Kenneltreff oktober/Kennelgathering October 2009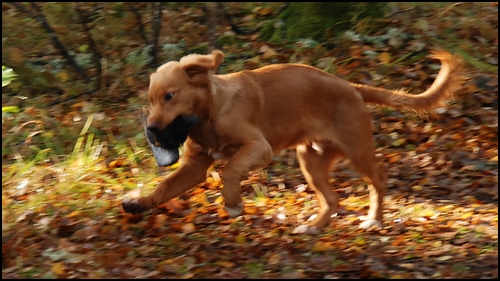 Lowe har et fast grep om rakkeren
Lowe has a steady grip on the game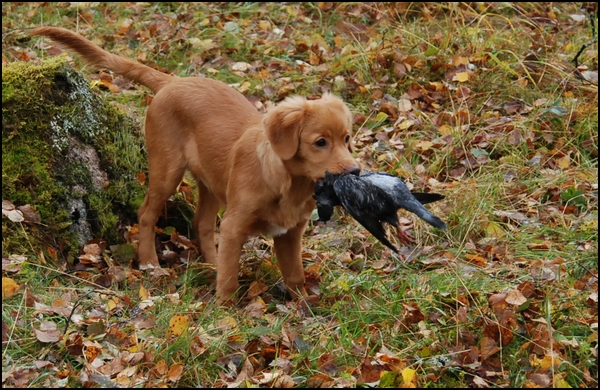 Må bare tenke meg litt om før jeg kommer...
I just need do some reflection before I return...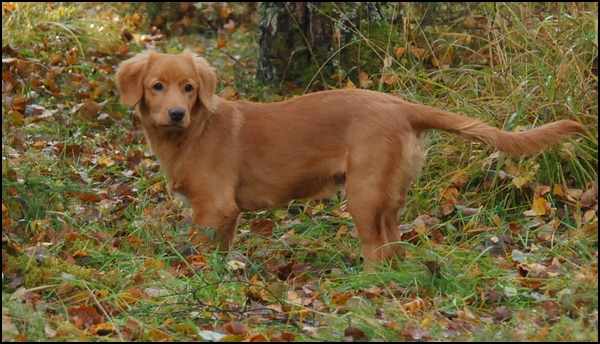 ...og posere litt for fotografene!
...and do some posing!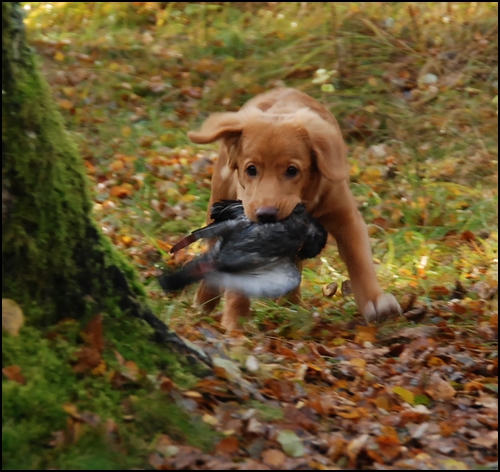 I farta!
Coming!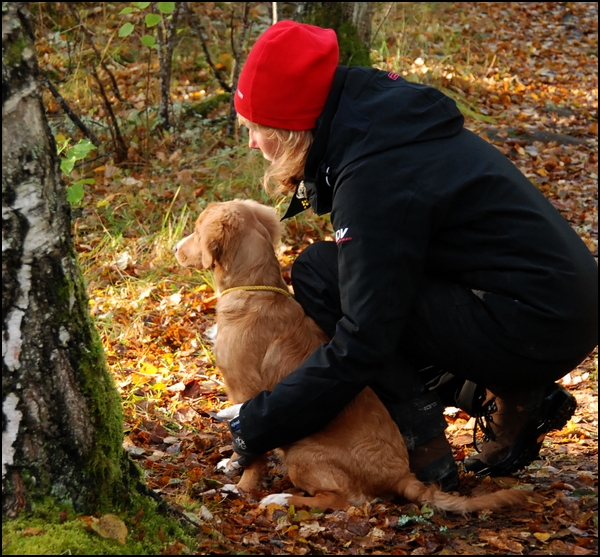 Gussen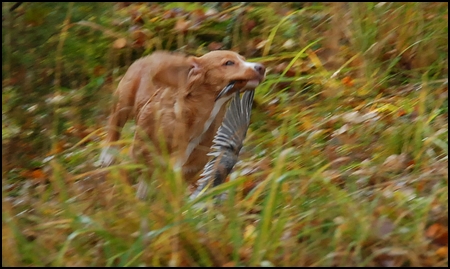 Ingenting å si på farta!
Can`t complain about the speed!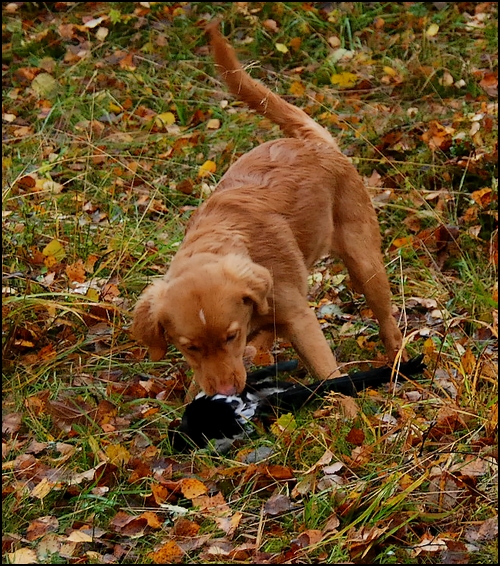 Lynx har funnet ei skjære
Lynx has found a magpie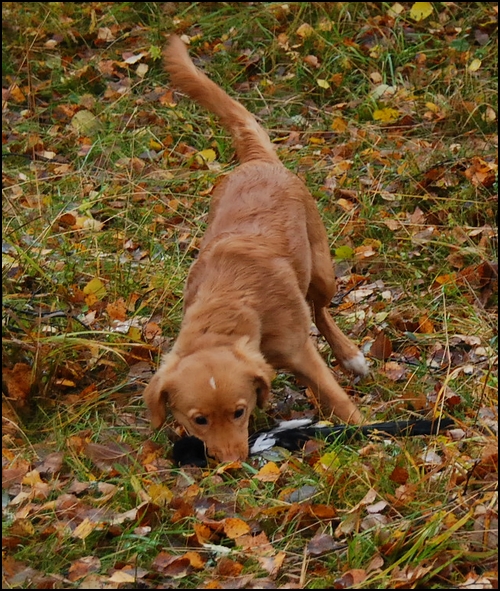 Jafs!
Grip it!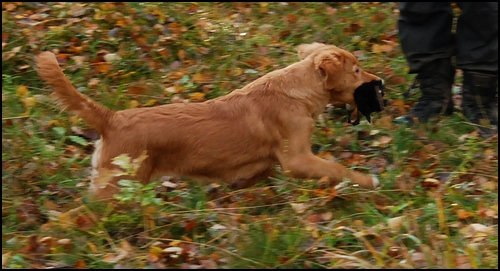 Kommer!
Imcoming!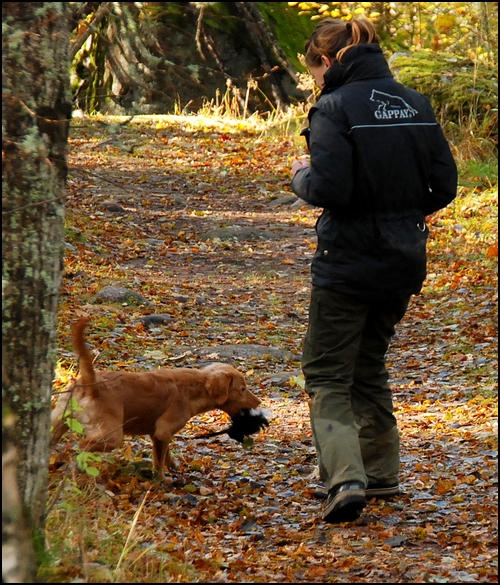 HER er et passende sted å slippe ned skapningen synes jeg
This is a appropriate place to drop the creature I believe
Godis, takk!
Treats, please!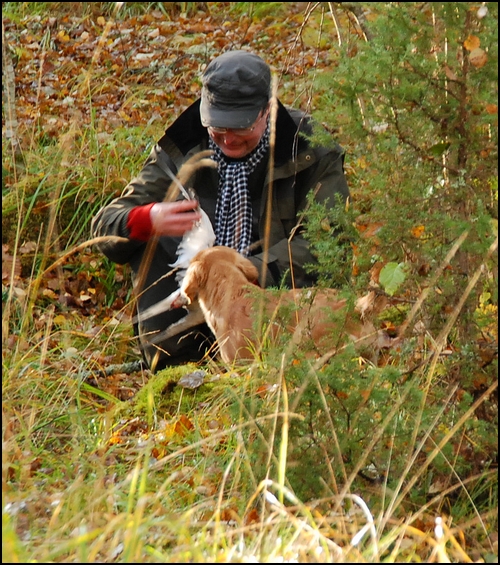 Hasse & Lynx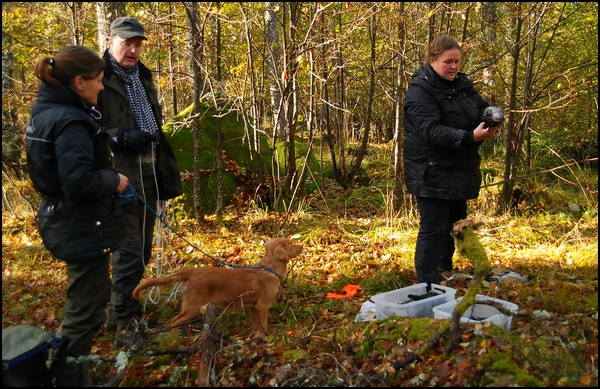 Snille tante Anna.... Kan jeg være så snill å få...?
Dear auntie Anna... May I please...?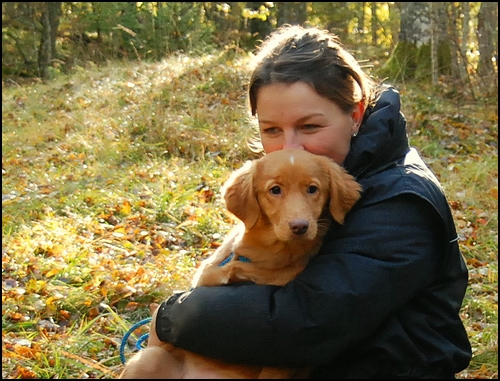 Fornøyde jenter på sekken
Satisfied girls on the chair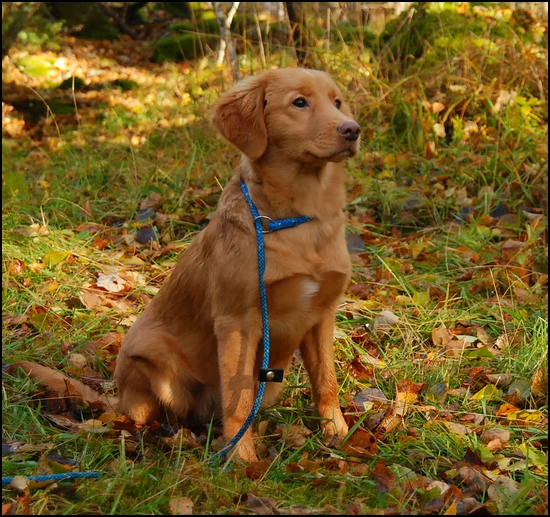 Lynx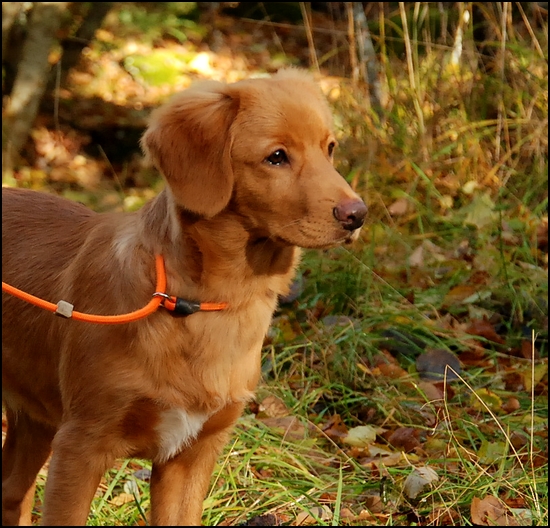 Lowe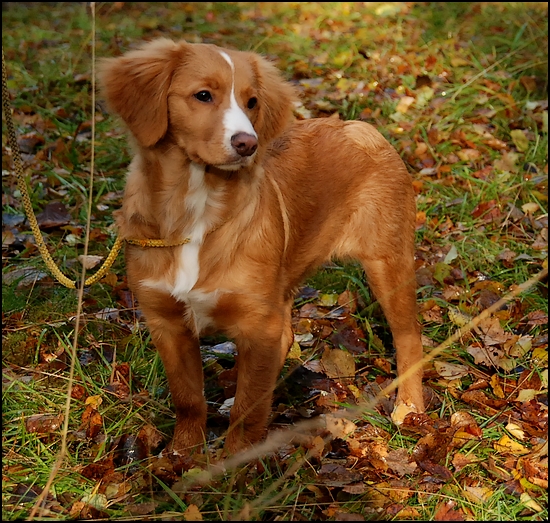 Gussen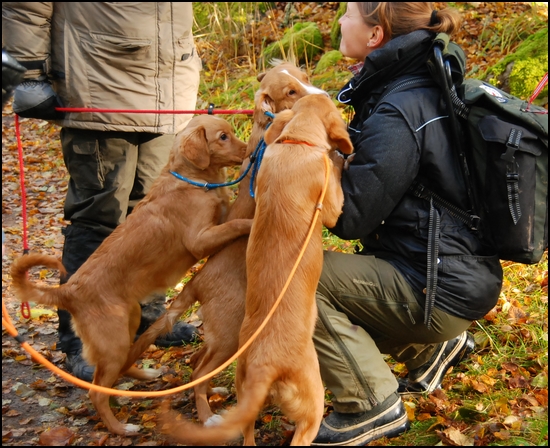 Overfall!
Attack!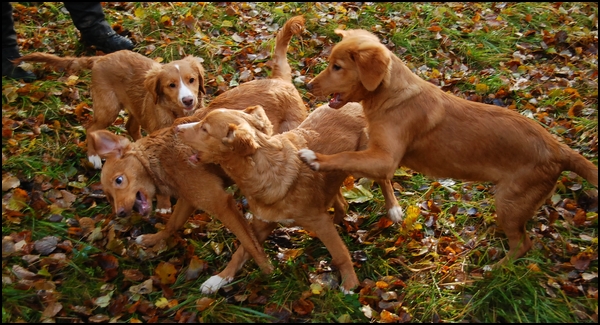 Endelig friminutt!
Finally a break!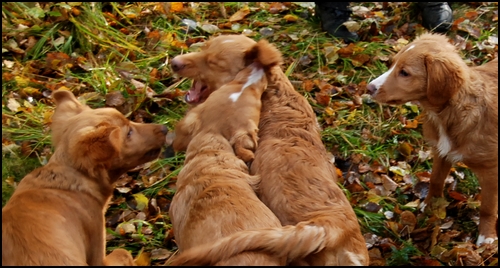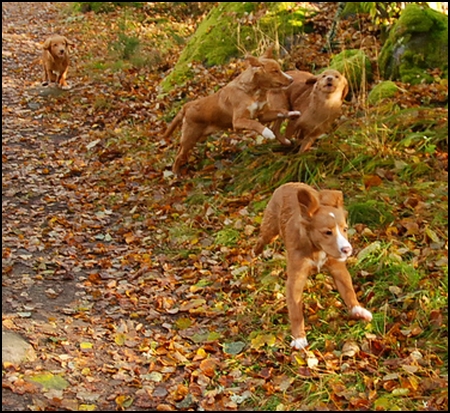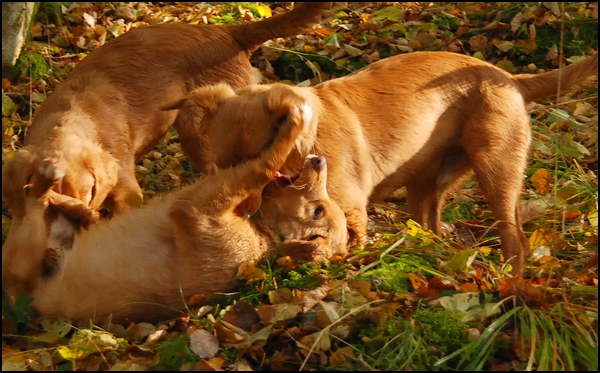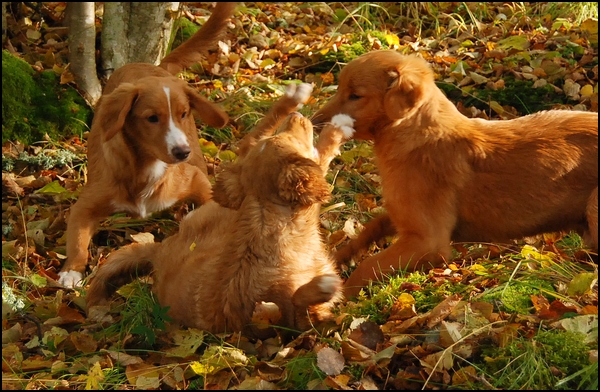 © Stene