Kenneltreff oktober/Kennelgathering October 2009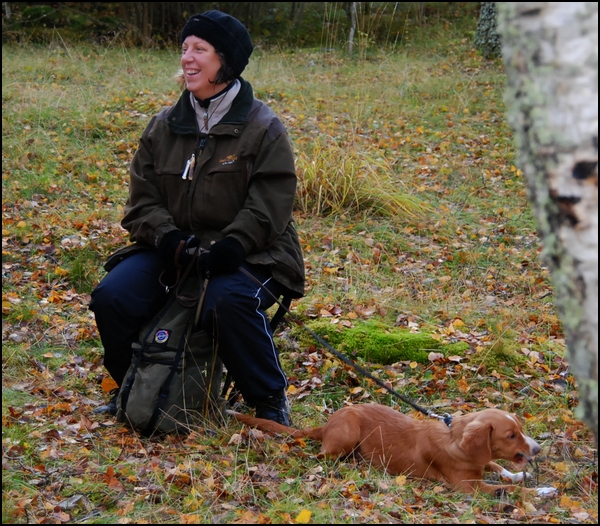 Weronika og Meja er fornøyde med instruktør Lars Finne
Weronika and Meja is rather pleased with instructor Lars Finne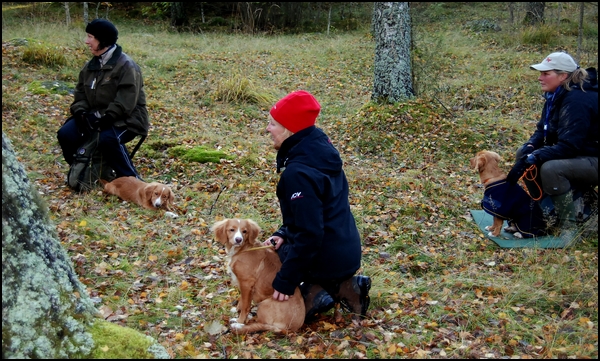 Oppmerksomme lærlinger!
Alert students!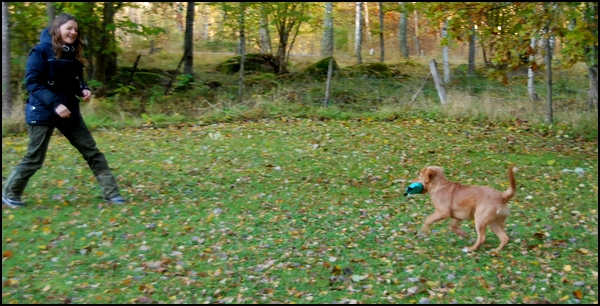 Lynx prøver seg på apportering
Lynx trying out the retrieving game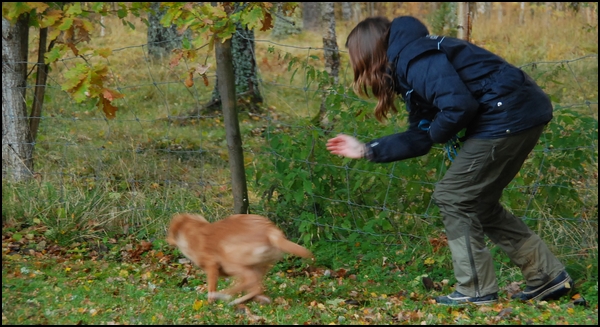 Ut!
Forward!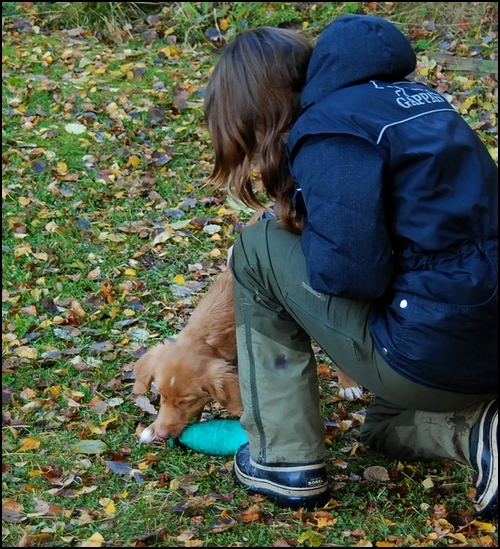 Legger den her jeg!
I`ll place it here!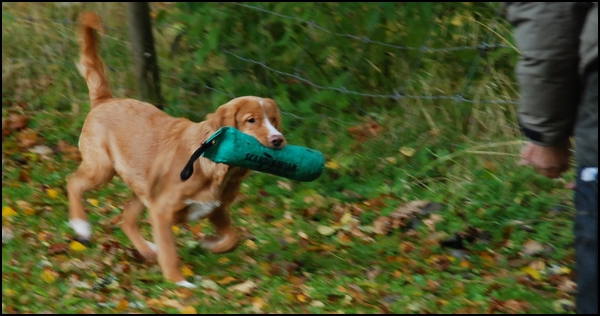 Apporteringsstjerna Tootsie som gladelig leverer alt hun finner i Ingers hånd
The retrieving star Tootsie happily delivering everything in Inger`s hand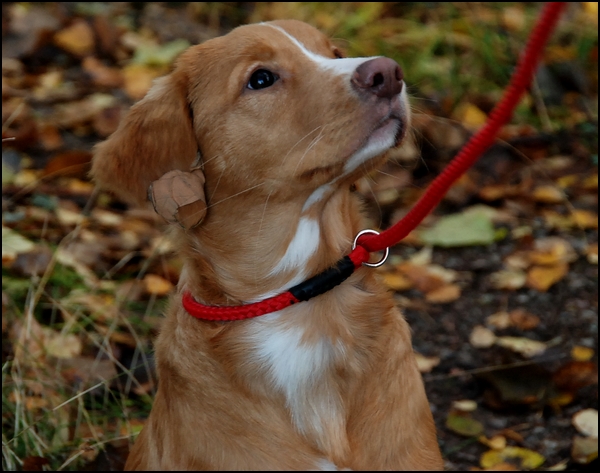 Ikke så rent lite vakker heller!
And very beautiful too!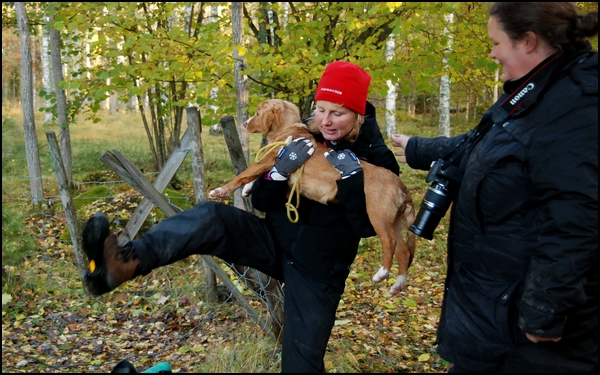 Man må forsere gjerder som god jaktekvipasje skal bli...!
You have to jump fences to become a good retrieving ekipage...!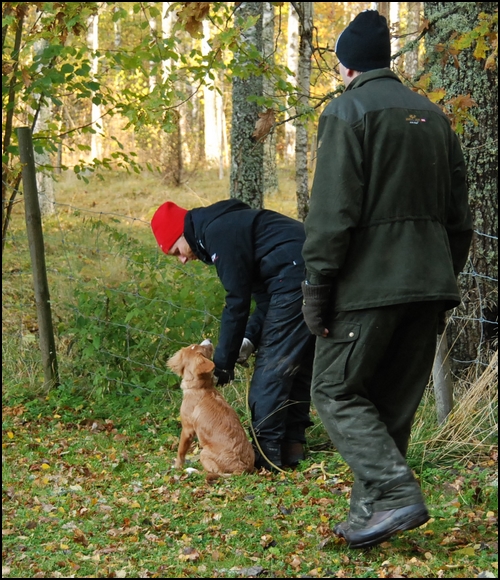 Åse og Gussen gjør seg klar
Åse and Gussen getting ready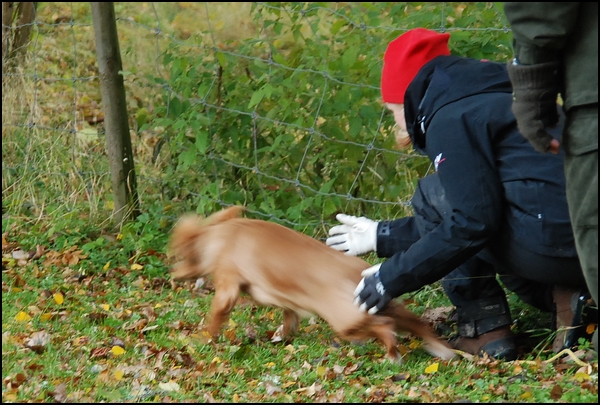 Ut!
Forward!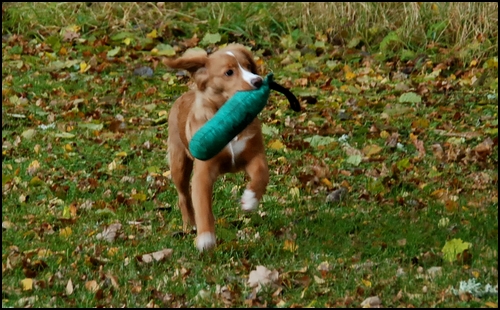 Flinke lille apportør!
Bright little retriever!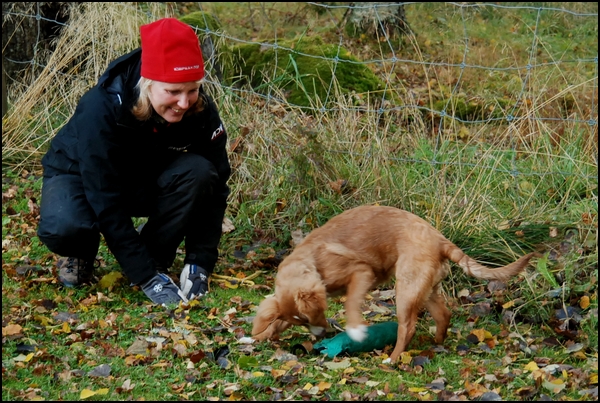 Denne var fiiin!
This was a nice thing!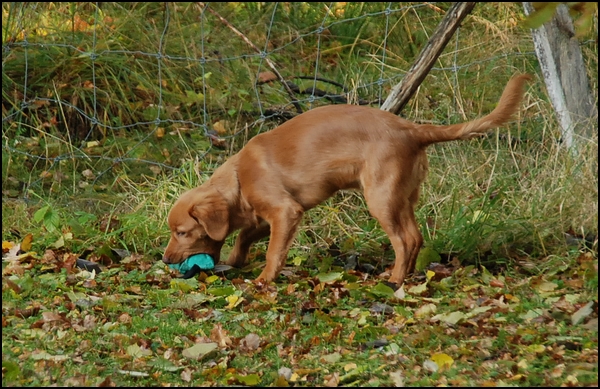 Lowe i aksjon
Lowe in action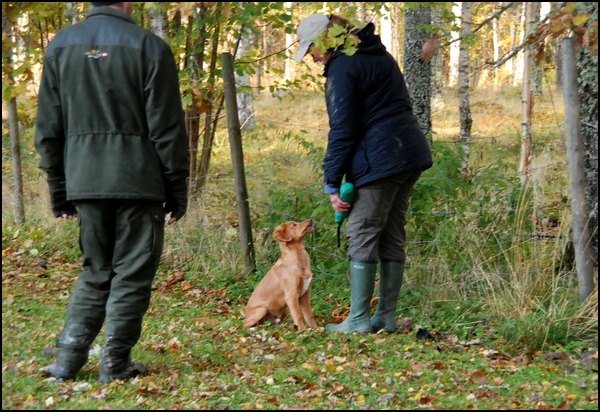 Var jeg flink nå, matte?
Did I do well now, mum?

© Stene