Utstilling Orkanger november/Conformation Orkanger November 2009
7. november var følgende Trøndertollere samlet for utstilling på Orkanger: Elisabeth med Vixen, Vigdis med Tyra, Nina med Teddy,
Geir med Ricci, Johanna med Remus & Jing, og Elisabeth med Emil & Lynx. I tillegg hadde to Tollca`s hunder med eier funnet veien!
Dessuten hadde vi med oss to fotografer; Henrik og min mamma! Dommer var Tapio Eerola som satte bedømming av bevegelser høyt.

November 7th thee folllowing Trøndertollers were gathered to enter the conformation: Elisabeth & Vixen, Vigdis & Tyra,
Nina & Teddy, Geir & Ricci, Johanna & Remus & Jing, and Elisabeth & Emil & Lynx.
Two dogs from the Tollca`s Kennel and their owner was also present. And of course our two photographers; Henrik and my mom!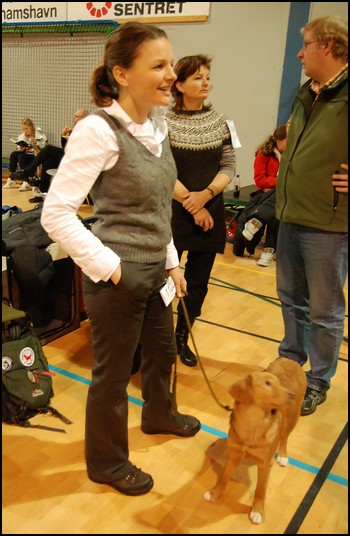 Jeg og Lynx venter på å entre ringen, mens Vigdis og Geir legger opp dagens taktikk i bakfrunnen
Me an Lynx are waiting for permission to enter the ring, while Vigdis and Geir are discussing tactics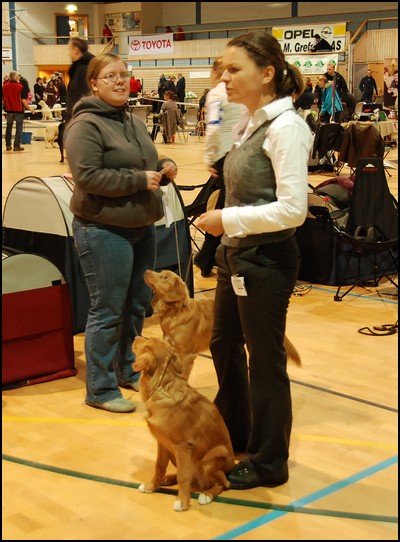 Vixen-Elisabeth ser litt mindre bekymret ut enn Lynx-Elisabeth...
Vixen-Elisabeth looking less worried than Lynx-Elisabeth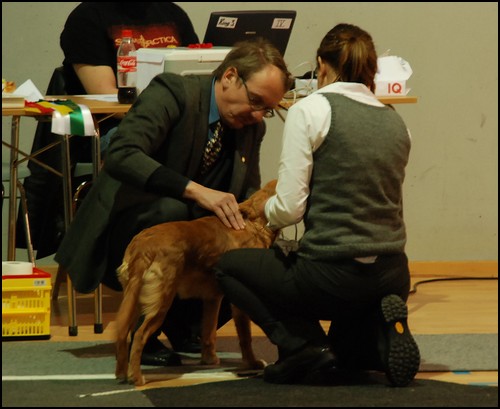 Lynx logrer og stortrives med all oppmerksomheten
Lynx wagging her tail enjoying all the attention given to her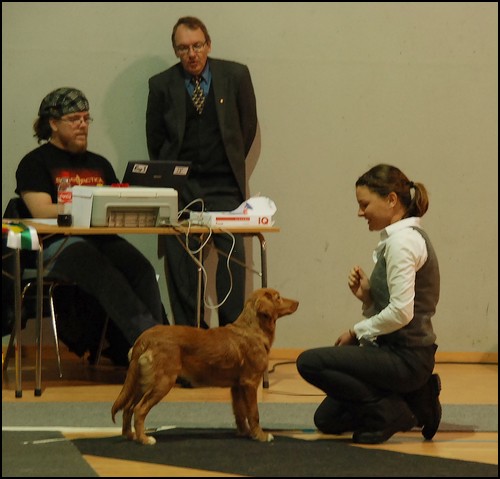 Ikke godt å si hvem som er mest konsentrert her...
Not easy to say who is the most focused one...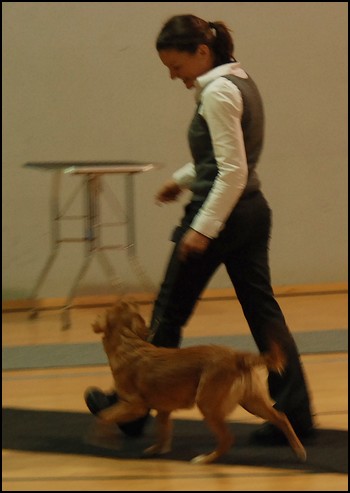 Altså - jeg kan bare ikke la være å smile til søtnosen (og jeg er overbevist om at hun smiler tilbake..!)
I just can`t avoid smiling when looking at her (and I`m convinced she is smiling back at me..!)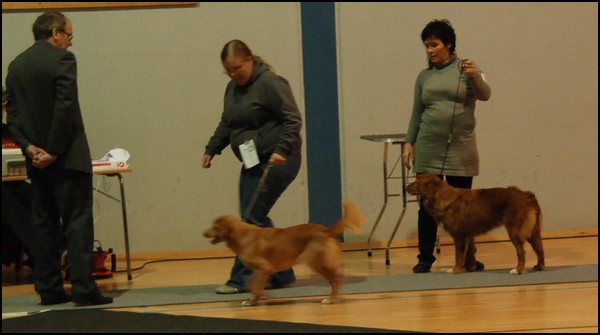 Elisabeth og Vixen i konkurranse med Heidi og Tollca`s Birdie Nam Nam (fikk desverre ikke med meg kallenavnet) i 6-9 mnd
Elisabeth and Vixen in competition with Heidi and Tollca`s Birdie Nam Nam (sadly I didn`t get the nickname) in 6-9 months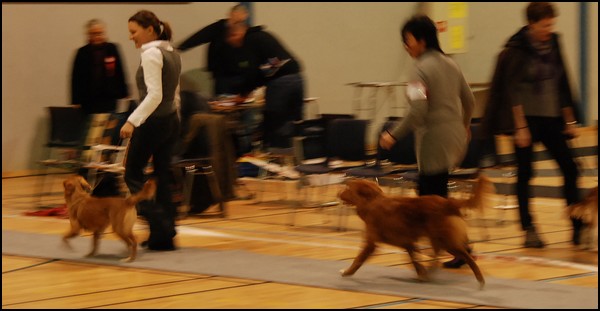 Lynx (4-6mnd) i konkurranse med vinneren av 6-9mnd, og vinner - utrolig nok
Lynx (4-6 months) in competition with the winner of the 6-9 months class - and actually wins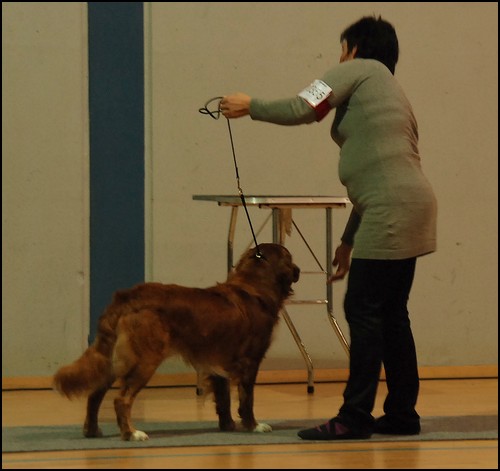 Heidi med Tollca`s Sonic X af Trolle i unghundklassen
Heidi with Tollca`s Sonic X af Trolle in youth class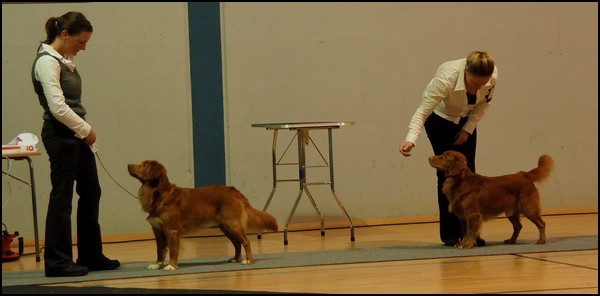 Emil og Remus i championklassen
Emil and Remus in the championclass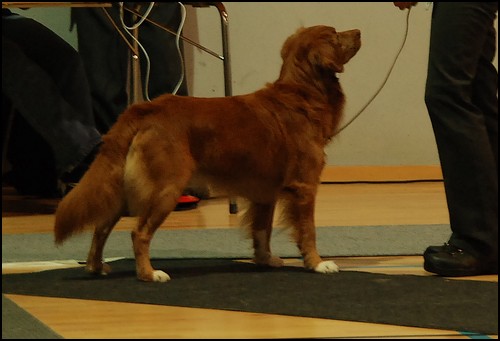 Emilsen hadde for en gangs skyld pels på utstillingsdagen!
For once Emil actually had some fur at a conformation!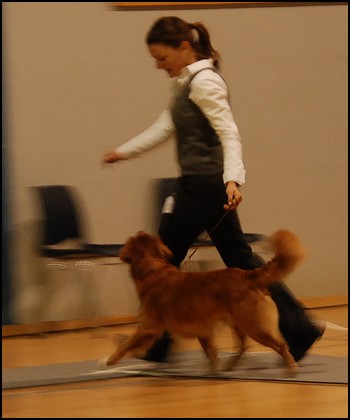 Vi har nok trent for mye lydighet... Emil får vansligvis svært god tilbakemelding på sine bevegelser, men ikke denne gangen
We have probably practiced too much obedience... Emil usually gets very nice feedback on his movements, but this time he had too much focus on me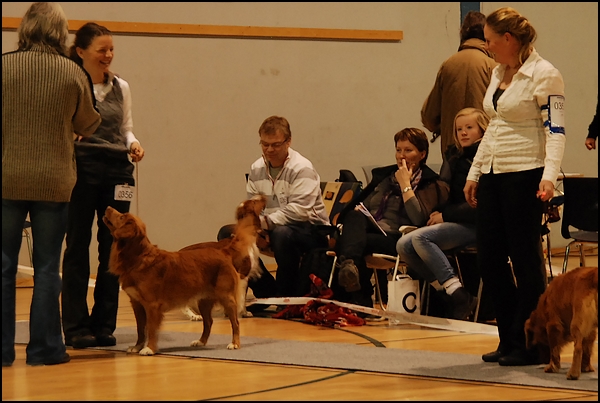 Ringsekretæren forøkte å prakke på meg et cert, men det har vi jo nok av, takk! Mistet litt oversikten over klassen kanskje? :)
The secretary tryid to give us a CAC, but we already have all we need, thank you! Lost track of the classes perhaps?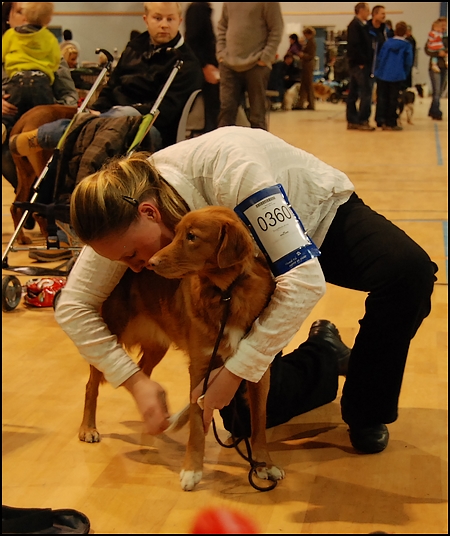 Alle kan jo se hva Johanna holder på med, men hvorfor har mannen i bakgrunnen så store øyne mon tro?
Everyone can see what Johanna is doing, but why that glance from the man in the back?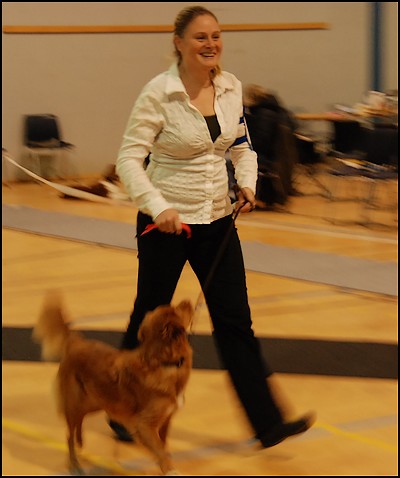 Jing fikk ikke ck denne gang, og Johanna er så sporty at hun husker å gratulere Geir med cert før hun selv er ute av ringen!
Jing didn`t get a CC this time, and Johanna congratulates Geir with CAC on Ricci before she has left the ring herself!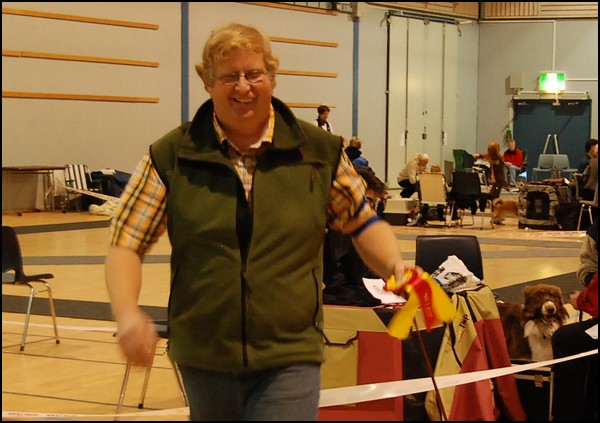 BIR og CERT! Hurra!!
BOB and CAC! Yippi!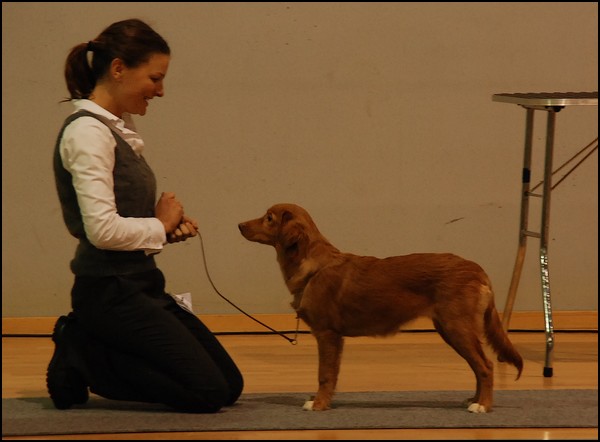 Jeg og Lynx i gruppefinalen for gruppe 8
We are in the finals with group 8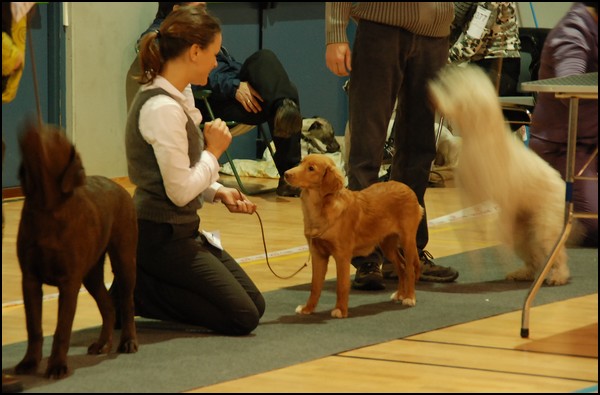 Slik så det ut: en hoppende og bjeffende raring bak, og en hoppende skapning foran. Lynx er uaffisert.
This was the way it was: a jumping and barking dog behind us, and a jumping one in front. Lynx is totally focused on me.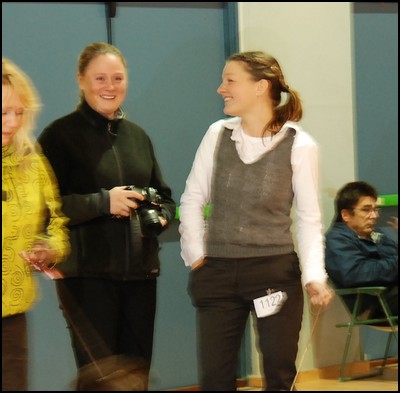 Selv paparazzier/verdens beste støttespillere kan få "rusk på øyet" av og til!
Even paparazzies/worlds greatest supporters could "get something in their eye" once in a while!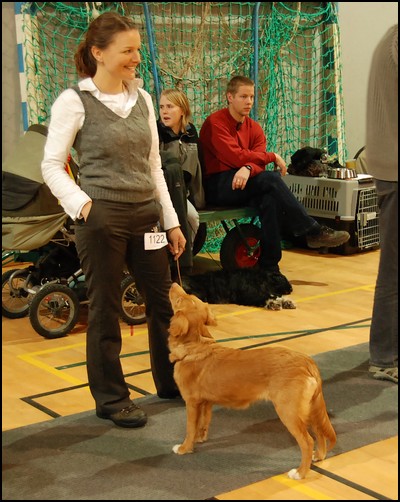 Matte....
Mummy....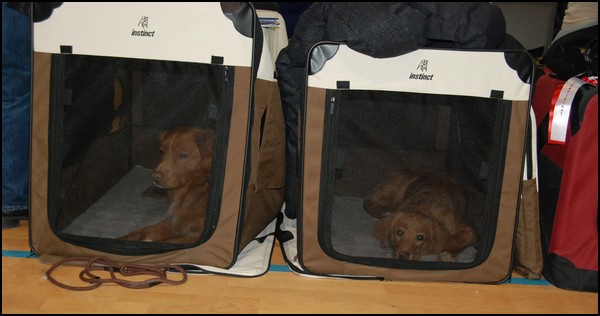 Godt å kunne koble av i et tøybur
It`s nice to get some peace and quiet in a cage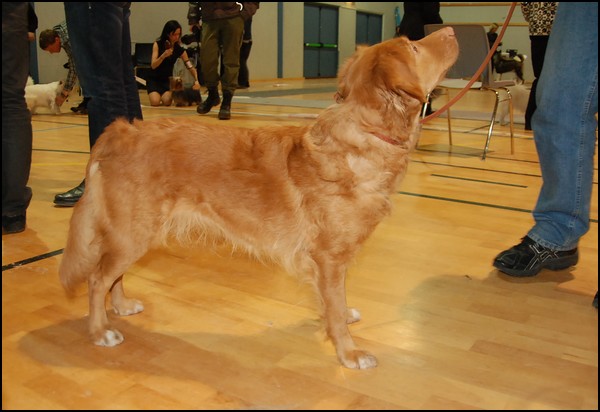 Ricci var også inne til gruppebedømming, men forble uplassert
Ricci was also attending the finals, but wasn`t picked out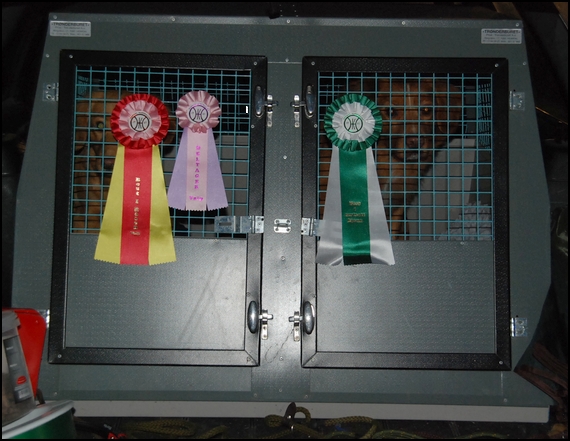 Flinke dyrene som hentet hjem fiiiiine rosetter til mor!
Good dogs winning colourful rosettes for me to collect!

© Stene