Jakttrening 30. mars/Dummytraining March 30th 2009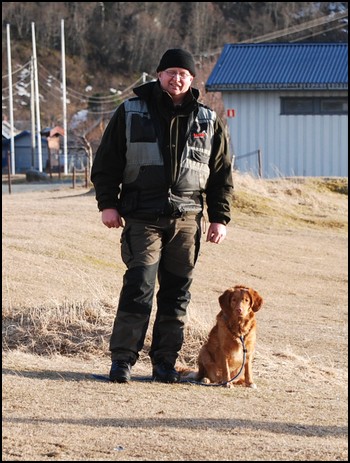 Geir og Ricci er klare
Geir & Ricci are ready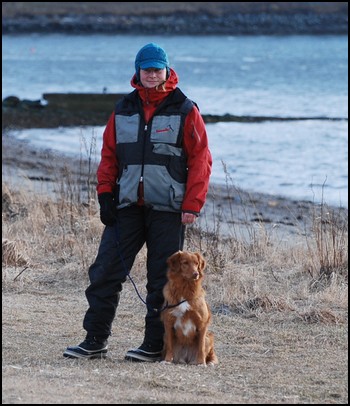 Johanna og Jing likeså
Johanna & Jing as well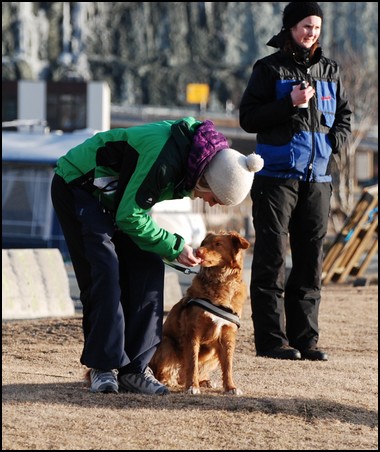 Lotta belønnes av Solveig for flott konsentrasjon
Lotta get`s her reward from Solveig for excellent concentration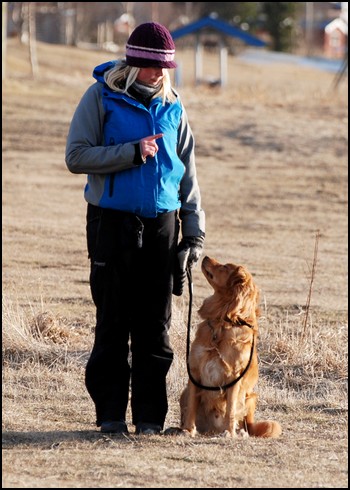 En aldri så liten advarsel før vi begynner
A warning before we begin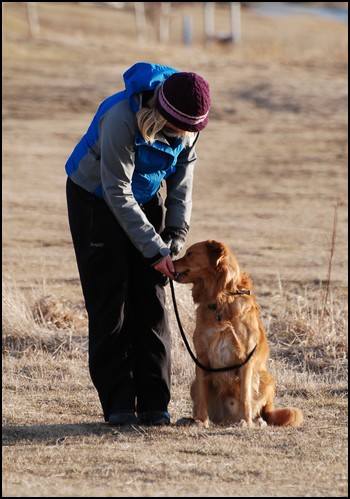 Men Peik er så flink atte!
But Peik does really well!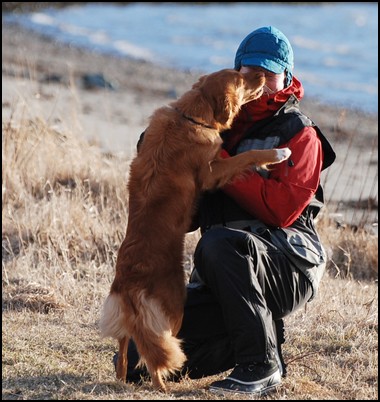 Og Jing har visst ikke gjort det så værst hun heller ser det ut til...!
And Jing wasn`t that bad eather it seems..!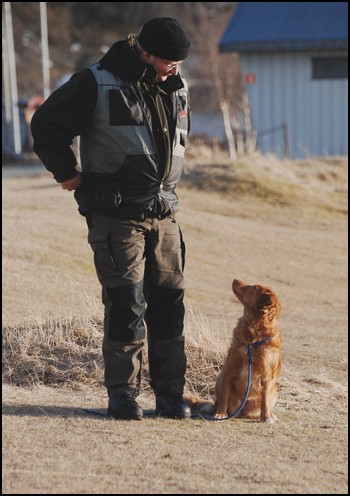 Et foregangseksempel på god kontakt - Geir & Ricci!
A paradigm on very nice connection - Geir & Ricci!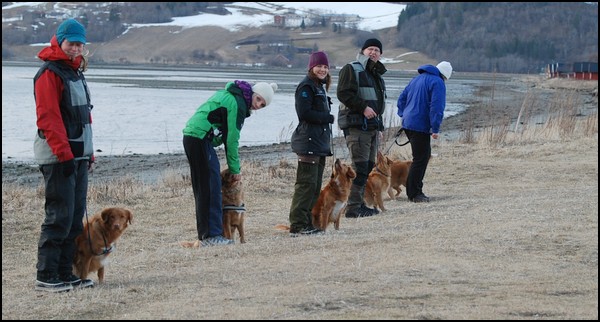 Gjengen trener jaktlydighet
The group practice hunting-related obedience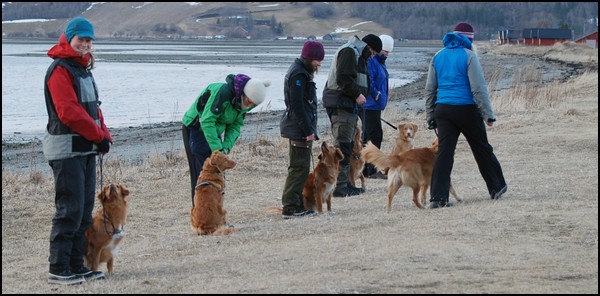 Emma og Peik frister de andre hundene med sitt nærvær
Emma & Peik disturb the other dogs with their presence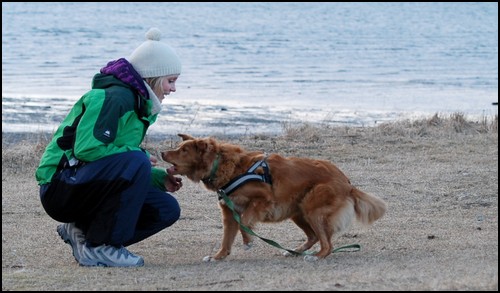 Lotta går rett i belønning etter innkalling langs rekken med hunder
Lotta hits the treat after being called in alongside the line with dogs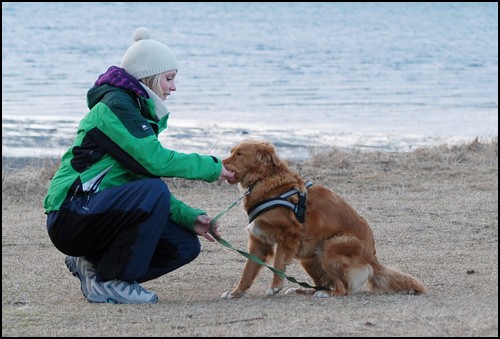 Masse belønning!
Lots of treats, please!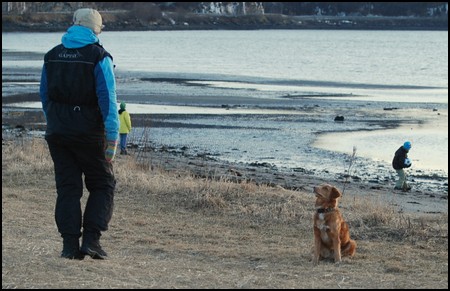 Artemis holder fokus til tross for forstyrrelser bak ryggen
Artemis stays focused in spite of disturbance from behind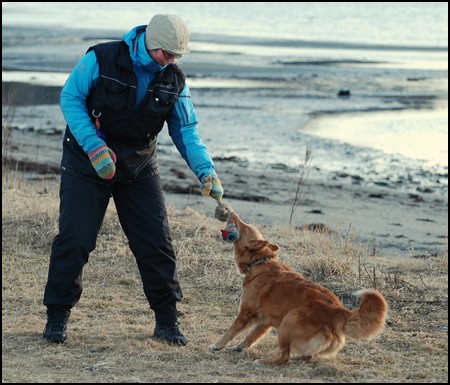 Gøy!
Fun!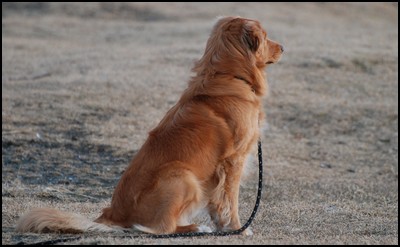 Peik vil også leke..
Peik also want`s to play..


..eller nyter han solnegangen?
..or is he enjoying the sunset?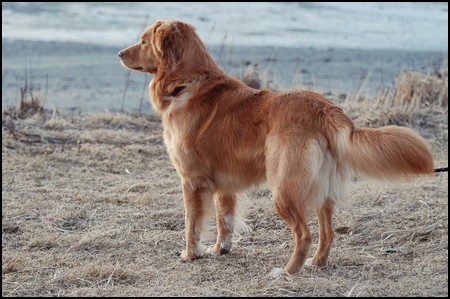 Sannsynligvis begge deler. Fine gutten!
Probably both. Handsome guy!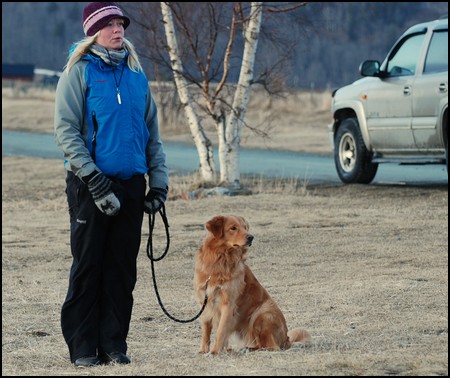 Emma & Peik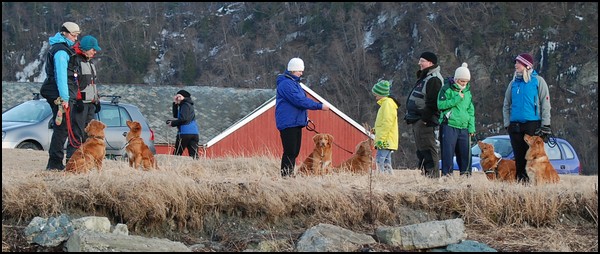 En pause i ny og ne. 8 tollere og 10 mennesker var samlet på treningen
A tiny break. 8 tollers and 10 people were gathered this afternoon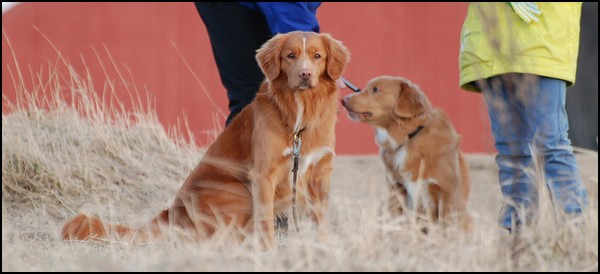 Emil sitter tålmodig og venter på at matmor skal gjøre seg ferdig med fotograferingen
Emil patiently awaits for his owner to finish her photography and return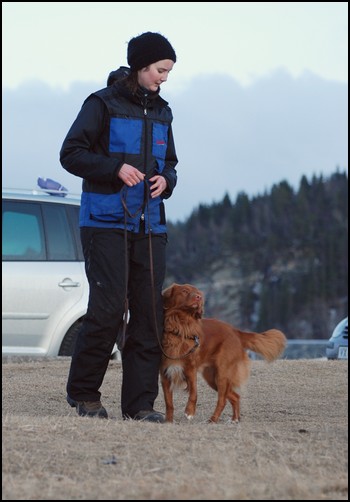 Alfred på vei inn i riktig posisjon
Alfred finding his position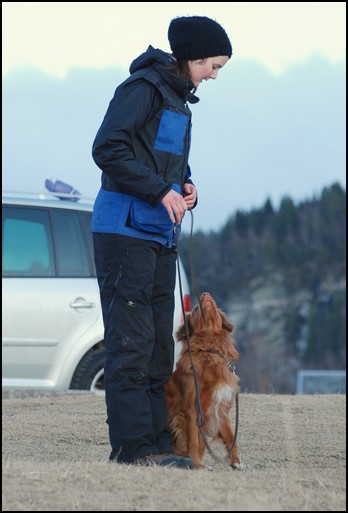 På plass!
And there he is!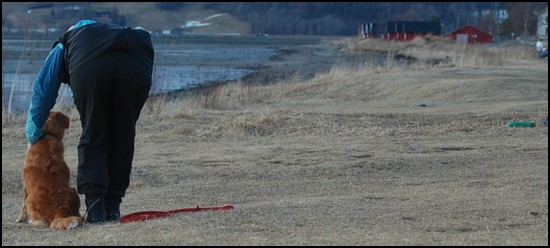 Gøril og Artemis under innlæring av linjetag, noe de gjorde helt fantastisk bra!
Gøril learning how to teach Artemis to find blind ones, and this they did very well!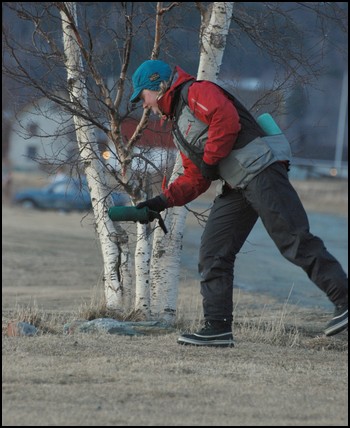 Johanna er bare utømmelig hva gjelder dummyer!
Johanna always carries a lot of dummies!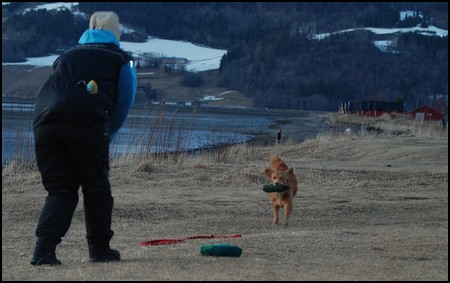 Gøril og Artemis så ut som de aldri hadde gjort annet enn linjetag!
Gøril & Artemis seem to know this chore from before!

© Stene