Kennelhelg 18.-20. oktober 2013Kennelgathering, October 18-20th 2013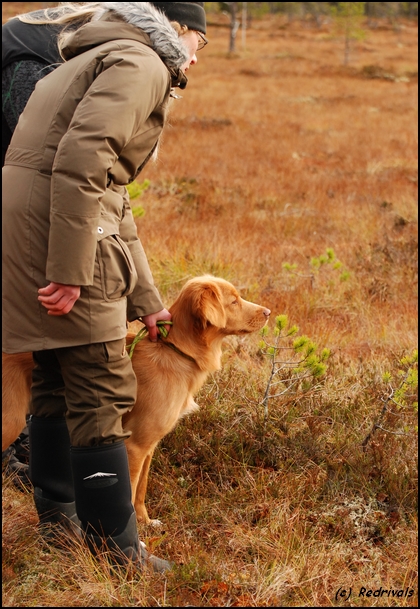 Marja-Liisa and Jenta are getting ready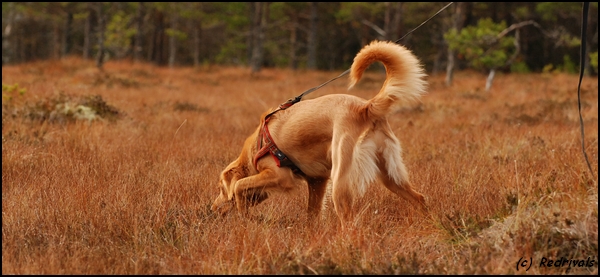 Jenta surely also knows what to do

Jenta - and what a popular dog with all of these people following..!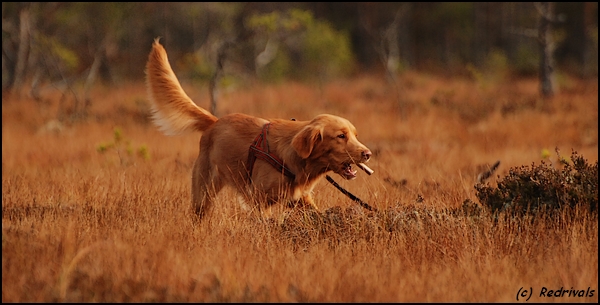 Juhuuu! Jenta found one of the very valuable sticks!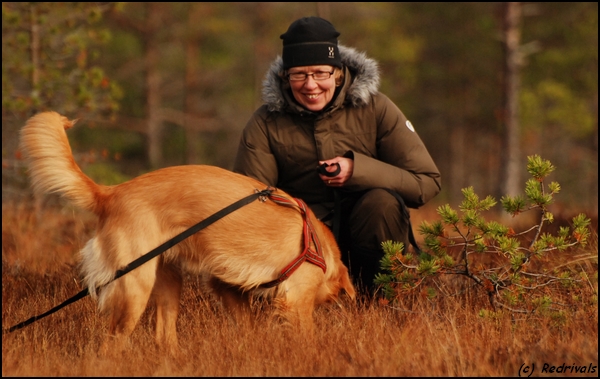 Even Marja-Liisa seems to be happy with Jenta`s work!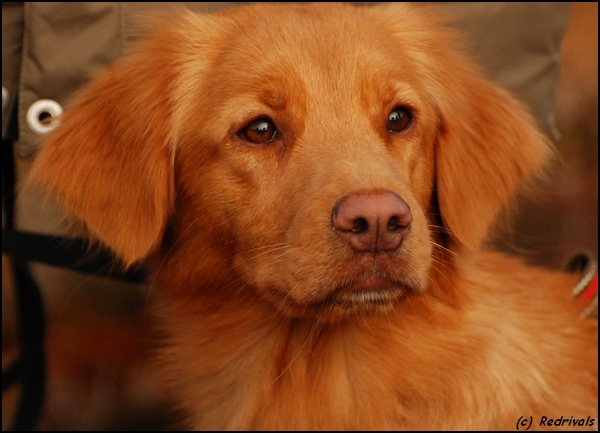 Jenta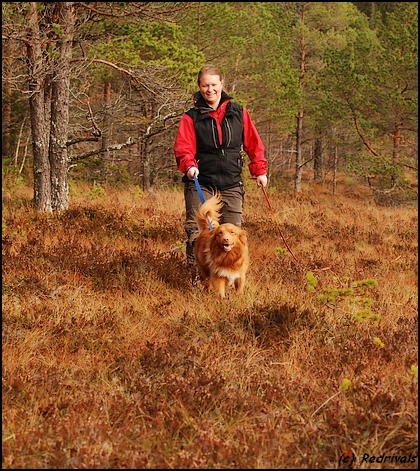 Hanne ia also very pleased with Sprocket`s trail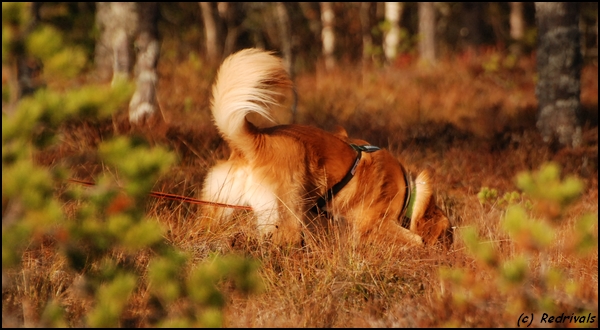 Astro in lesson two - still no problems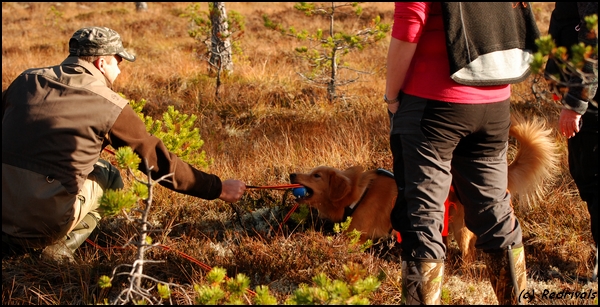 But of course you should get a BIG reward at the end!

© Stene