Verdensutstillingen - vilttrening på Mariendals 2010/World Dog Show - gamepractice at Mariendals 2010
Tusen takk for hjelpen med å ta bilder Gøril!
Thank you so much for taking pictures Gøril!

Sida tilbringer litt kvalitetstid på fanget til kennelmamma Grete
Sida spends some qualitytime in kennelmum Grete`s knee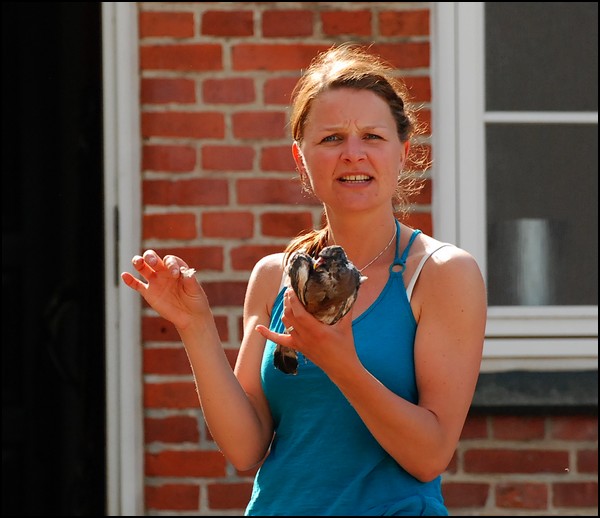 Hæh? Jeg ribber den da ikke, denne fjæra var løs - æresord!
What? I am not plucking it. This feather was loose - I promise!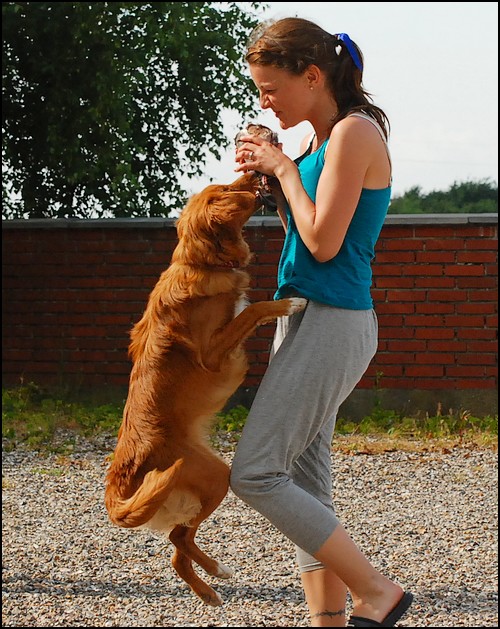 Kia synes det er uhørt at jeg skal beholde duen for meg selv
Kia believes it is beyond all manners to keep the pigeon for yourself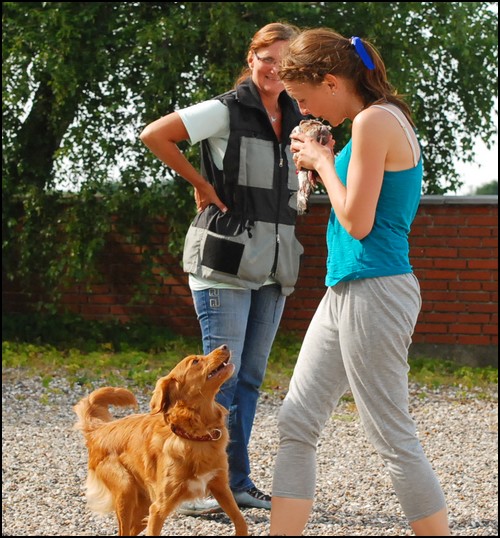 Ah! Den ser herlig ut!
Ah! It looks delicious!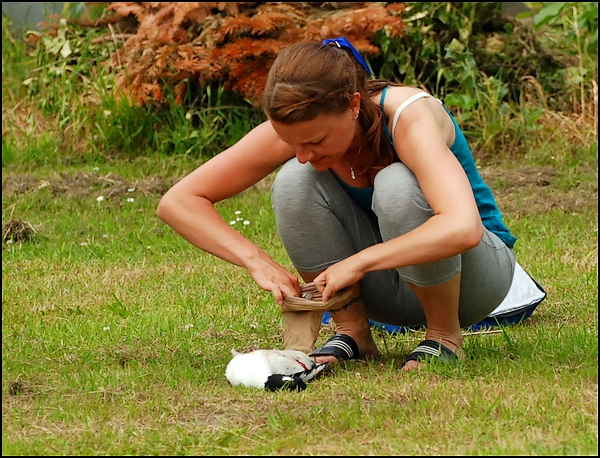 Hva skjer her? Det er vel rimelig normalt for en and å gå med nylonstrømper???
What goes on here? It is quite normal for a duck to wear silkstockings???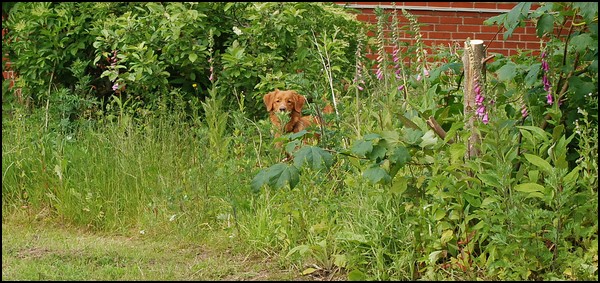 "Unnskyld, lærer. Men det må være noe galt med oppgaven..."
"Excuse me, teacher! There has to be something wrong with my task..."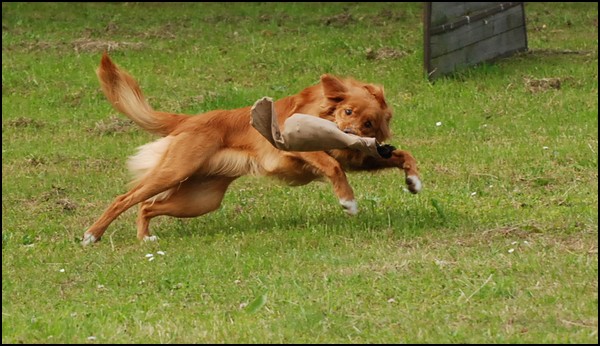 "Neivel, vil du ha en and med sokk på, så skal jeg da hente en and med sokk på..."
"No? Ok. If you want me to retrieve a duck with clothes on, then I will get you a duck with clothes on..."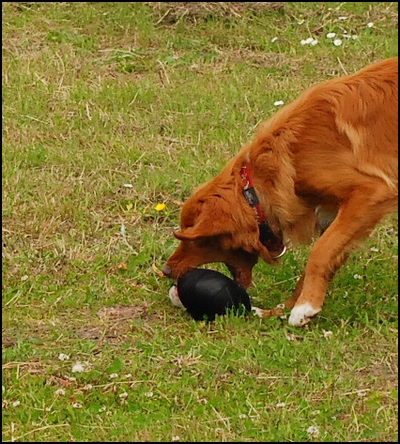 Bedre grep og mer spontan uten sokken!
Better grip and more spontanious without the big sock!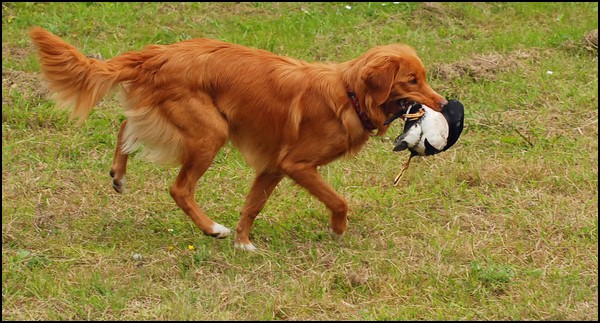 Kia med anden
Kia with the duck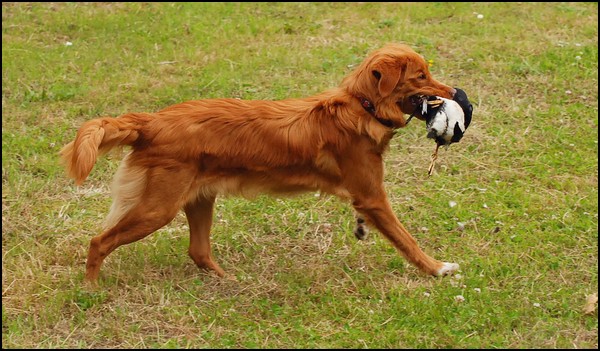 Kia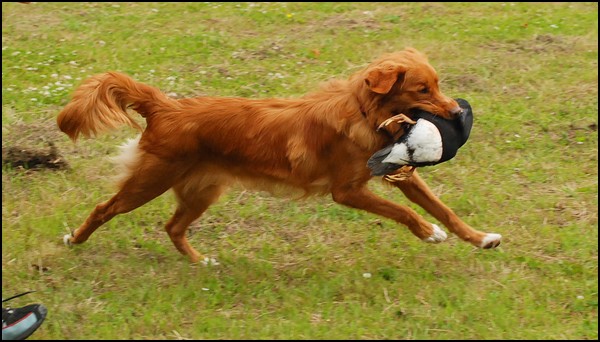 Kia
Da var det Remus/Sida-sønnen Genies tur!
Then it is the Remus/Sida-son Genie`s turn!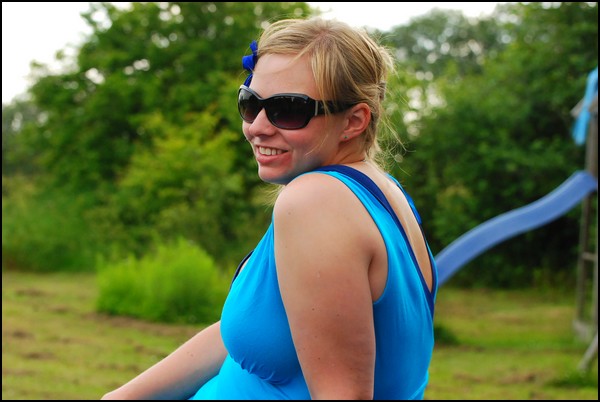 En riktig diva :) Gøril nyter den danske sommerkvelden
A real diva :) Gøril enjoys the Danish summerevening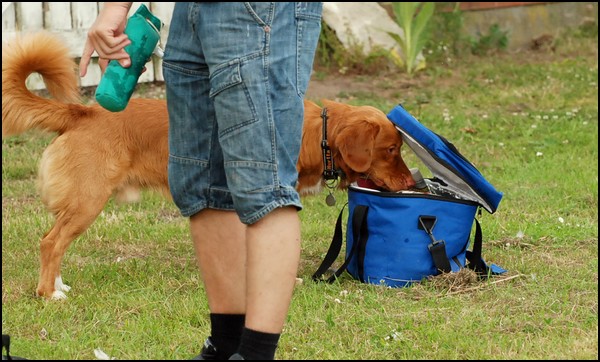 "Dummy sier du? Men jeg synes det lukter mye mer spennende oppi kjølebagen her..."
"Dummy you say? But I get some far more interesting scent from this bag..."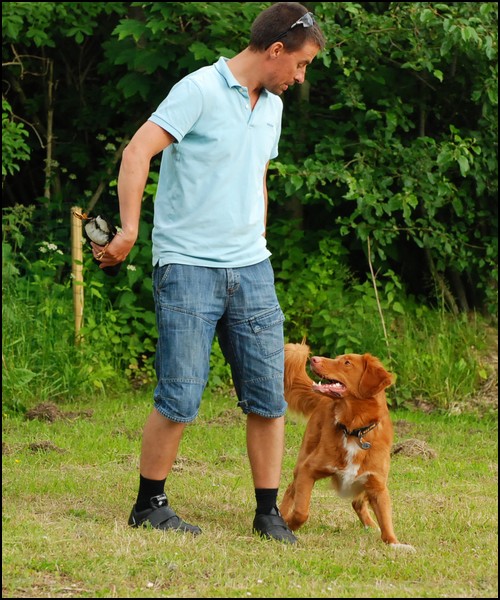 "Nå snakker vi! And er tingen!"
"Now we are talking! The duck I like!"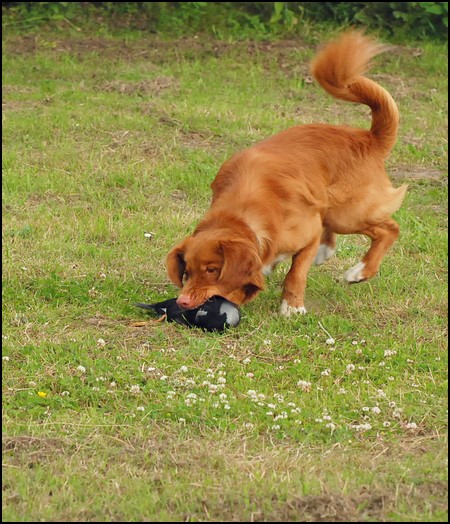 "Min!!!"
"Mine!!!"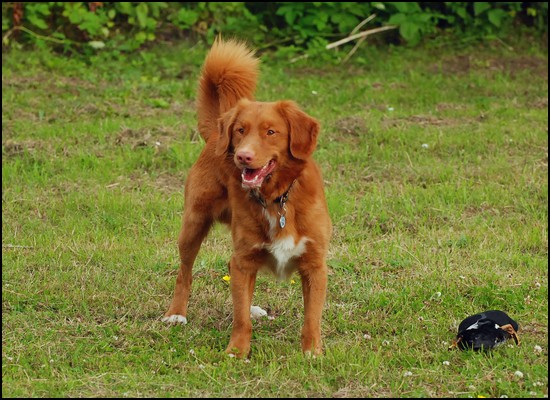 "Forresten, jeg har ombestemt meg..."
"By the way, I have changed my mind..."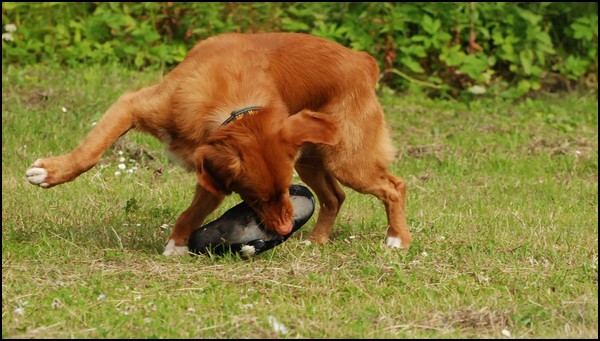 "Eller... ok, da!"
"Or... ok, then!"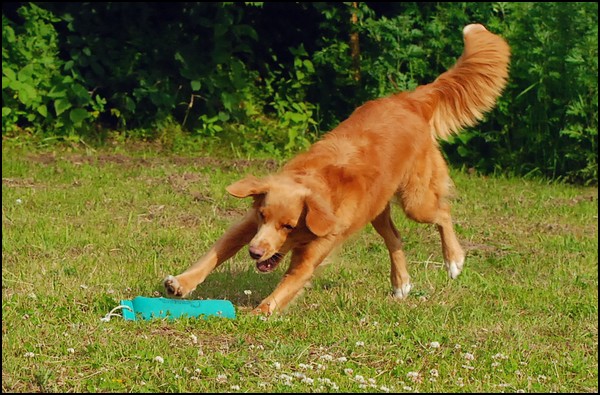 Artemis bare digger jakttrening!
Artemis is just thrilled about retrieving!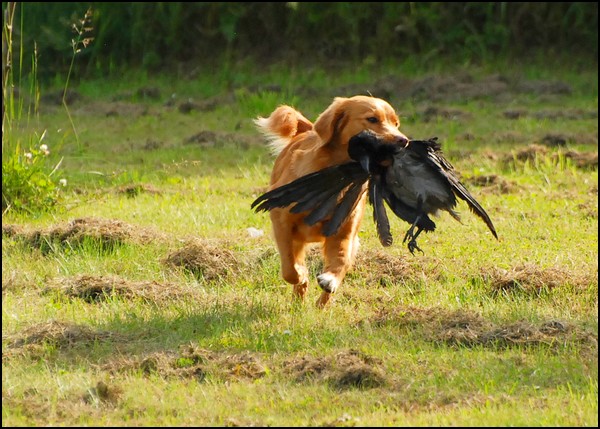 Lynx fikk hente kråke for første gang
Lynx retrieving crow for the first time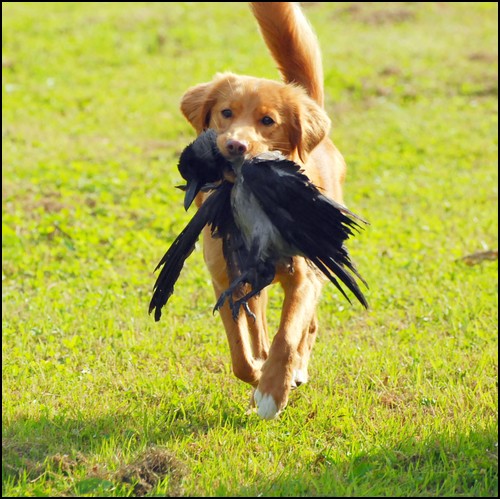 Strupetak er tingen!
A solid grip around the neck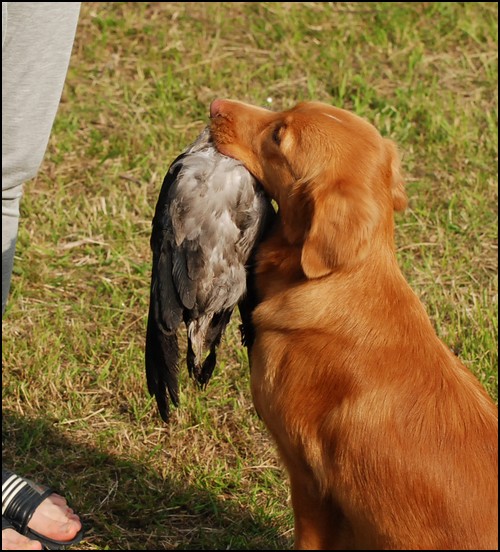 Finfin avlevering...
Delivering nicely...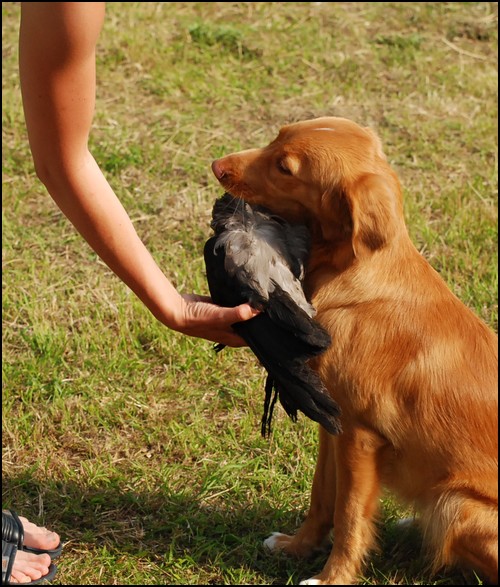 ...i hånd
...in hand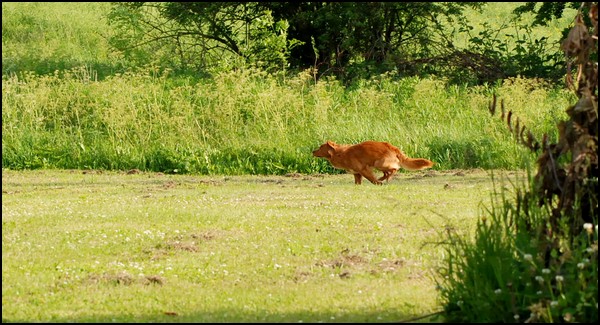 Emil på vei ut på en dirigering
Emil heading towards a blind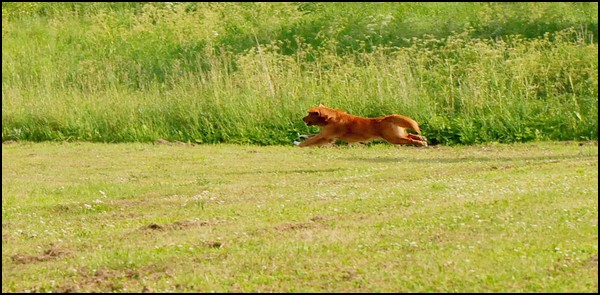 Ingen vits i å dvele ved oppgaven
No hesitation spotted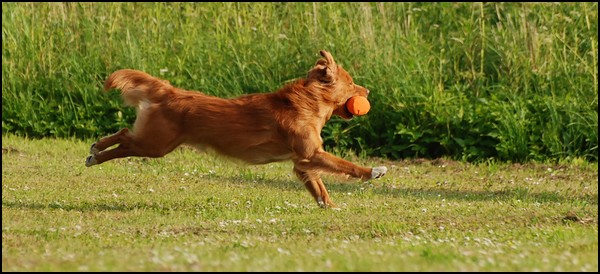 Fin fart også hjem
Good speed returning home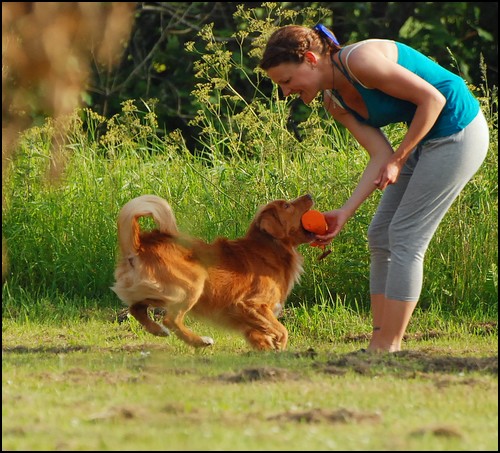 "Avlevere - fort, fort!"
"Deliver - fast!"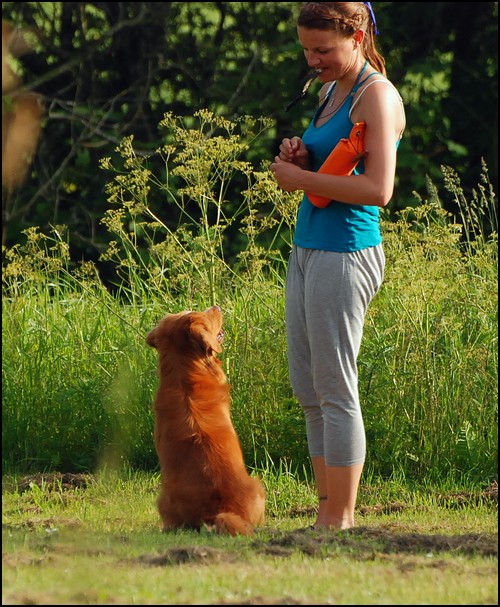 Fornøyd med gutten sin!
Satisfied with her lad!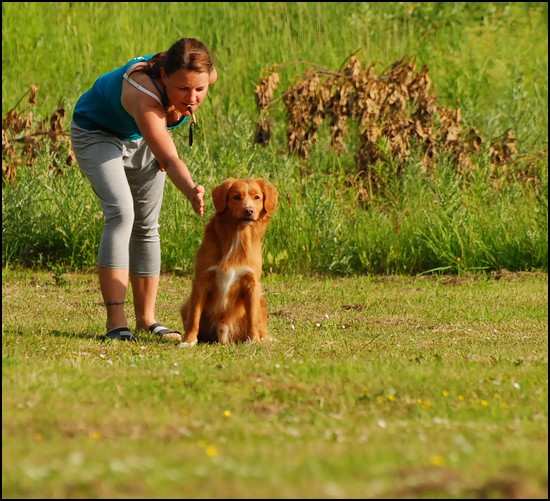 Fokus under dirigeringsarbeid
Focusing towards a blind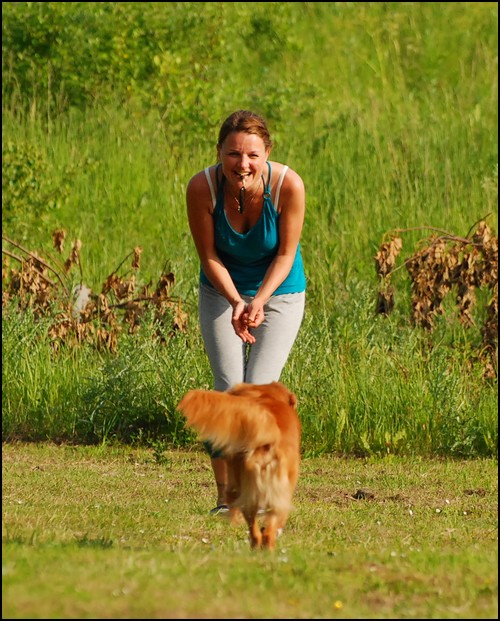 Flink gutt!
Good boy!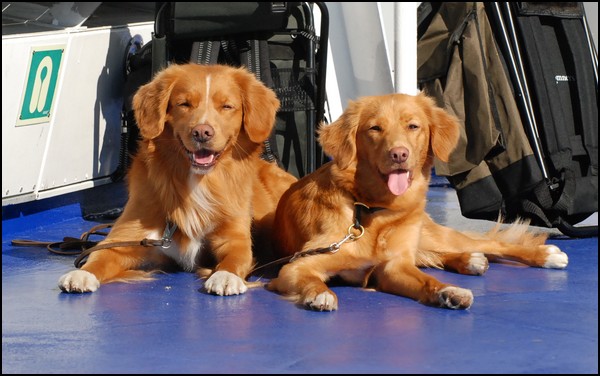 Skipshundene Emil & Lynx
Dogs on deck Emil & Lynx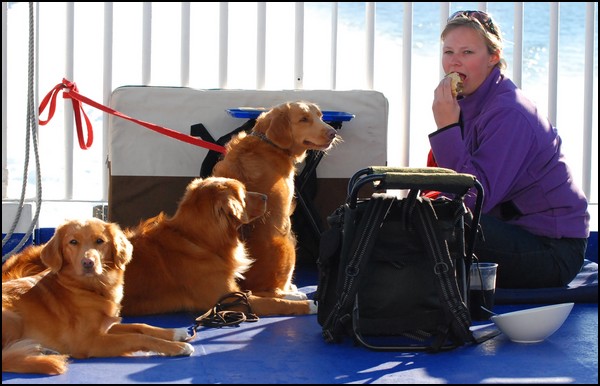 Lynx, Emil, Artemis & Gøril

© Stene