Funksjonsanalyse/kennelhelg 23.-25. april 2010/Functional assessment/kennelgathering April 2010
En helg i slutten på april var alle åtte Emil/Pyssla-valpene med foreldre, mormor og tante samlet
ved Kolmården i Norrköping for kenneltreff og funksjonsanalyse.
This weekend in the end of April all eight the Emil/Pyssla-puppies with parents, grandma and auntie gathered
in Kolmården in Norrköping Sweden for a kennelgathering and functional assessment.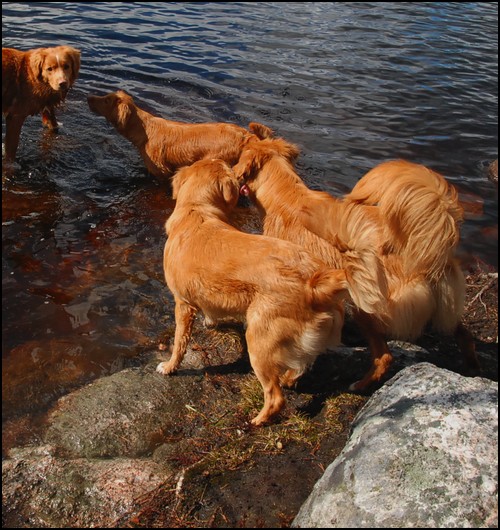 Småbarna beundrer sin svømmende far
The puppies admire their swimming dad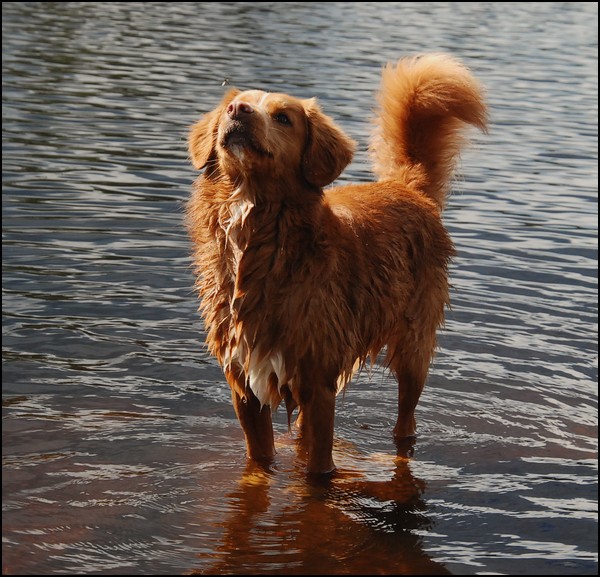 Superstolt pappa Emil: det er MINE barn, alle sammen!
Superprud daddy Emil: these are all MY babies!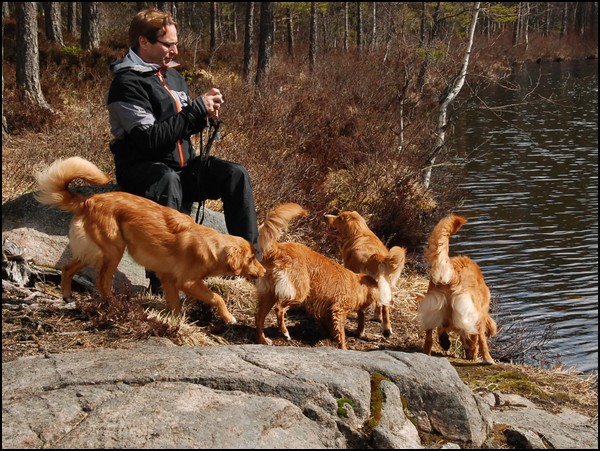 Ikke lett å få tatt bilde av de røde på riktig tidspunkt
Not easy to catch the moment when taking photos of the red ones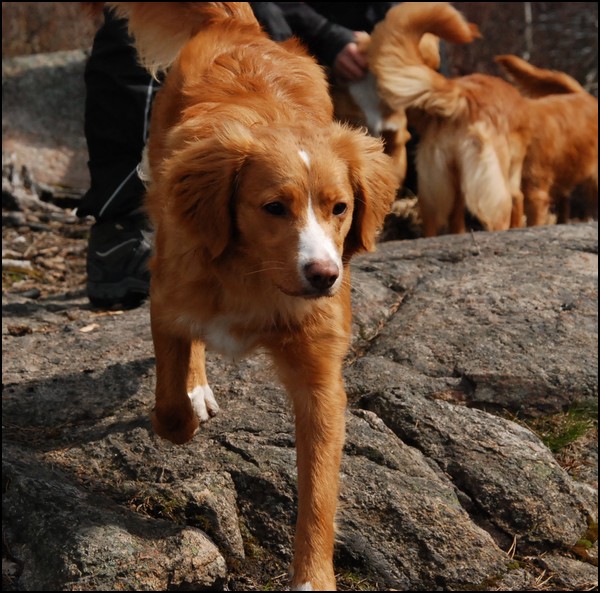 Gussen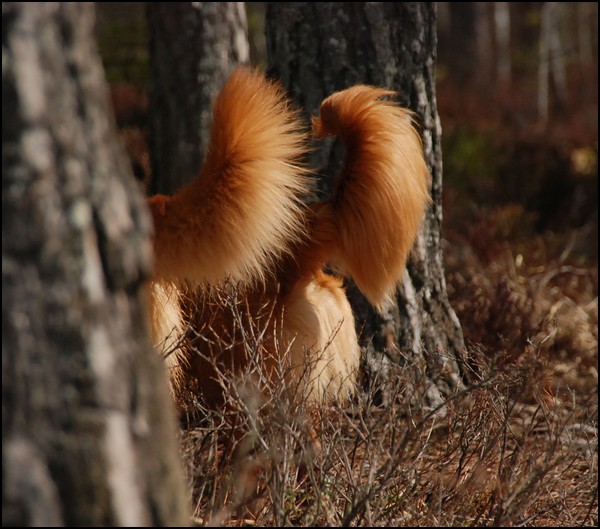 De to gutta, Emil og Lowe, har en manneprat bak trærne
The two guys Emil and Lowe, have their man-to-man talk behind the trees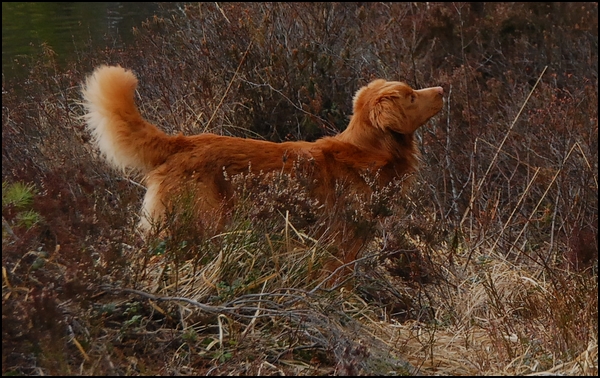 Emil speider etter fugler kanskje?
Emil looking for birds perhaps?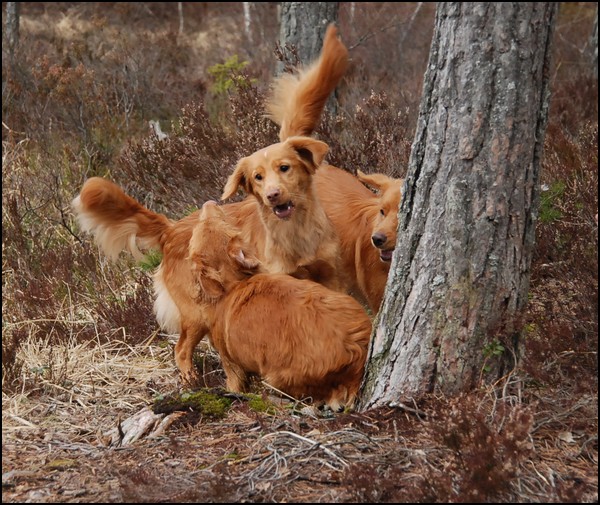 Lynx, Zelda & Lowe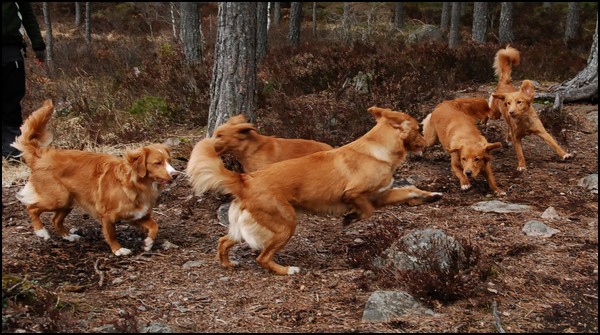 Mye moro når man er åtte søsken!
Lots of fun when you have lots of siblings!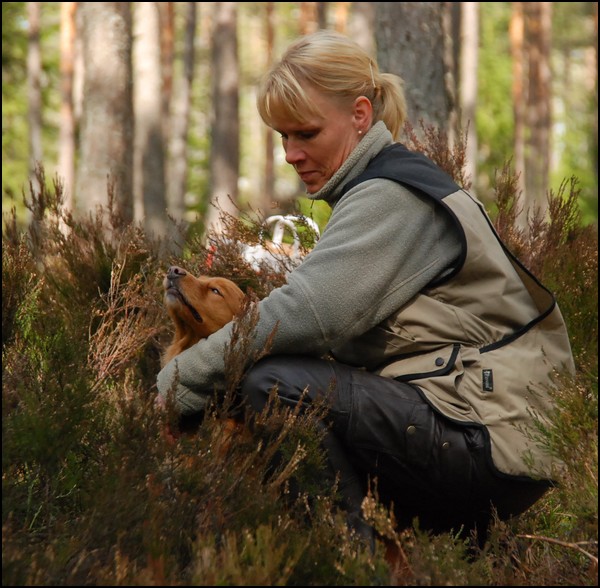 Vår eminente kaster med sin egen lille hund
Our prominent dummythrower with her own little dog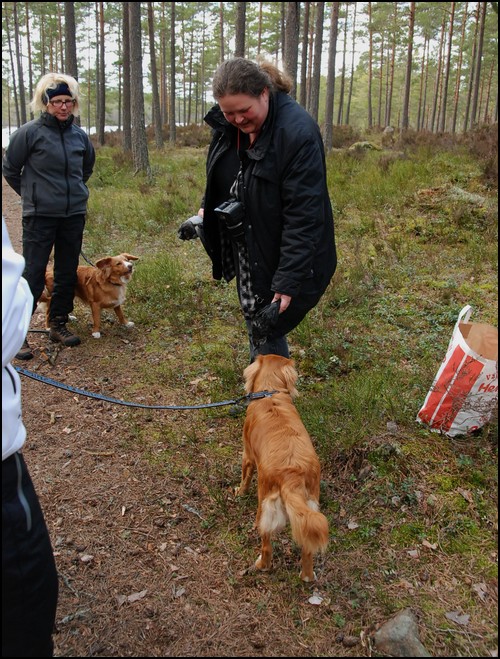 Kennelmamma Anna frister Zelda med en fugl
Kennelmum Anna showing Zelda a bird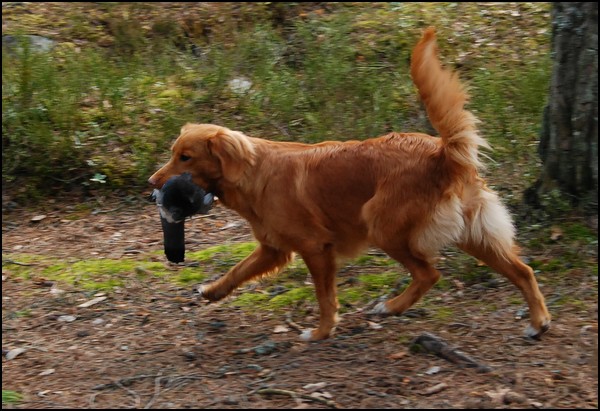 Viltinteressen er på topp hos Zelda
Zelda shows huge interest in game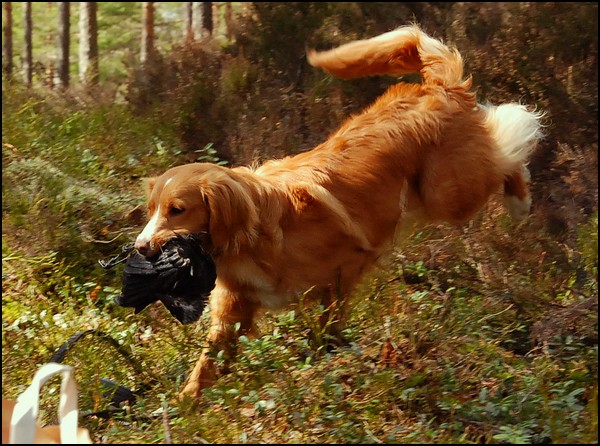 Gussen ville også meget gjerne apportere vilt
Gussen also loved retrieving game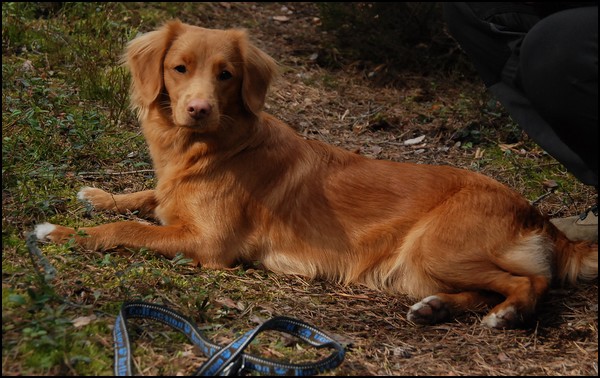 Zelda. En liten strekkas mens de andre jobber
Zelda. Relaxing while the others work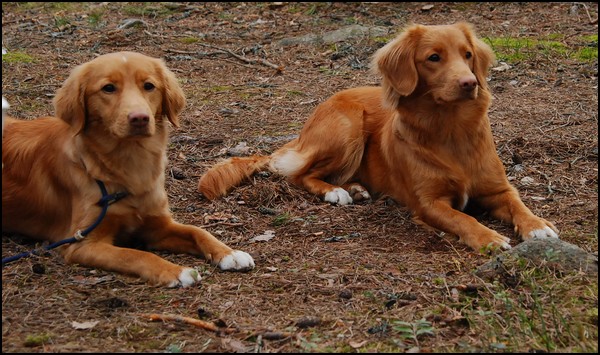 Søsknene Lynx og Zelda
The sisters Lynx and Zelda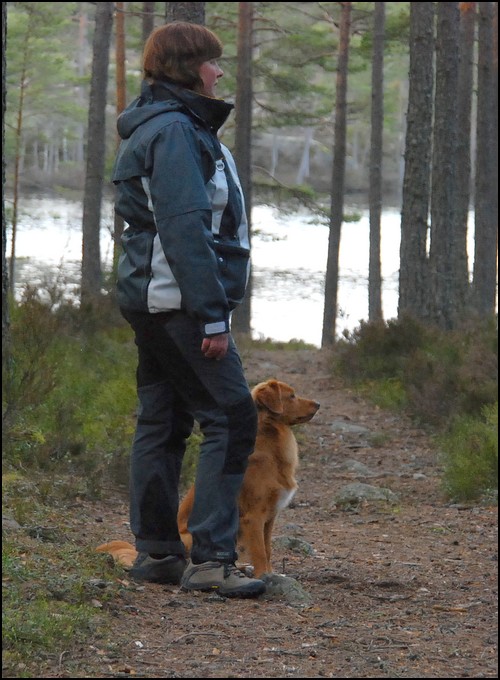 Cicci og Lowe gjør seg klare for apportering
Cicci and Lowe getting ready for retrieving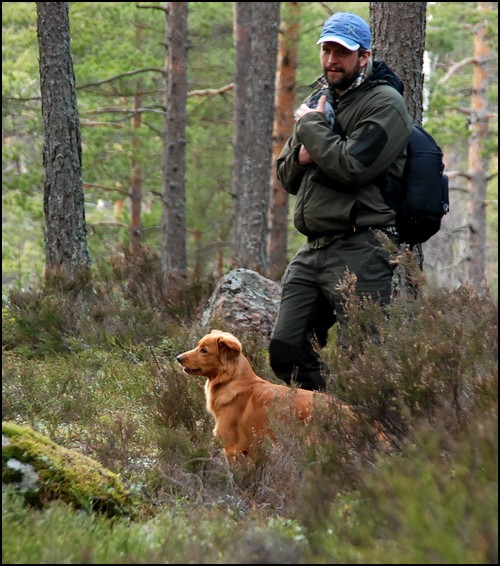 Men hva er nå dette? Husse står jo og tviholder på viltet mitt!
But what is this? Dad is holding on to MY game!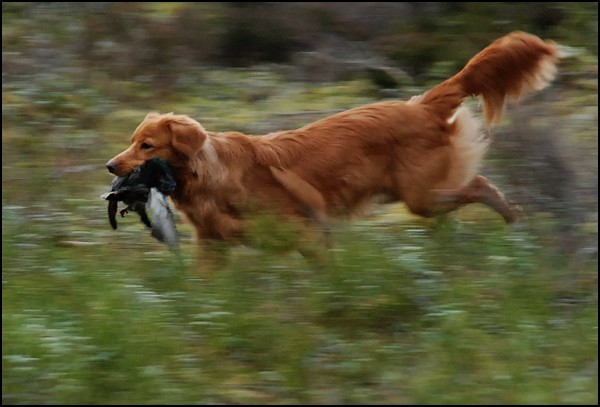 Omsider forsto husse at den var min!
At last dad gave in and let me do my work!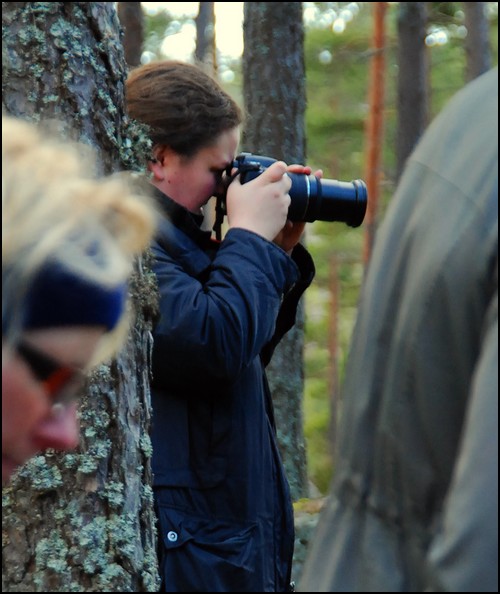 Paparazzi-Anna :)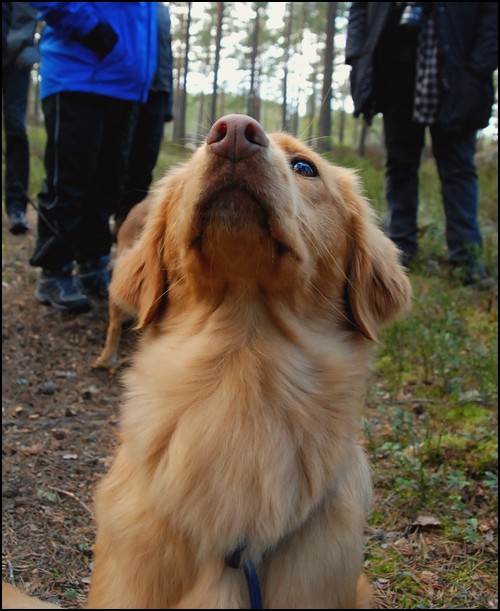 Bra kontakt, Lynx!
Nice attention, Lynx!
Lynx nyter den siste kontakten med det våte svenske element for denne gang
Lynx enjoys the feeling of a Swedish lake for the last time - for now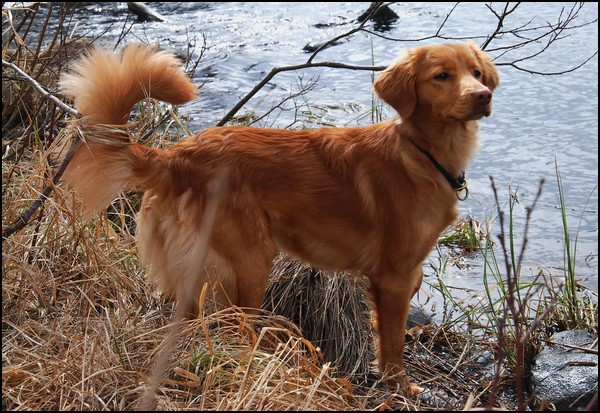 Lynx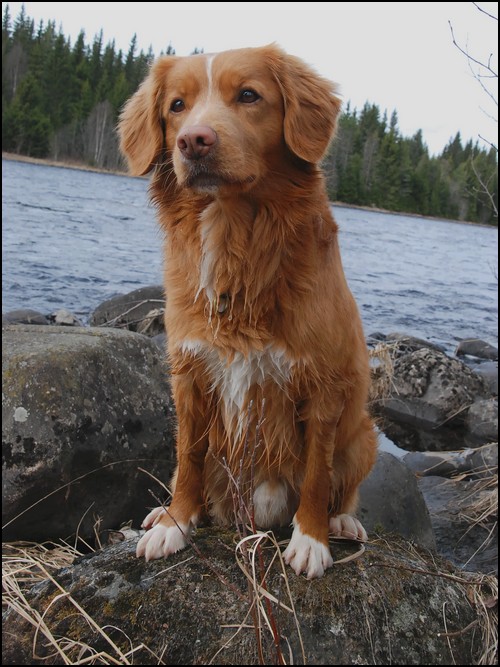 Emil

© Stene