Funksjonsanalyse/kennelhelg 23.-25. april 2010/Functional assessment/kennelgathering April 2010
En helg i slutten på april var alle åtte Emil/Pyssla-valpene med foreldre, mormor og tante samlet
ved Kolmården i Norrköping for kenneltreff og funksjonsanalyse.
This weekend in the end of April all eight the Emil/Pyssla-puppies with parents, grandma and auntie gathered
in Kolmården in Norrköping Sweden for a kennelgathering and functional assessment.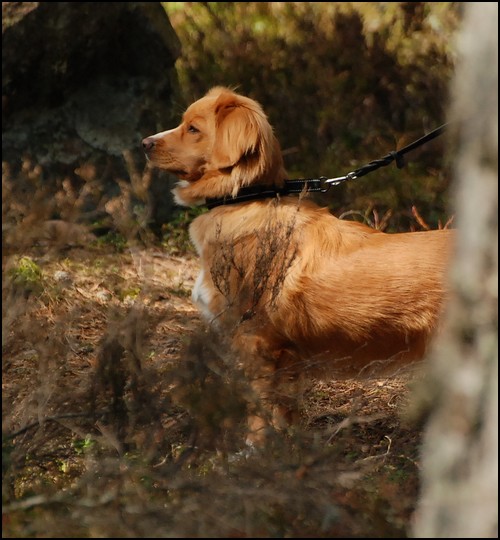 Malva med full fokus på kommende oppgave
Malva has all her attention plased on the task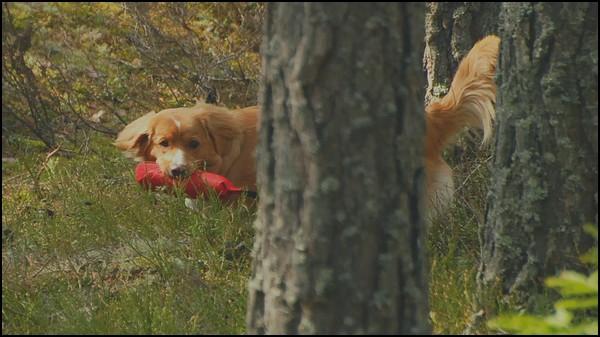 Malva hadde heller ingen problemer med å finne dummyen
Malva had no problem finding the dummy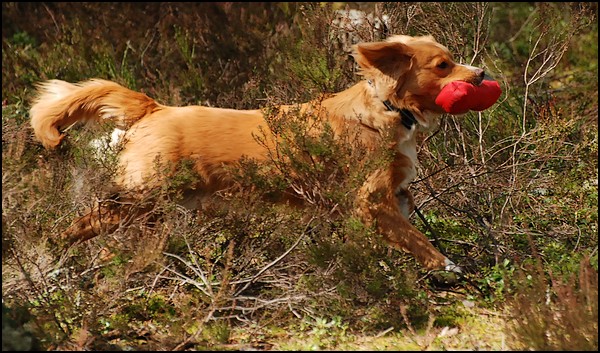 Malva iler tilbake
Malva rushing home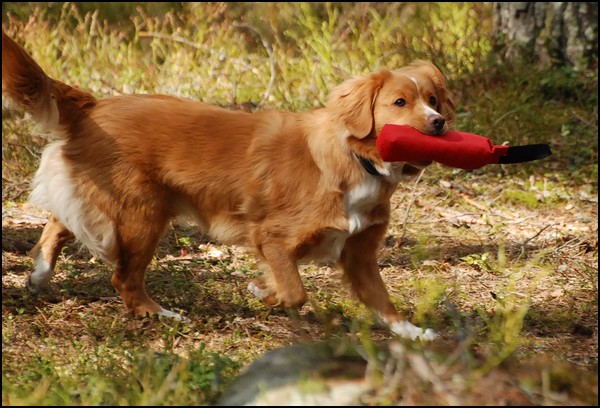 Malva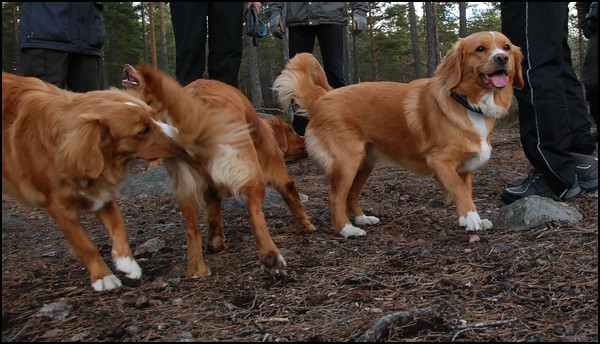 Gussen, Zelda & Malva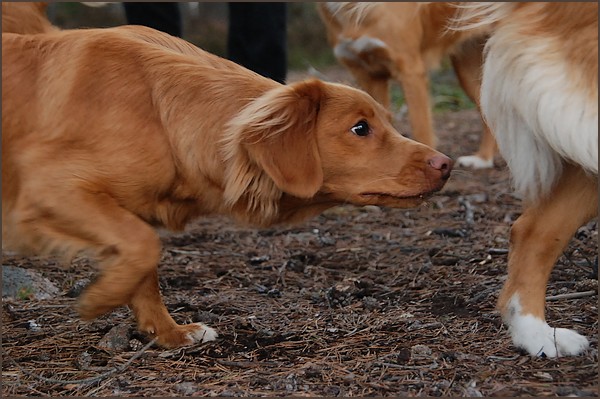 Zelda: her luktet det sannelig interessant
Zelda: it sure smells interesting here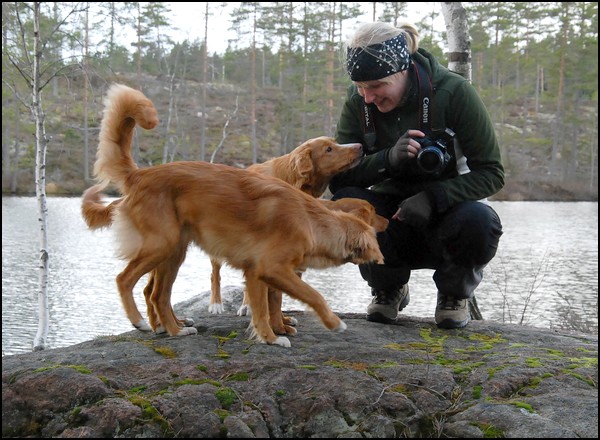 Jenny er en populær dame!
Jenny is a rather popular girl!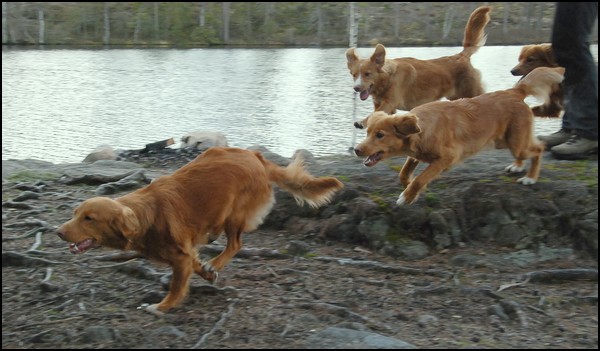 Det kunne forsåvidt ha vært "det sprintende kullet"....
The litter could actually have been "the running one"....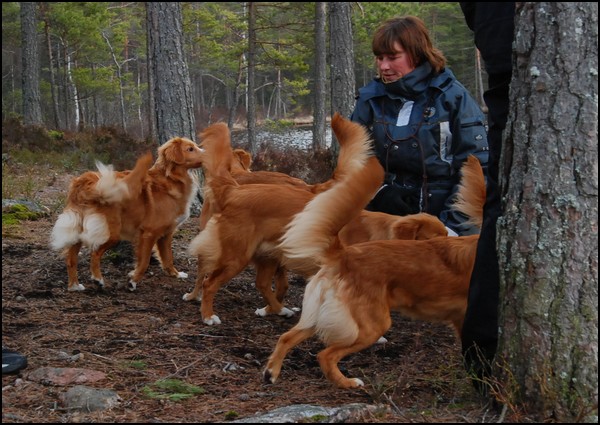 Cicci i en skog av rødhaler!
Cicci in the red-tailed land!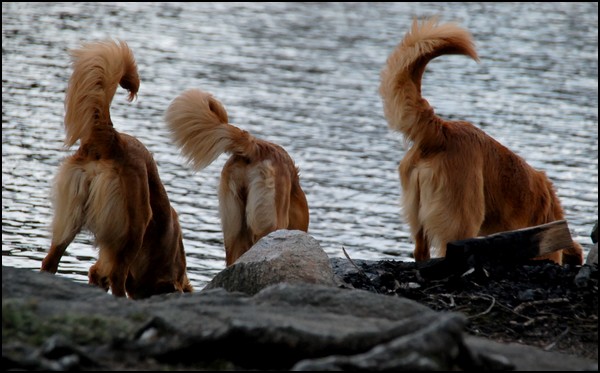 Næh! Se på dette rare våte elementet!
Wow! Let`s check out this funny wet element!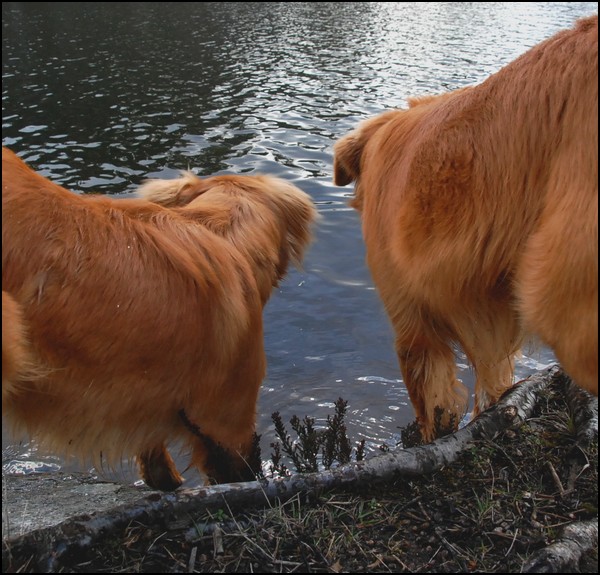 Emil lærer Zelda om hva hun har i ventet den dagen hun skal svømme
Emil teaching Zelda what to expect the day she tries to swim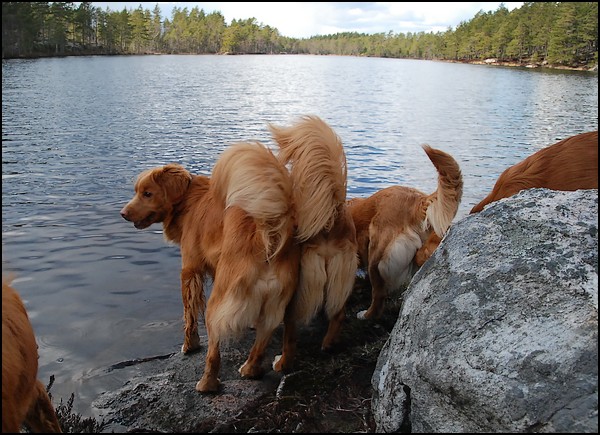 Trangt i vannkanten
Not much space around the shores
Spennende!
How exciting!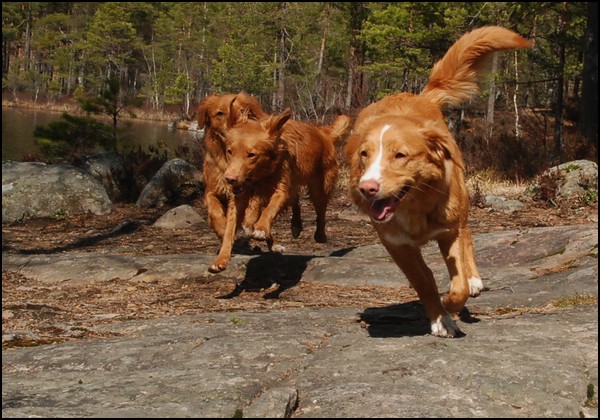 Lowe, Zelda og Tootsie i kjent positur
Lowe, Zelda and Tootsie in familiar posure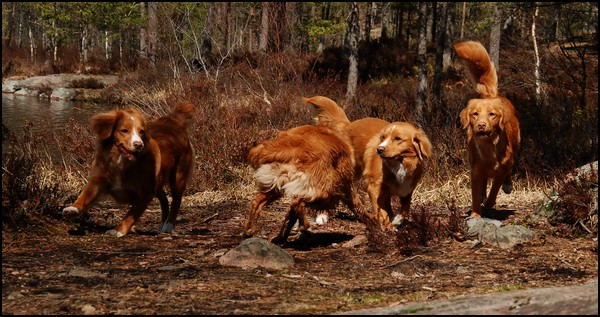 Gussen, en ukjent bak, Malva & Lynx
Gussen, a unfamiliar behind, Malva & Lynx

© Stene