Funksjonsanalyse/kennelhelg 23.-25. april 2010/Functional assessment/kennelgathering April 2010
En helg i slutten på april var alle åtte Emil/Pyssla-valpene med foreldre, mormor og tante samlet
ved Kolmården i Norrköping for kenneltreff og funksjonsanalyse.
This weekend in the end of April all eight the Emil/Pyssla-puppies with parents, grandma and auntie gathered
in Kolmården in Norrköping Sweden for a kennelgathering and functional assessment.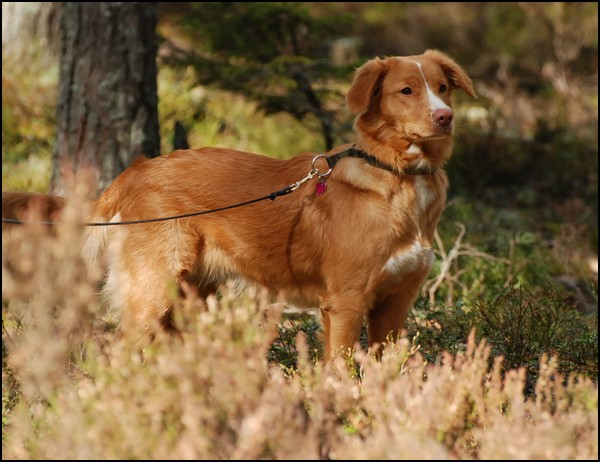 En fokusert og virkelig arbeidsglad Tootsie
A focused Tootsie with fabulous working abilities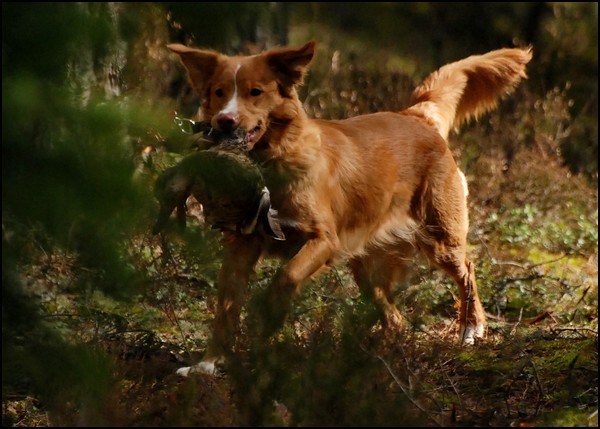 Tootsie har funnet en and som hun gjerne avleverer til matte Inger
Tootsie has found a duck which she is more than happy to deliver to mummy Inger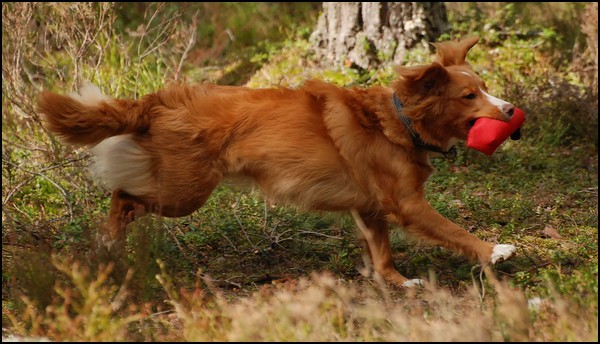 Gussen er ikke dårligere og elsker å apportere
Gussen loves to retrieve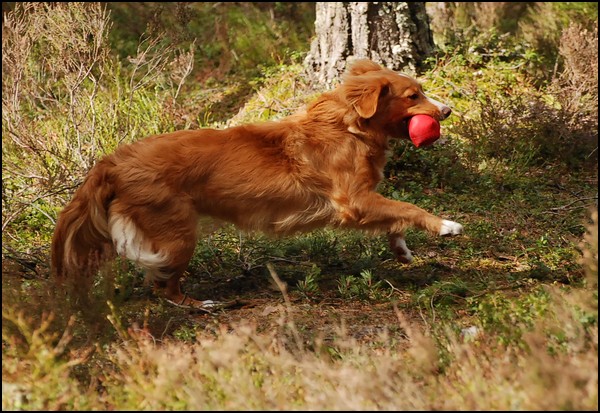 Gussen på vei til matte
Gussen on return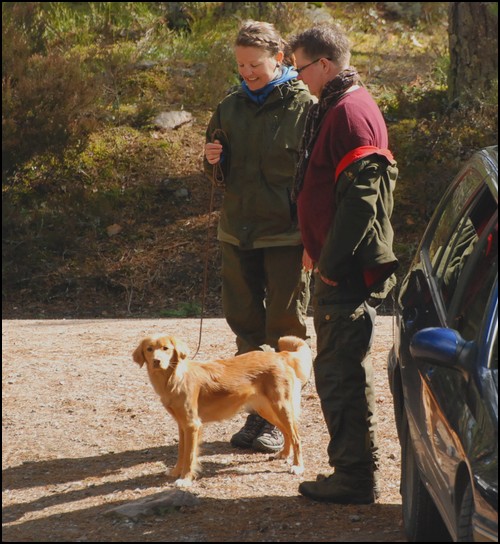 En kort briefing av Hasse før Lynx skal få vise sine iboende egenskaper med matte hengende i den andre enden
A short briefing from Hasse before Lynx is to show her working abilities with her leader in the other end of the leash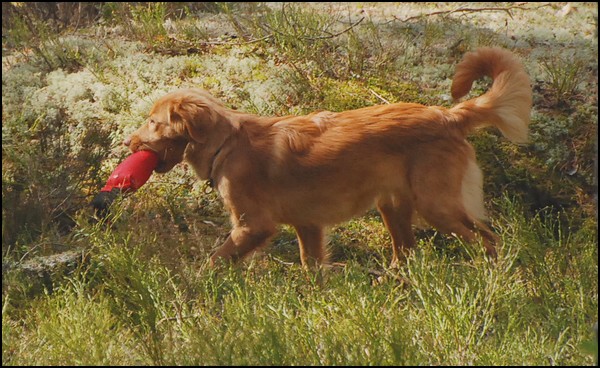 Lynx har funnet dummyen
Lynx has found the dummy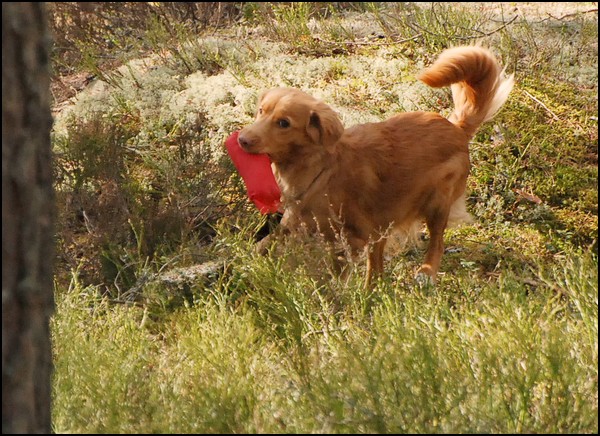 Lynx snur seg for å finne matte
Lynx turning to find mum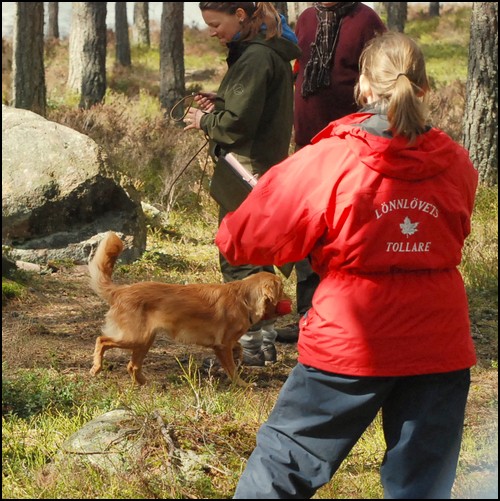 Men hvor skal jeg levere hen da? Skal du ikke ha den?
But where should I deliver? Don`t you want it?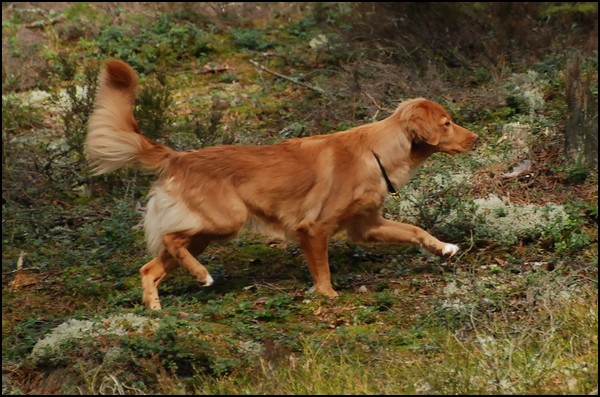 Lynx ut på søket
Lynx searching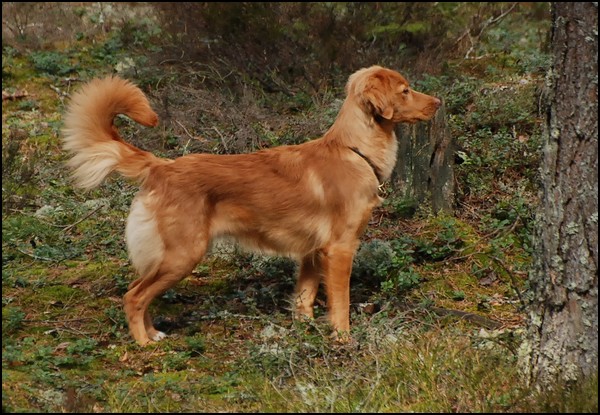 Men hva er det? En skummel plastpose som vaier i vinden like ved dummyen? Jeg er sannelig ikke sikker... Nei, du får hente den selv!
But what is that? A scary plastic bag blowing in the wind right beside the dummy? I`m not so sure about this... No, you can get it yourself!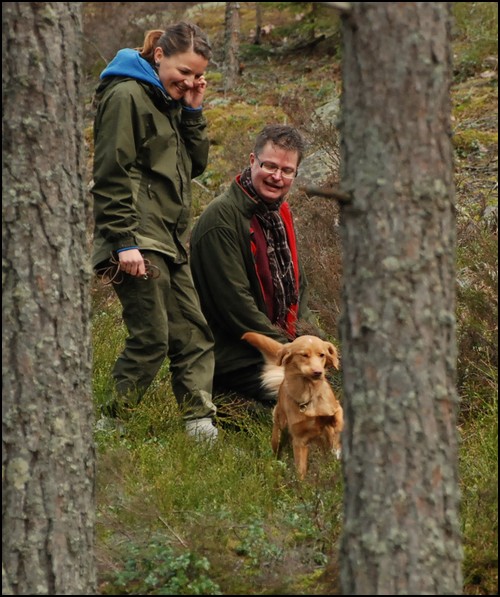 Fnys! Den var da alldeles ikke skummel den posen!
Pføy! It wasn`t scary after all that bag!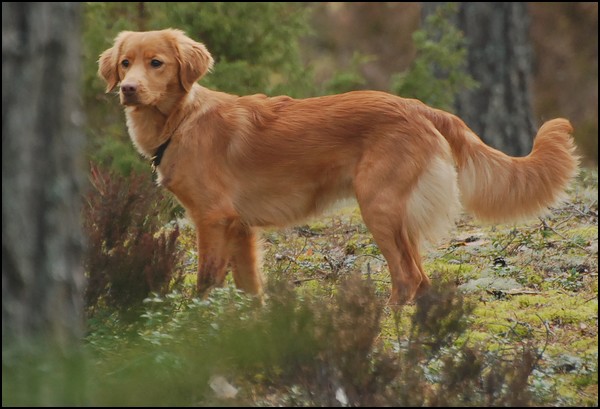 En avrøytet Lynx, men søt likevel
A Lynx without fur, but qute anyway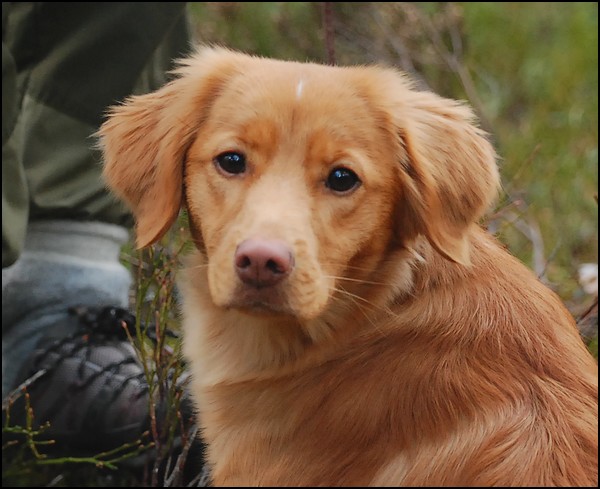 Lynx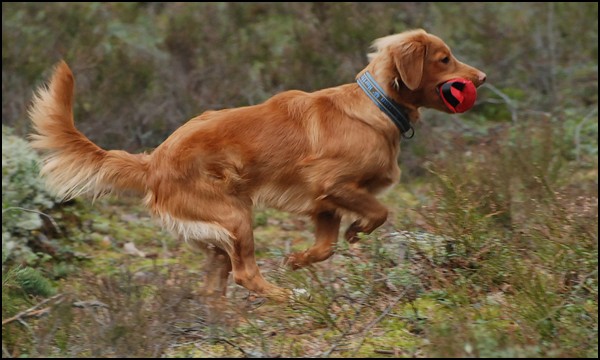 Zelda i farta
Zelda working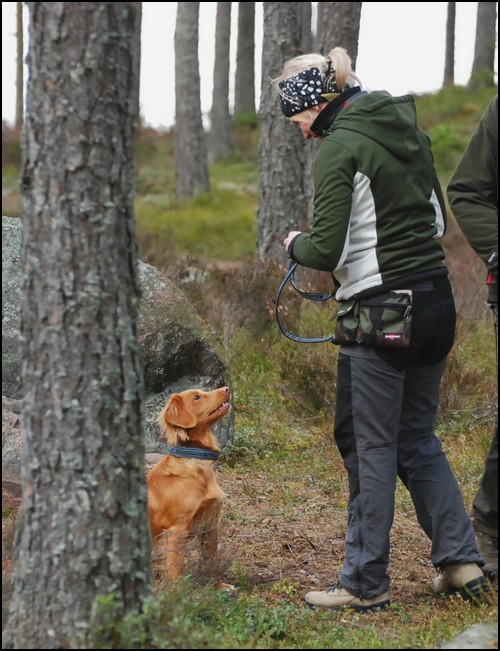 En fornøyd matte Jenny!
A very pleased Jenny!

© Stene