Funksjonsanalyse/kennelhelg 23.-25. april 2010/Functional assessment/kennelgathering April 2010
En helg i slutten på april var alle åtte Emil/Pyssla-valpene med foreldre, mormor og tante samlet
ved Kolmården i Norrköping for kenneltreff og funksjonsanalyse.
This weekend in the end of April all eight the Emil/Pyssla-puppies with parents, grandma and auntie gathered
in Kolmården in Norrköping Sweden for a kennelgathering and functional assessment.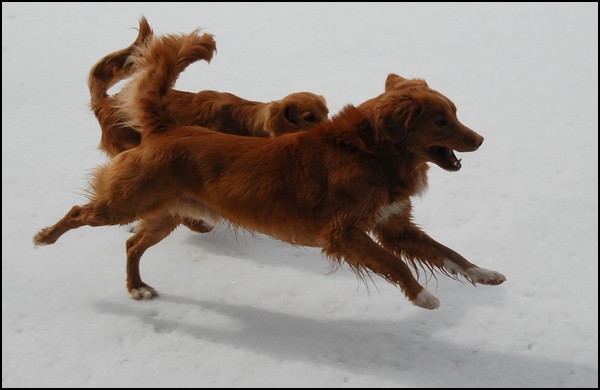 Pit stop før vi kjører inn i Sverige, og hundene får strekke på beina på rester av snø som ligger igjen
Pit stop before entering Sweden, and the dogs get their share of running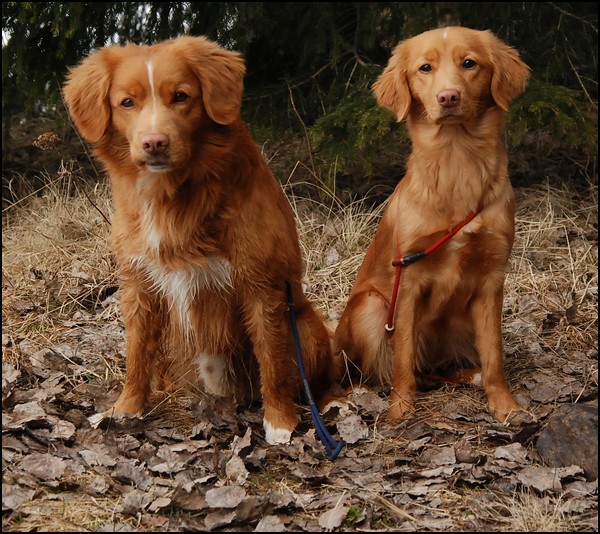 Akk, denne fotograferingen...
*Sight* All this photographing...
Lowe er førstemann ut
Lowe is first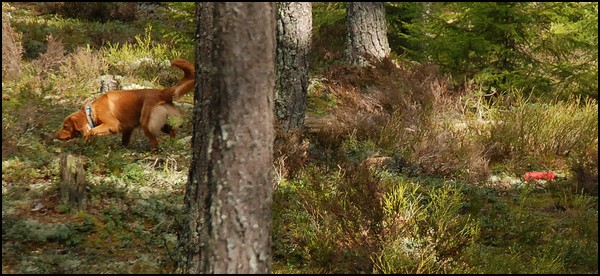 Men Lowe, dummyen ligger bak deg :)
But Lowe, the dummy is right behind you :)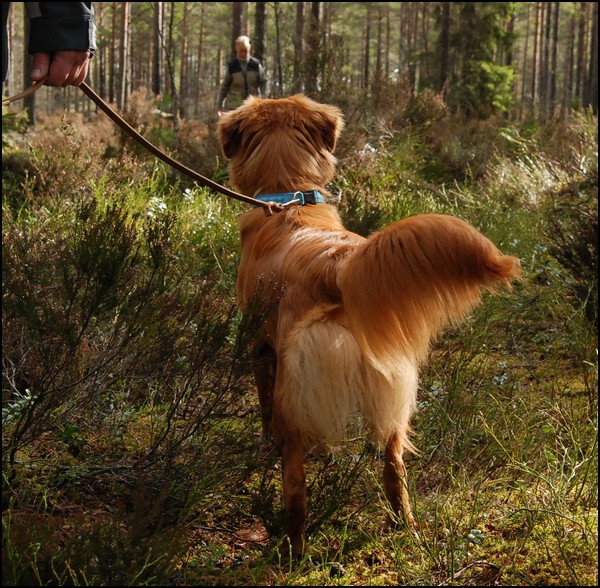 Aha! En dame i skogen betyr dummy eller vilt!
Aha! A lady in the forrest usually means dummy or game!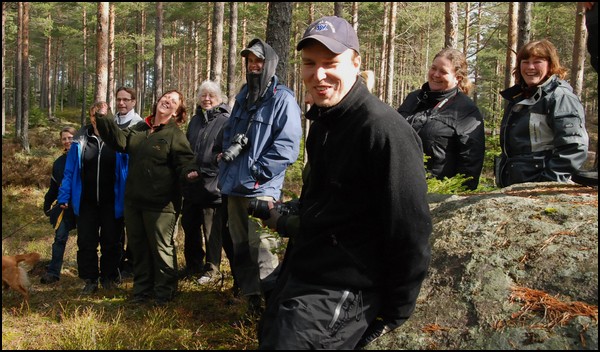 En tvers igjennom glad og positiv gjeng denne "storfamilien"!
Just a happy and positive gang this big "family" of ours!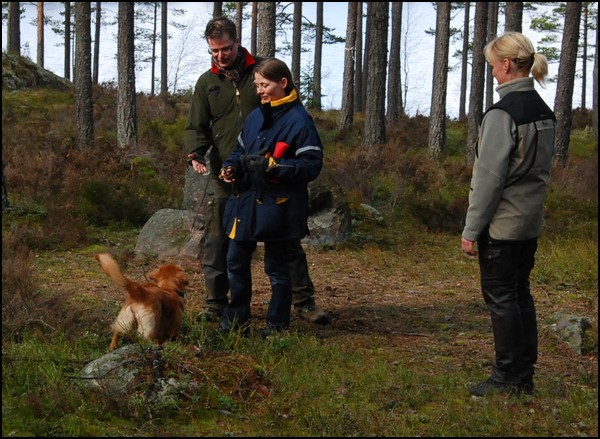 Anna ser ut til å være fornøyd med Disas innsats
Anna looks rather pleased with Disas work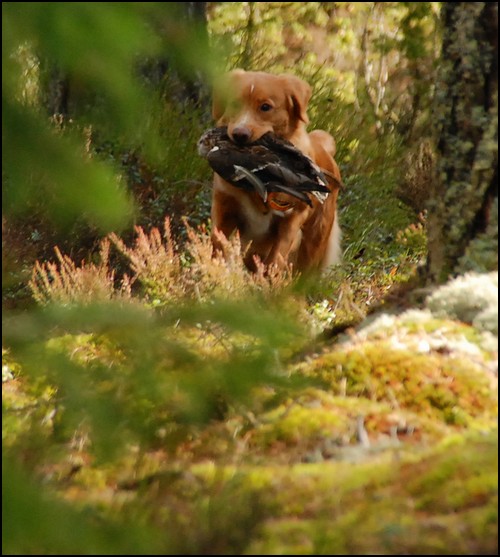 Disa har funnet en and
Disa ha found a duck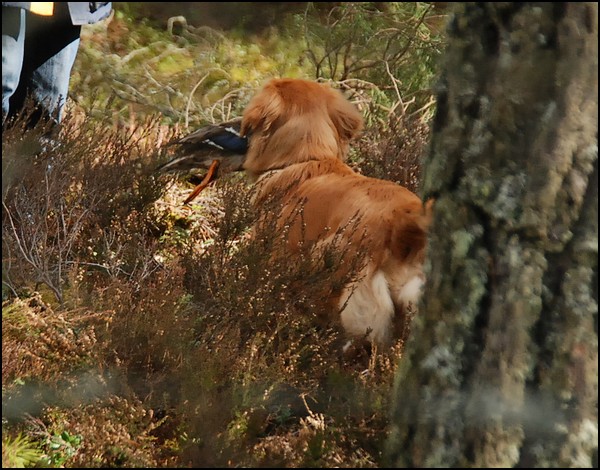 Matte, SE!
Mum, LOOK!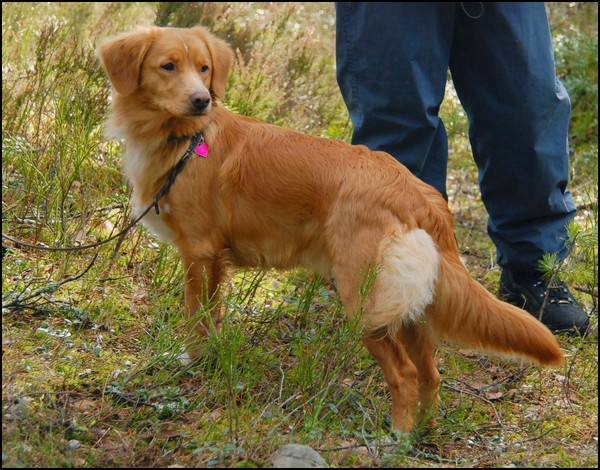 Disa vokser seg til en vakker liten sak
Disa growing up to be a beautiful little girl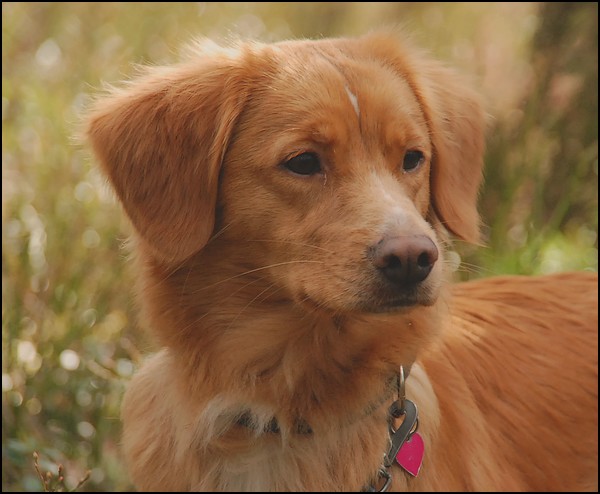 Man kan godt se hvem hun har fått sine ører fra..!
You are able to see who she has her ears from..!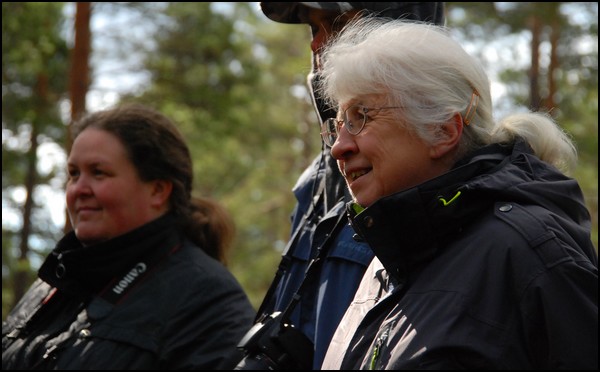 Kennelmamma Anna og Inger ser ut til å kose seg
Kennelmum Anna and Inger seem to be having a nice experience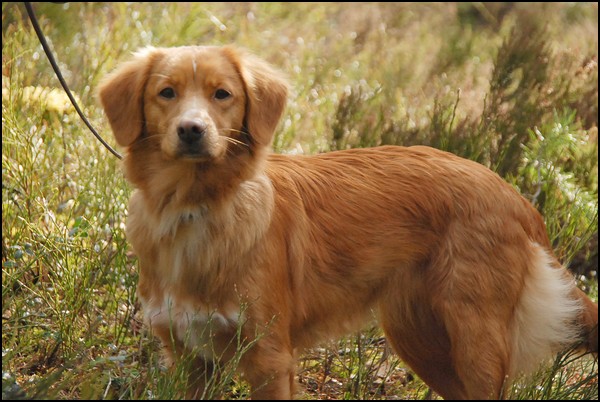 Disa vet, i likhet med resten av kullet, å posere for fotografen :)
Disa knows, just like the rest of the puppies, how to please the photographer :)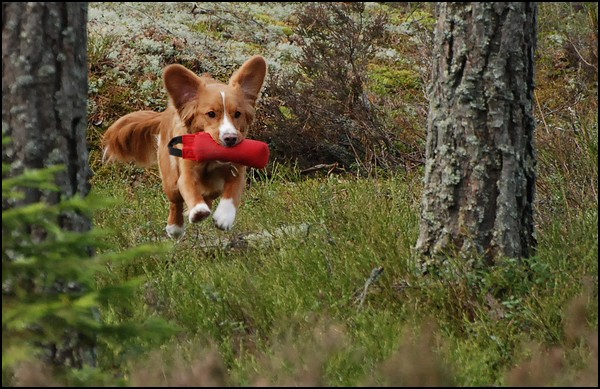 Det går unna når Meja er i aksjon!
No time for hesitation when Meja hits it off!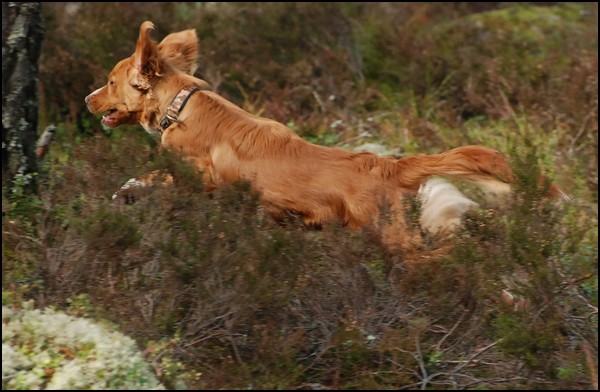 Meja på hugget
Meja on target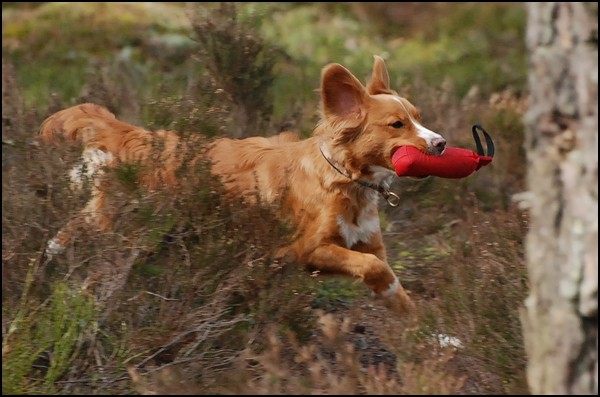 Her kommer en til!
Here is another one!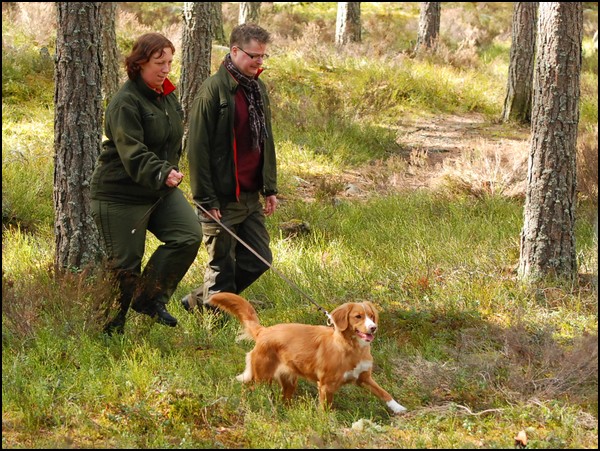 Bandgåing var en saga blott denne dagen
Walking on the leash was not given attention this day
Vakre Meja
Beautiful Meja

© Stene