Oktober 2008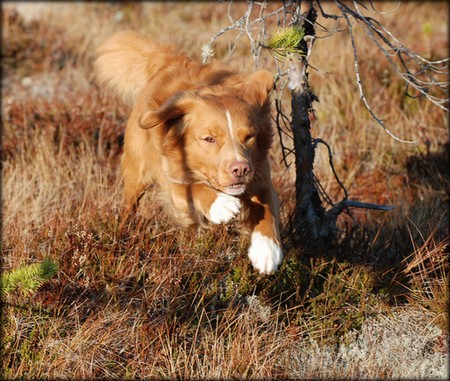 Wiiiiii! I vill fart over myrene går turen
Wiiiiii! The marshes are beeing crossed at full speed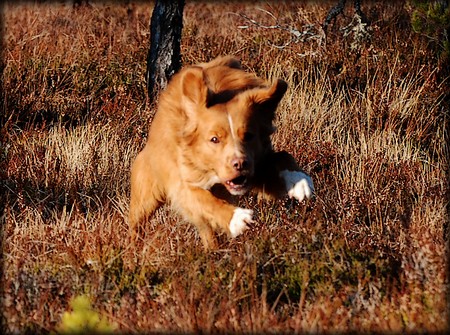 Løva vår!
Our lion!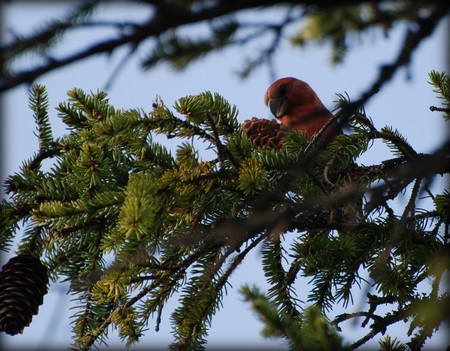 En bevinget skapning som nyter livet i tretoppene
A little creature enjoying life in the treetop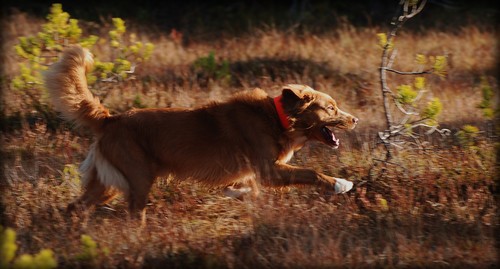 Maraton, var det ikke?
Marathon, wasn`t it?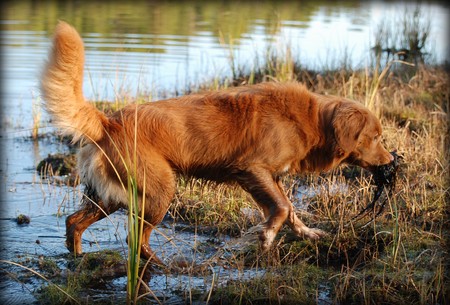 Emil har funnet en innmari interessant eh... dings i vannkanten
Emil has found something very interesting by the water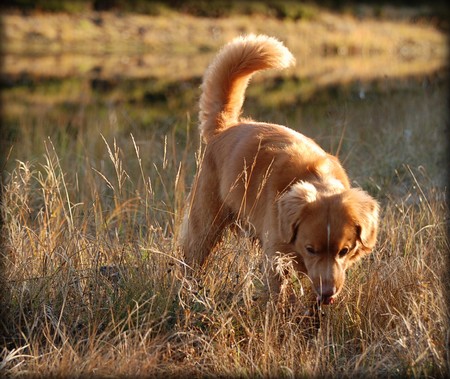 Pjuk! Veldig godt var det ihvertfall ikke!
Ah! It certainly didn`t taste very good!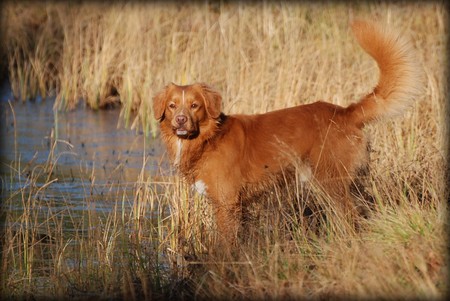 En solstråle i sola
Our sunshine!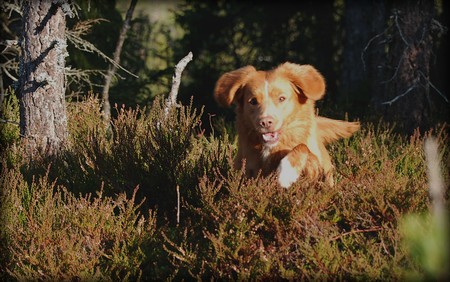 Hopp og sprett!
Leaping around!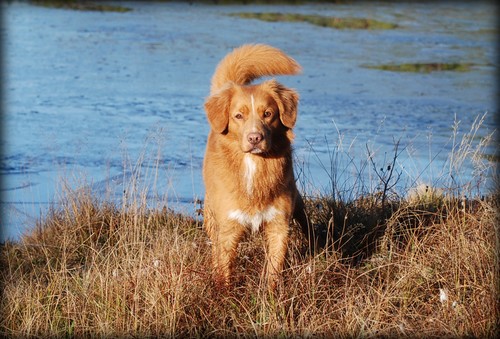 Vedder på at Emil har veeeldig lyst til å bade, men det er kommet is på vannet
I bet Emils feels for a swim, but the water is covered with ice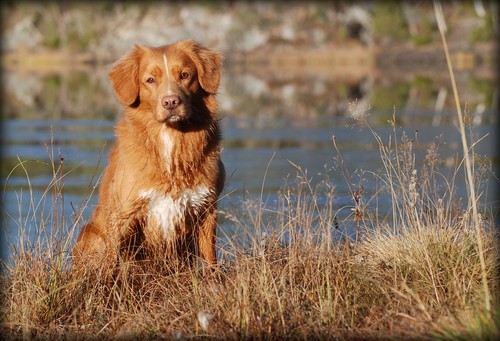 Pene gutten sin det!
Nice looking boy that is!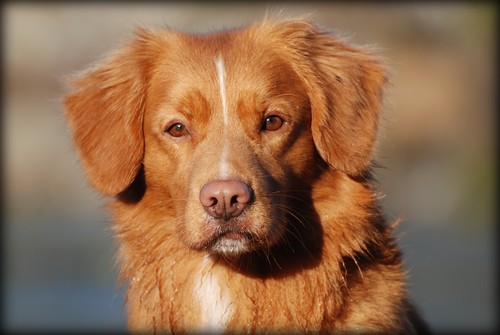 Stene © 2008