Trening 24.-25. mars/Training March 24th & 25th 2009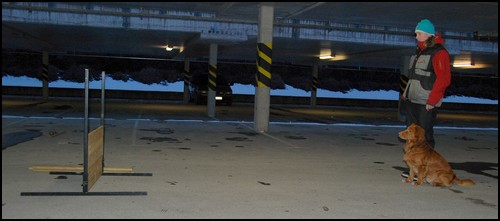 Lydighetstrening og Johanna & Remus er klare for hopp
Obediencetraining and Johanna & Remus are ready for the jump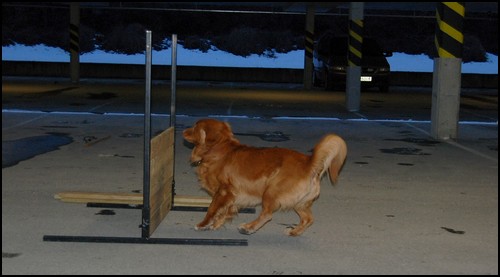 Litt for tett på hinderet ved første forsøk
A bit to close to the fence in the first attempt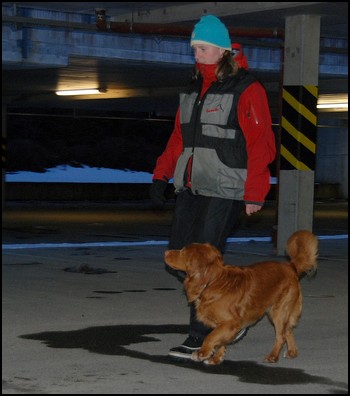 Nytt fokus under opparbeiding
Building more focus before trying over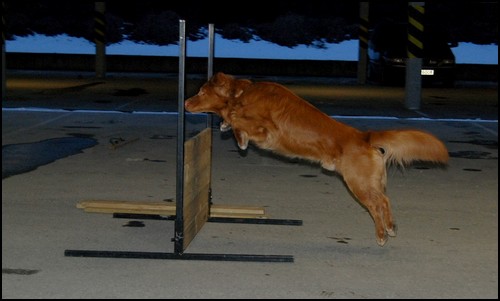 Perfekt! Remus i svevet
Perfect! Remus flying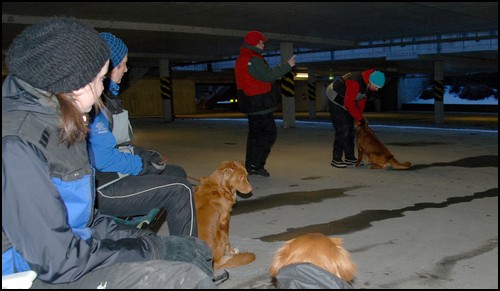 Instruktør Ellinor er som vanlig ut med fingeren...!
Instructor Ellinor is always pointing her finger...!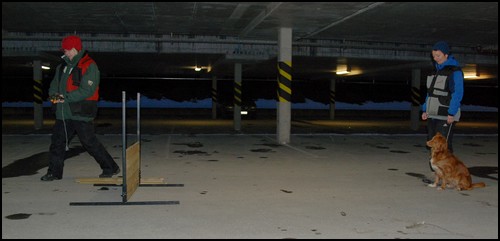 Deretter er det Marit og Troja (Awatheas Troja) sin tur
Then it`s Marit & Troja`s turn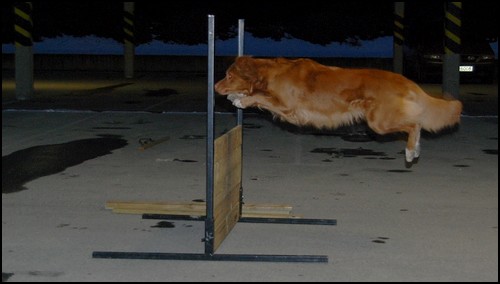 Den lille sommerfuglen er i sitt ess!
The little butterfly has no problem solving this task!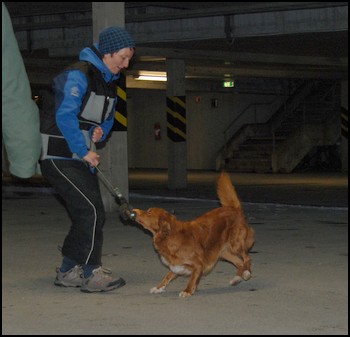 Stor belønning for flott innsats
Big reward for great effort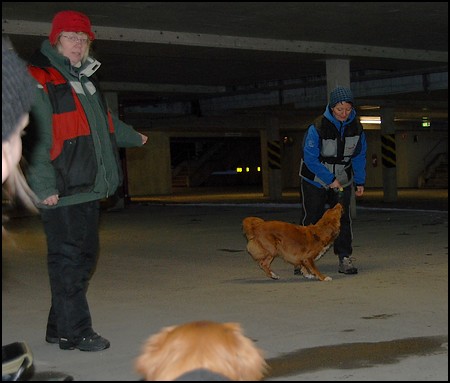 "Slik skal øvelsen gjøres!"
"This is the way it should look!"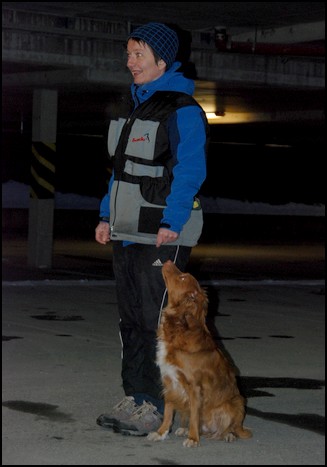 Fornøyd fører og hund
Delighted leader and dog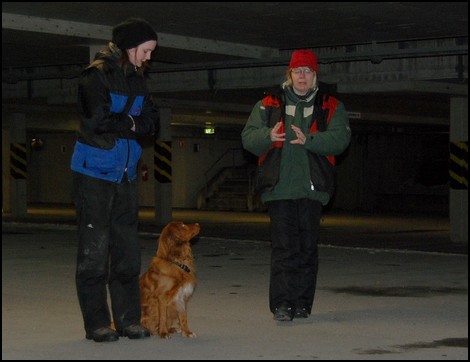 Wenche & Alfred (Digby Tollers Pimento) gjør seg klare
Wenche & Alfred getting ready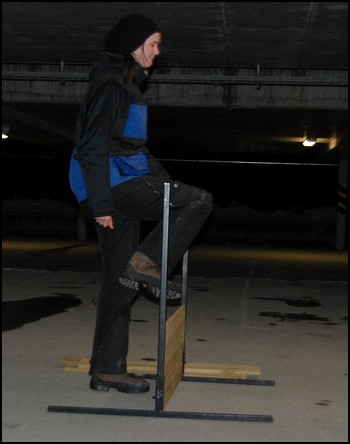 Det er så klart ikke bare hunden som skal forsere hunderet..!
Not only the dogs need to force the fence..!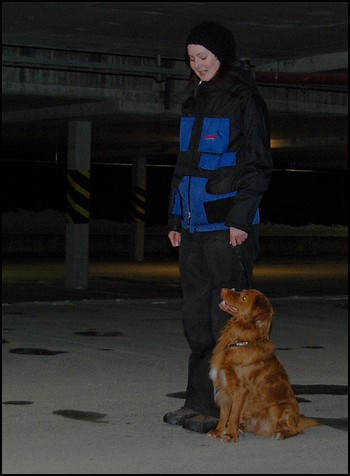 Sitt!
Stay!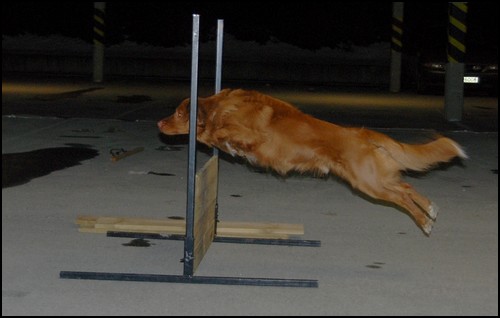 Hopp!
Jump!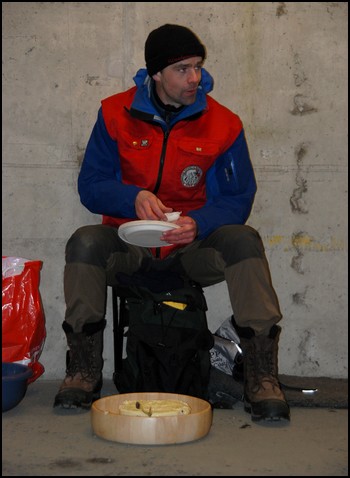 Henrik er en fantastisk konditor og hadde med seg gulrotkake til gjengen
Henrik is a fabulous confectioner and had brought a carrotcake for the group to share


Henrik, Jing, Jon Ketil, Geir & Ricci & Ellinor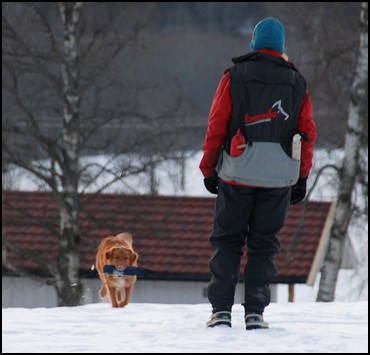 Jakttrening og Jing er på vei inn til Johanna etter markering
Dummytraining and Jing is on her way back to Johanna after a marking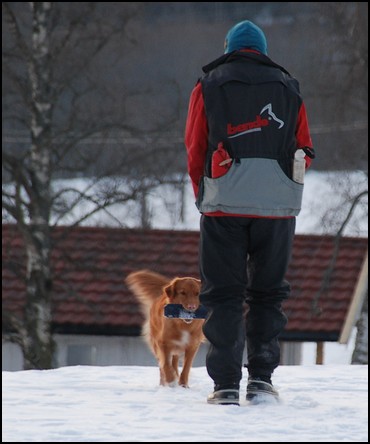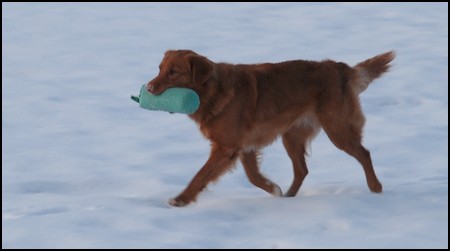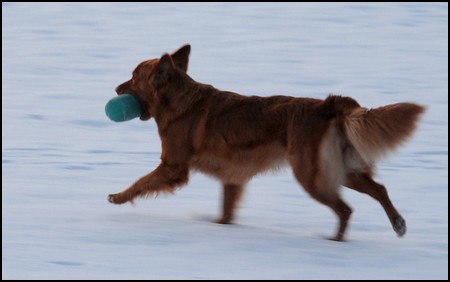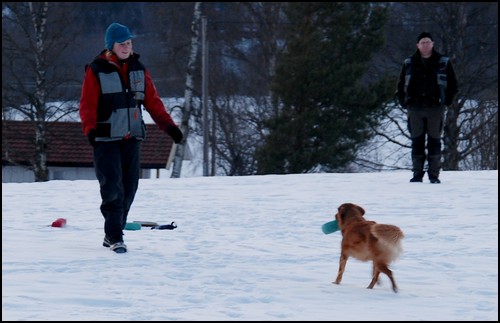 Flinke jenta si det
What a good girl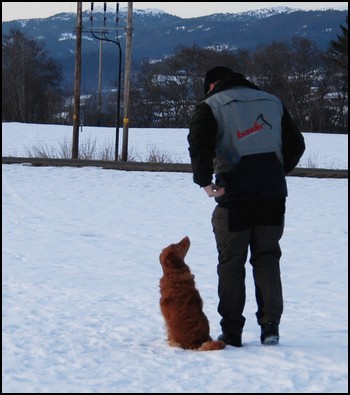 Geir & Ricci forbereder seg på linjetag
Geir & Ricci preparing for a blind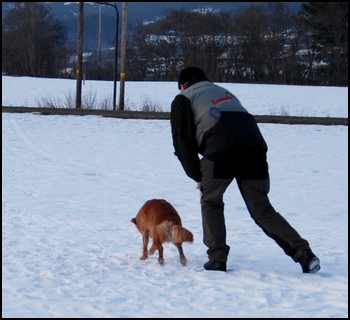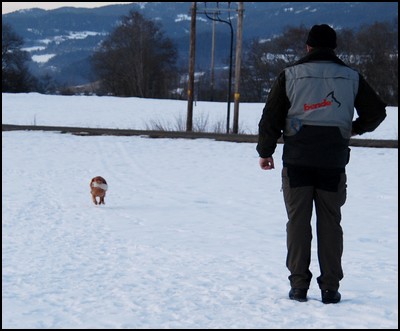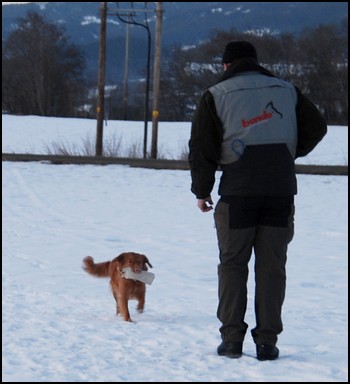 Levering helt inne hos matfar vet jeg!
Here you are, daddy!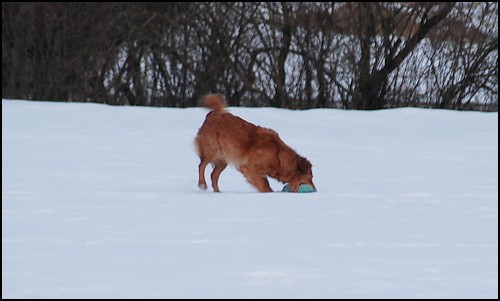 Ricci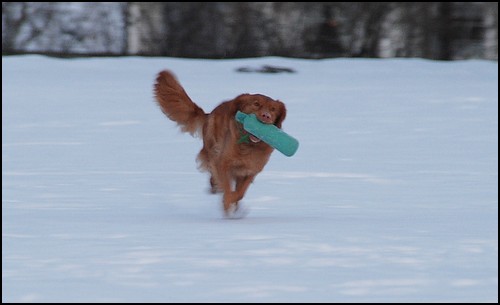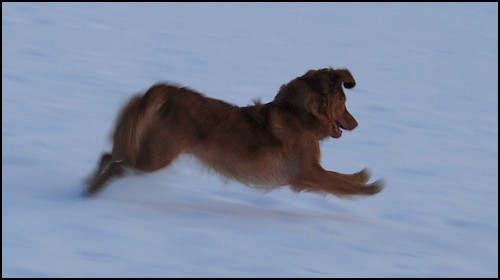 DER er den...
THERE it is...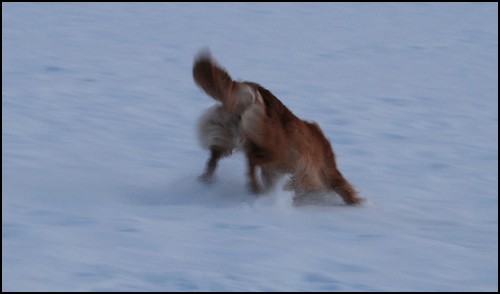 ..har den!
..got it!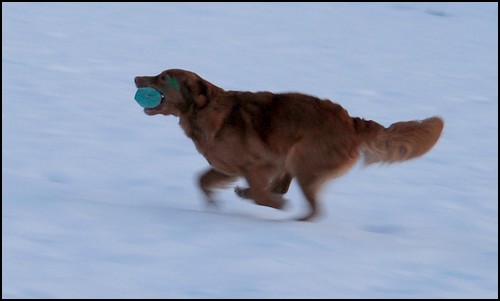 Problemer? Ingen...
Problems? None...

© Stene