Hamar 14.-15. mars/Hamar March 14th & 15th 2009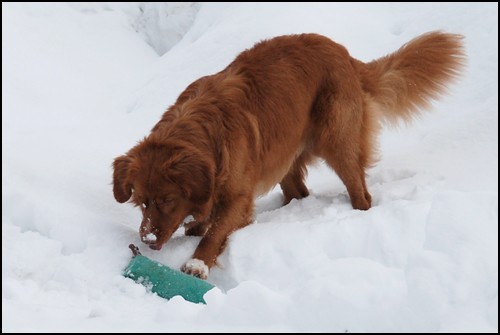 Første stopp var jakttrening, og Mikkel er ivrig deltaker!
First of all dummytraining, and Mikkel is eagerly participating!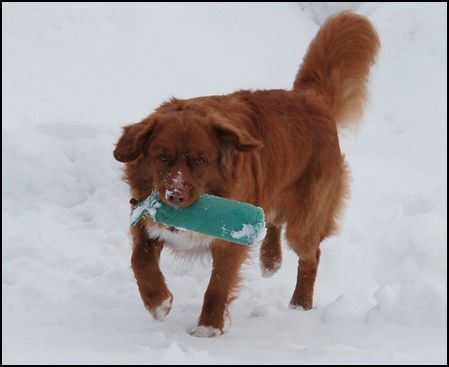 Thicas Beautiful Niko Mikkel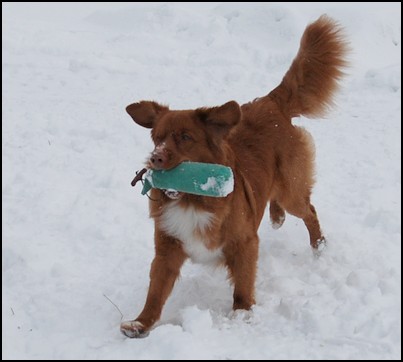 Mikkel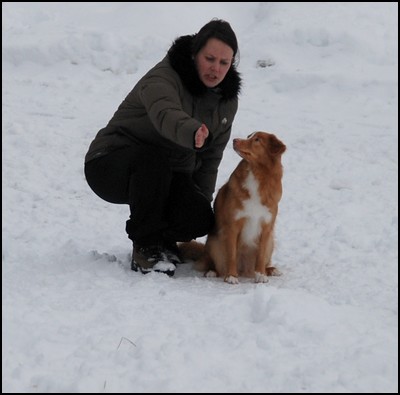 Guro & Salsa: "Hva er det du tuller med da? Jeg vet hvor dummyen er jeg, altså!"
Guro & Salsa: "What are you trying to say here? I know where the dummy is!"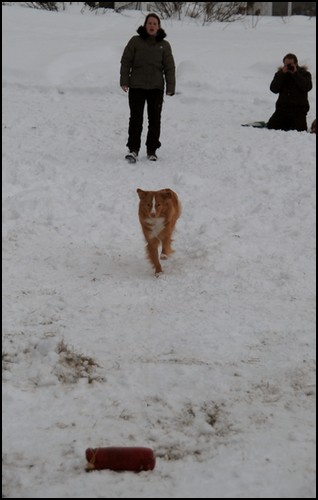 Salsa (Lauvstuas Salsa Surprise) har fattet poenget!
Salsa knows what to do!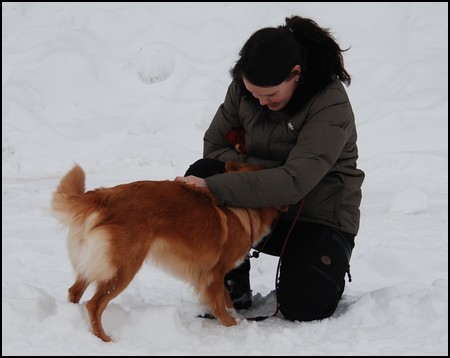 En veldig glad Guro!
A very happy mum!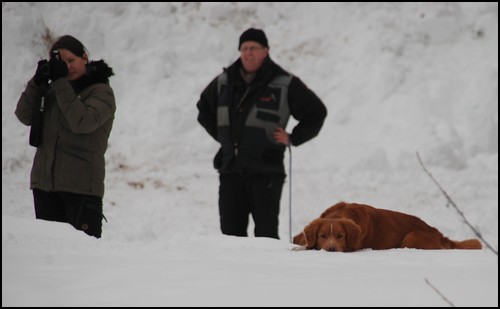 Emil venter tålmodig på tur
Emil patiently waits for his turn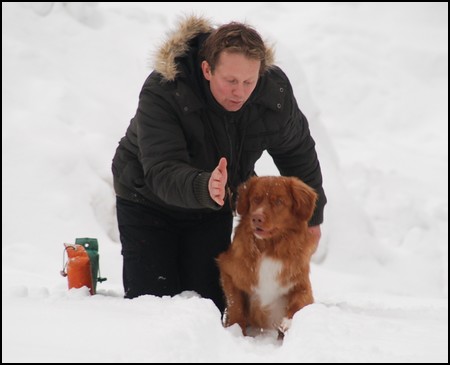 "Jeg ser den, jeg ser den! Den er DER!"
"I can see it, I can see it! It`s right THERE!"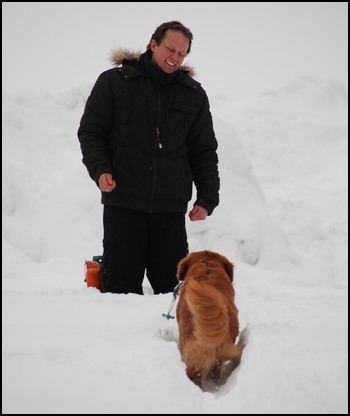 Ronny er meget fornøyd med prestasjonen
Ronny is very satisfied with the exercise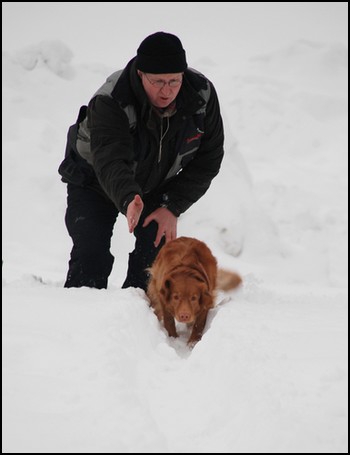 Geir og Ricci har øvelsen inne
Geir & Ricci knows exactly what to do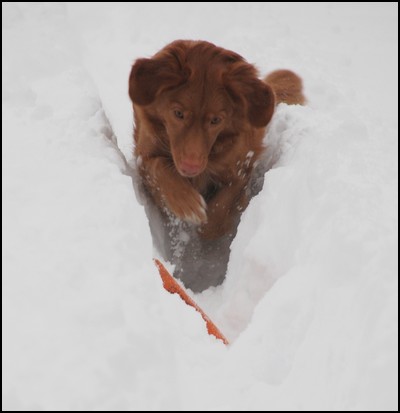 Yes!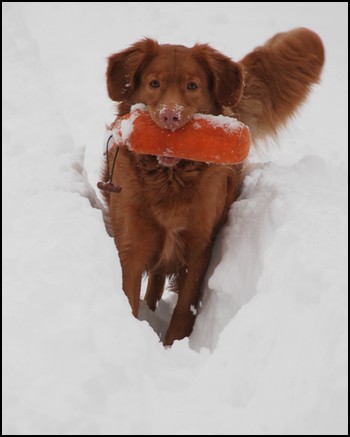 Smil til fotografen!
Smile at the photographer!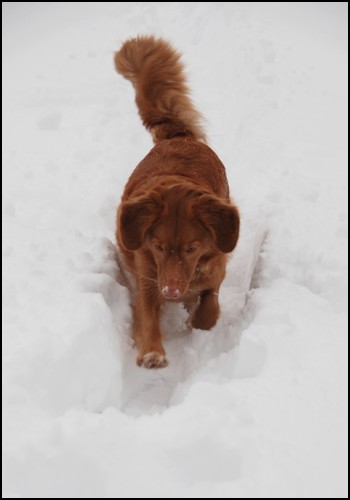 ...og en gang til
...and once more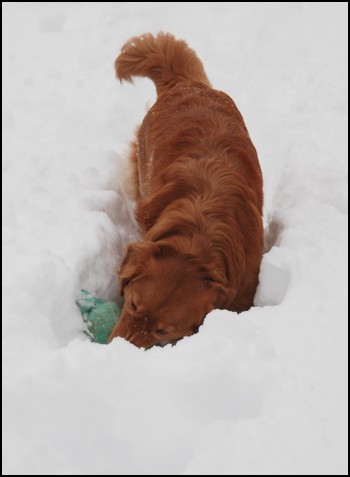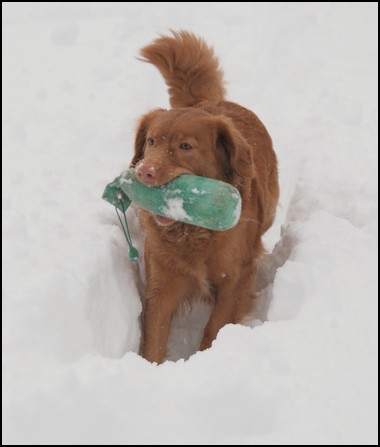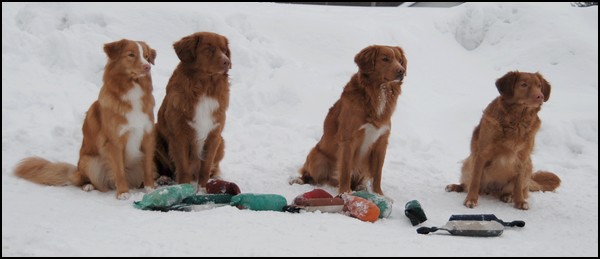 Salsa, Mikkel, Emil & Ricci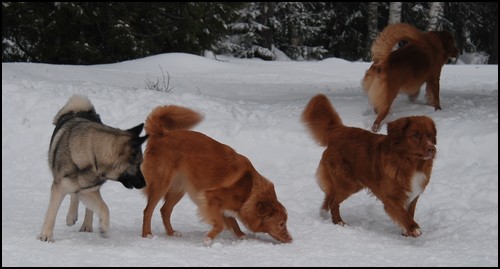 Etter treningsøkta fikk alle hundene frie tøyler
After the dymmytraining all the seven dogs were let loose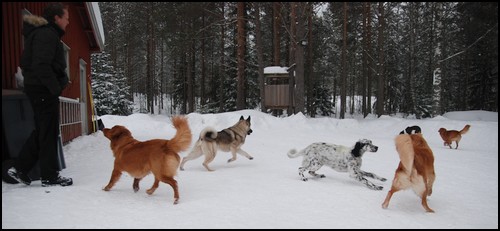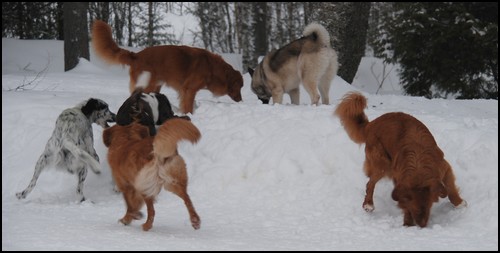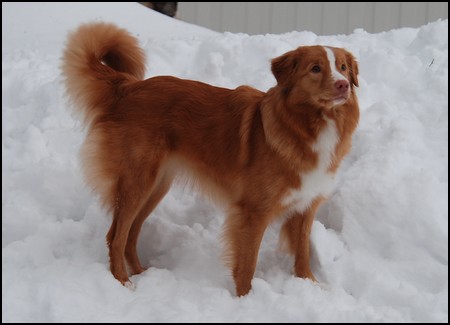 Salsa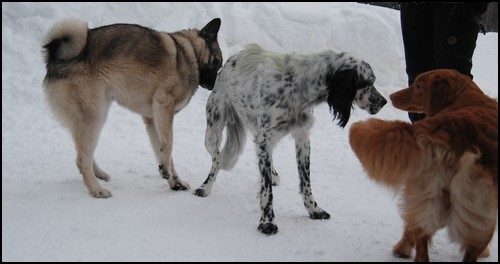 Mauser synes det lukter svært spennende av Mira
Mauser thinks Mira smells really nice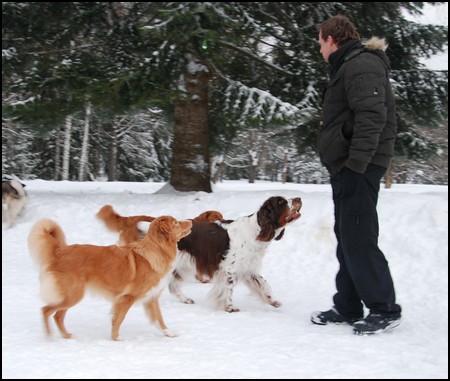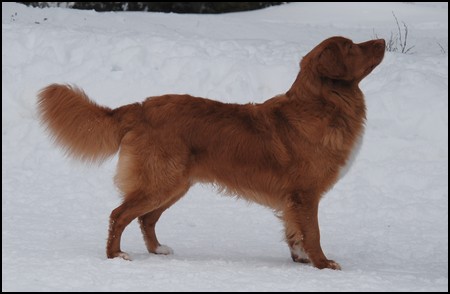 Mikkel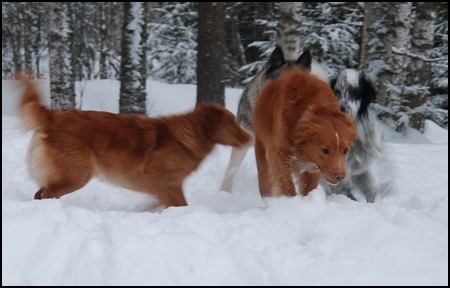 Emil i ledelsen med de andre i hælene
Emil in front and the others aren`t far behind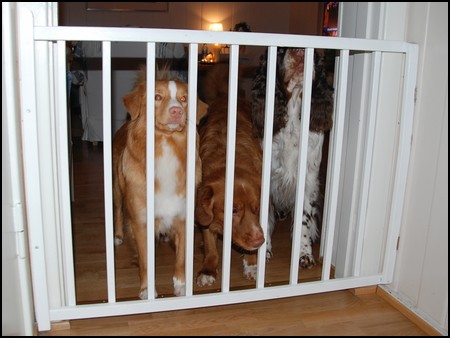 Innestengt for å dø!!!
Locked inside for life!!!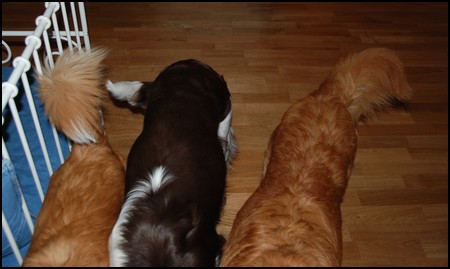 Tre glade haler!
Three happy tails!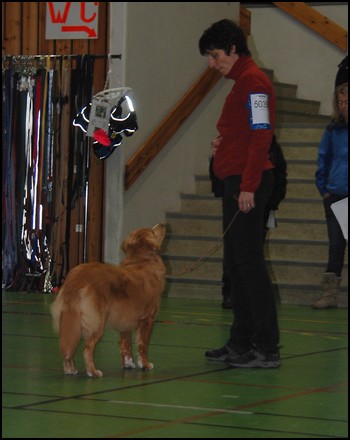 Søndag og Krypto (Fanello Kryptonite av Heliomar) shower i ringen
Sunday and it`s Krypto`s turn in the showring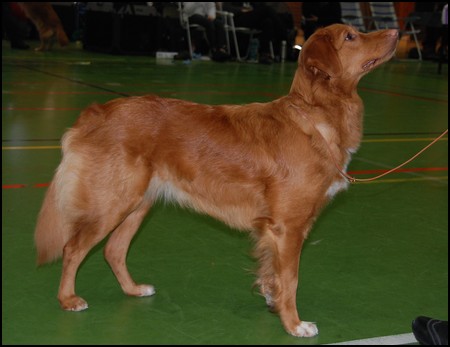 Fagre Jing (Redadict Racing Rascal)
Smashing Jing (Redadict Racing Rascal)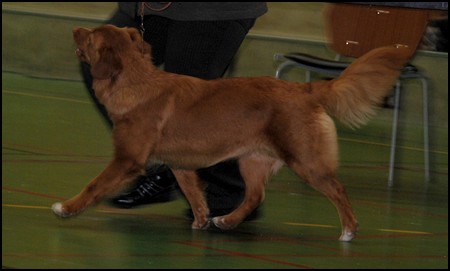 Kaisa (Shaggy Toller's Keehnu Dancing Zeta)


Jentene i unghundklassen
The girls of the youth class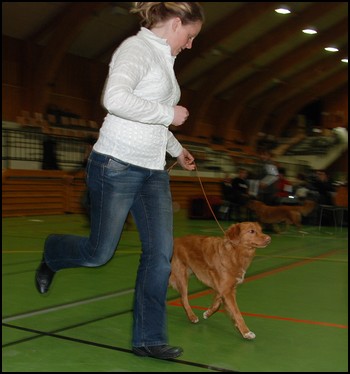 Johanna & Jing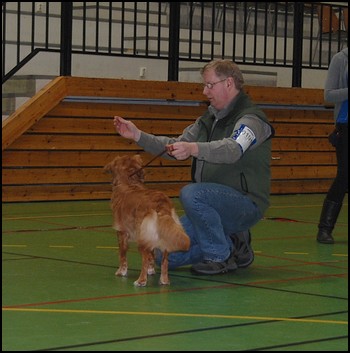 Geir & Ricci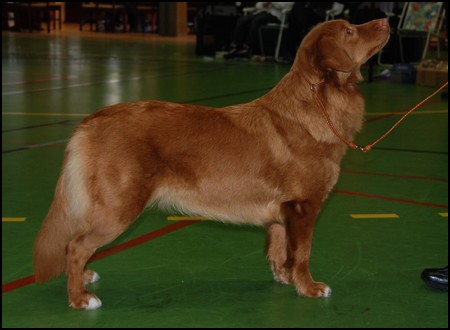 Vinneren av tispecertet, Kaisa!
The winner of the female CAC, Kaisa!

© Stene