Jaktkurs august ~ album 1/Huntingcourse August 2009 ~ album 1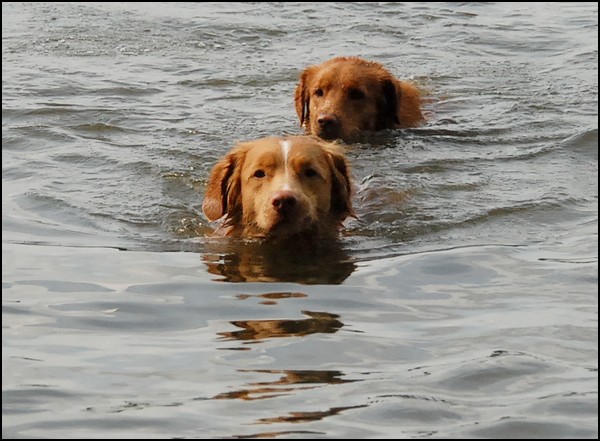 På campingen i Enköping er Jing ute og jager gutta - først Crille...
At the camping in Enköping Jing is out chasing guys - first Crille...

...før hun kysser Emil i øret!
...before she kisses Emils ear!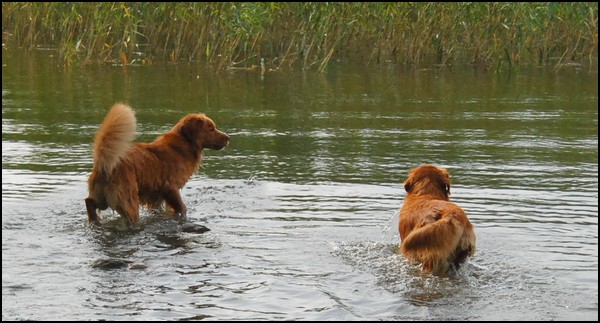 Emil og Jing hygger seg i vannet
Emil and Jing enjoying a splash in the water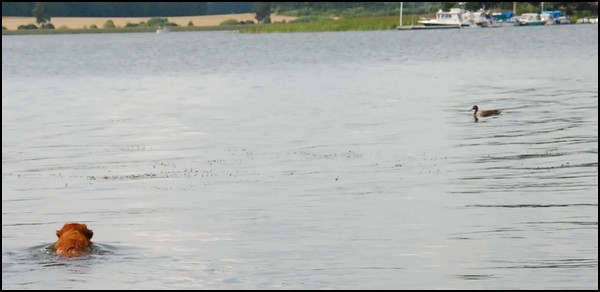 Aha! Jing har fått øye på en sprell levende and
Aha! Jing has spotted a live duck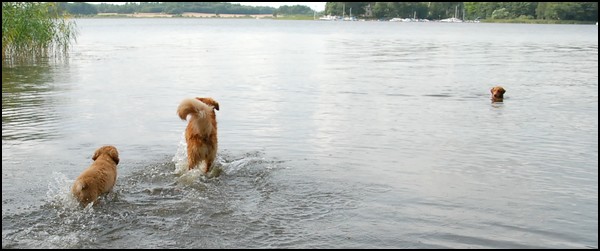 Lynx er ikke dårligere enn at hun slenger seg med i det våte element
Lynx also feels for getting her paws wet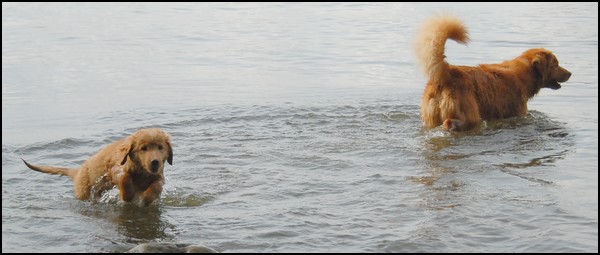 Nuvel, her ble det plutselig vel vått!
Well, suddenly it was very wet here!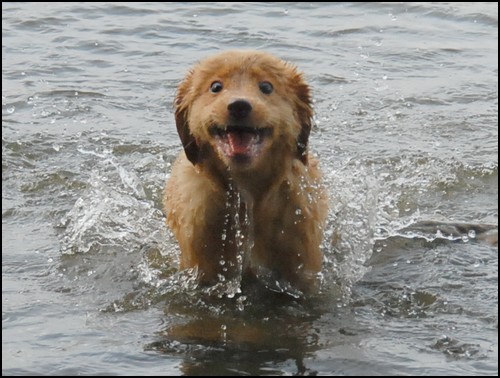 Ingen kommentar...!
No comment...!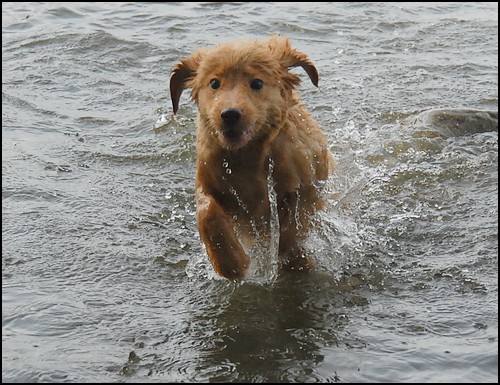 Prinsessa!
My princess!

Jing & Emil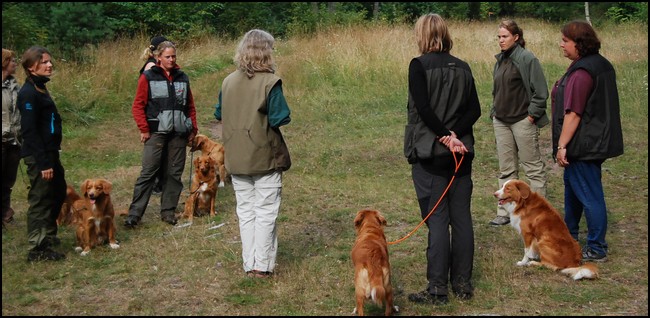 Jaktkurset er i gang og det er en konsentrert forsamling som lytter oppmerksomt
The huntingcourse is set and everyone`s focused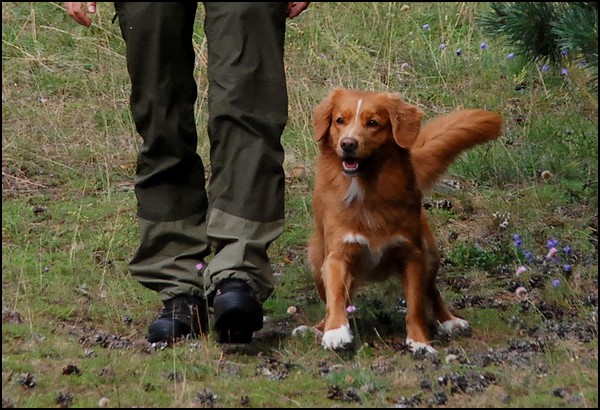 Ivrige Iversen er klar for hva som helst
Mr. Eagerness is ready for whatever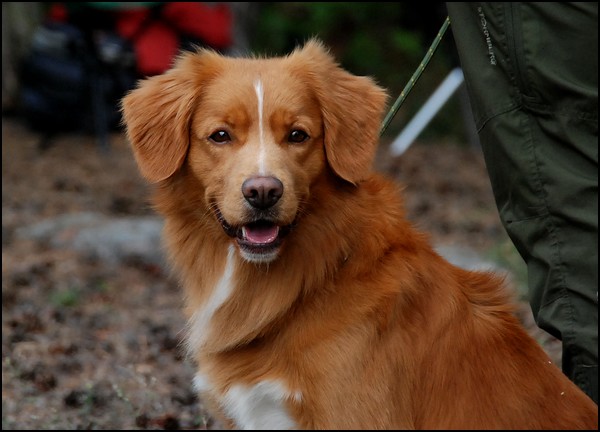 Farsan bak kameraet, jo! Hei, hei!
What do you know! Dad is behind the camera!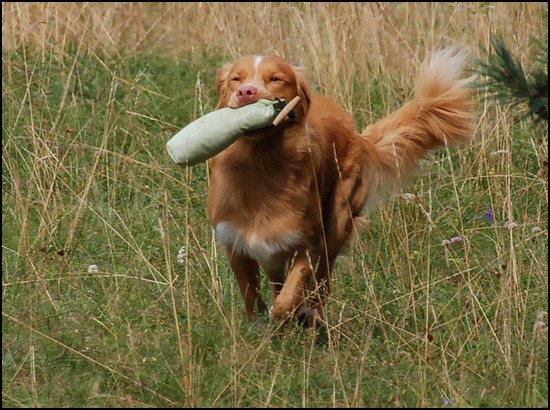 Crille på vei inn med en markering
Crille on his way with a dummy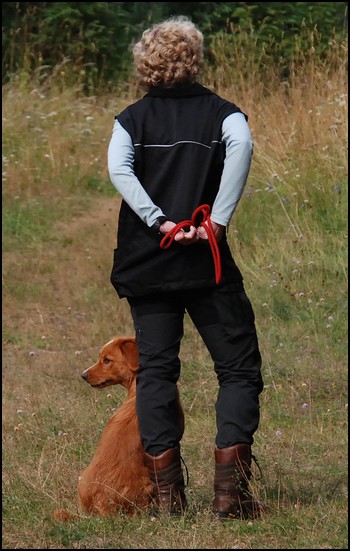 Åh! SE det innbydnde vannet da! Rasa var ikke den eneste som måtte snu seg for å se på hva Anita gjorde i båten
Wow! LOOK at the delightful water! Rasa wasn`t the only one beeing drawn to the water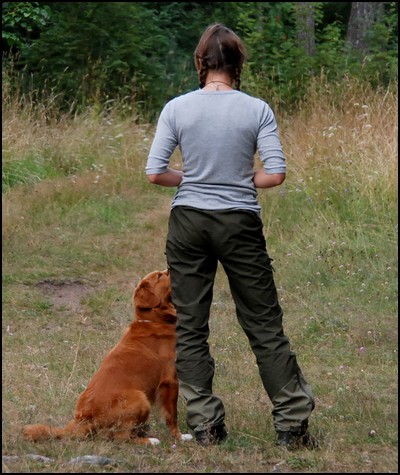 Kontakt, takk
Contact, please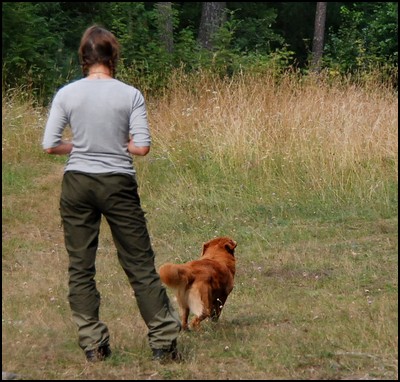 Værsågod!
Go!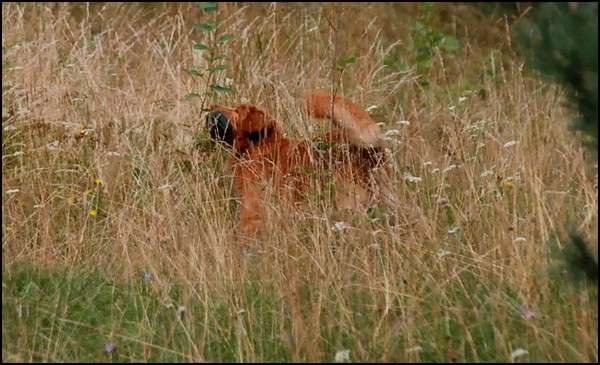 Fant den!
Found it!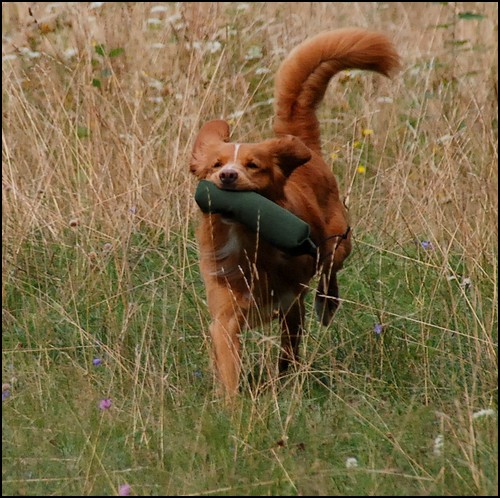 Emil på vei inn med sitt store funn
Emil on his way in with his treasure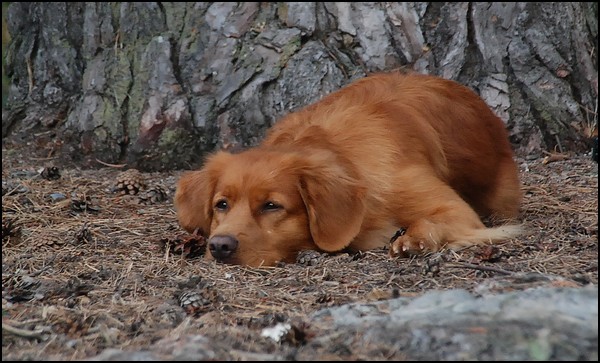 Bitti demonstrerer prototypen på sanset toller
Bitti demonstrating the prototype of a sensed toller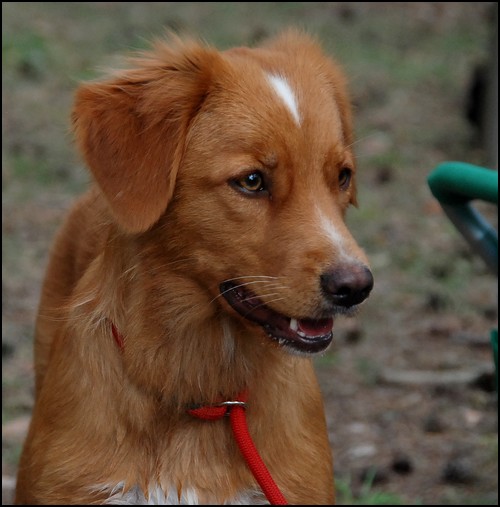 Rasa er klar for alt - alltid!
Rasa is ready for everything - always!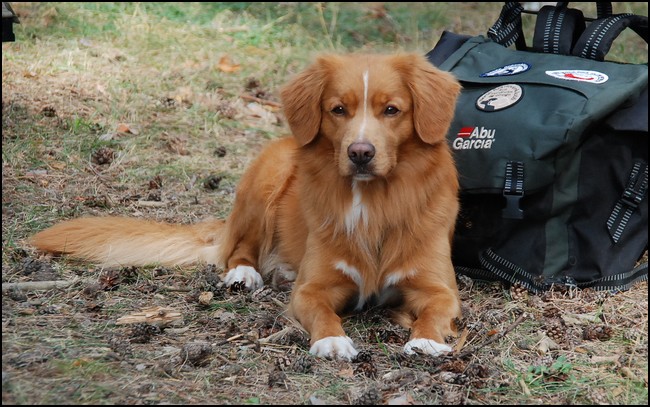 Emil slapper av i mellom slagene
Emil relaxing by himself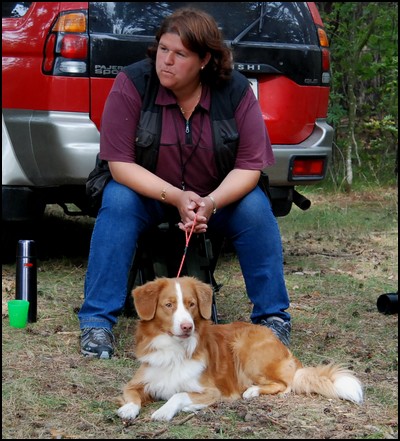 Mye god passivitetstrening for Johanna og Tico også
Some relaxing hours also for Johanna and Tico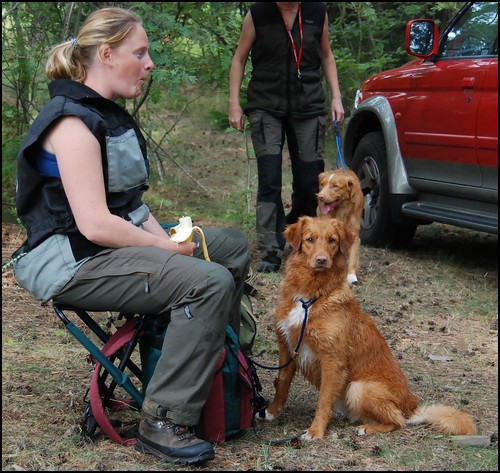 Mat må man ha! Jing synes det er mye viktigere å observere hva som skjer på vannet
You always need food! Jing feels much stronger for observing the water area

© Stene