Emil & Mauser January 2009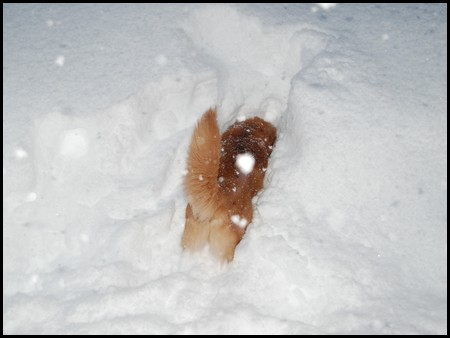 Lavinetrening
Rescuedogtraining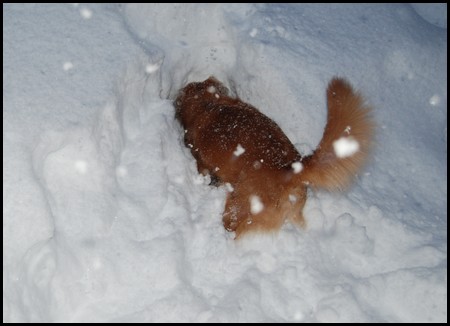 Hei, jeg har funnet noen!
Hey, I have found someone!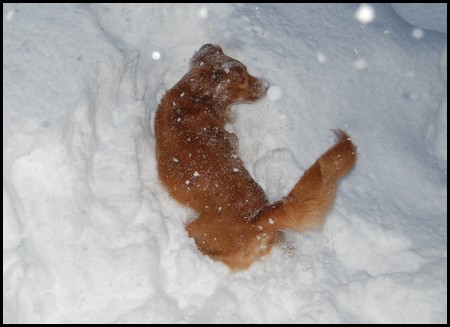 Fort, fort! Skynd dere hit!
Quick, over here!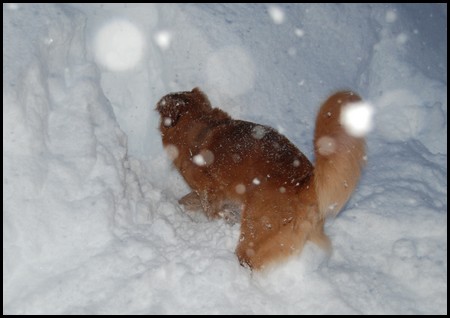 Treginger! Jeg får bare grave videre så lenge
Aren`t they coming? I better keep on digging then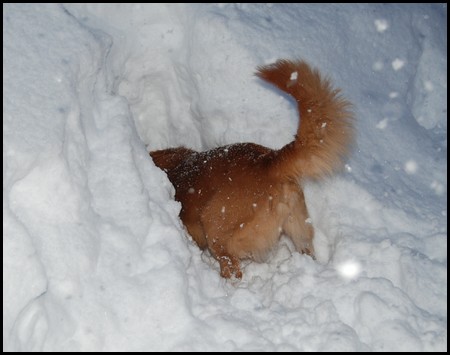 Hei på deg! Ligger du her inne med favorittleken min? Jippi!
Hello there! So here you are laying beneath the snow with my favourite toy! Yippi!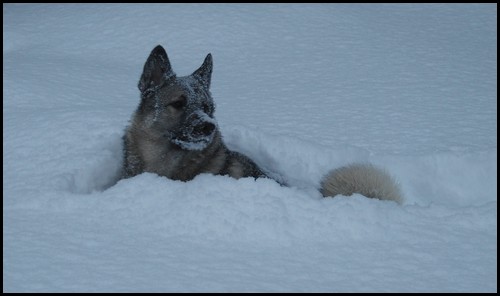 Mauser stortrives i den dype snøen
Mauser are really enjoying himself playing in all the snow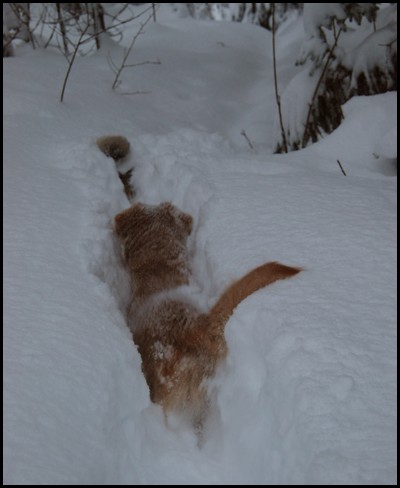 Mauser fungerer fint som snøplog!
Mauser does a really good work as snow-plough!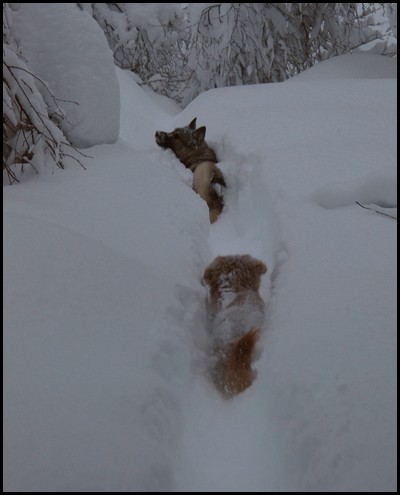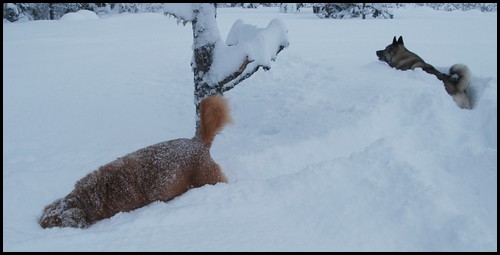 Demo av elgjakt til høyre og musejakt til venstre
Elkhunt to the right and mousehunt to the left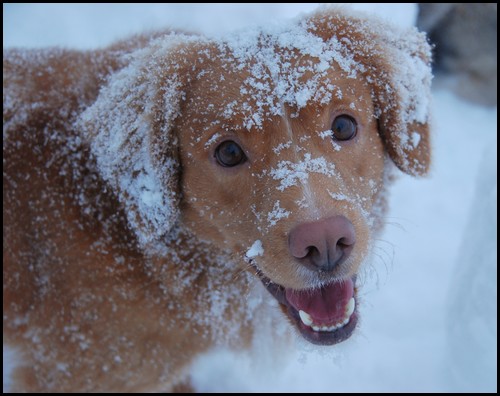 Lykken stråler!
This is how happiness looks in a dogs face!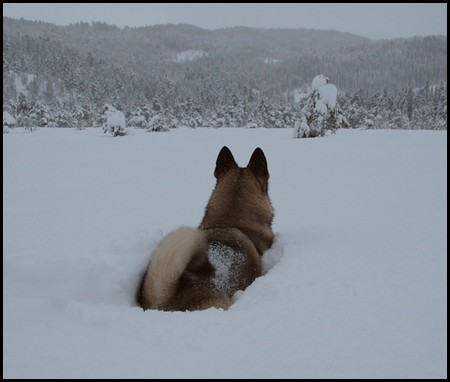 Jeg skulle gjerne ha vært oppå toppen der, men i all denne snøen...
I`d love to be on that summit, but considering all this snow...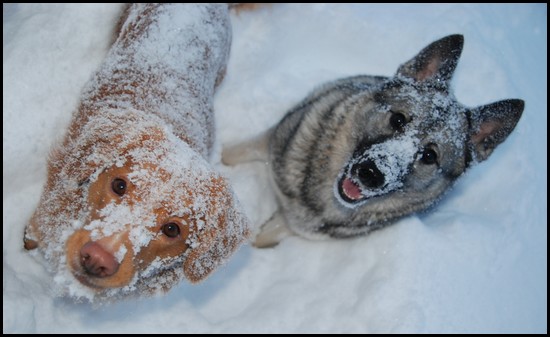 Mine to snøploger
My two snow-ploughs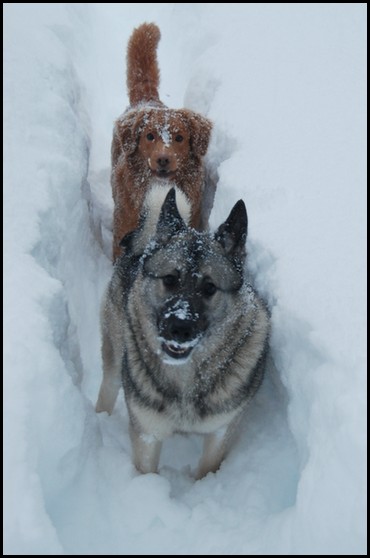 © Stene