La det snø, la det snø...!/Let it snow, let it snow...!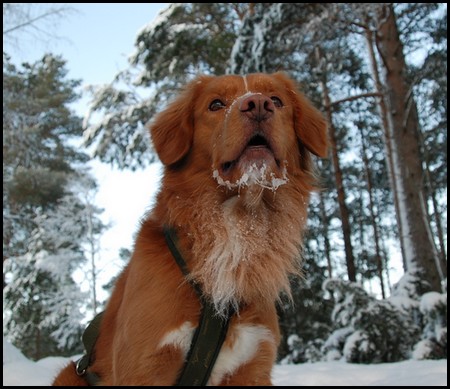 Småkalt på kjakan, Emil?
Chilly chins, Emil?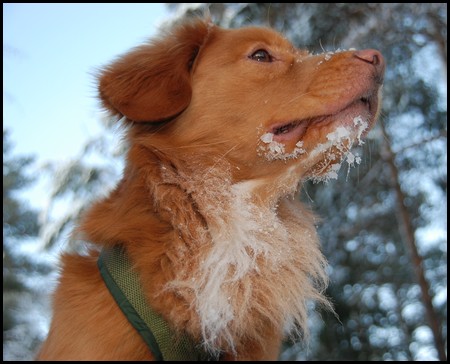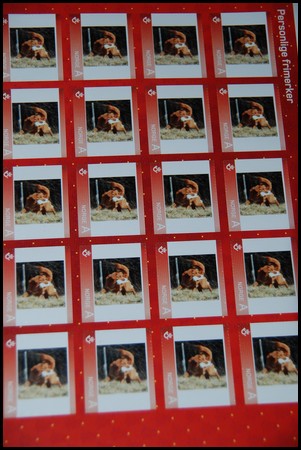 Den fantastiske gaven fra Lisbeth: frimerker med Emil påtrykt!
OM jeg skal sende post på gammelmåten!?
The fantastic gift from Lisbeth: stamps with Emil pressed on them!
I`ll now go back to sending letters the old fashion way - by post!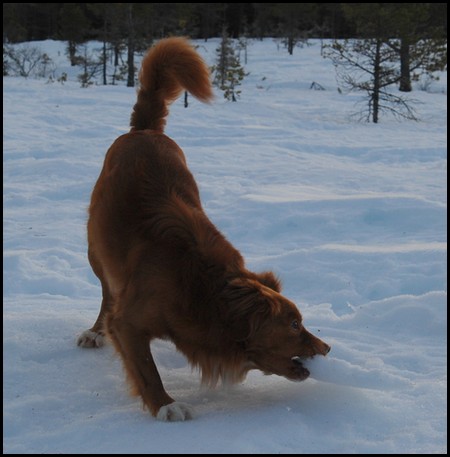 Savnet etter noe å apportere ser ut til å være stort
Someone missing something to retrieve perhaps?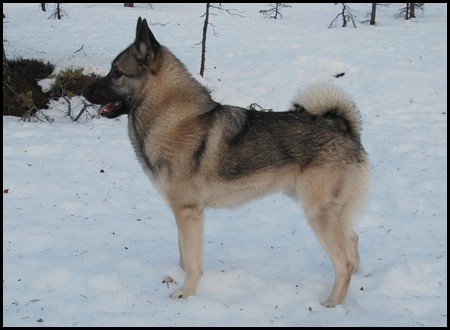 Mauser i stram "giv akt"!
Mauser in his tight posure!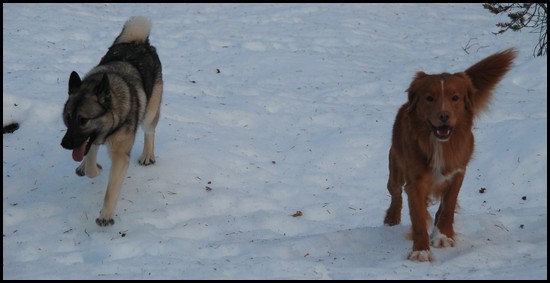 Endelig - et bilde hvor Mauser ikke henger i Emils øre!
Finally - a picture where Mauser isn`t hanging by Emil`s ear!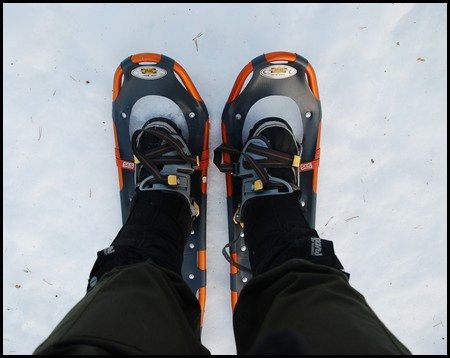 Dagens fremkomstmiddel: truger
The conveyance of the day: snow-shoes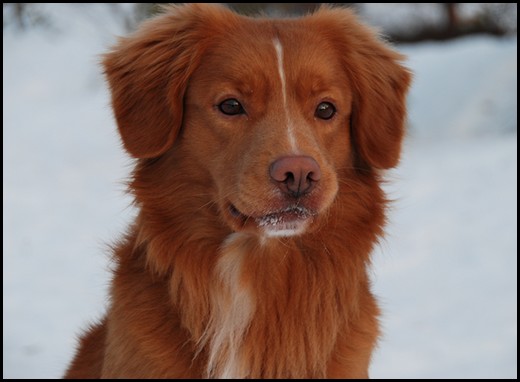 © Stene