Valpevisitt Sverige juni 2009 album 2/Puppyvisiting in Sweden June 2009 album 2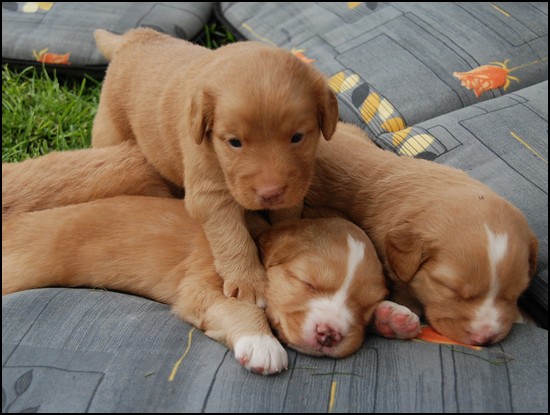 Sover dere?
Are you asleep?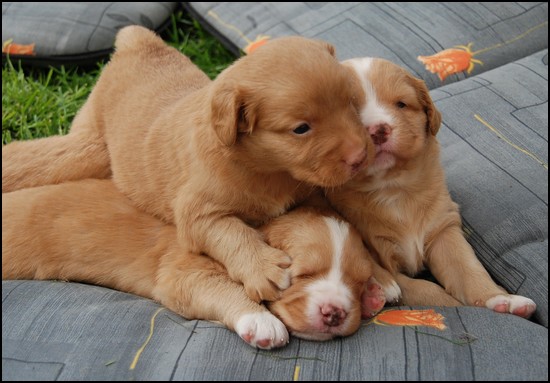 Skal jeg holde deg for ørene kanskje?
Shall I cover your ears perhaps?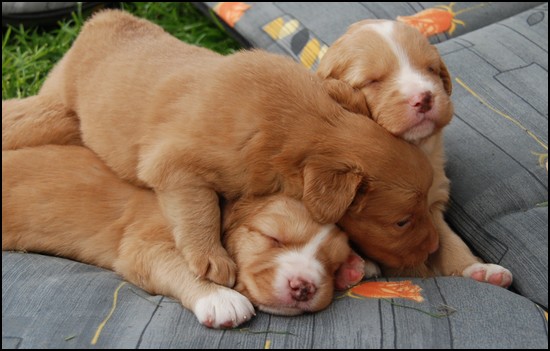 Næh! Hva har du for noe spennende under her da?
What exciting things are you hiding beneath your paw?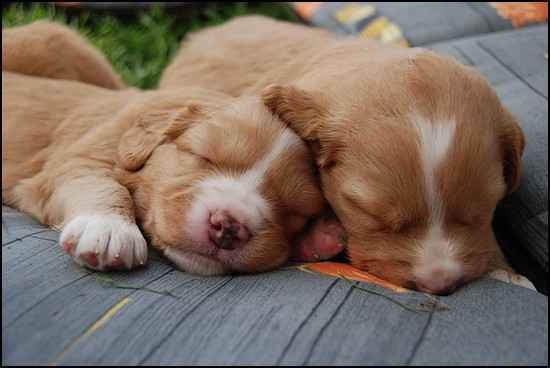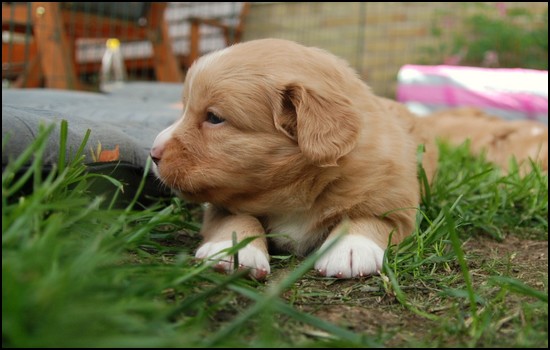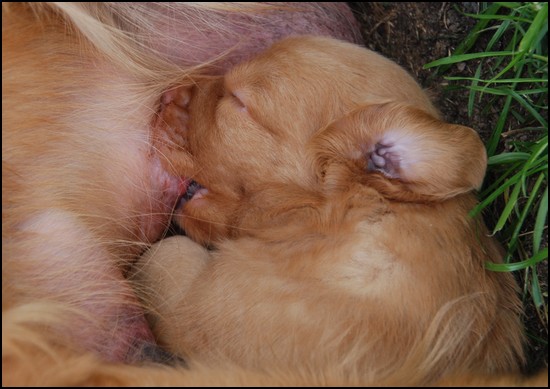 Slurp!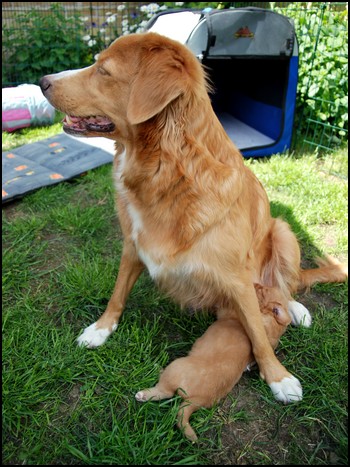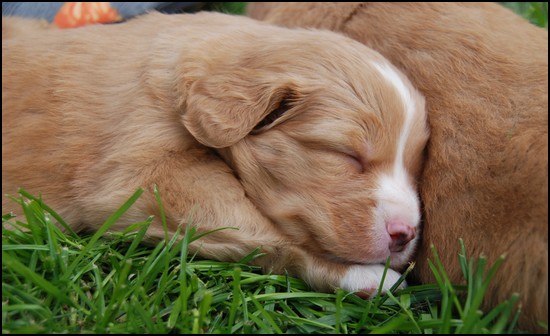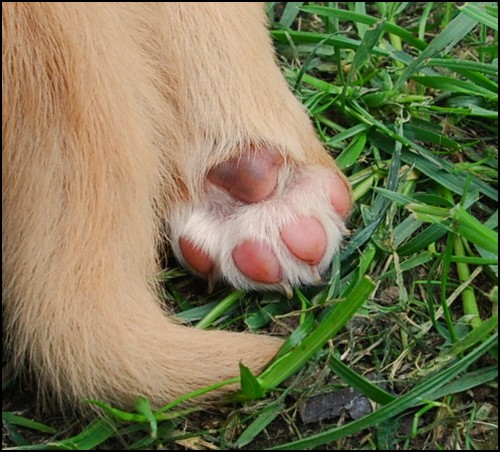 Akk, så liten labb
What a small paw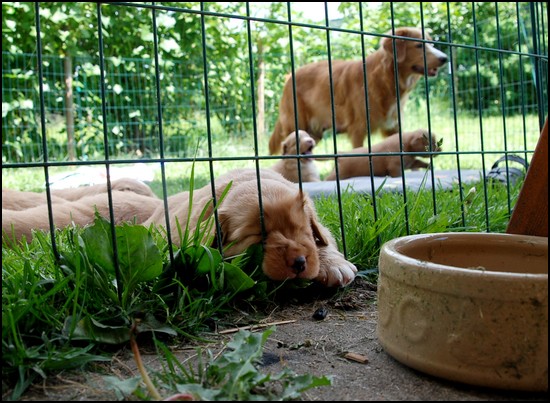 Lillegutt har sovnet i et forsøk på å nå matskåla..
The little boy has fallen asleep while trying to reach the food..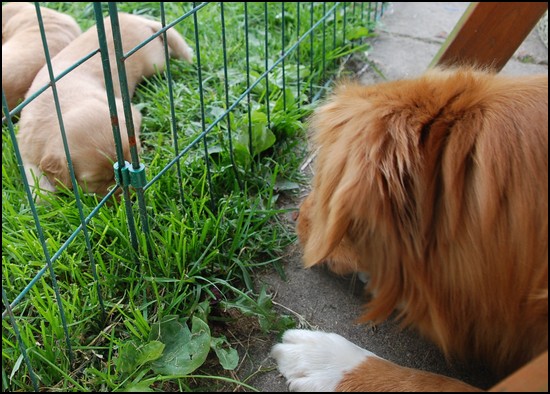 Hei, tjukken! Pappa her. Så rart du lukter...
Hey, fatso! Daddy here. How funny you smell...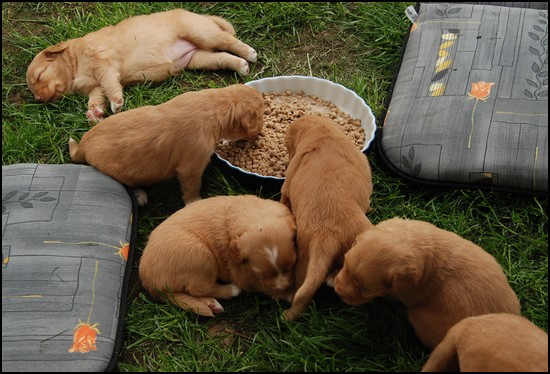 Jaja, noen orker i allefall å få i seg litt mat
Well, at least a couple tend to eat some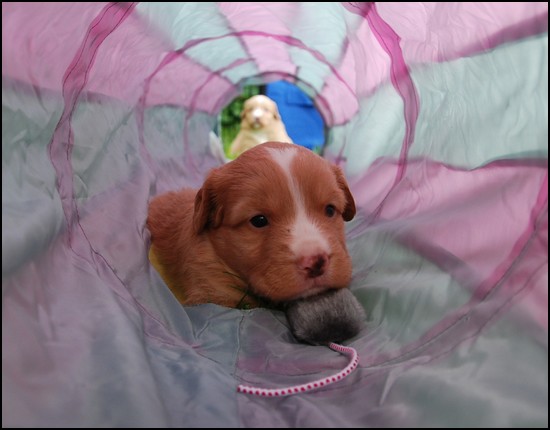 Titt-tei! Er dette en kommende agilitystjerne?
Could this be a coming agility-star?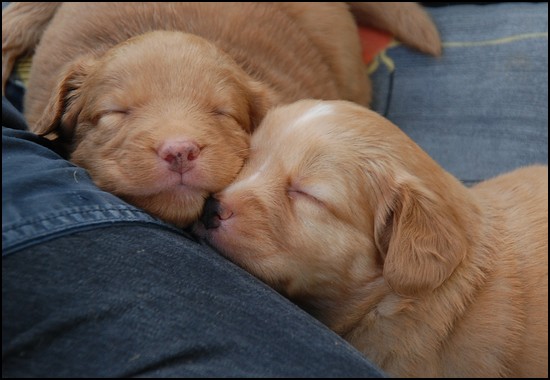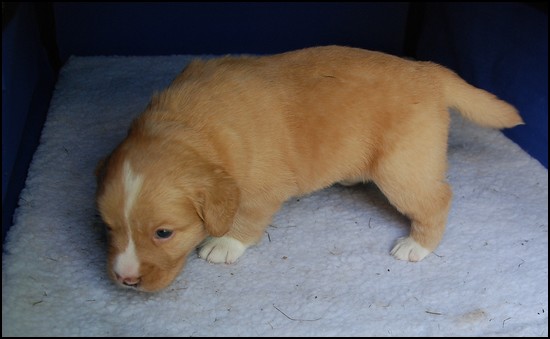 Utforsking av tøyburet
Checking out the cage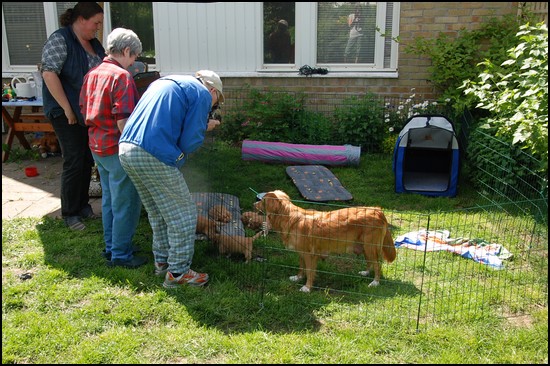 Naboene kom ilende til i Annas hage for å hilse på de små vidundrene
Anna`s neighbours came to have a look at the little ones

© Stene