16.-17. mai 2010/The National Day 17th of May 2010
Natt til 17. mai tilbragte vi i skogen ved Stordamvatnet.
The night from 16th to 17th of May we spent in the woods at Stordamvatnet.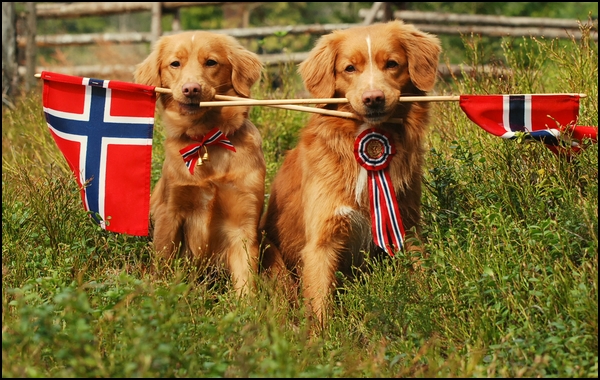 Hipp hipp HURRA!!!
Hipp hipp HURRAH!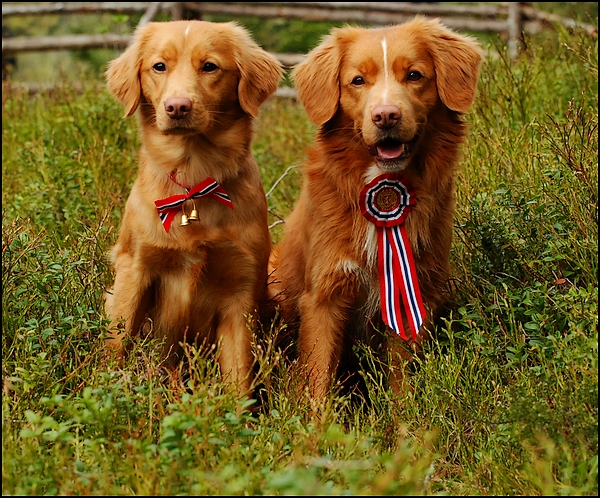 Lynx & Emil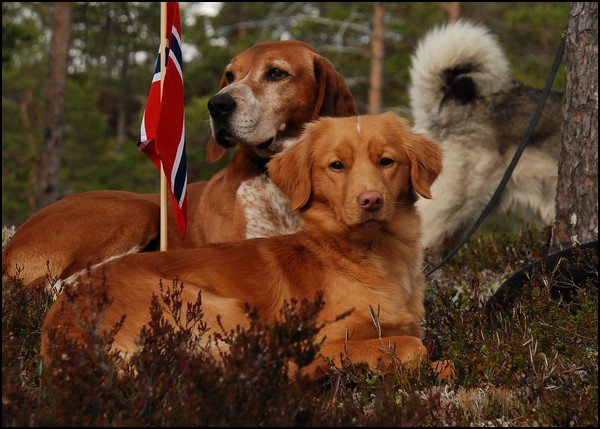 Lynx & Skott har inntatt plassen ved flagget
Lynx & Skott have already taken place by the flag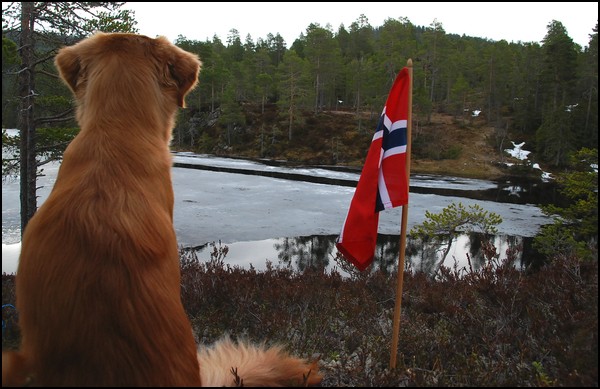 Lynx sitter og speider - i ettertanke? Eller etter en and?
Lynx meditating? Or looking for a duck?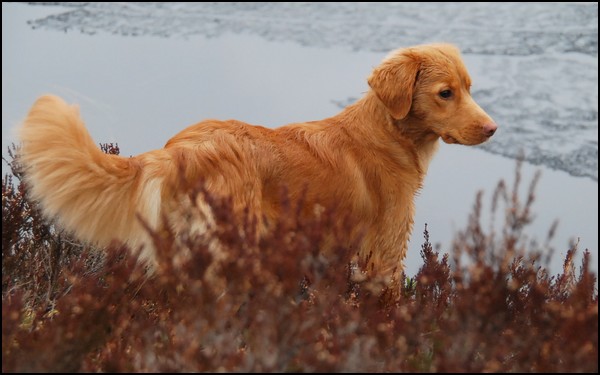 Vår lille jente
Our sweetheart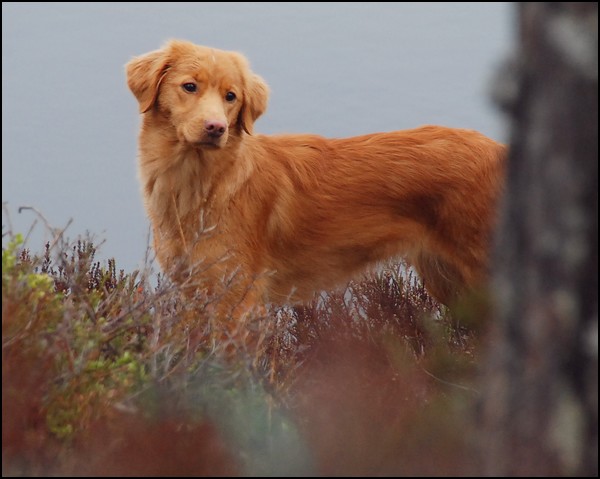 Lynx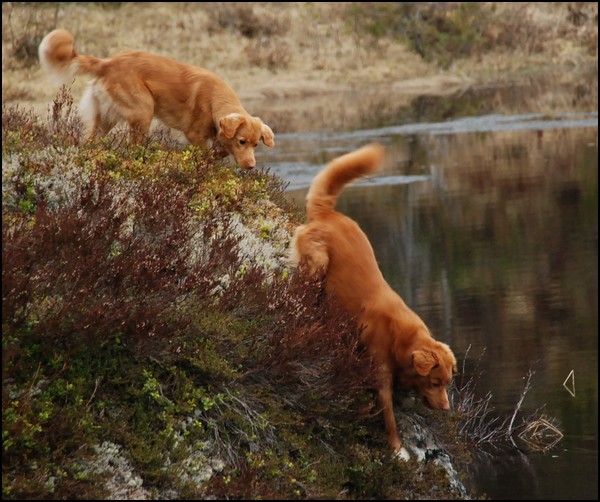 "Hei, hvor skal du?"
"Hey, where are you heading?"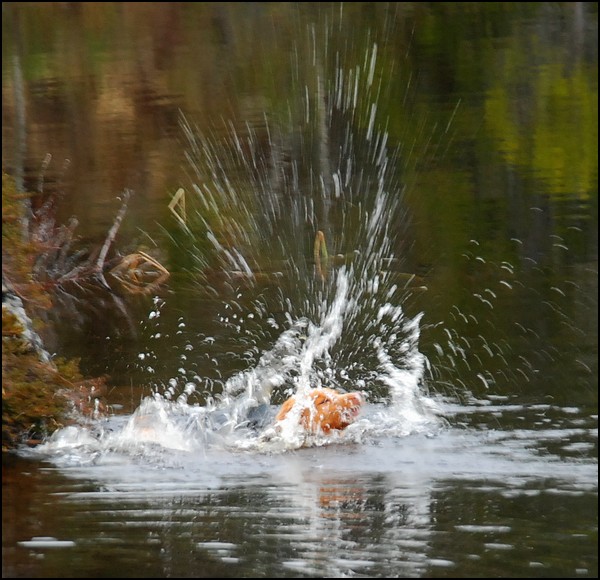 Emil bryr seg fint lite om at isen bare såvidt har forlatt vannet....
Emil does not seem to care about the temperature...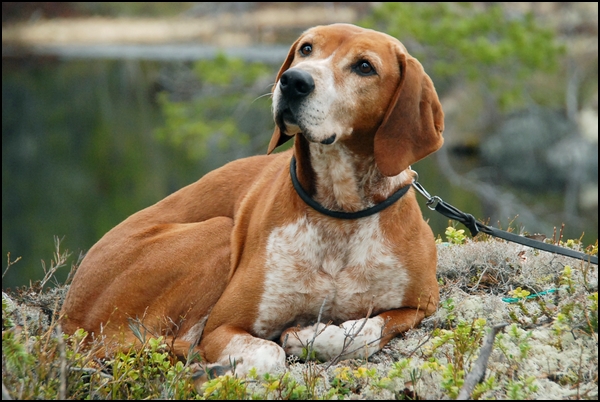 Skott venter i spenning på frokost
Skott waiting for breakfats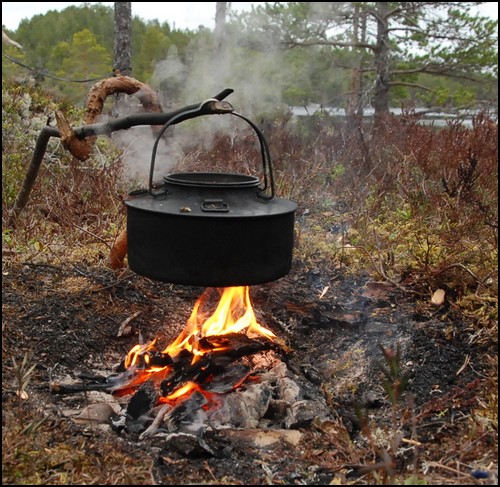 JEG venter på kaffe..! :)
I, on the other hand, am waiting for coffee..! :)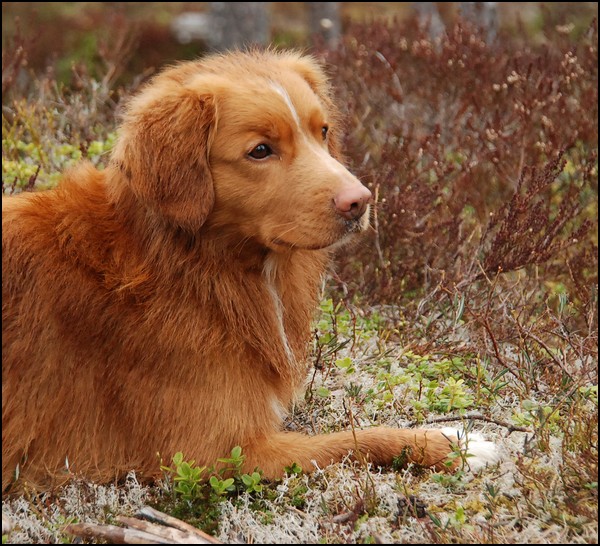 Det blir et og annet bilde av denne også - Emil...
Some pictures of this one as well - Emil...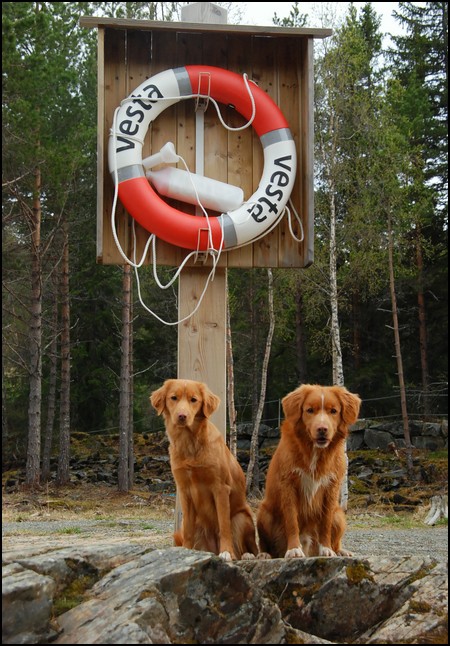 Badevaktene på Storvatnet;)
The lifeguards ;)

© Stene