Tollarspecialen 2009 album 1/Tollerspeciality 2009 album 1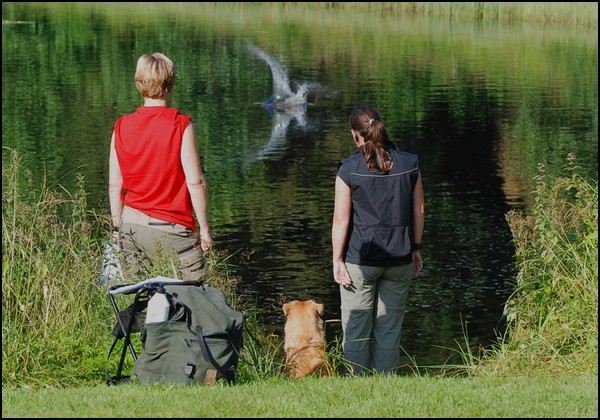 Salsa venter på vannmarkering
Salsa waits for the watermarking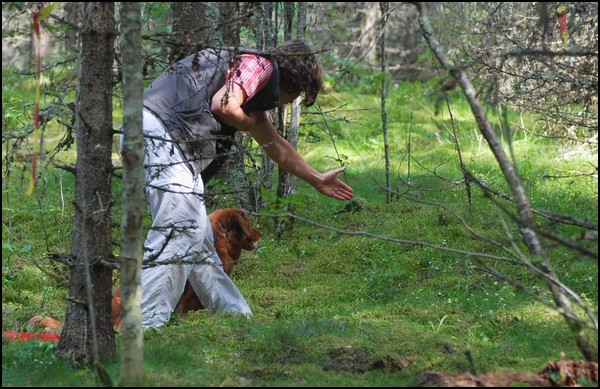 Astrid og Ginny på post 1
Astrid and Ginny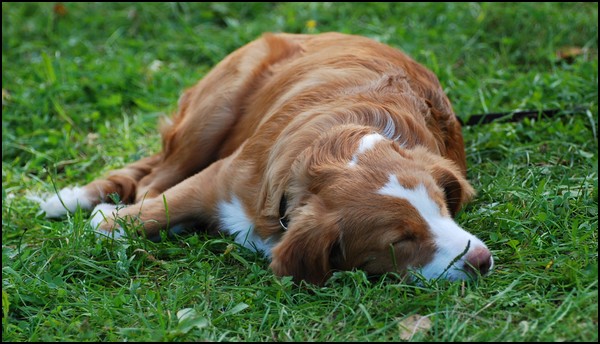 Et par småtasser syntes dagen var lang og slitsom...
A couple of toddlers were of the opinion this day was a really long and tiring one...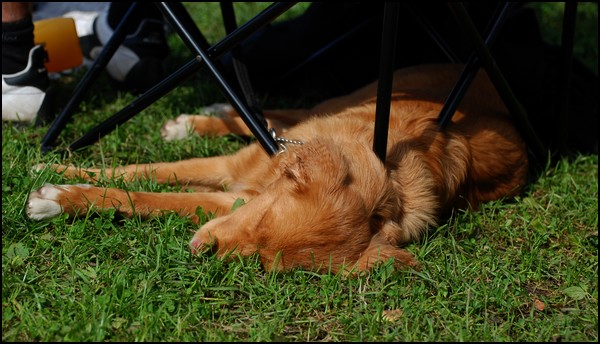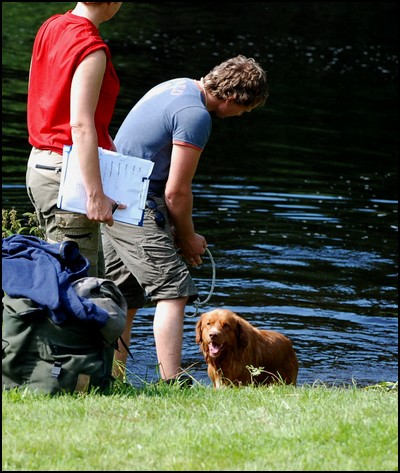 Flere ønsket nok å gjøre om Mikkel og stjele seg til et ekstra bad i dammen!
More dogs probably wanted to do as Mikkel and have an extra dip in the water after the task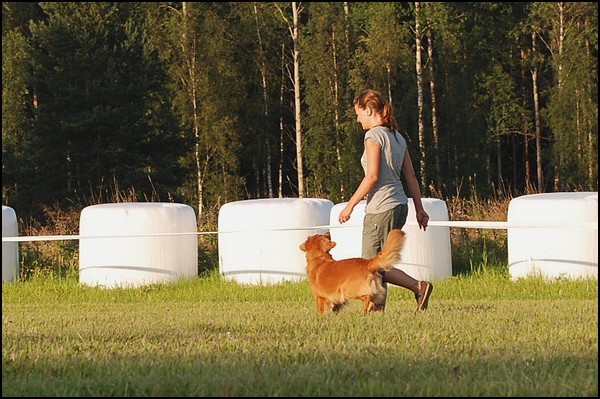 Ut på ettermiddagen entret jeg og Emil lydighetsringen etter å ha ventet på en ekvipasje i eliten i evigheter
In the afternoon me and Emil entered the obediencering after beeing waiting for some contestants for a long time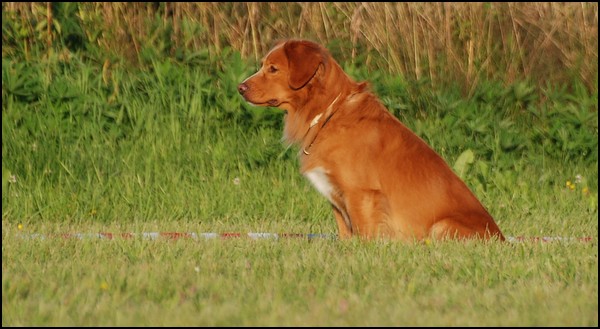 Selv om vi ikke fikk noen pallplassering, så hadde vi i allefall dagens beste innkalling med stå - som så slik ut:
Although we didn`t win, we got the best points on one task - looking like this: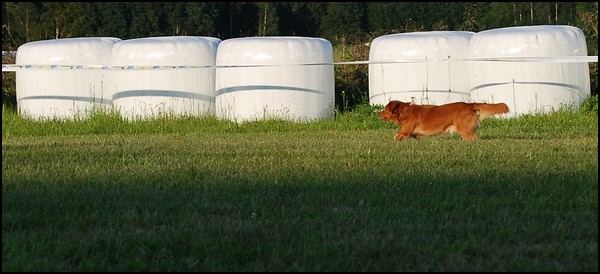 Full fart
Nice speed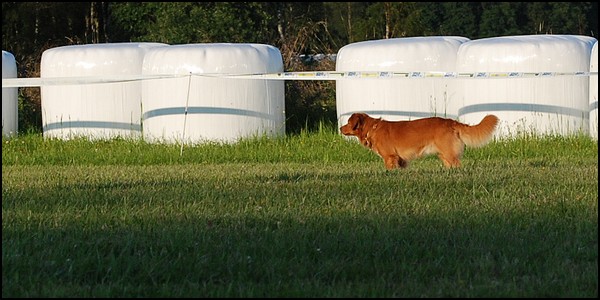 Hurtig stopp
Intense stop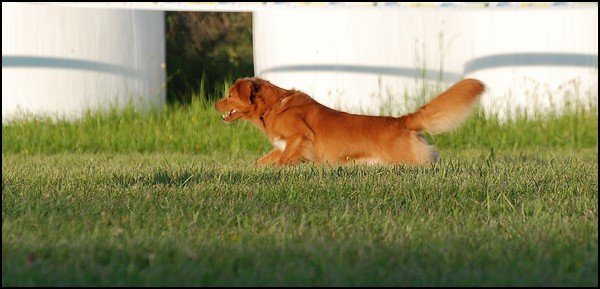 Og topp fart inn igjen
And full speed home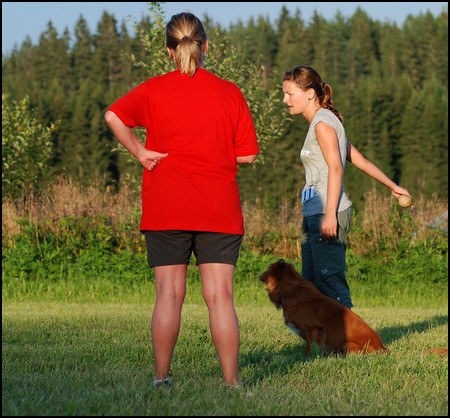 Apportering
Retrieving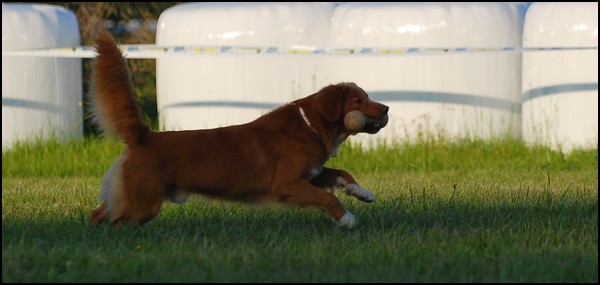 Fine 10 poeng der
Nice 10 points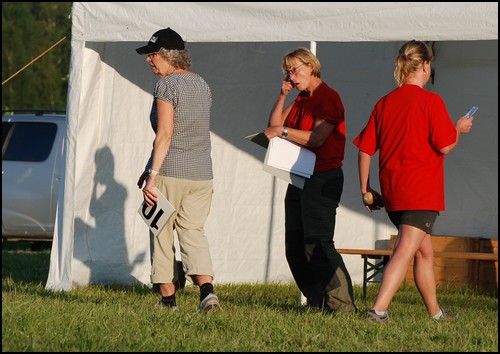 Skriveren tørker tårene av medlidenhet - eller er det beundring? Eller kanskje bare sola..!
The writer dries away her tears of pity - or was it admiration? Or just the sunlight..?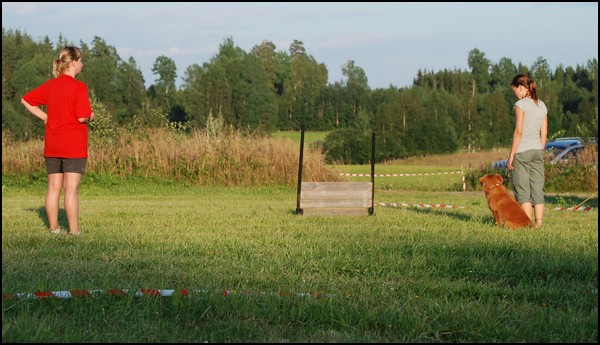 Nåja, klar for hopp over hinder med sitt
Ready for the jump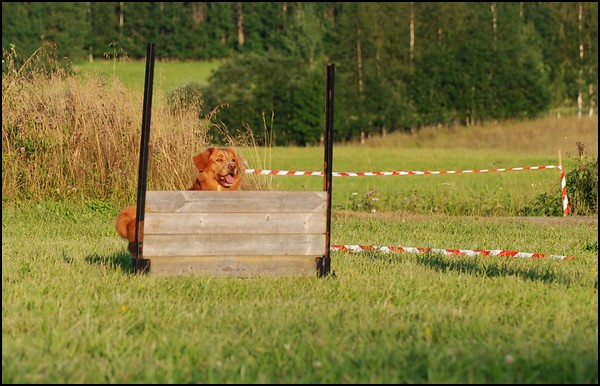 Fin sitt på andre siden
Perfect sit on the other side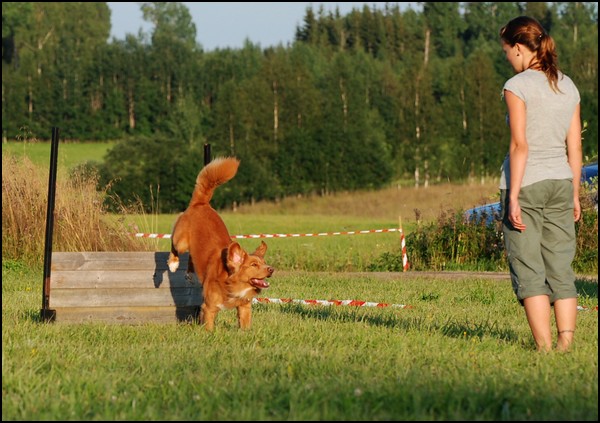 Tjolahopp-tjolahei!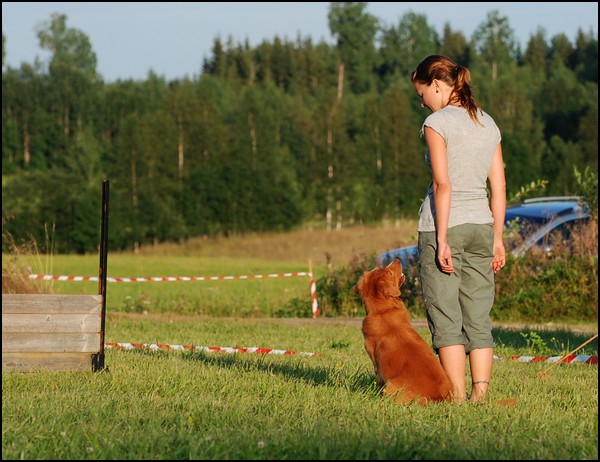 Faktisk nok en 10`er
Anothher 10 points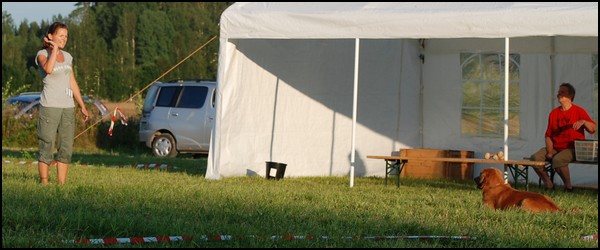 Avstandskommandering - alltid like spennende siden det er siste moment og hundene kan være slitne og ukonsentrerte
Command from a distance was also quite nicely done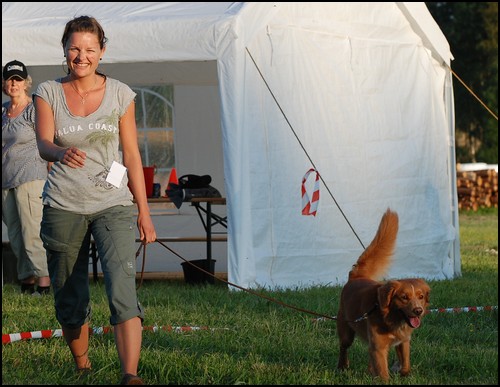 Fornøyd med hunden i allefall!
At least I was satisfied with Emil!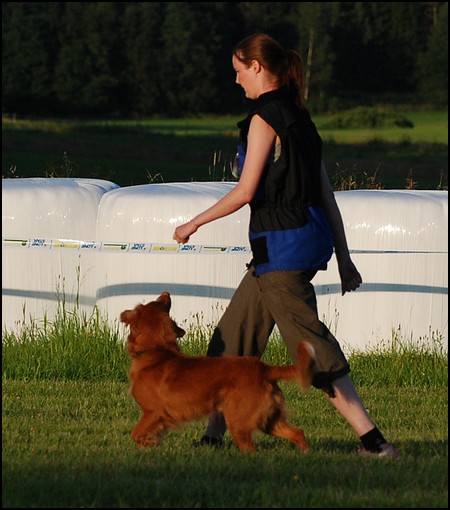 Wenche og Alfred gikk til topps i konkurransen med 162,5 poeng!
Wenche and Alfred hit the top with 162,5 points!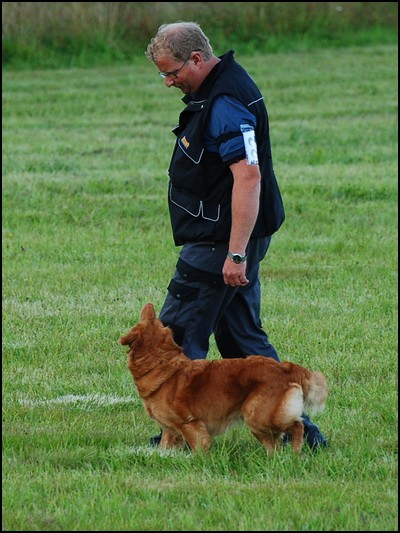 Ricci i klasse I var kun en hårsbredd fra å bli årets lydnadstollare!
Ricci in class I was only one point from the winner of this year`s obediencetoller!

© Stene