Valpebesøk i Danmark november/Visiting the puppies in Denmark November 2009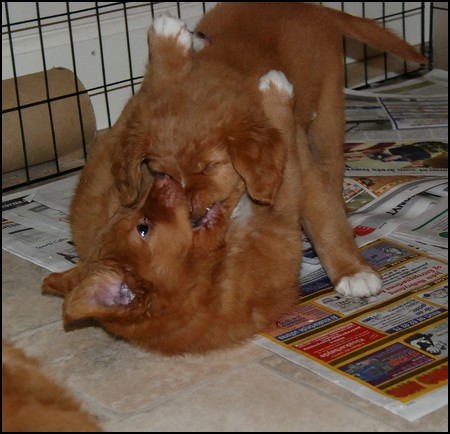 Full fart i valpebingen!
Fun and play in the puppyroom!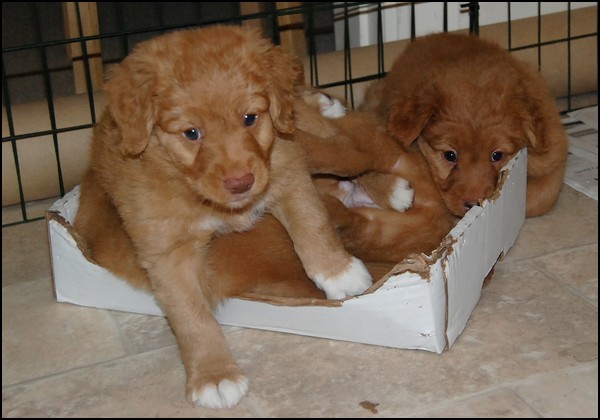 Hvor gøy kan man vel ikke ha det i en pappkasse?
How much fun can you have in a box?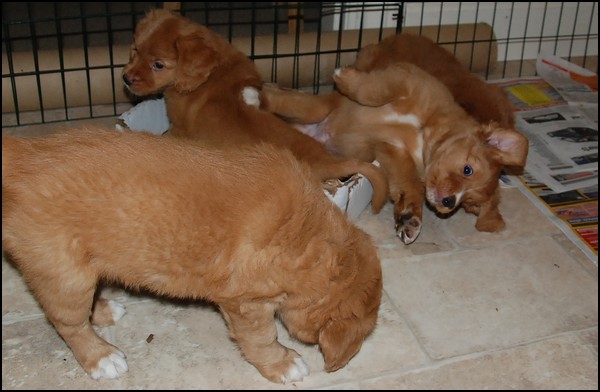 Det begynner og bli folksomt her, og valper renner over kanten...!
It`s starting to look rather crowdy here...!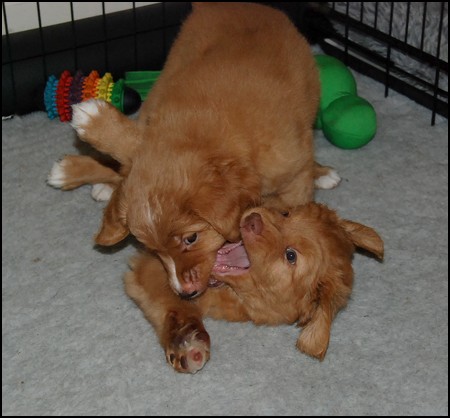 Mye sylspisse tenner i disse gummene :)
Many sharp teeth present :)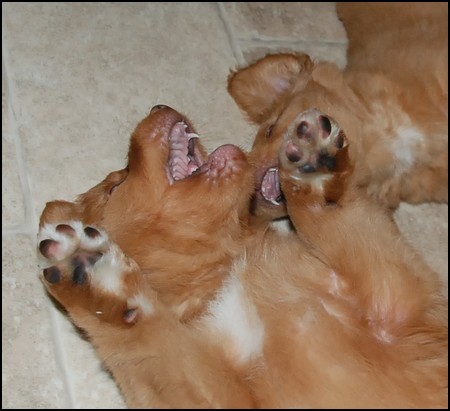 Det synges gjerne tostemt :)
Happily singing in duo :)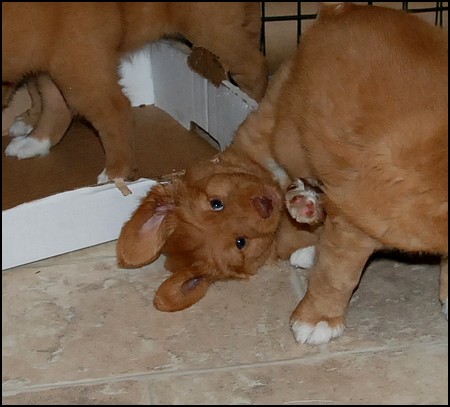 Timon har anlagt hareører :)
Timon has gotten bunnyears :)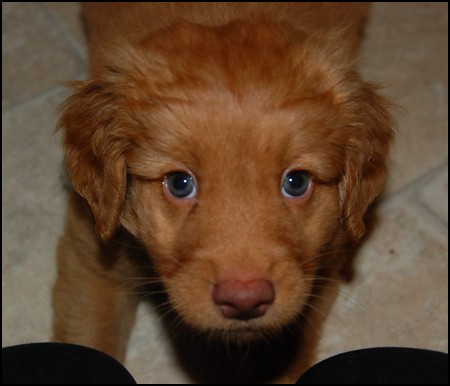 Zazu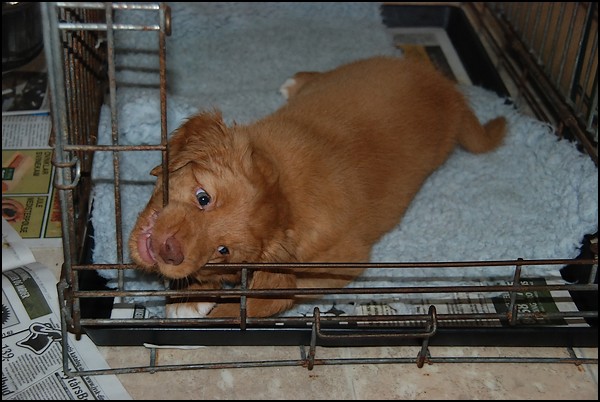 Døren er åpen Zazu...!
The door is open Zazu...!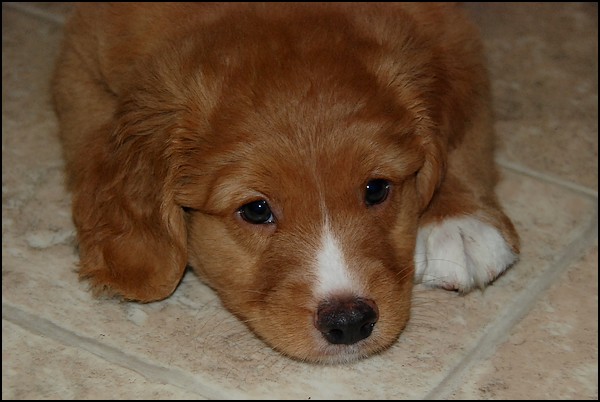 Pumba begynner å bli trøtt igjen
Pumba starting to get sleepy once more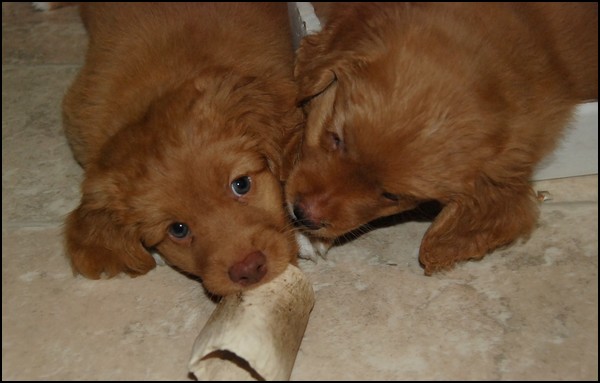 Søtnosene
Sweeties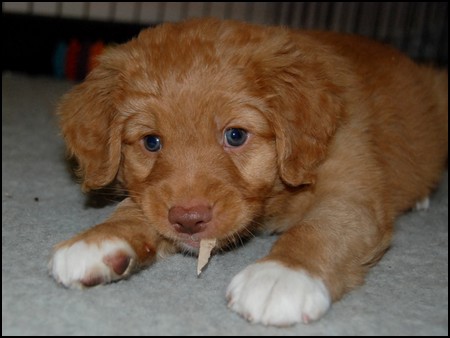 Timon

© Stene