Valpebesøk i Danmark november/Visiting the puppies in Denmark November 2009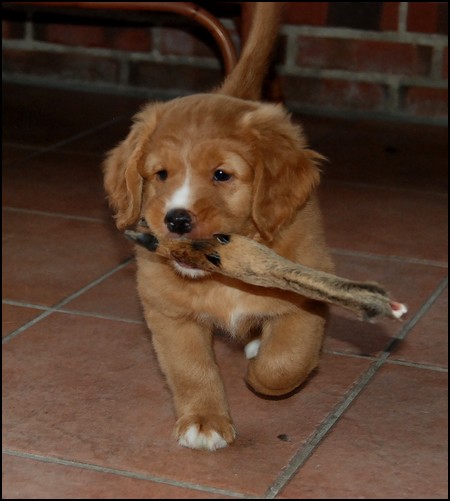 Hvilket grep!
What a grip!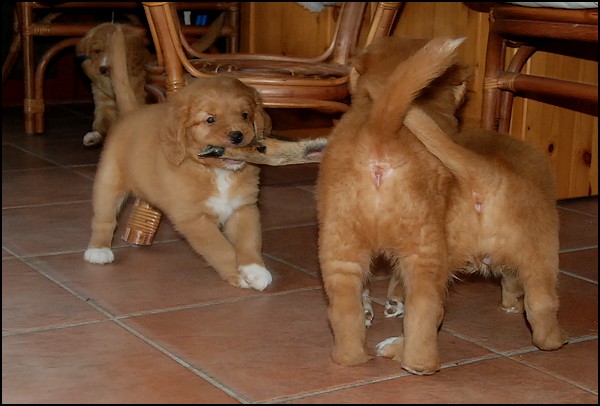 Og han er ikke den eneste
And he was not the only one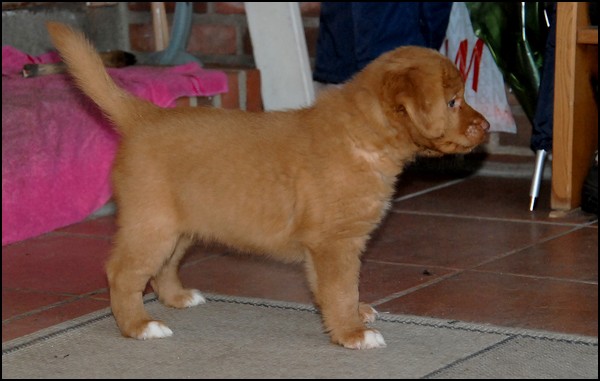 Zazu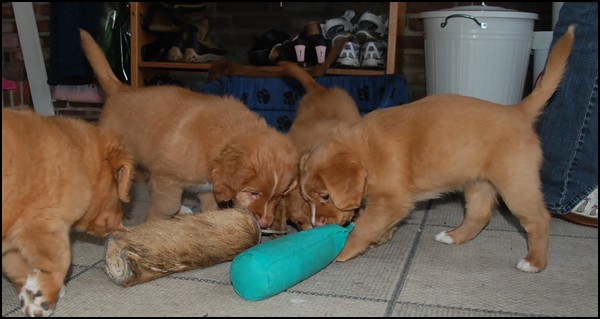 Stor interesse for dummyer
Lots if interest in the dummies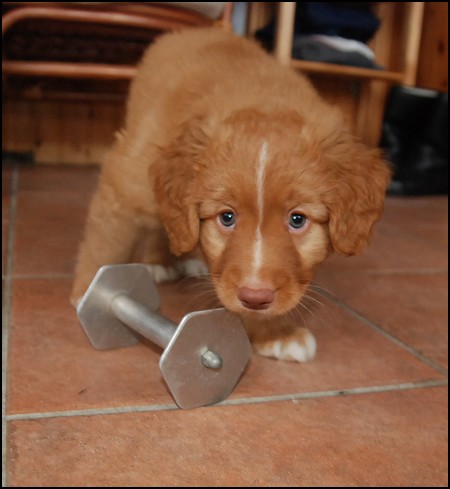 Metallapporten er kjempespennende
The metalapport is very interesting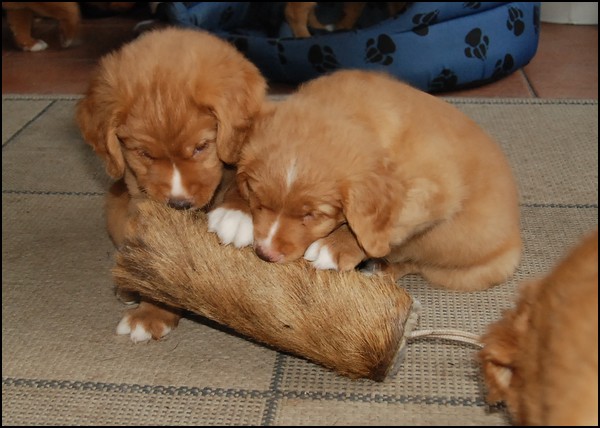 Kan den spises?
Could this be eaten?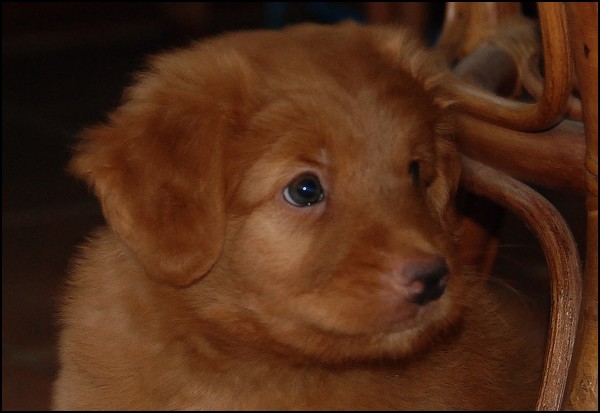 Mufasa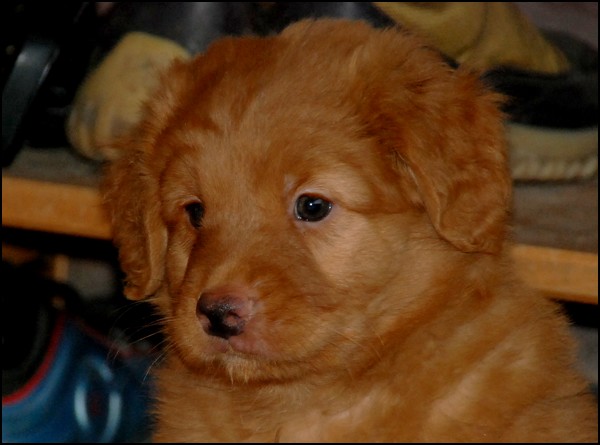 Mufasa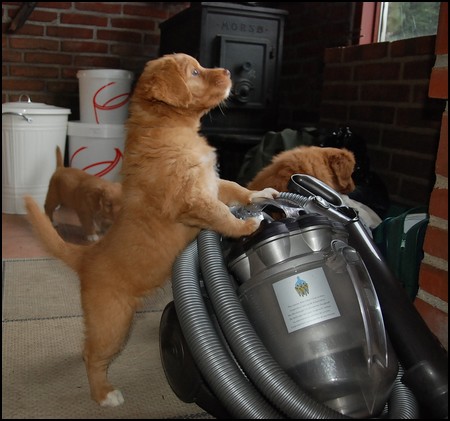 Hvis jeg bare strekker mitt litt høyere...
If I just strech a little higher...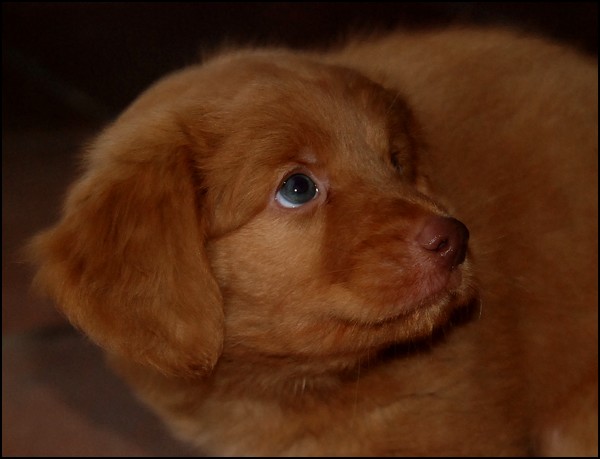 Lekkerbisken!
Sweetie!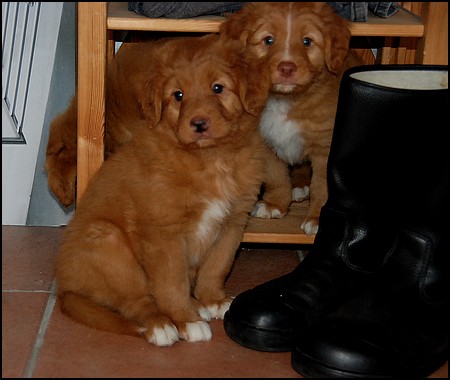 Hvor mange valper er det plass til i èn bokhylle?
How many puppies can fit into a shelf?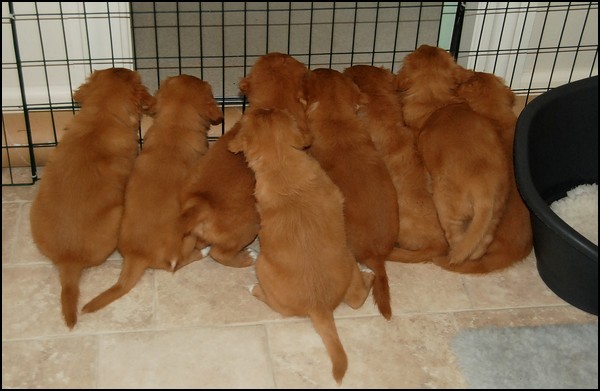 Alle åtte venter på mat
All eight waiting to be served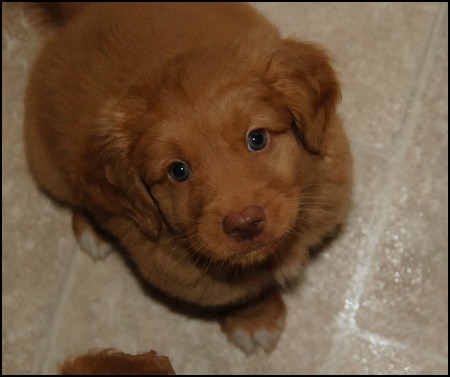 Zazu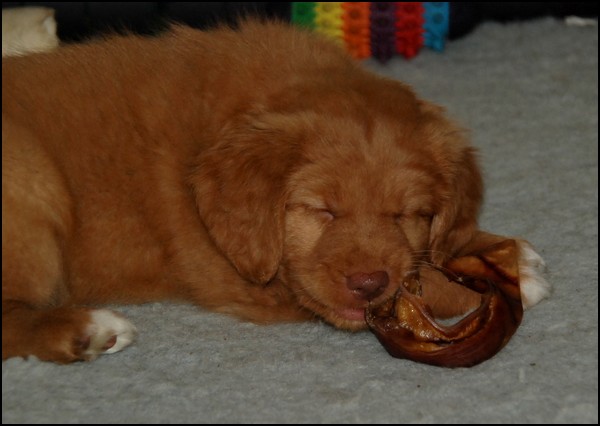 Timon har sovnet med en godis i munnen...!
Timon is sleeping with his treat in his mouth...!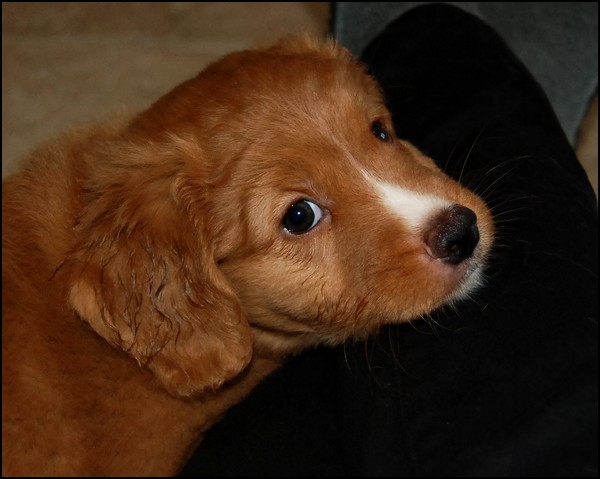 Kullets "mini-Emil" Pumba
The "mini-Emil" of the litter, Pumba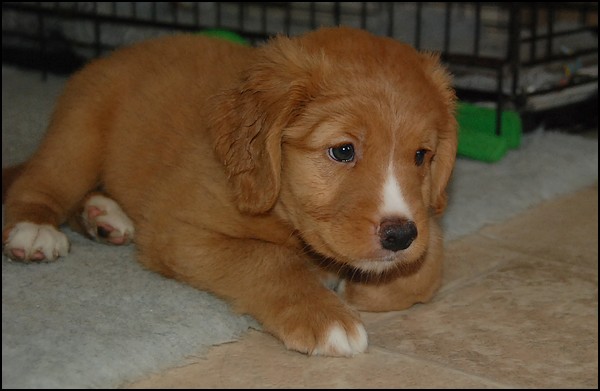 Pumba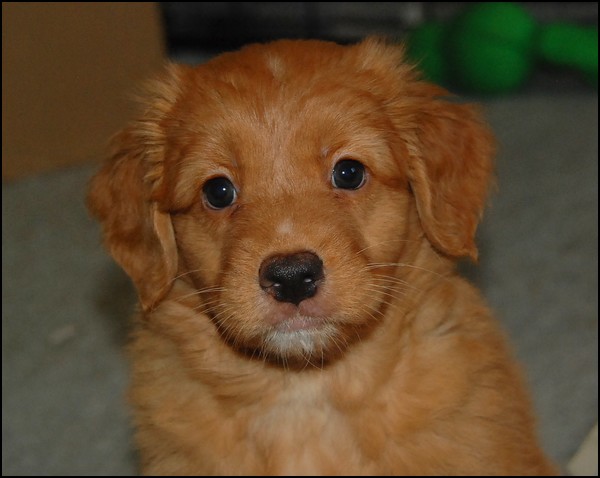 Kiara har også pappas uttrykk
Kiara also has her dad`s expression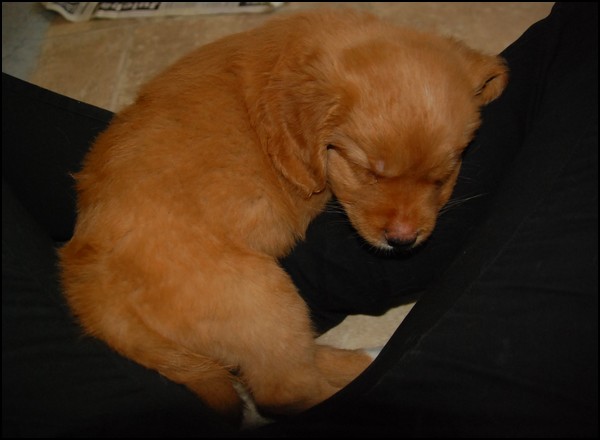 Nala har sovnet i fanget mitt *smelt*
Nala has fallen asleep in my lap *sigh*

© Stene