Tur til Danmark og Mariendal februar 2011/Trip to Denmark and Mariendals February 2011
Jaktkurs - lÝrdag/ Huntingcourse - Saturday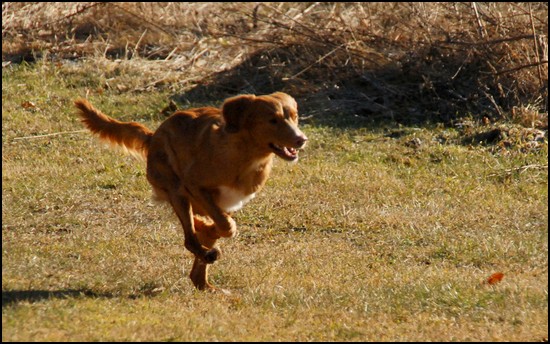 Emil`s daughter: Mariendals Red Nose Turbo Sarabi "Gaia"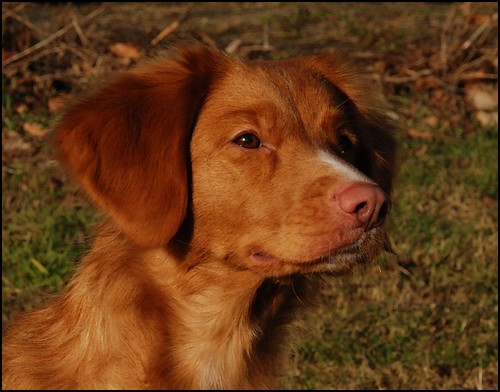 Gaia focusing at her leader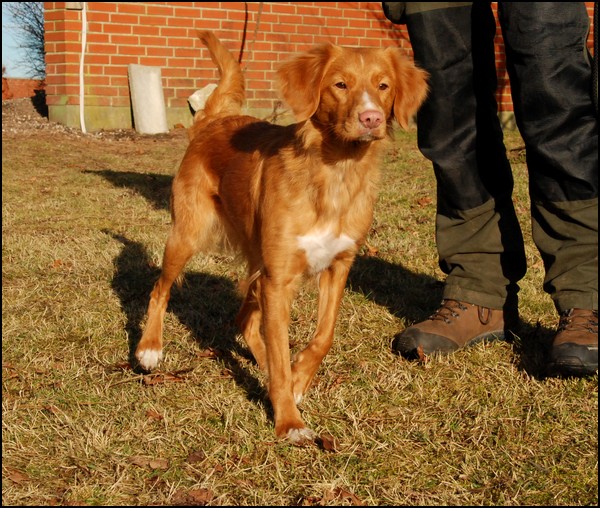 Gaia: "Is that a bird you`ve got there?"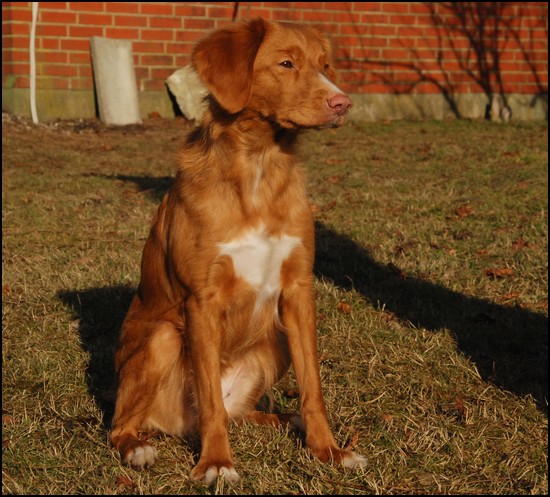 Gaia in one of her calm and steady moments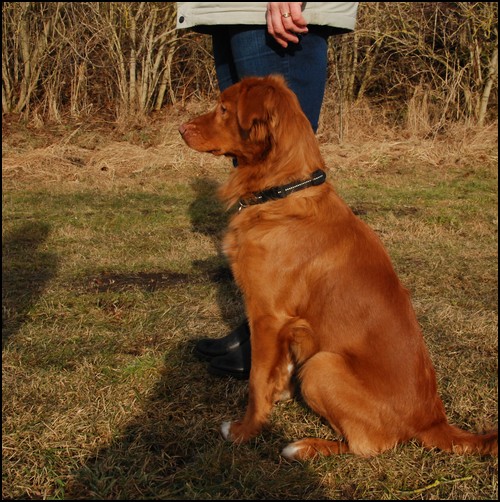 Emil`s son: Mariendals Red Nose Turbo Mufasa - focusing!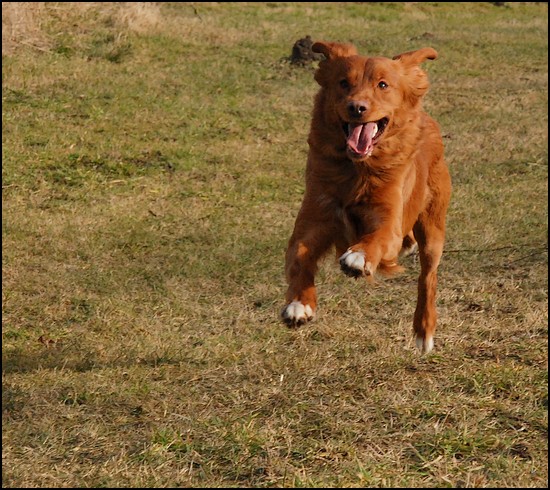 Mufasa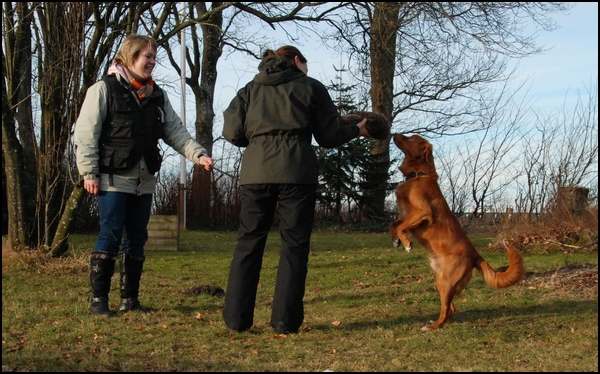 Give me that bird! ...or you could just keep it. Either way is fine!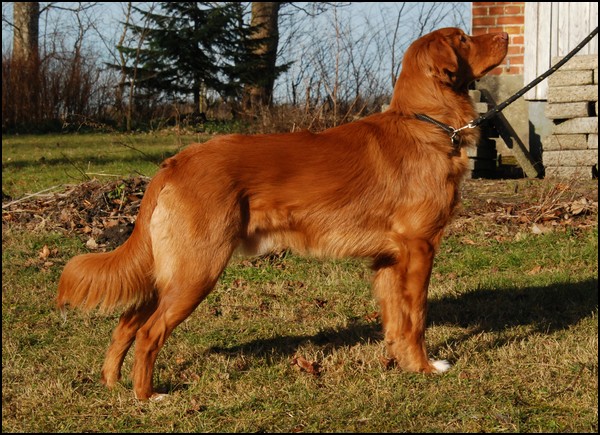 Mufasa - growing up to become a handsome stud. 16 months of age.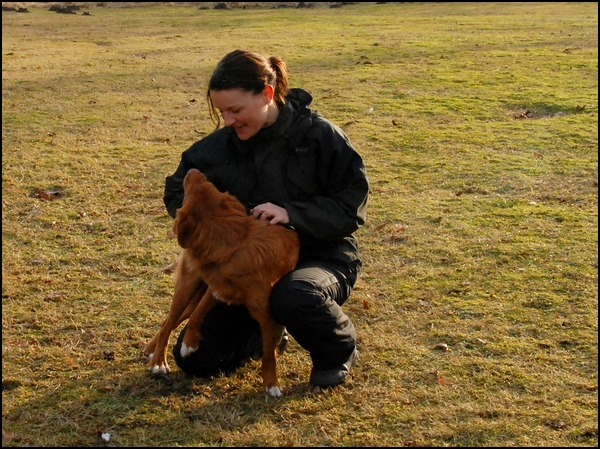 Grandma Elisabeth having a good time it seems...!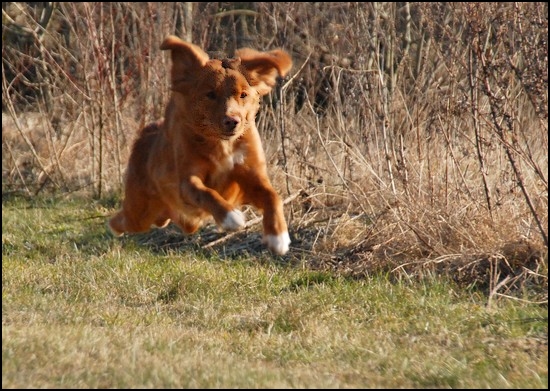 Emil`s daughter: Mariendals Red Nose Turbo Kiara "Kia" - no time for hesitation!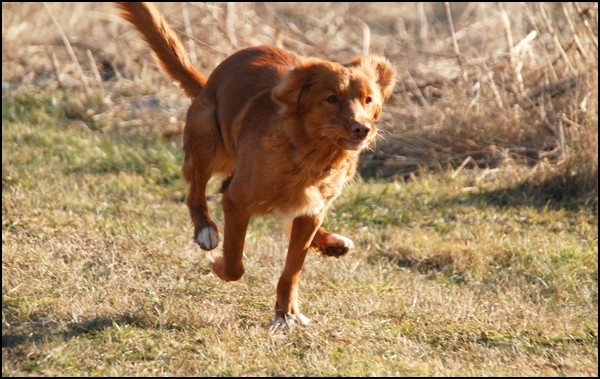 Kia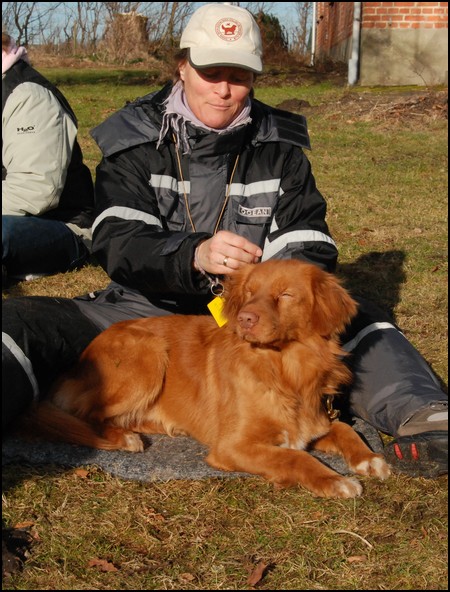 Marianne is actually training her dog her, Arthur, although it might not seem so!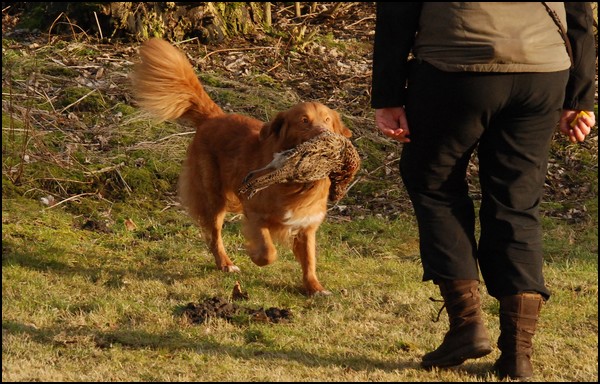 Mariendals Red Nose LeRa Triton showed some really nice talents with his leader Maria!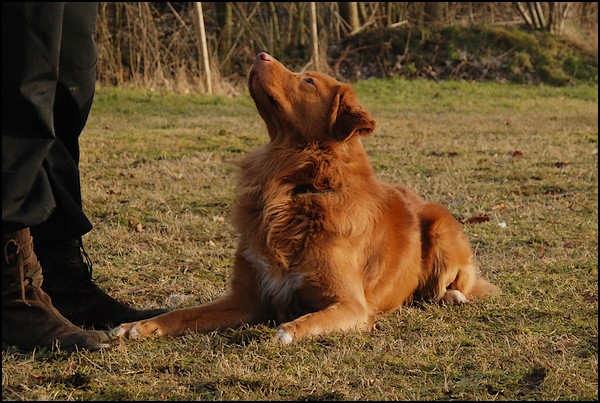 Triton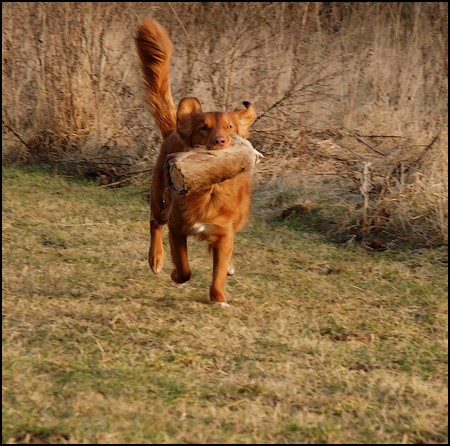 ...as goes for this dog, Nova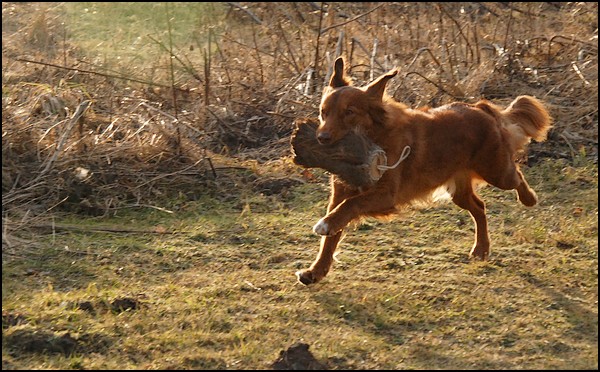 Nova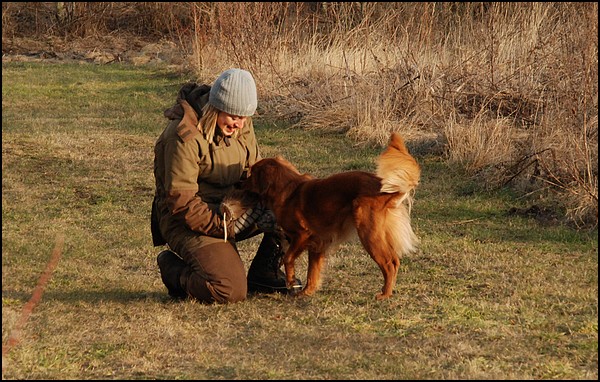 Elise and Nova showing some really nice cooperative skills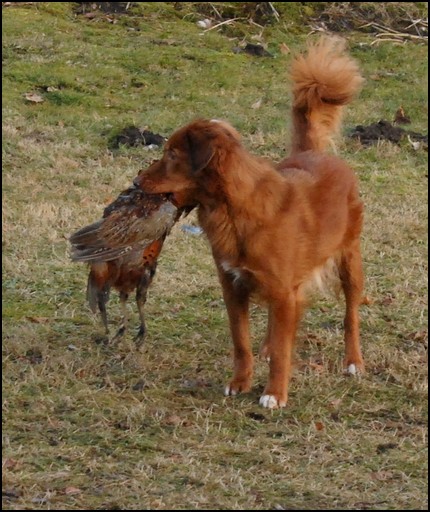 Nova in her favourite pose I believe...!

© Stene