Sommerferie på Laksa 2010/Summerholiday at Laksa 2010
Fjell og hav sto i sentrum for oss sommeren 2010.
Mountains and the sea got the center of our attention summer of 2010.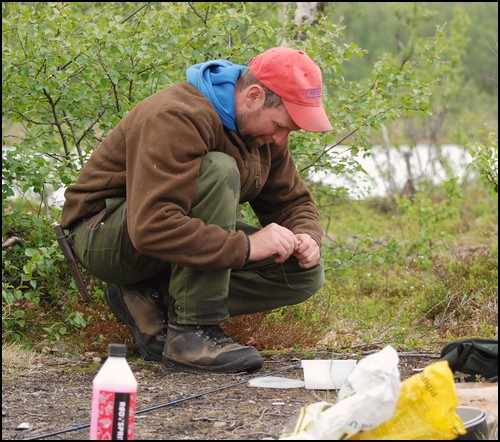 Stein Roar forsøker å presse en klase mark på kroken...
Stein Roar tries to convince the worms to stay put on the hook..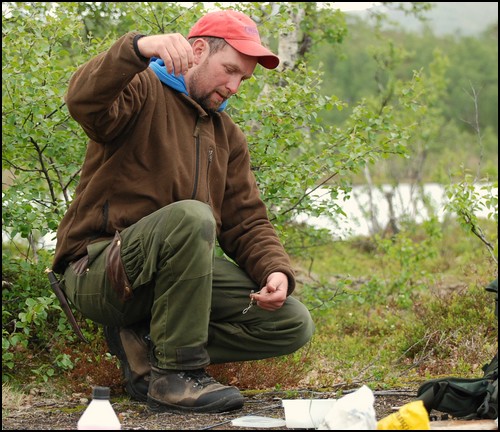 Der ja, nå snakker vi!
Now we are talking!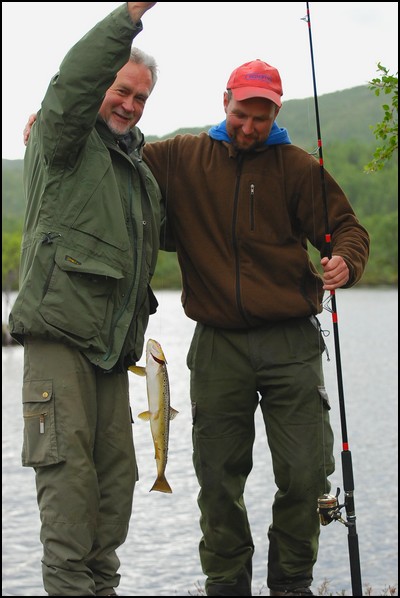 Resultatet ble en stor feit ørret som vi var tre om å få opp: det var onkel Hans Hermans stang og agn, Stein Roar som dro fisken på land, og jeg som fotograferte..!
The result - a big fat trout which we were three persons to struggle on land using uncle Hans Herman`s equipment, Stein Roar getting it on land while I was taking pictures..!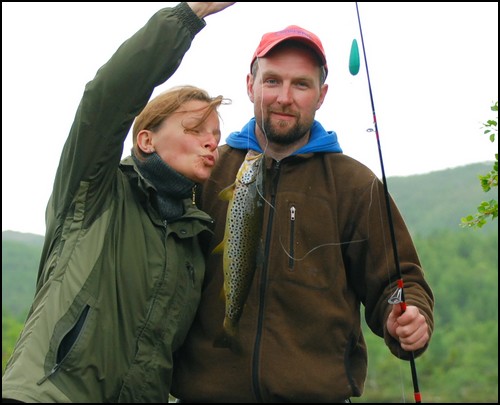 Man vet å verdsette et kommende godt måltid!
You should know how to appreciate an upcoming good meal!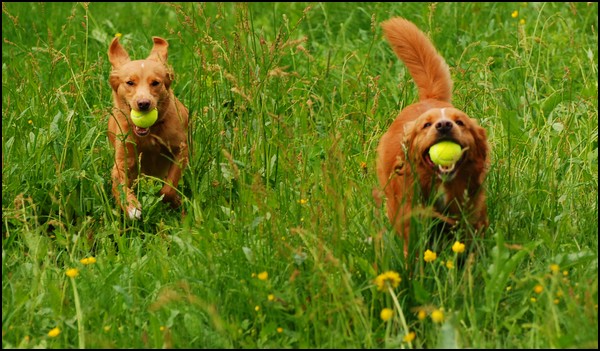 Etter et vellykket feltsøk er det tillatt å leke seg med ballene!
After a successful free search it is time to play!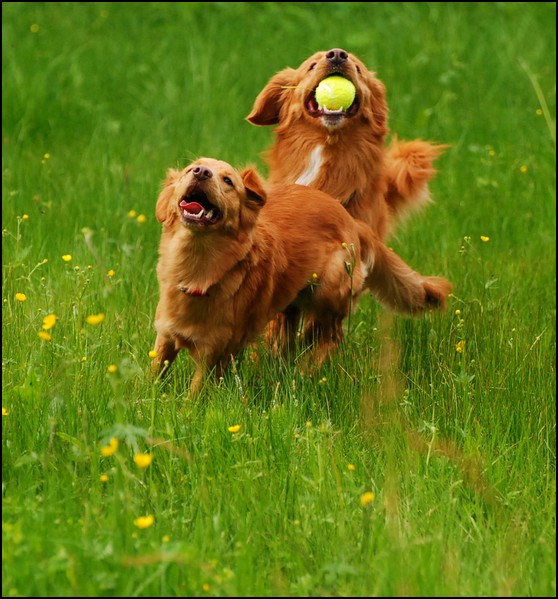 Man trenger da ingen ball, synes Lynx. Det er like moro å bare løpe med farsan!
You do not necessarily need a ball for yourself. It is equally fun just running around with dad!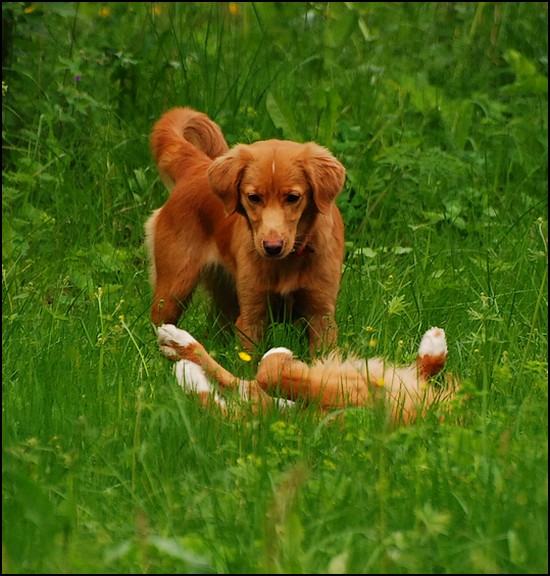 "Er ikke den oppførselen der litt VEL barnslig, fatter`n?"
"Isn`t that behaviour just a little too childish even for you, dad?"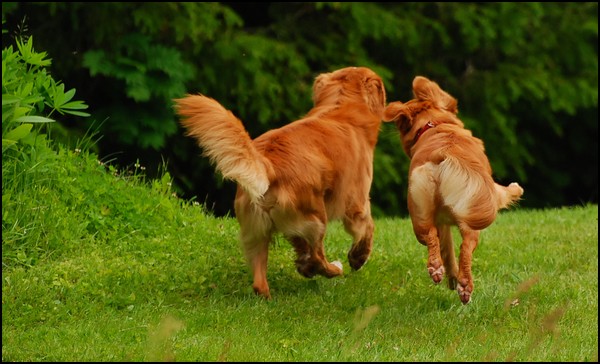 To veldig glade tollere
Two very happy tollers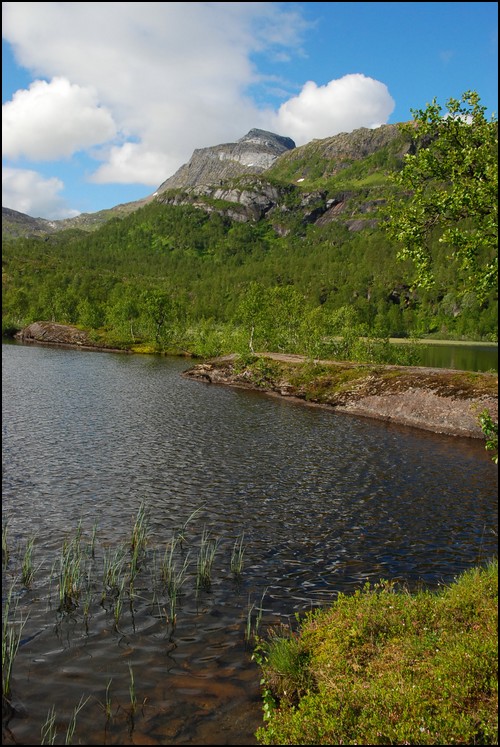 Vakker nordnorsk natur
Beautiful scenery in the northern part of Norway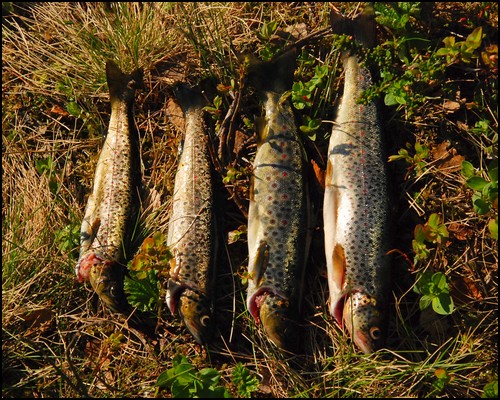 Min egen fangst for dagen!
My catch of the day!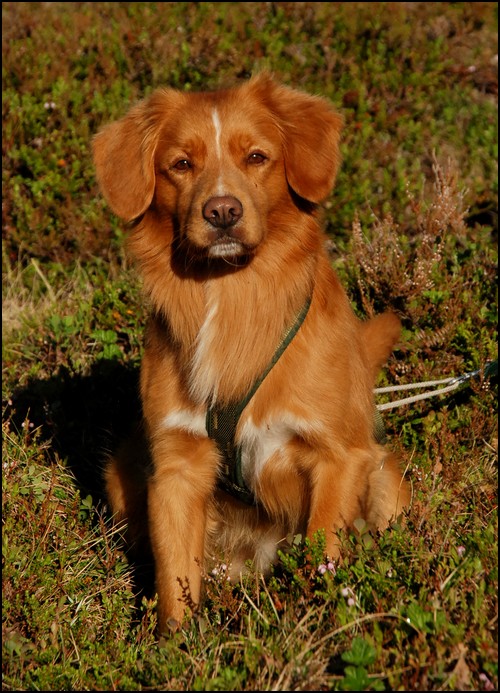 Emil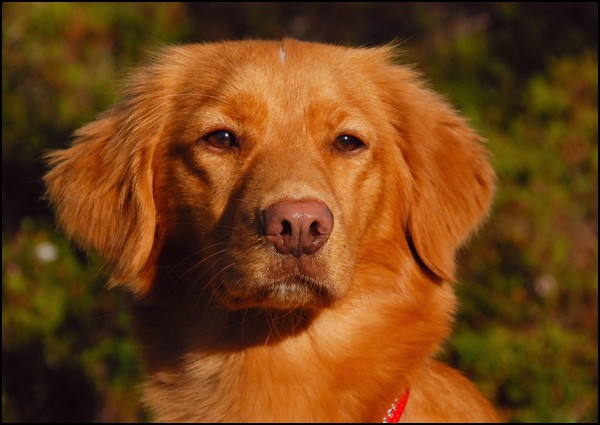 Lynx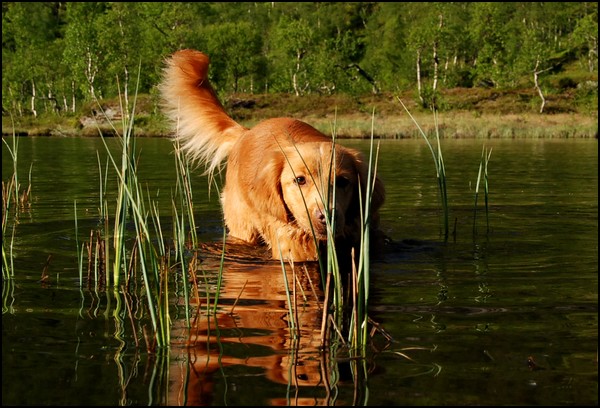 Snikende tiger (også kalt Lynx)....
Sneaking tiger (alias Lynx)....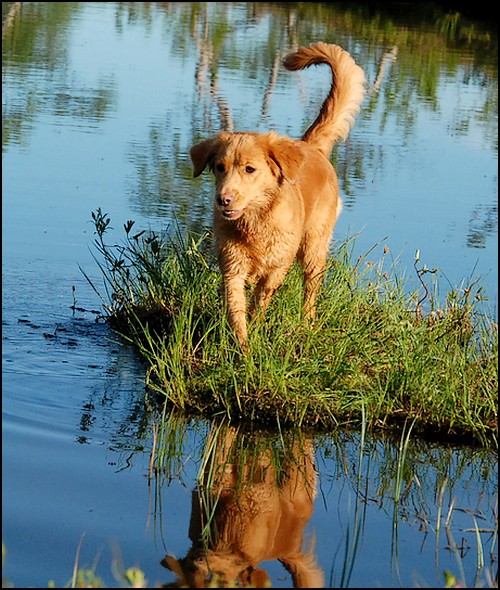 Lynx gjør så godt hun kan for å holde seg tørr lengst mulig
Lynx tries her best to stay out of the water for as long as possible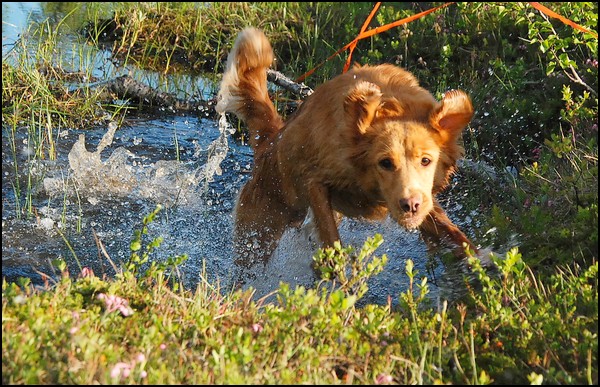 Men til slutt må man bare gi etter for iveren
But in the end you just have to give in for the excitement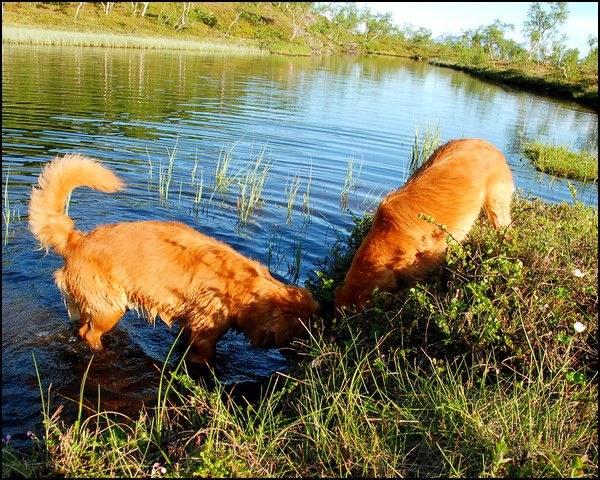 "Næh! Hva ER det der da? Noe så spennende!"
"What IS that? How exciting!"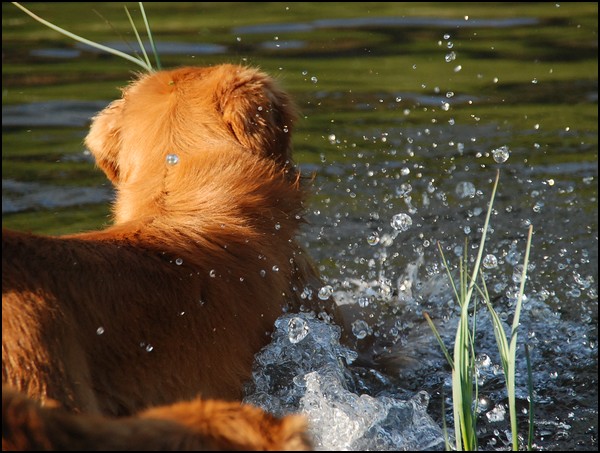 Emil har sine egne mer eller mindre vellykkede metoder for å få fisk - forsøk på å slå den ihjel for eksempel...
Emil has his own methods when fishing - such as trying to beat them to death...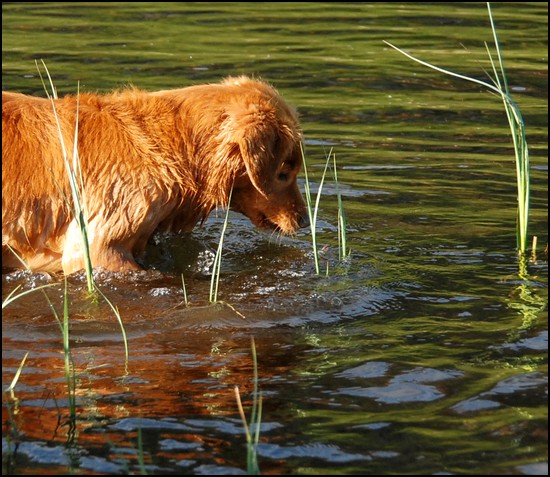 "Traff jeg?"
"Did I get it?"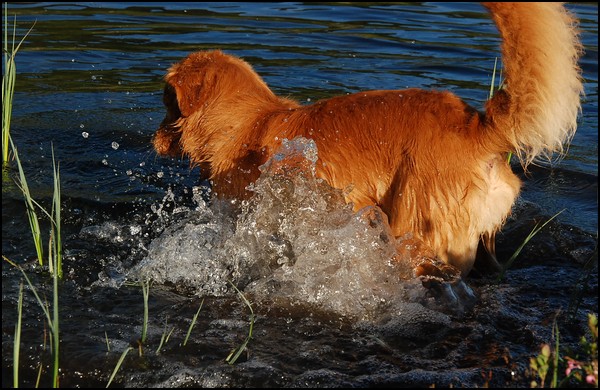 "Der er en til!!"
"There! Another one!"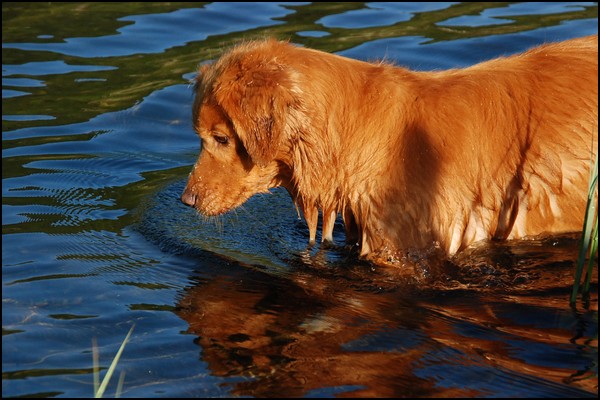 "Hvor ble det av den da..?"
"Where did it go..?"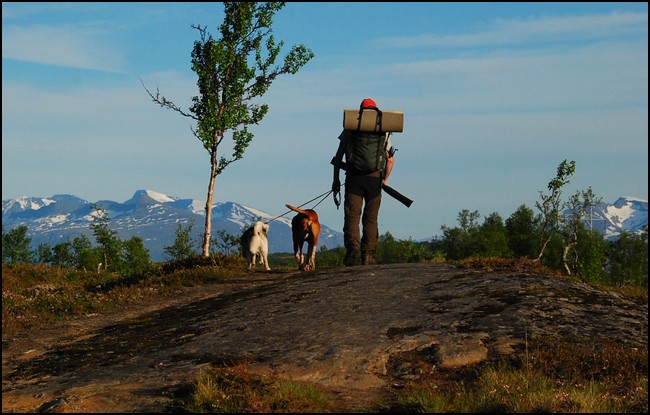 Gutta på vei ned fra fjellet
The boys on their way down from the mountains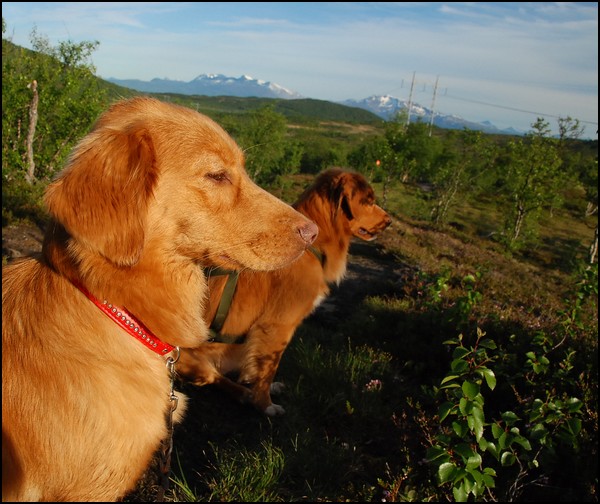 Nyter utsikten...
Enjoying the view...

© Stene