Jaktkurs på Fosen 3.-5. april/Huntingcourse at Fosen April 3-5th 2009
~ album 2 ~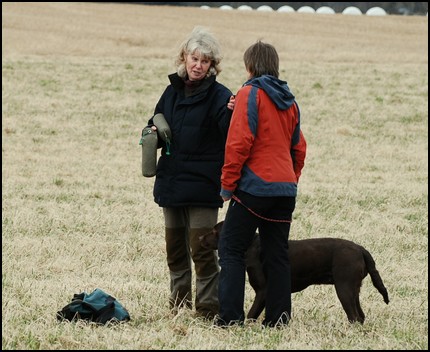 Innføring i apporteringskunsten for Randi og Prima
Introduction of the task for Randi and Prima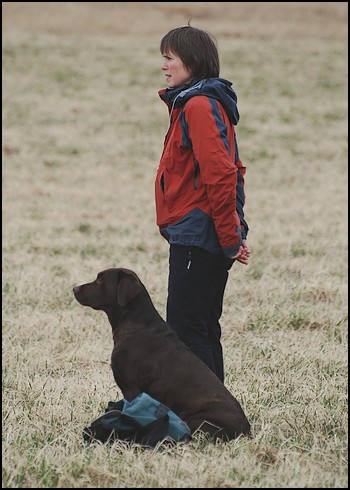 Oppmerksomme på oppgaven
Paying attention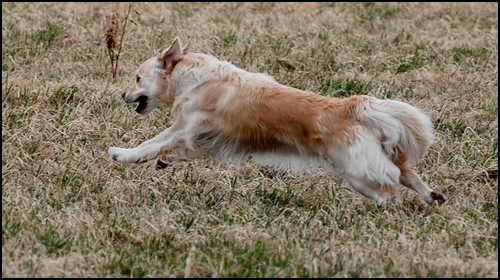 Ingen såkalt "jaktgolden", men det skulle ingen tro når man så iveren og gleden denne tispa hadde
No "fieldgolden", but who would believe that when seeing this bitch in action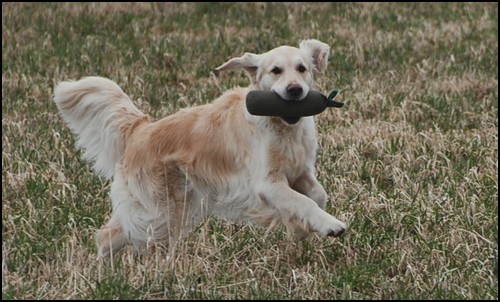 Man tar seg så klart tid til å smile til fotografen
But of course there`s always time to give the photographer a smile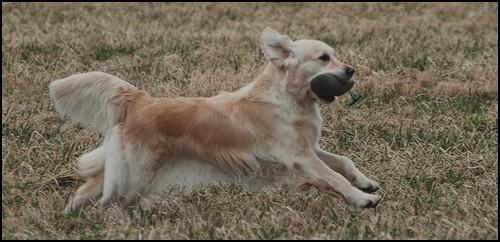 Full fart og flotte apportgrep
Full speed and very nice grip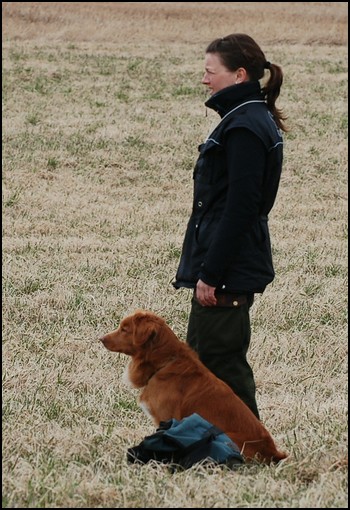 Markeringsarbeid for Emil og Elisabeth
Markings for Emil and Elisabeth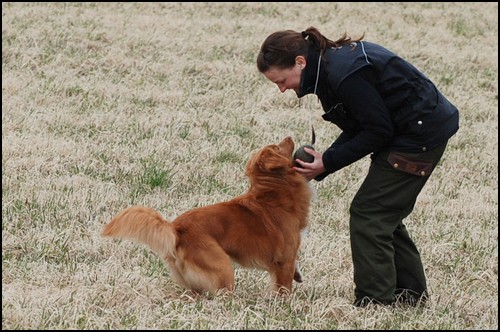 Den kommer inn direkte etter at Emil holdt på å slå seg ihjel i steinura i ren iver
Perfect delivery after Emil almost killed himself in eagerness to pick it up between some rocks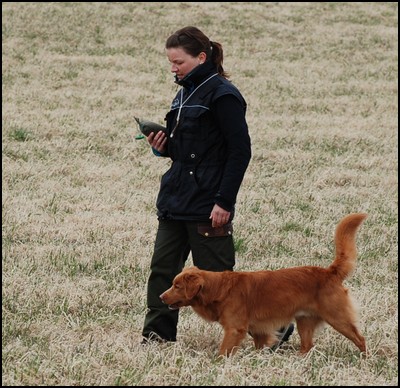 Vi avslutter med en jaktfot med en meget fornøyd fører
We finish off with heelwork with a very satisfied leader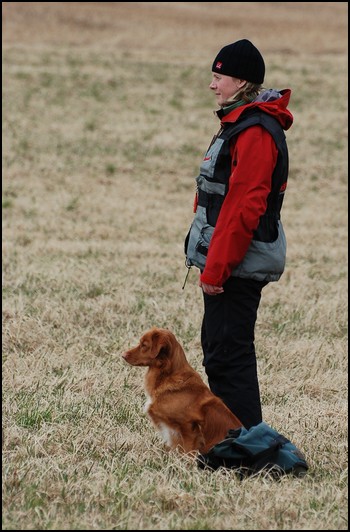 Markering for Johanna og Jing
Marking for Johanna and Jing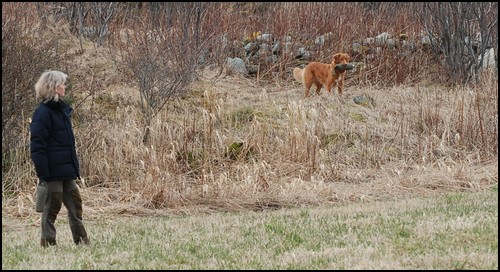 Du kan blåse i fløyta nå, så skal jeg komme!
You may whistle now, and I`ll come!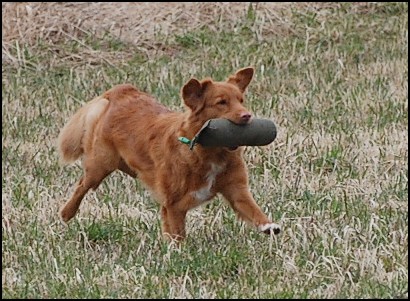 Flinke jenta si det
Now, that`s a good girl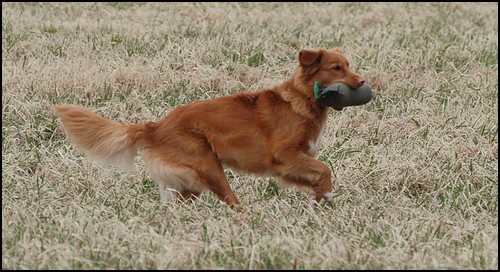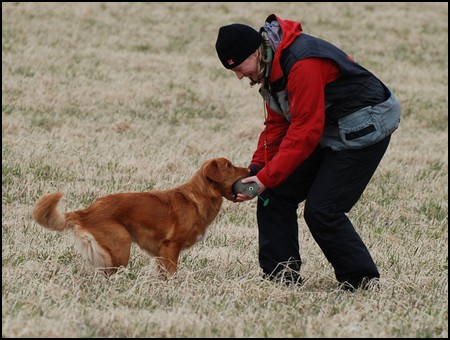 Perfekt avlevering
Perfectly delivered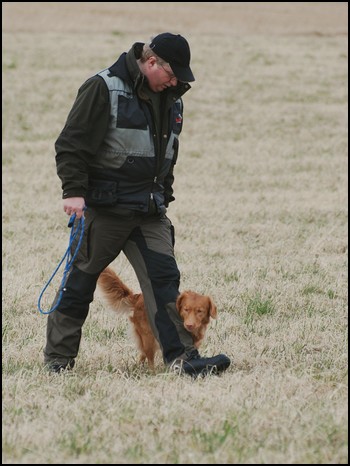 Jeg værer en dummy der borte...
I catch the scent of a dummy over there...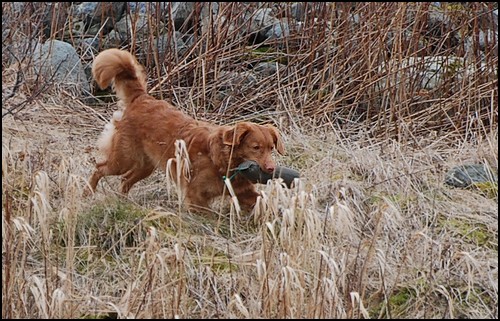 Ricci har funnet markeringen
Ricci has found the marking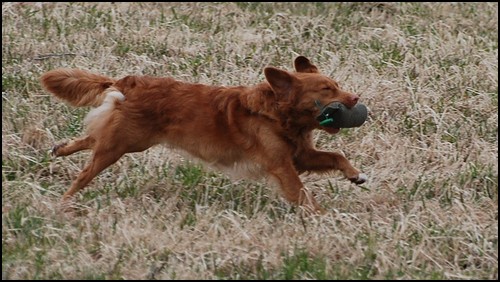 Og stormer tilbake til Geir
And hits back to Geir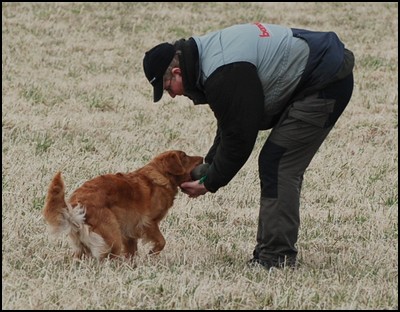 Flott avlevering i hånd
Perfectly in hand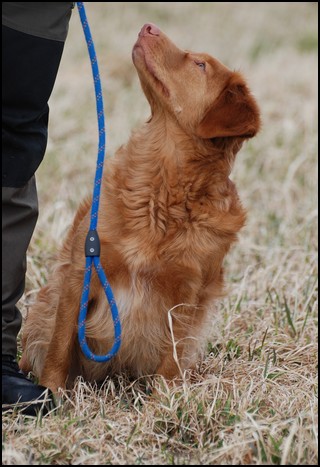 Liten tvil om hvorfor Ricci er pappas lille frøken
No wonder Ricci is daddy`s little miss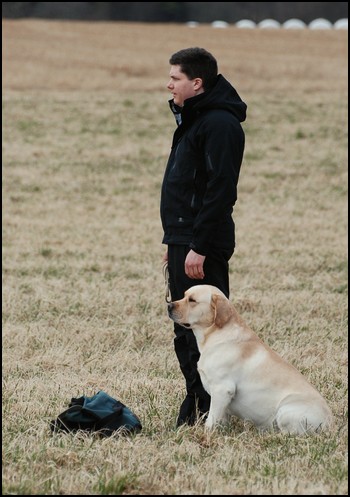 Stig er klar med den "lille" labradorgutten sin
Stig and his "little" lab-boy are ready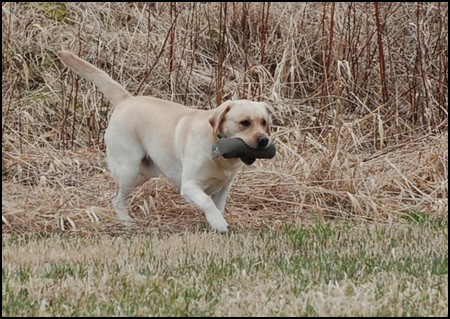 Full kontroll på markeringsarbeidet
The marking was totally under control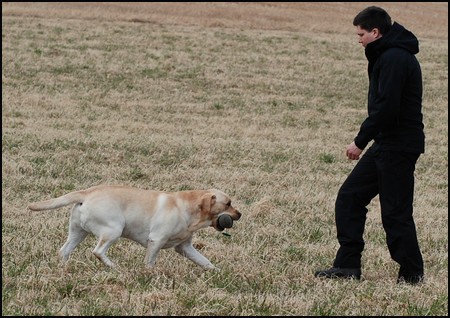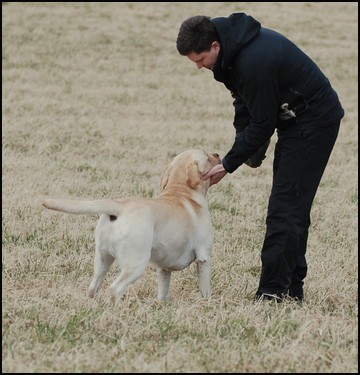 Kos som belønning er topp!
Cuddling as reward is just great!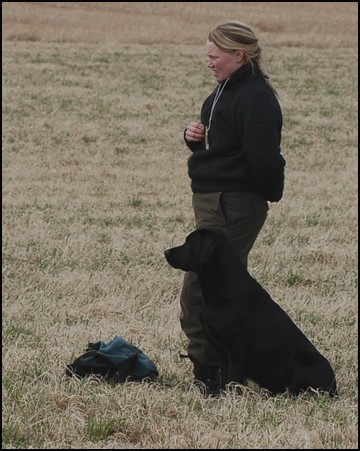 Astrid og Pombas sønn er klare
Astrid and Pombas son is ready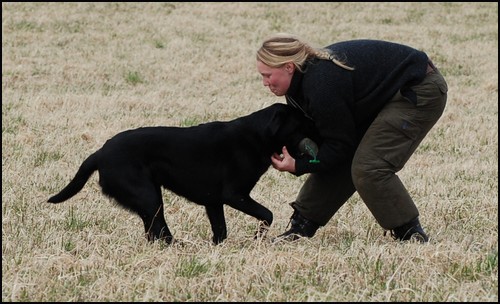 Og de kaster seg inn i rekken av utrolig flotte avleveringer
And their delivery is just as nice as with the rest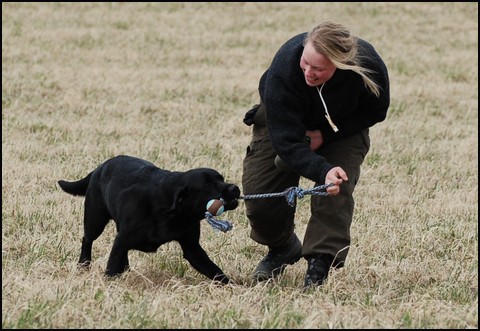 Herlig flott samarbeid
Very nice cooperation between these two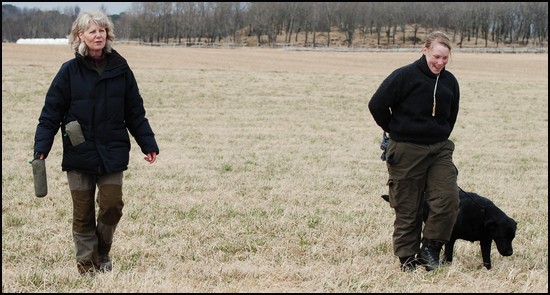 Jeg vet sannelig ikke hvem som var mest fornøyd - hund eller eier
I`m not sure who was the happiest - the dog or his leader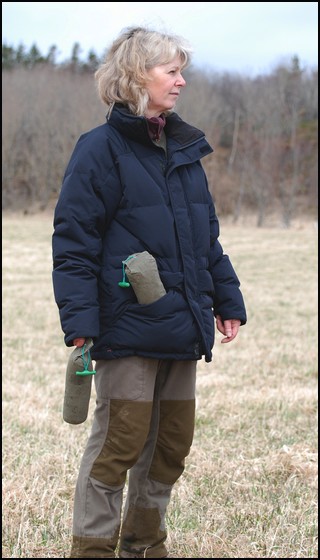 Anita klar for neste ekvipasje
Anita is ready for the next team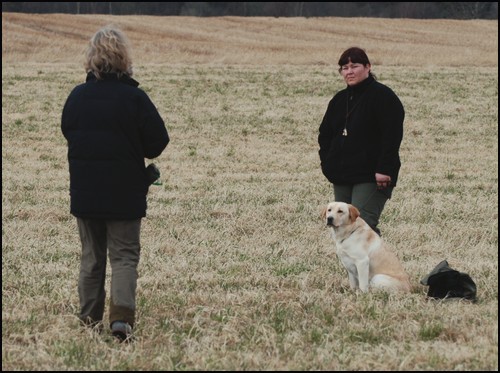 Først en kort innføring
First a short introduction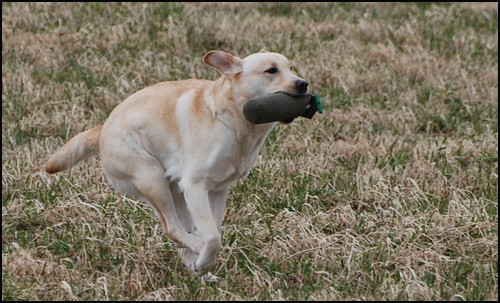 Happy er alltid nettopp det navnet sier hun er
Happy is just always - yes - happy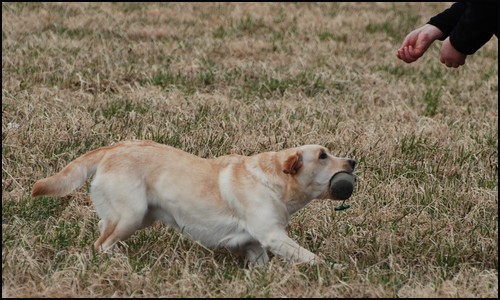 Aha! Godbit!
Aha! A treat!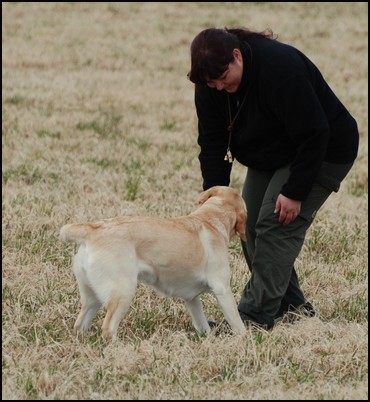 Nam!
Jummy!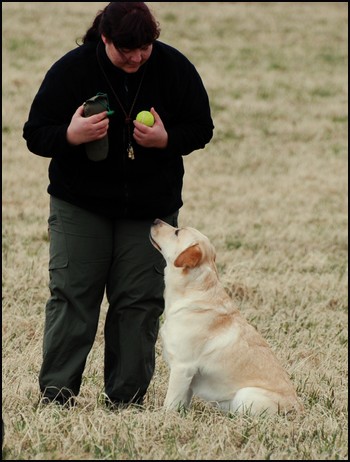 Neste gang vanker det kanskje en ball også
Next time maybe she will get a ball too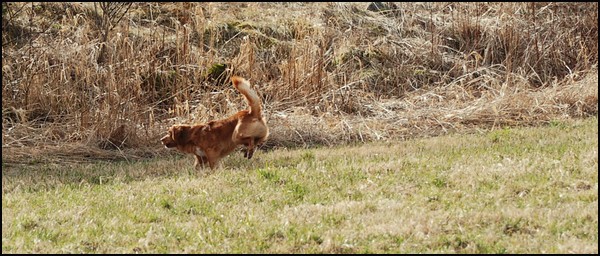 Emil i dirigering med forstyrrelse
Emil doing a blind one with disturbance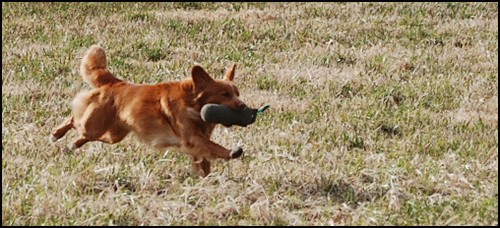 Joda, riktig dummy på vei inn
The correct dummy on it`s way back home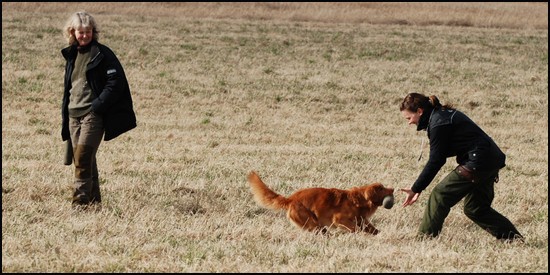 Tenk, strålende fornøyde alle sammen!
What do you know, everybody looking very pleased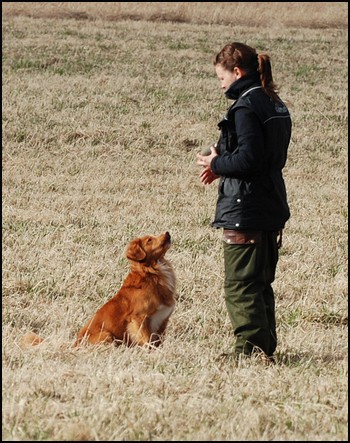 Fin sitt og god kontakt etter avlevering
Nice sit and connection after the delivery

© Stene