Jaktkurs på Fosen 3.-5. april/Huntingcourse at Fosen April 3-5th 2009
~ album 1 ~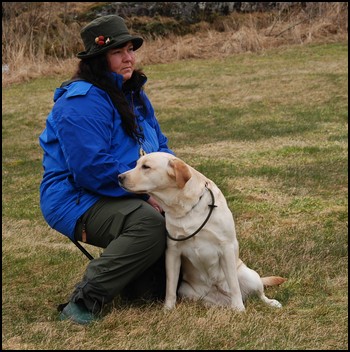 Anne & Happy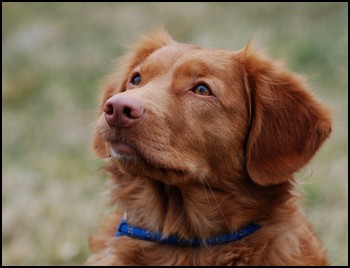 Ricci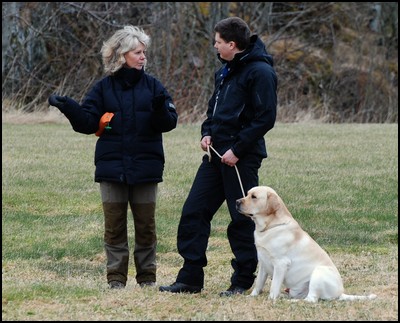 Anita forklarer øvelsen for Stig
Anita explains the task to Stig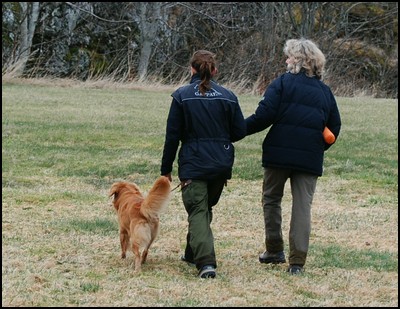 Og så er det vår tur
And then there`s me and Emil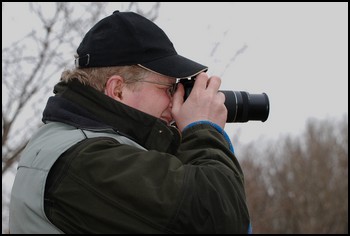 Paparazzi-Geir!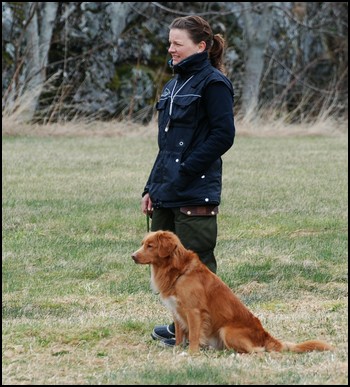 Ingen tvil om at vi er våkne
No doubt about it - we are indeed alert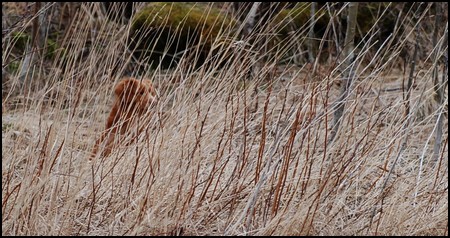 Emil er plassert i jungelen for innkalling
Emil is placed in the jungle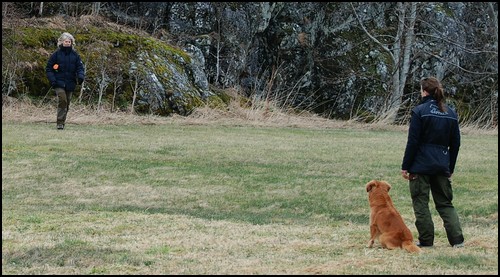 Anita ga oss stadig utfordringer
Anita constantly gave us challenges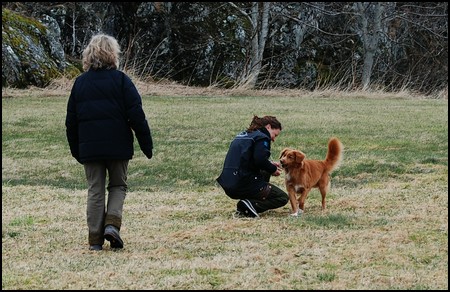 Etter et forsøk på en genistrek, ble det full klaff
After trying a dirty-trick, Emil finally succeeded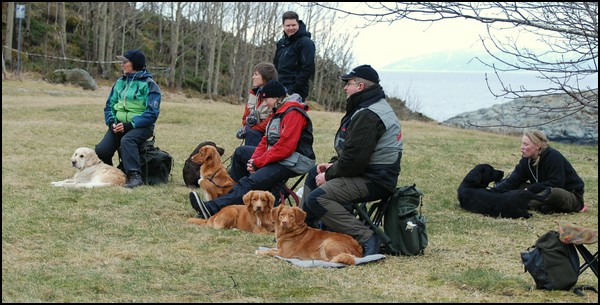 Forsamlingen stortrivdes!
The group are very satisfied!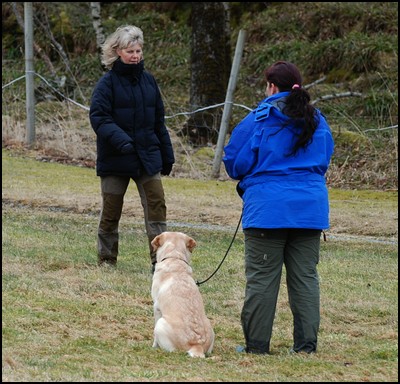 Anne og Happy slipper heller ikke unna utfordrende innkallingsmomenter
Anne & Happy are being challenged as well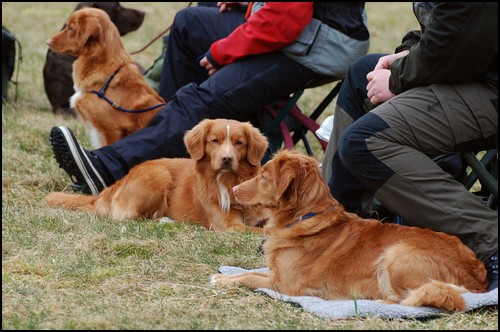 En avslappet Emil mellom toller-prinsessene: Jing og Ricci
A rather relaxed Emil between the two toller-princesses: Jing & Ricci

Vanskelig å få arbeidsvillige Happy inn fra dette området, gitt...
It was quite difficult to get Happy to return from this spot...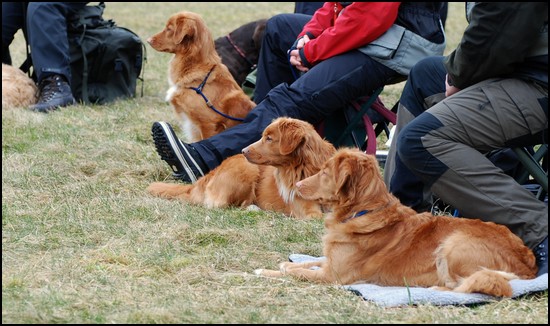 Flere som vil hjelpe til?
Several dogs who would like to be participating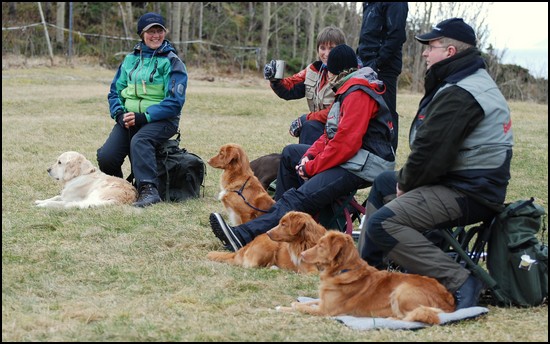 Litt felles motgang ser ut til å sveise gjengen nærmere sammen!
Common problems seem to weld the group closer together!

Anita legger ut en "felle" også for Jing
Anita places a "trap" for Jing as well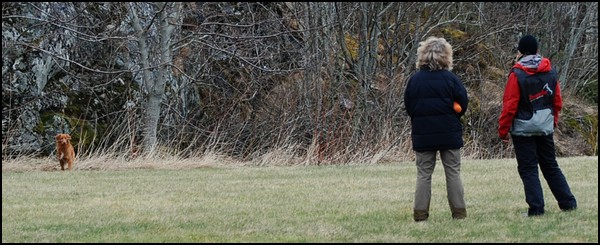 ...som ser akkurat like forvirret ut som resten!
...looking just as confused as the rest!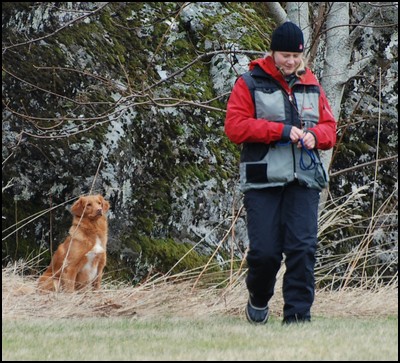 Johanna prøver igjen...
Johanna gives it a new try...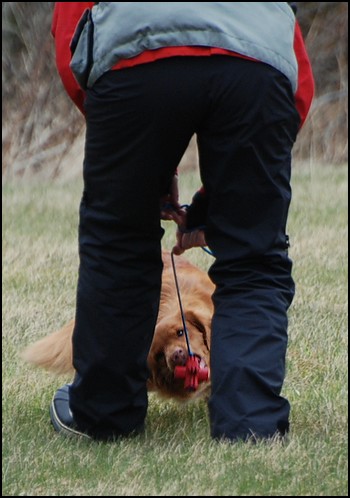 Denne gangen gikk det mye bedre, og belønningen ser ut til å være meget velkommen
This time she solves it, and the reward looks to be very welcome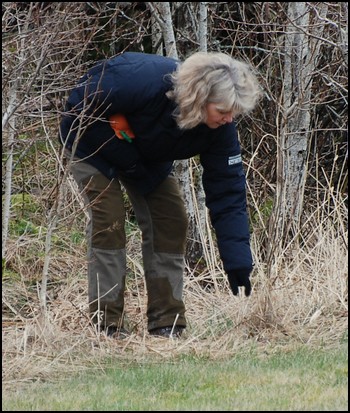 Anita roter i buskene
Anita doing something interesting in the bushes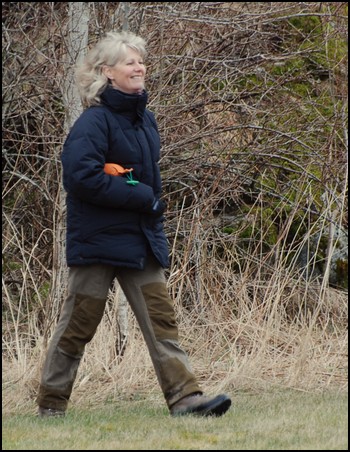 Tydelig fornøyd med forstyrrelsen
Very satisfied with her disturbance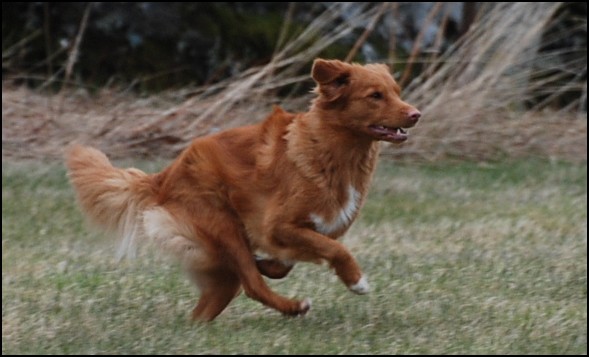 Jing lar seg ikke lure denne gangen
Jing is not getting fooled again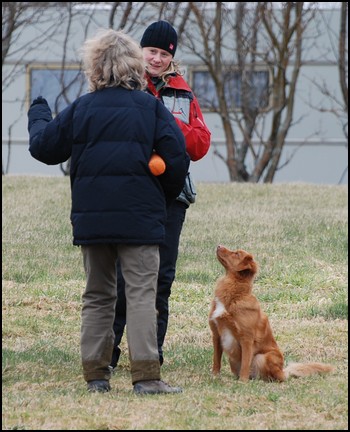 Johanna og Anita evaluerer øvelsen
Joahnna and Anita evaluating the exercise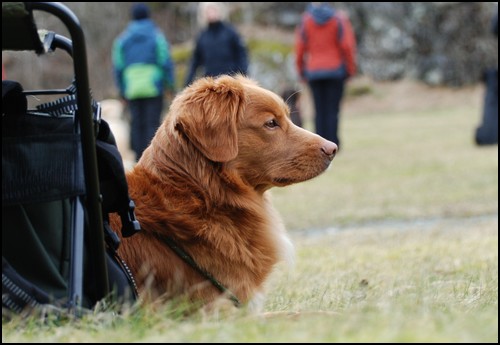 Emil ligger og filosoferer ved stolsekken
Emil philosophizes by the rucksack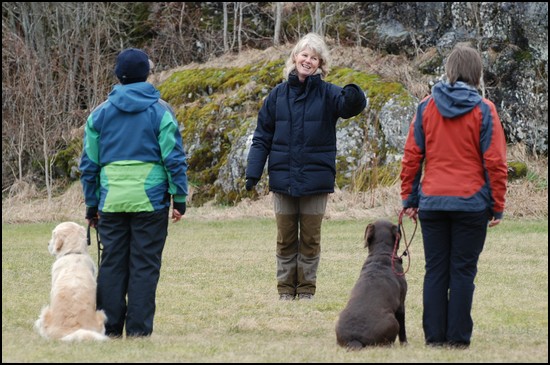 Jaktfoten skal finjusteres, og Anita er som alltid en humørspreder
The heelwork is being polished, and Anita is in a great mood as always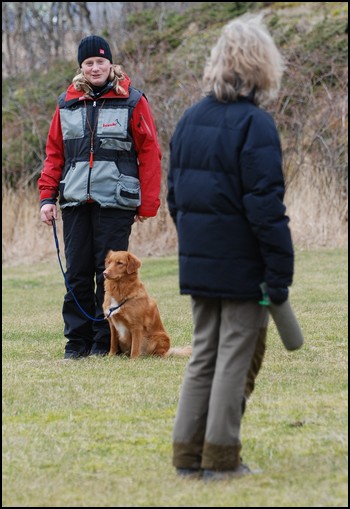 Gikk ikke det bra da?
Didn`t it look quite ok?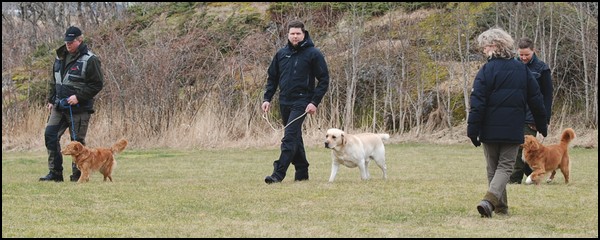 Neste gruppe i aksjon
Next group in action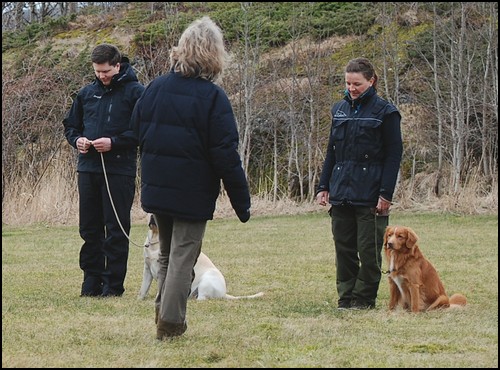 "Titta inte på honom nu, Elisabeth" (neida, neida!)
"Don`t look at him now, Elisabeth" (no, no!)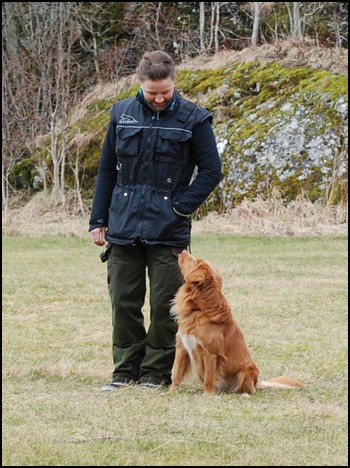 Flinke bisken må få godbit (og jeg får SE på han!)
Good dog needs to get a treat (and I`m finally allowed to LOOK at him!)

© Stene