Gåsjakt, fjelltur og utstilling i Orkdal
Goosehunt, mountaintrip & conformation in Orkdal 2008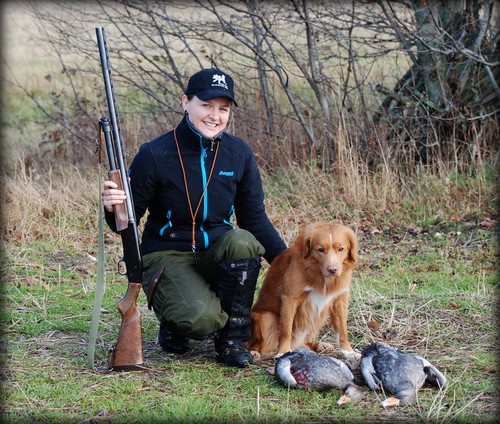 Min første egenskutte gås!
My first goose!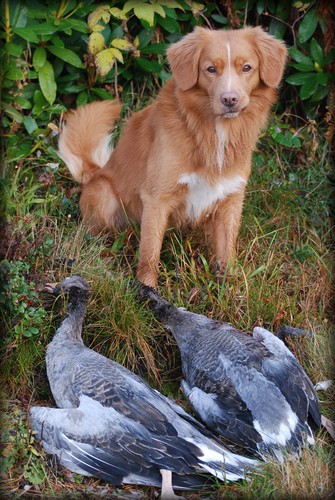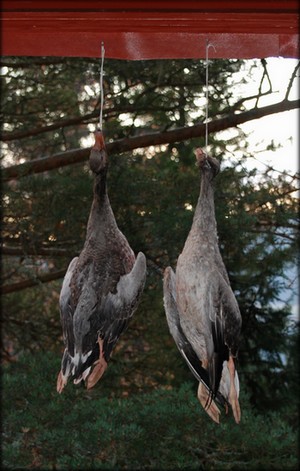 Høyt henger de og forhåpentligvis er de gode også
High above the ground they hang and hopefully they`ll taste good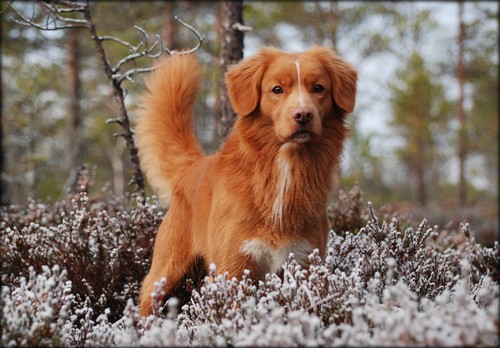 Vår første snø her på den nordlige halvkule, og galehunden koser seg
Our first snowfall in the Northern hemisphere, and mr. Maniac surely has a good time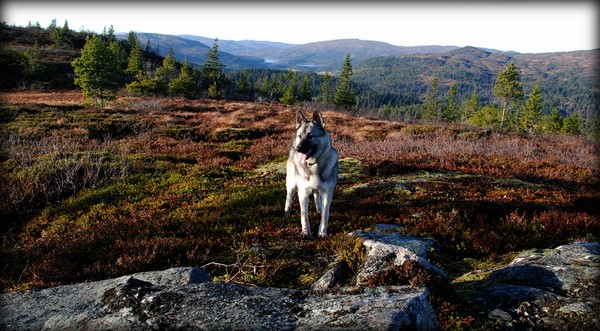 Mauser i et av sine få stillestående øyeblikk på fjellet
Mauser in one of very few calm moments in the mountain

Posering med bestemor på varden
Posing with their grandma at the summit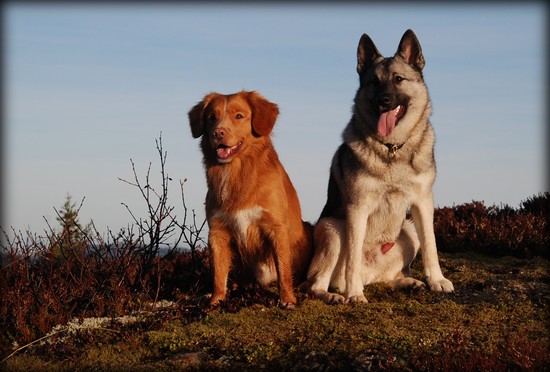 Idyllisk, ja, men mon tro om Mauser er noe hormonell hvis man ser litt bedre etter
Idyllic, yes, but Mauser seems to be somewhat hormonal if you take a closer look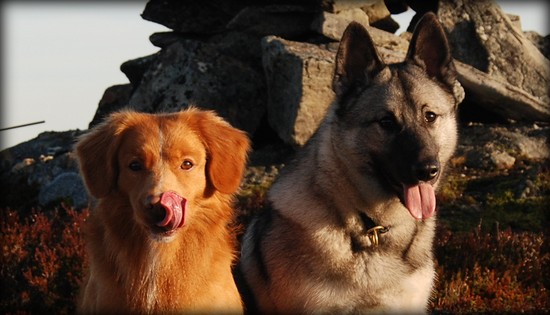 Slurp!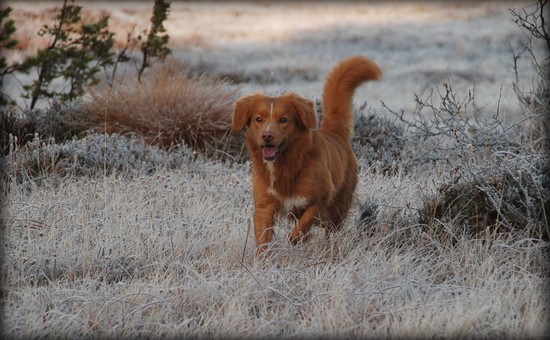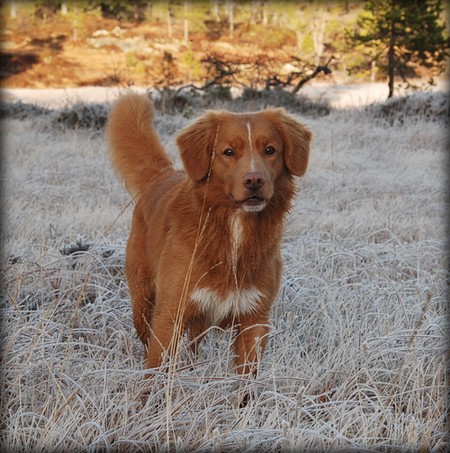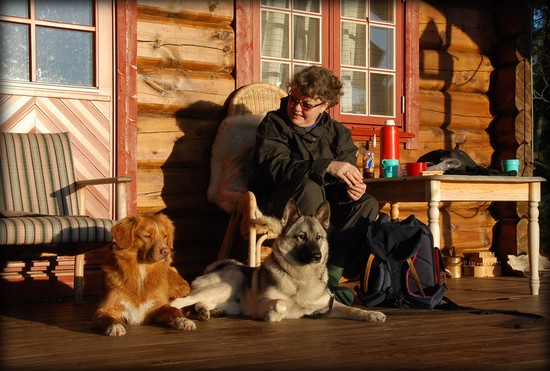 Lunsjen inntas på verandaen til "Kongsseteren"
Lunch at the terrace of "Kongsseteren"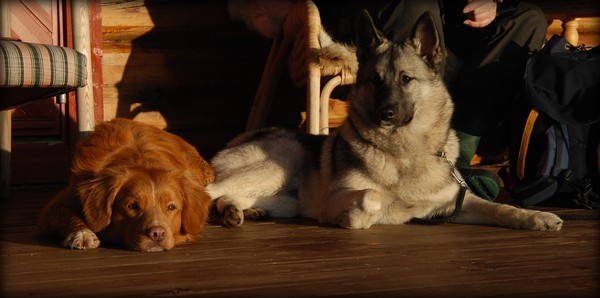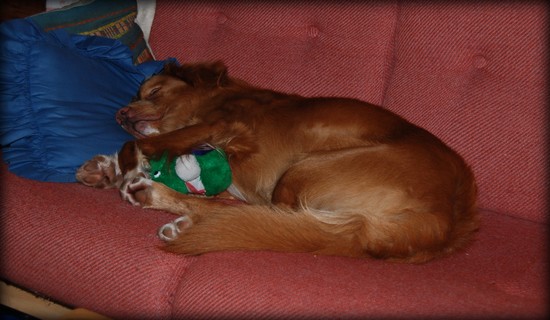 Mmmm.... Gode, trygge kosebamsen...
Mmmm.... Soft little teddybear...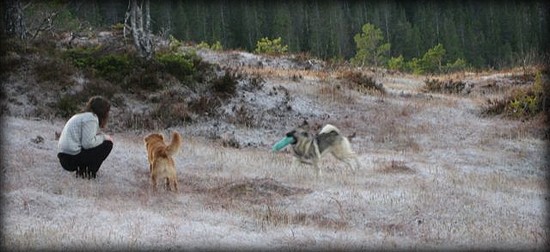 Photo: Synnøve Sandø (and all the photos below)
Morgentrim med apportering på myra, og Mauser er ikke dårligere han heller
Morning exercise with dummys in the marsh, and Mauser does well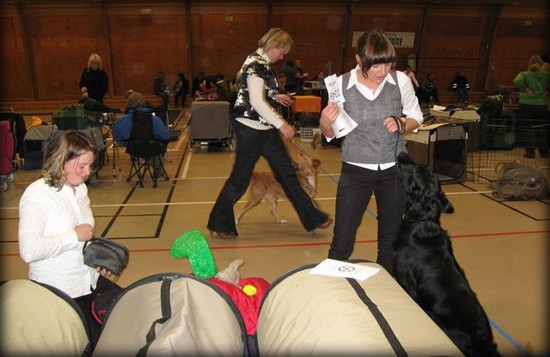 Neimen, hvem har byttet ut tolleren med en flat?
Who has changed her toller into a flat?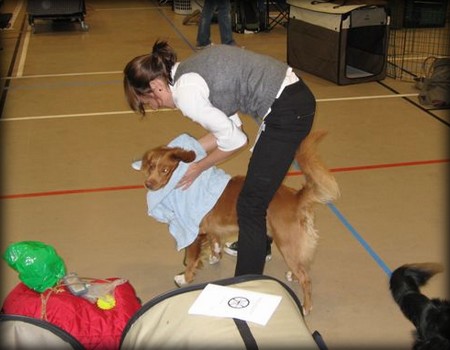 Frottèring må til skal pelsløse ha noe i denne ringen å gjøre
Major rubbing must be done before my furless dog can enter the ring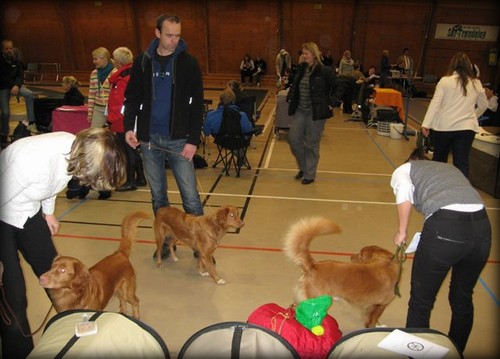 Henrik skuer noe bekymret ut over virrvarret, men alt er under kontroll!
Henrik looks a bit worried at what seems to be a mess, but everything is under control!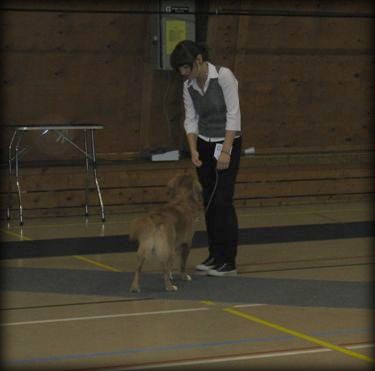 Ikke det beste lyset kanskje, men Emil viser seg godt nok til å få "VG angulation"!
Not the best light perhaps, but Emil shows himself well enough to get "VG angulation"!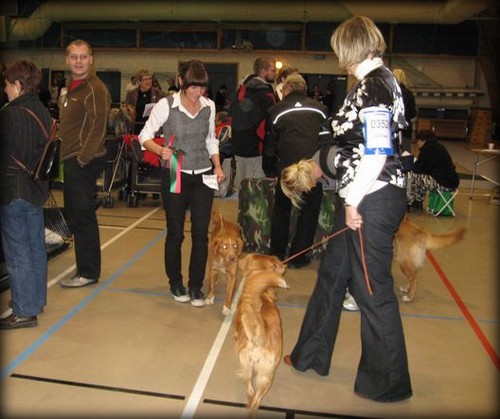 NUCH i boks, og Artemis og Gøril står i gratulasjonskommitèen!
The NUCH is nailed, and Artemis & Gøril are in the head of the congratulationscommittè!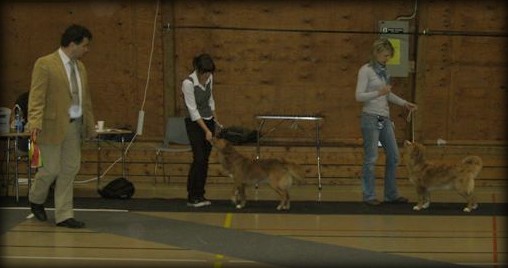 Tina med Tina Nova Rica ble velfortjent BIR! Gratulerer!
Tina with Tina Nova Rica became BOB! Congratulations!

© Stene