Bruksdebut 9. mai/Working-debut May 9th 2009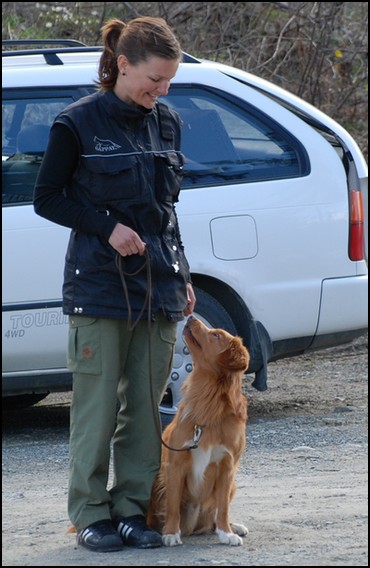 Ser da ut til å starte bra det her?
Looks to be an ok start or what?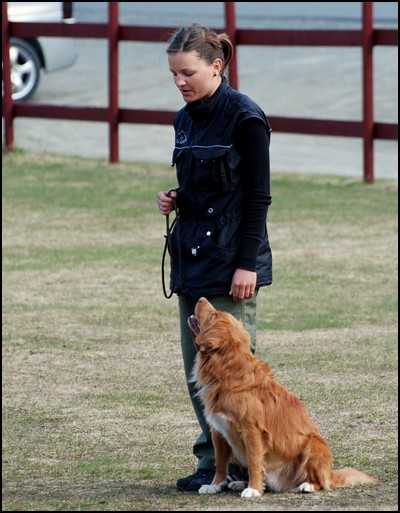 Og vi er i gang... Lineføring 9 p
And we`re on...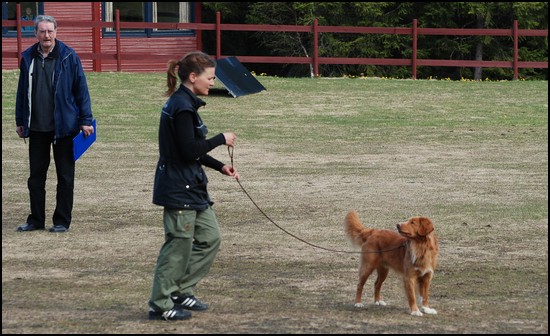 Stopp under "foran i line" 9 p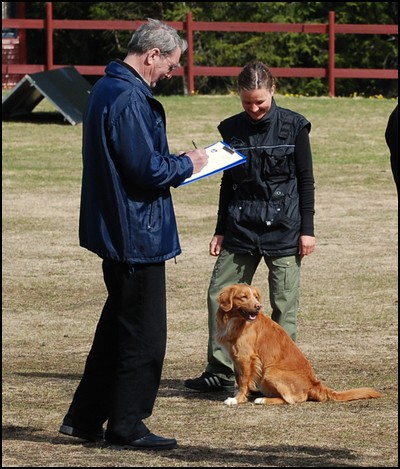 Dommeren noterer og jeg er stadig fornøyd
The judge makes notes and I`m still satisfied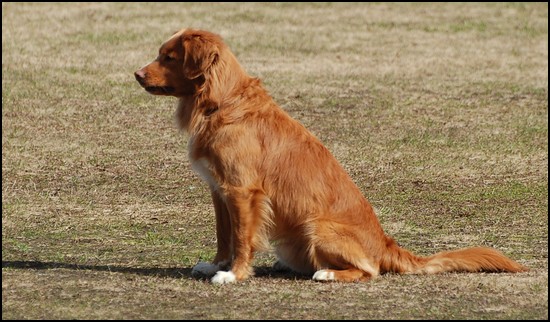 Emil venter på innkalling 10 p
Emil waits for the "go"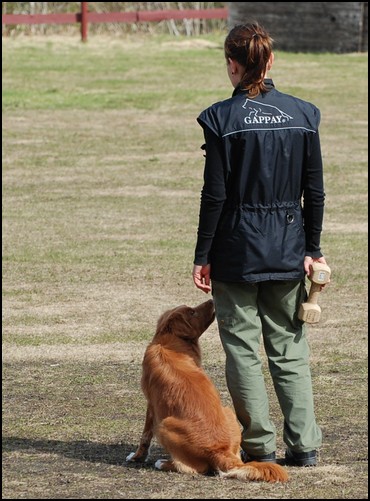 Apportering 9 p
Retrieving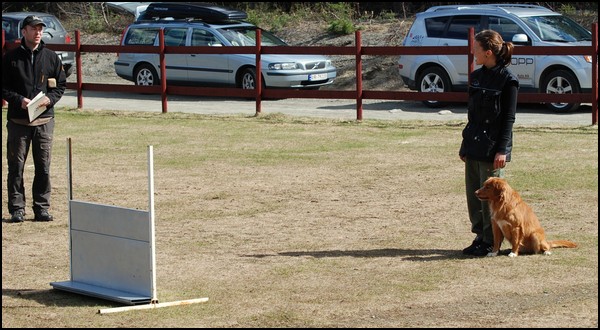 Fritt hopp over hinder med sitt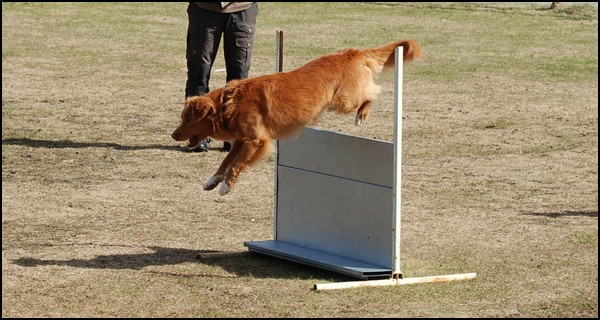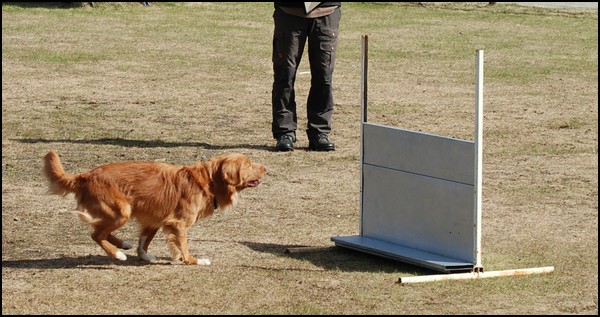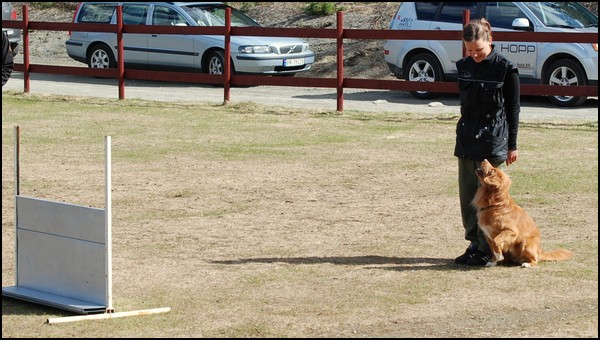 10 p!
10 points!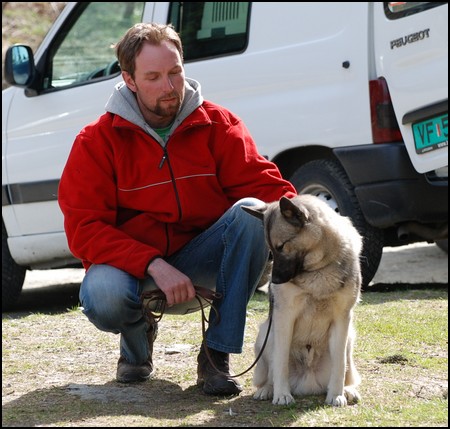 Min solide klippe, Stein Roar, og Mauser
My solid rock, Stein Roar, and Mauser

Fellesdekk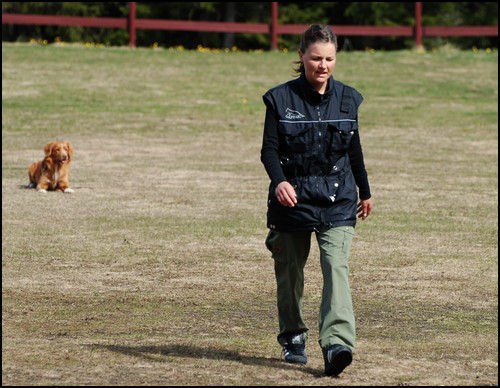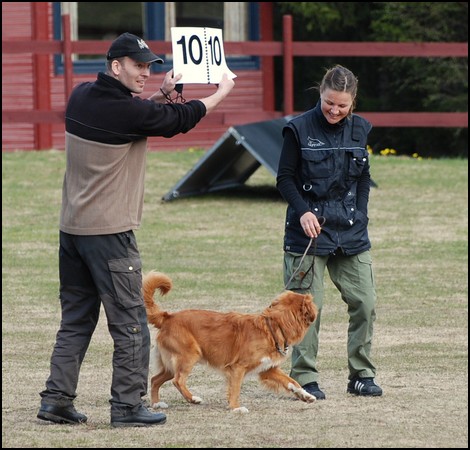 Ny 10 poenger
Another 10 p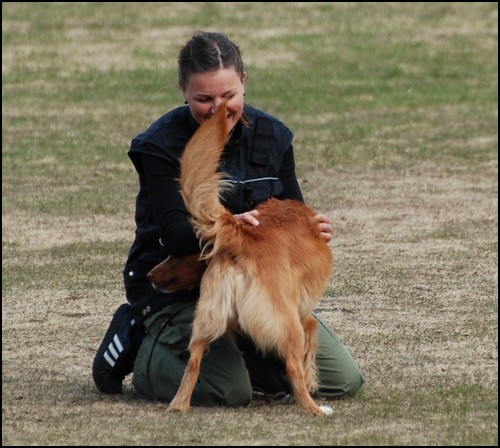 Glad hund og lykkelig fører
Happy dog and very satisfied leader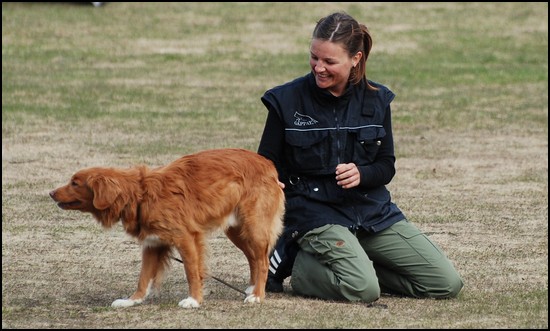 Klø mer, klø MER!
Scratch, scratch!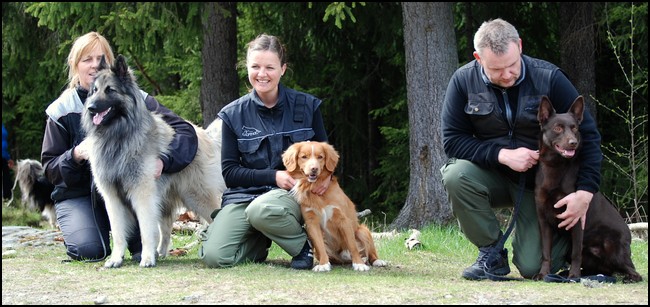 Dagens klasse D spor
Today`s class D tracking

© Stene