Jakttrening april 2010/Huntingpractice April 2010
11. april trente Lynx og jeg jakt med Irene og hennes jaktlab Vito på 13 måneder.
April 11th me and Lynx did some dummytraining with Irene and her lab Vito of 13 months.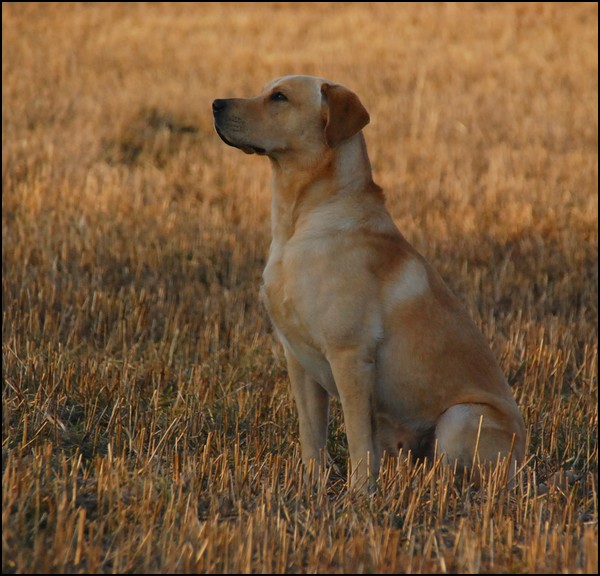 Staselig kar denne Vito!
Handsome lad this Vito!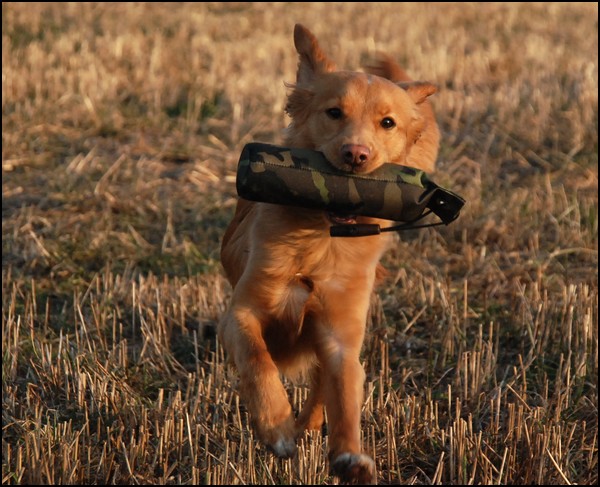 Fant den! Selv om den var ulidelig godt kamuflert..!
Found it! Even though it was VERY hidden..!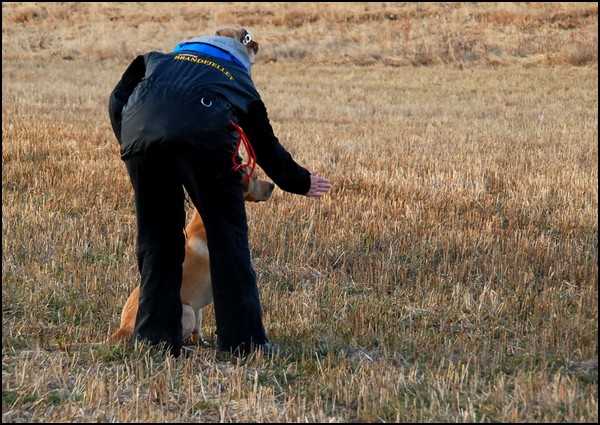 Irene & Vito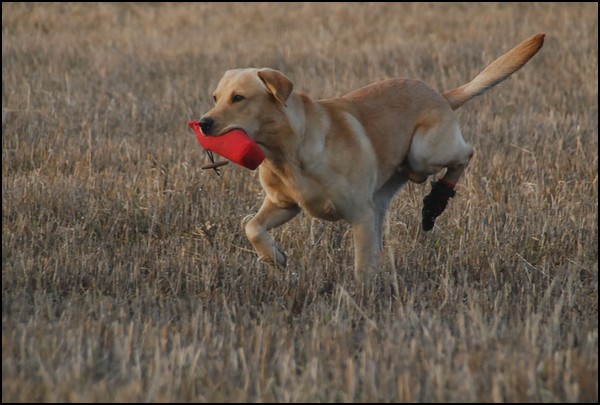 Vito på vei inn med dirigeringsdummy
Vito returning with a blind one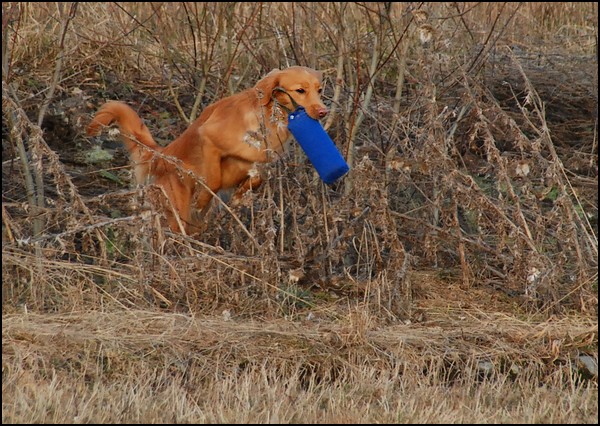 Lynx trener for tiden på "ut og gjennom", og begynner nå å forstå hvordan det skal løses
Lynx is for the time being practicing a lot of "out and through something", which she seem to understand quite well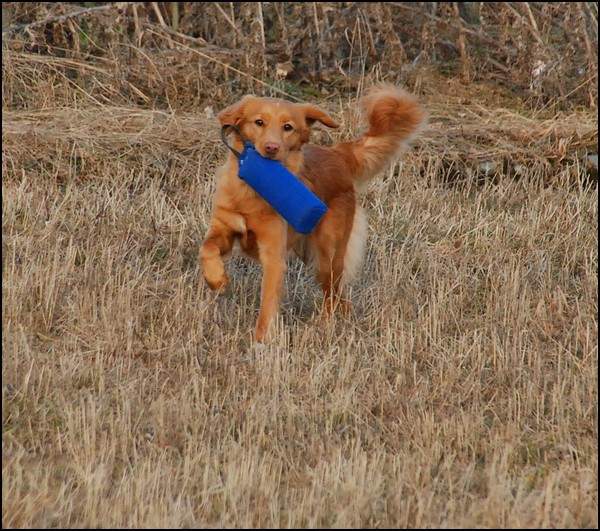 Ah! Der var du ja, bak kameraet som vanlig...
Ah! There you are, behind the camera as usual...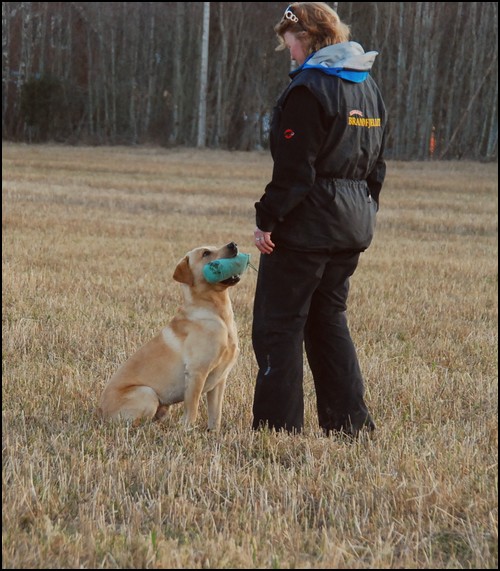 Finfin avlevering av Vito
Nice delivery from Vito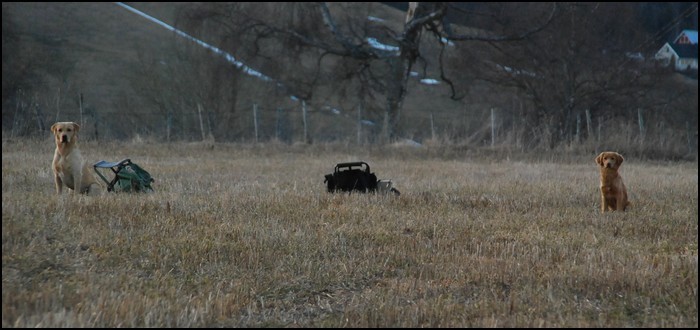 Ja, og her sitter vi mens dere henter dummyene...
And here we wait while you get the dummies...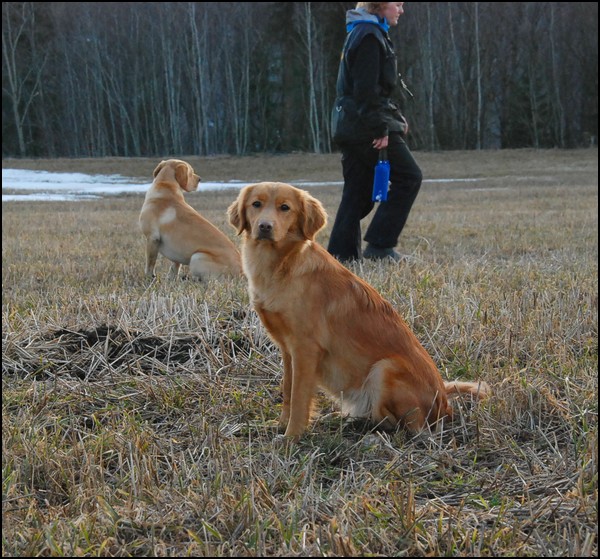 Kunne ikke jeg ha fått hentet den da?
Why weren`t I allowed to get that one?

© Stene