På fjellet påska 2010/Easter in the mountains 2010
Påska 2010 tilbragte vi på hytta, hvor vi tidvis var fire personer og syv hunder som overnattet..!
The Easter were celebrated at our cabin, where we were in the total of four persons and seven dogs...!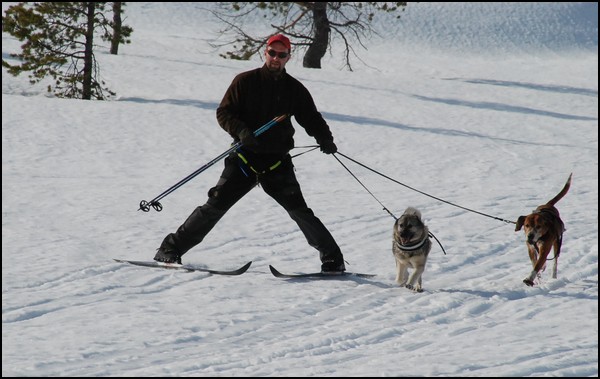 På vei ned fra en fjelltopp med liv og lemmer i behold - imponerende nok!
On our way down from a mountain - still alive and without broken bones!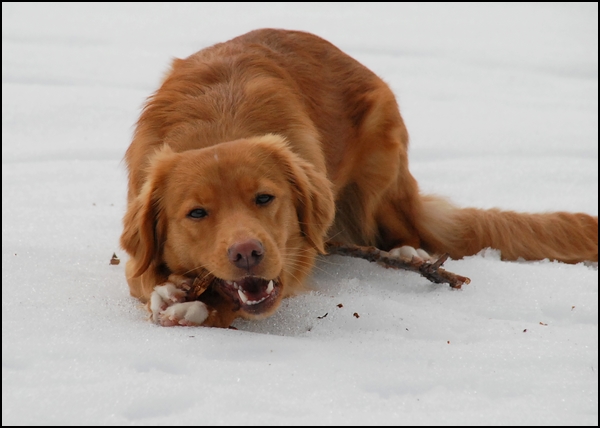 Det er dårlig med servering synes Lynx, som må ty til pinner for å stille sulten...
Not enough food being served, Lynx seem to think, as she has to eat sticks to feed her hunger...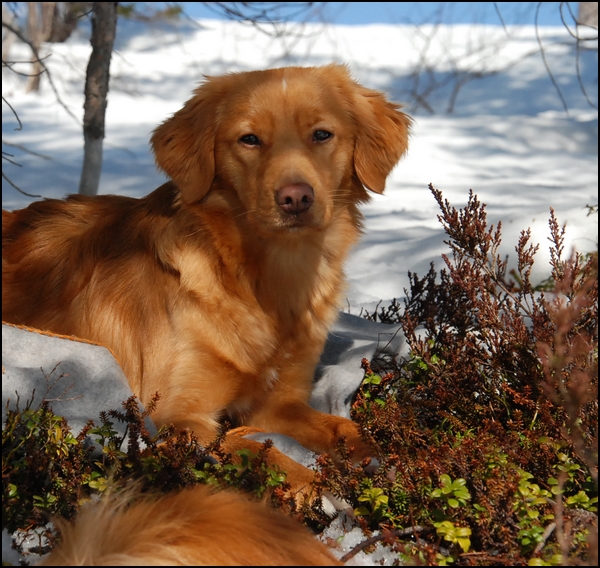 Hund 1: Den lille jenta vår
Dog 1: Our little girl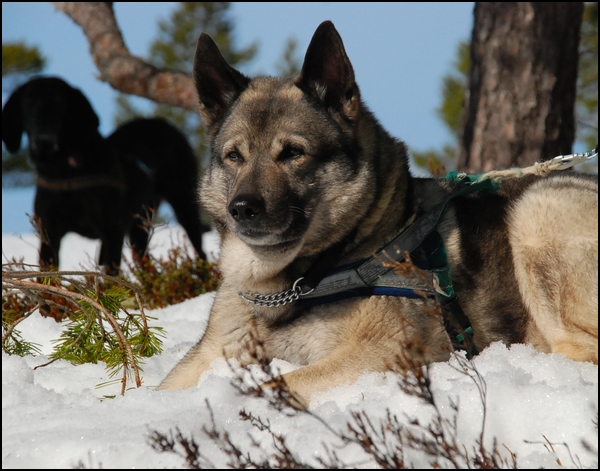 Hund 2: elghunden King
Dog 2: The Norwegian Elkhound King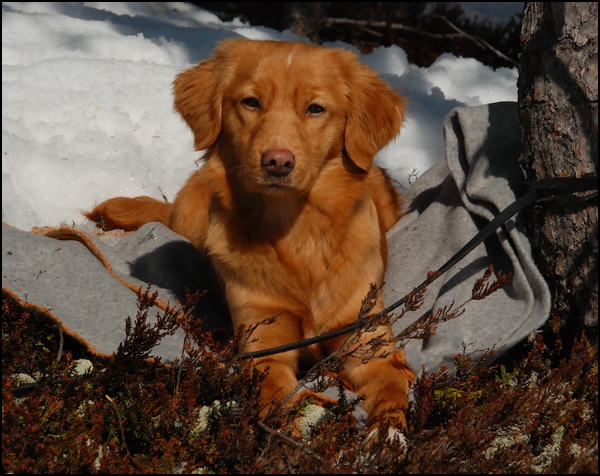 Lynx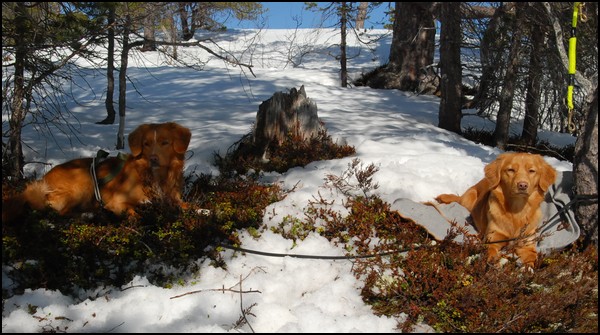 Mens vi tofotinger raster og griller og koker oss kaffe, slapper pelsene av i lyngen
While we make ourselves some coffee and elkmeat on the fire, the dogs are relaxing in the sun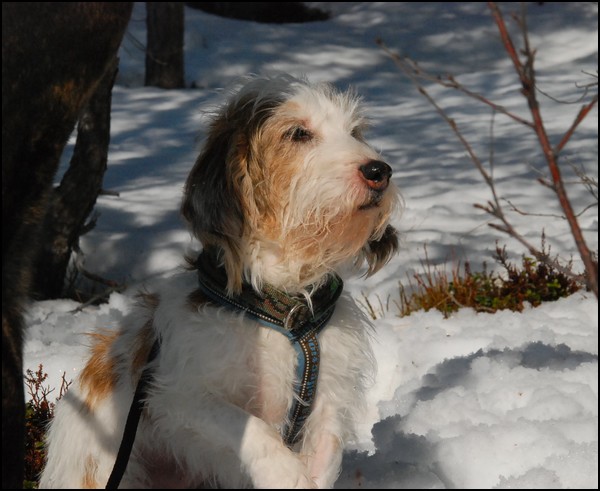 Hund 3: Basseten Frøy
Dog 3: The Petit Basset Griffon Frøy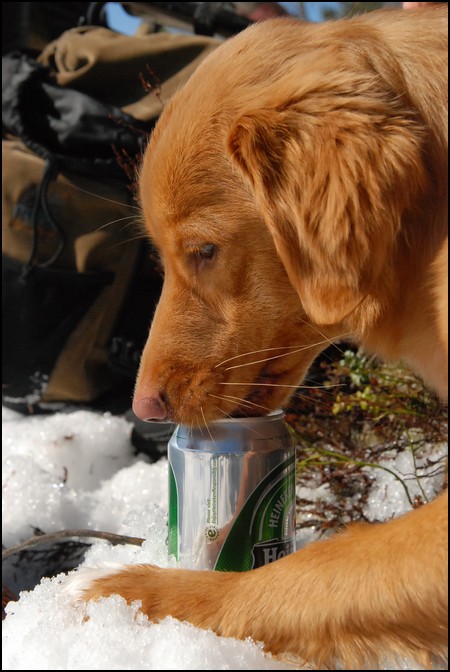 Fra hun var ni uker og ranet alt av tilsynelatende tomme ølburker og ølflasker har Lynx vist seg å være en habil ølkjenner...
From the age of nine weeks steeling every empty beercan, Lynx has proved to be a talented beercan-searcher..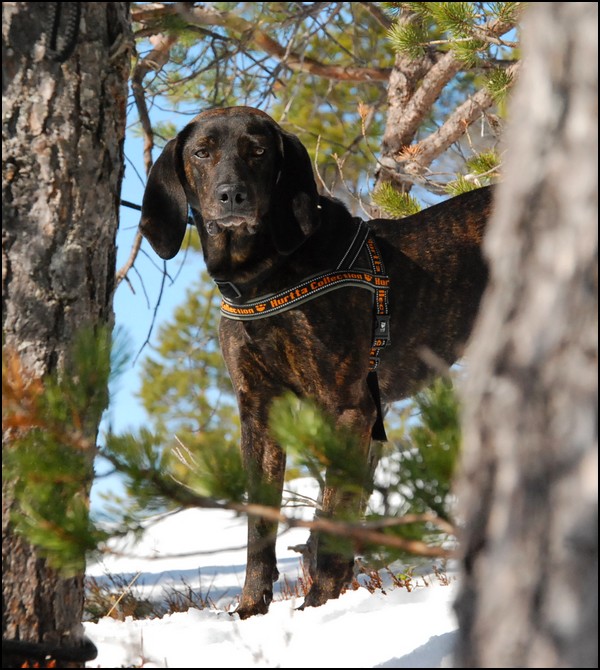 Hund 4: Plotthunden Peggy
Dog 4: The Plotthound Peggy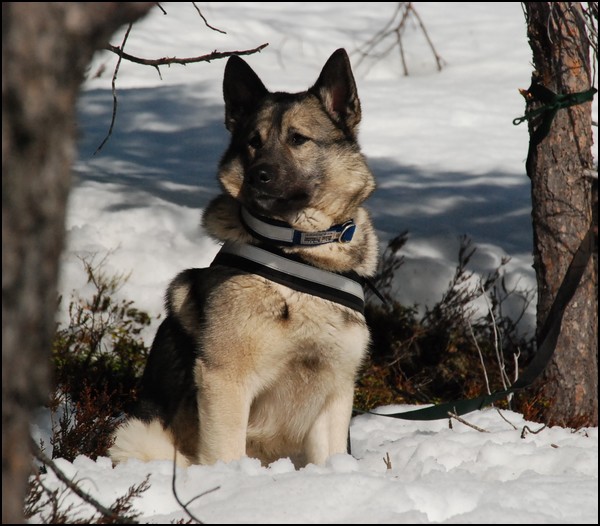 Hund 5: Mauser
Dog 5: our Norwegian Elkhound Mauser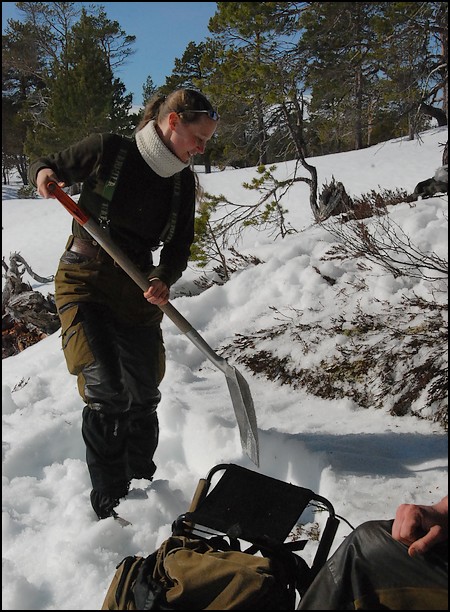 Lisa spar opp sittegrop til resten av følget
Lisa making a nice place to sit with our noses towards the sun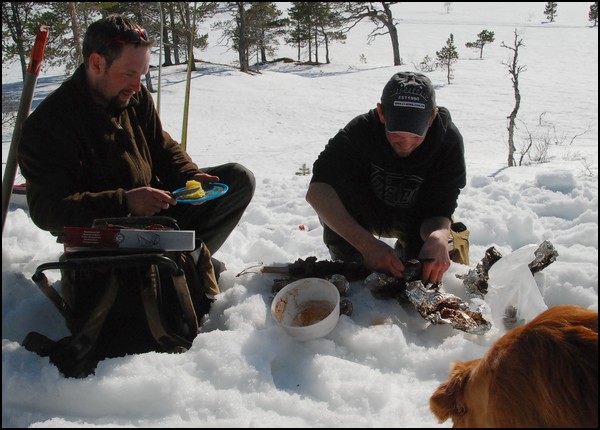 Gutta kokkelerer marinert elgkjøtt på bålet *nam*
The guys are making marinated elkmeat at the fire *jummy*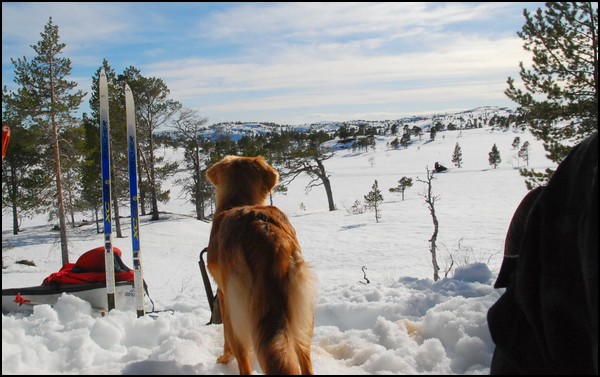 Lynx nyter utsikten
Lynx enjoying the view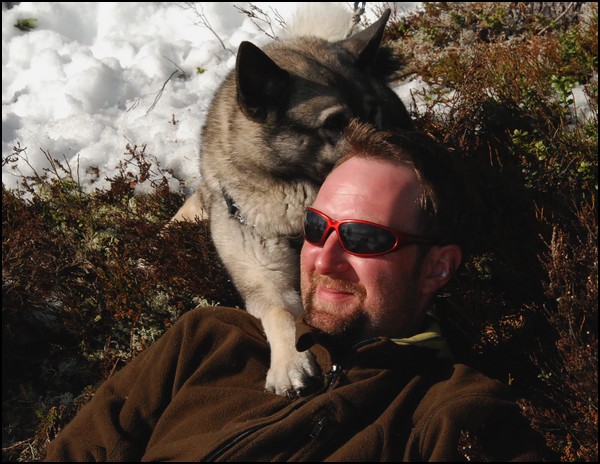 King er en skikkelig kosegutt!
King is very fond of cuddle!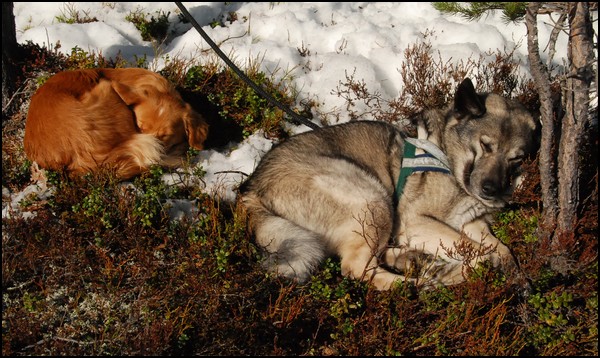 Alle hundene gikk godt sammen, og Lynx har funnet seg en soveplass ved King
Lynx has found a safe spot next to King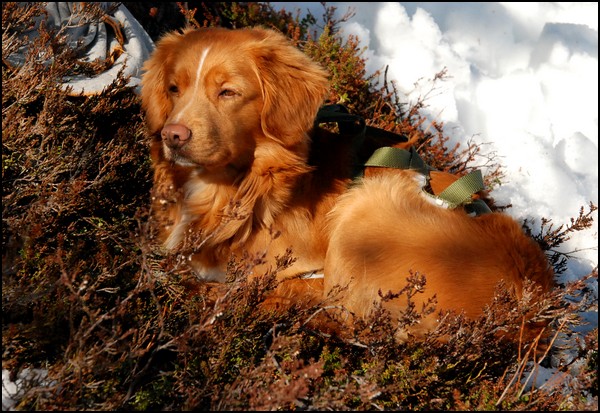 Hund 6: Emil
Dog 6: Emil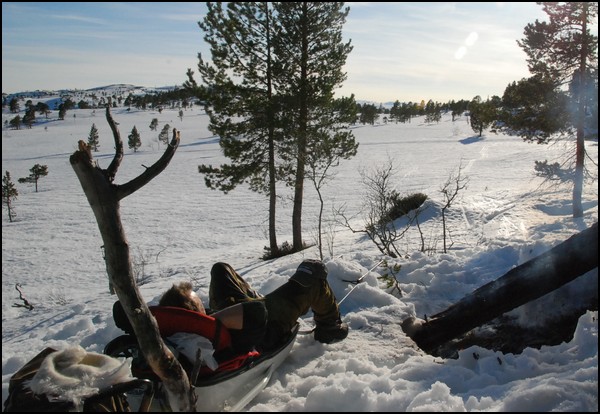 Ola tar middagshvilen i barnepulken :)
Ola taking a nap in the sled :)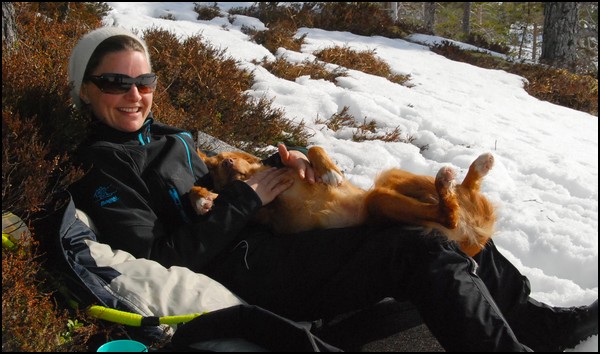 Jentene tar seg en velfortjent pust i bakken - livet er herlig!
The girls having a rest - lif is good!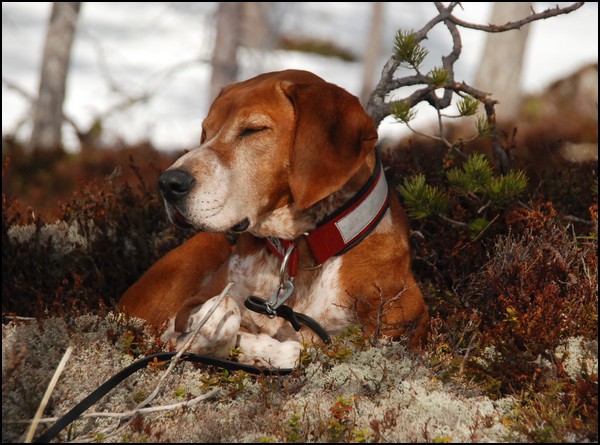 Hund 7: Skott
Dog 7: Skott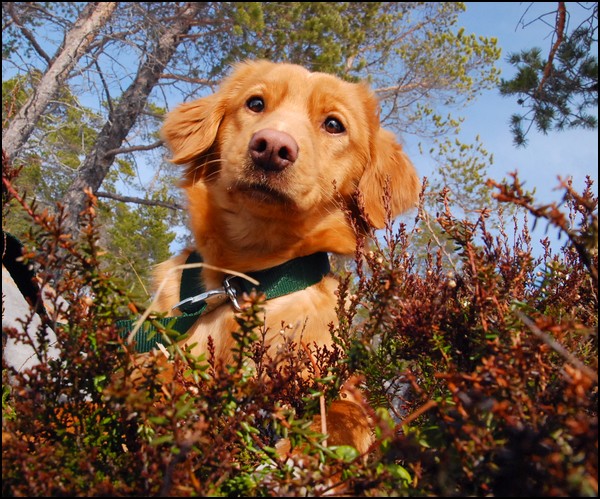 Lynx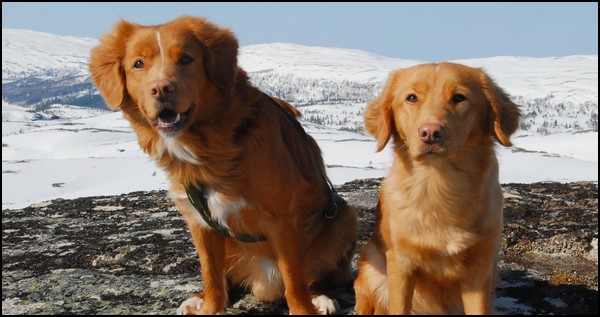 Emil & Lynx på toppen av Svartfjellet
Emil & Lynx at the summit: Svartfjellet

© Stene