Hamar 21.-23. november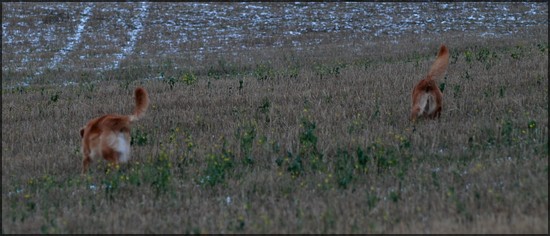 Emil og Artemis i fri gallopp over jordet ved huset vi leide under helga
Emil and Artemis running around in the field by the house we rented during the weekend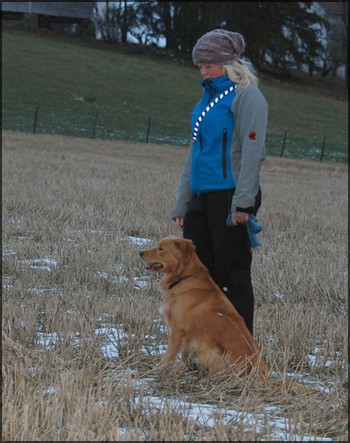 Emma og Peik gjør opp status på deres "sitte stille og ikke bry seg"
Emma and Peik is settling for the meaning of the term "sit calm and don`t care"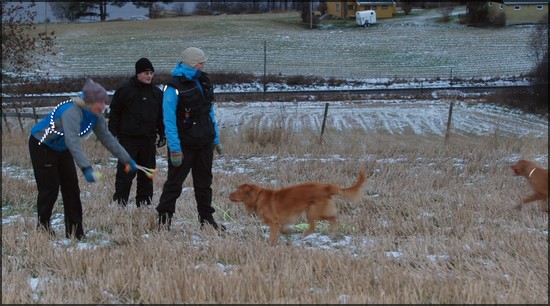 Øyner man et snev av glede over at innkallingen ser ut til å fungere?
Do we notice a bit of joy with Emma that the incoming seems to be working?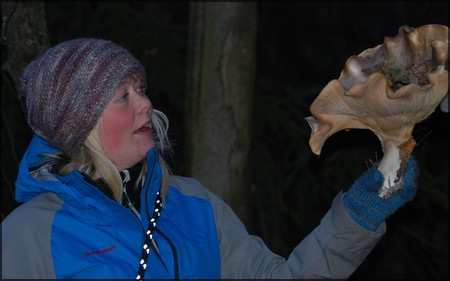 En monstersopp, som vi unnlot å spise
A monstermushroom we agreed on not to digest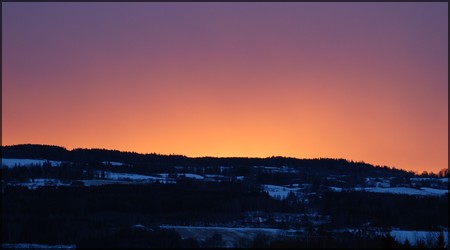 Vakker solnedgang ved Mjøsa
Beautiful sunset by Mjøsa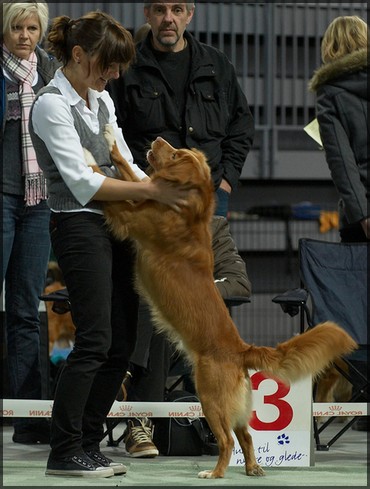 Hipp hurra! Jubelen tår i taket for tredje beste championhann med ck!
Yippi! Big joy for third best championmale with "excellent"!
Photo: Henrik Jensen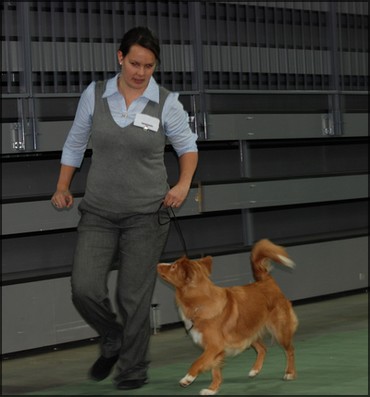 Guro spretter rundt i ringen med Salsa (Lauvstuas Salsa Surprise)
Guro bouncing around the ring with Salsa (Lauvstuas Salsa Surprise)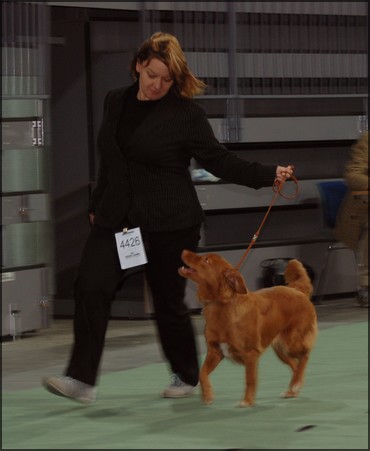 Nina løper som en gaselle med Kaisa pent travende ved sin side
Nina runs like a gaselle with Kaisa by her legs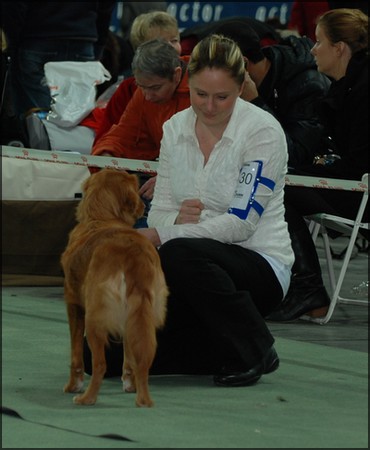 Johanna og Jing (Redadict Racing Rascal) venter på tur
Johanna and Jing (Redadict Racing Rascal) waiting for their turn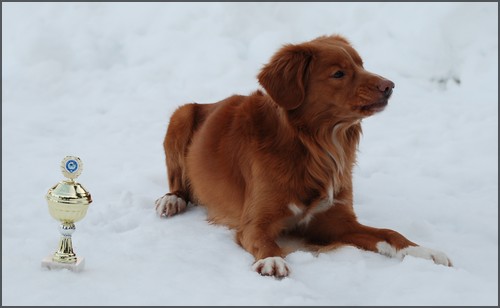 Den berømte pokalen må jo foreviges, men Emil synes det hele er overvurdert
The famous goblet must be eternalized, but Emil thinks it`s a bit over the top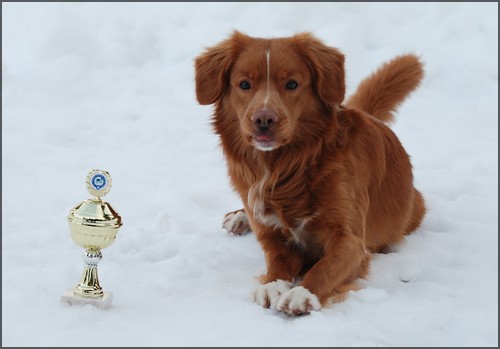 Blæh!
Making face, hah?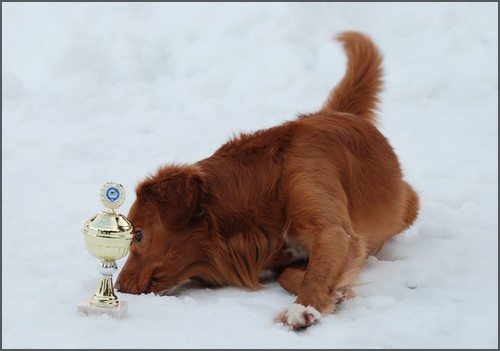 Hvis jeg bare sniker meg bortover her...
If I just sneak a bit closer...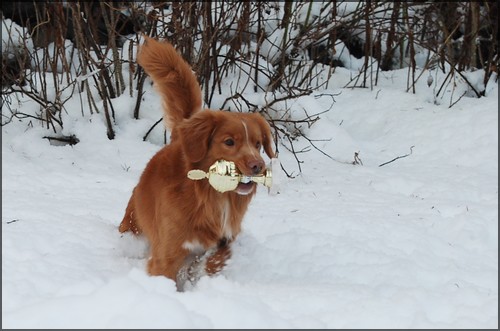 ...så klarer jeg å snappe den!
...then I manage to snatch it!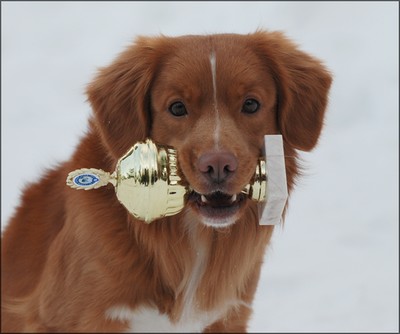 Vel, så ble bildet tatt etter Emils direksjoner denne gangen
Well, so the picture was taken on Emil`s directions this time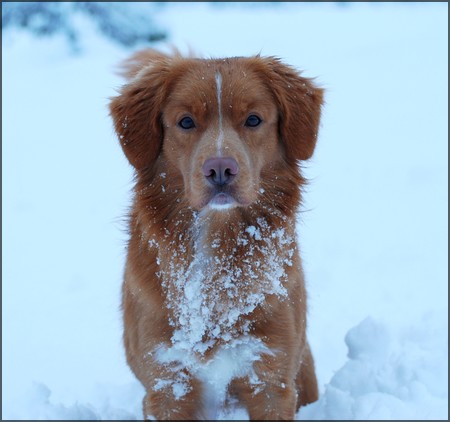 Da var det slutt på å se fjong ut for denne sesongen!
Then the styling is finally over for this season!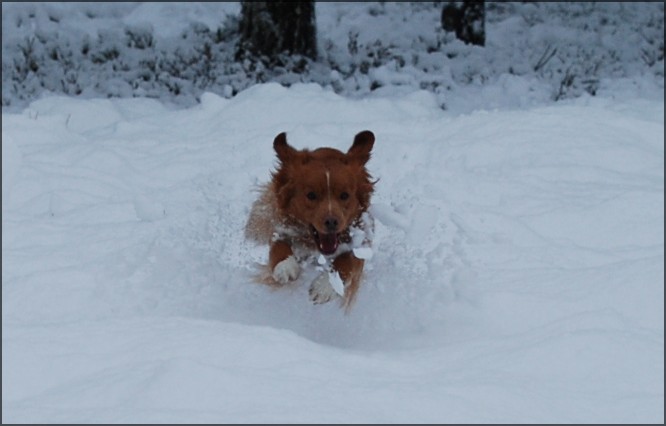 © Stene