Valpevisitt Sverige juli 2009 album 3/Puppyvisiting in Sweden July 2009 album 3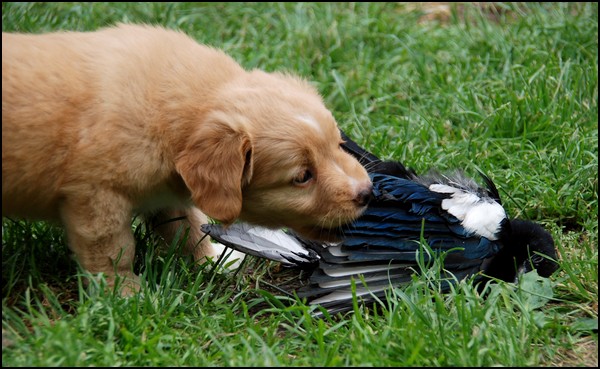 Tispe 7 i ferd med å bli kjent med skjæra
Bitch 7 about to get to know the magpie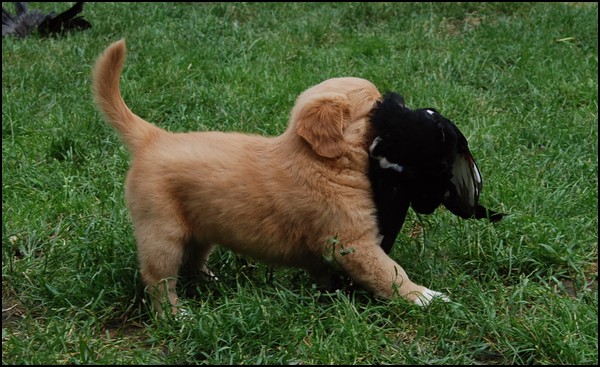 Snapp! ...så var det gjort! Men hvem slukket lyset?
No problem! Except I can`t see anything!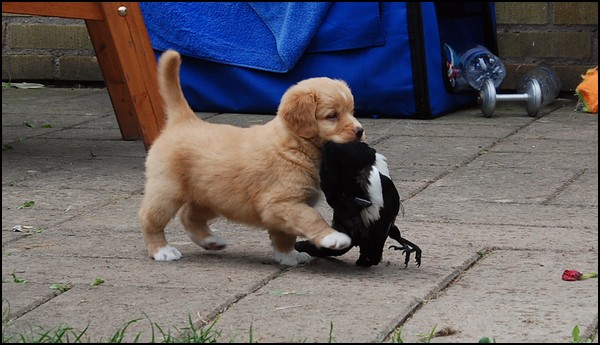 Stolte jenta si det
What a proud girl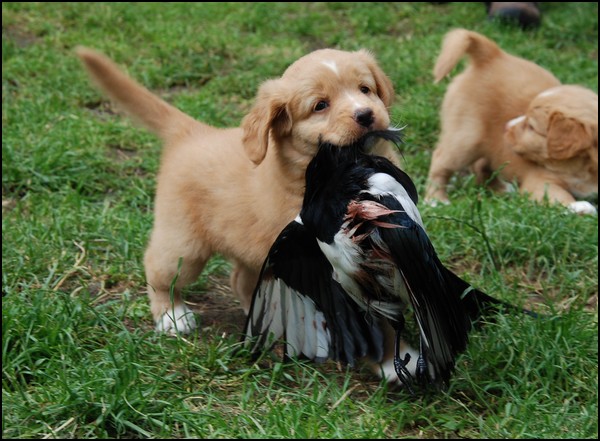 Man kan liksom ikke gis seg mens leken er god..!
You can`t just stop when it`s this much fun..!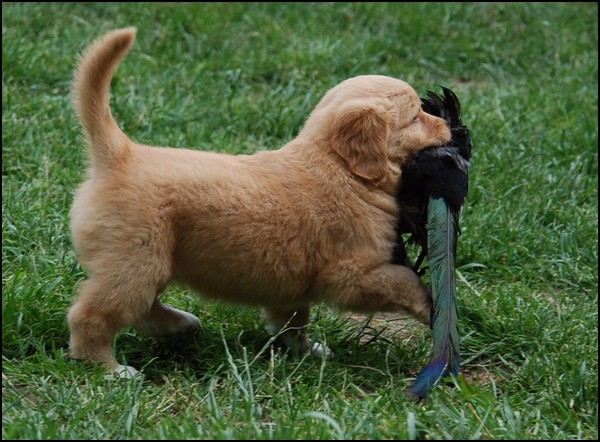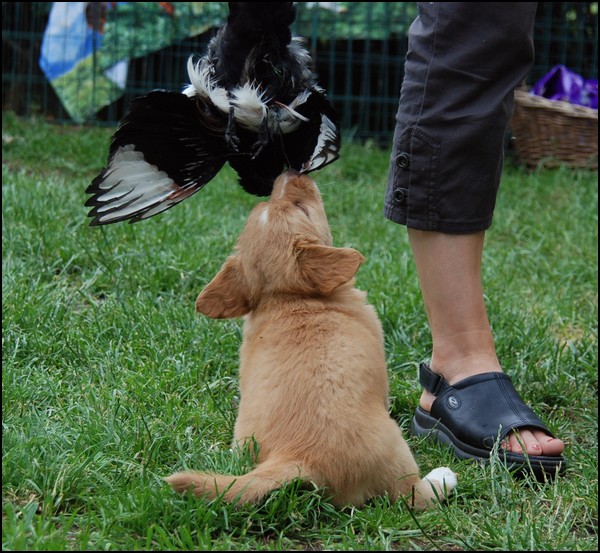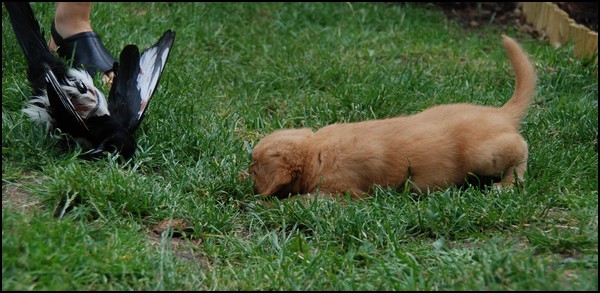 Så er det tispe 1 sin tur
Then it`s bitch 1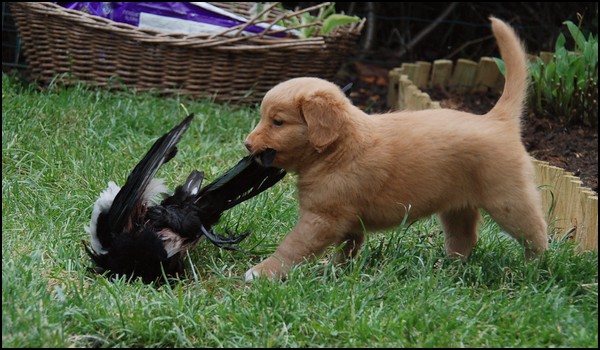 Jeg forsøker meg på vingen jeg også
I`ll try the wing first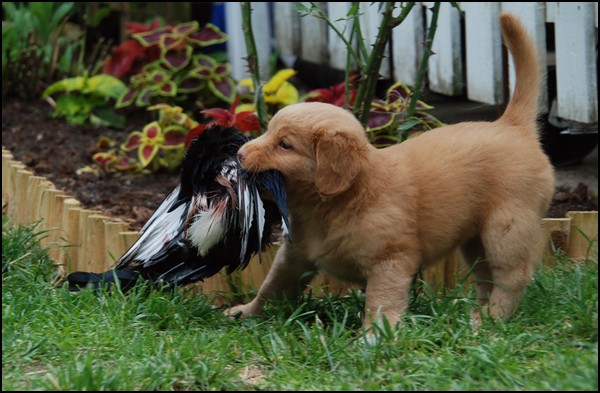 Nei, sånn var mye bedre
No, this was a much better way to do it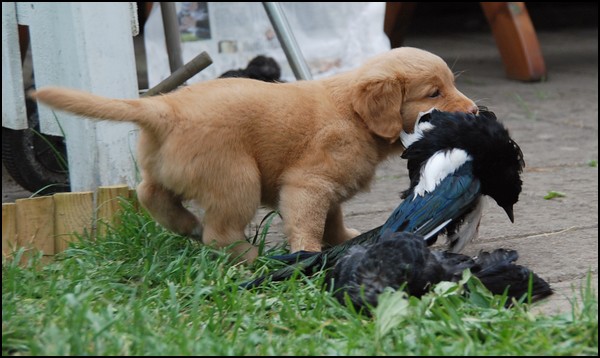 Da sier jeg takk for meg!
Time to go!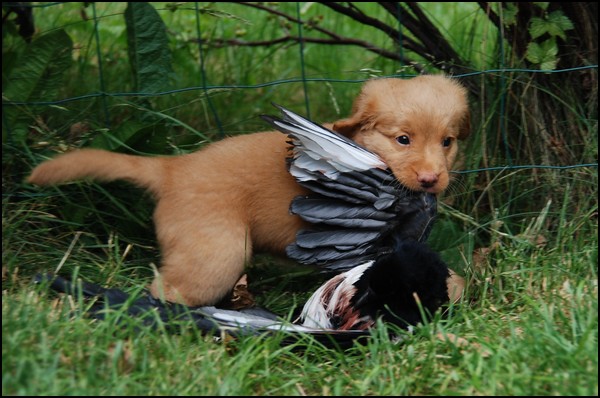 Skikkelig snadder matte har funnet fram!
What nice toys my human has given me!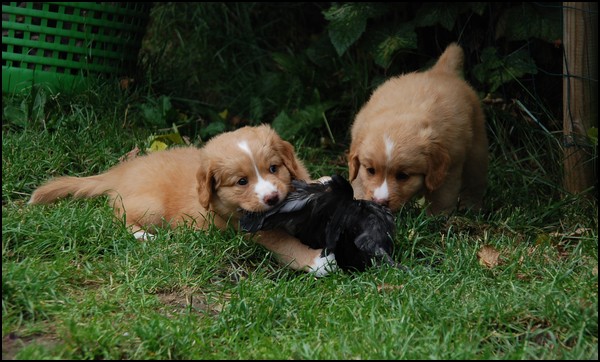 Tispe 4 og 3 torpederer skjæra
Bitch 4 and 3 attacking the magpie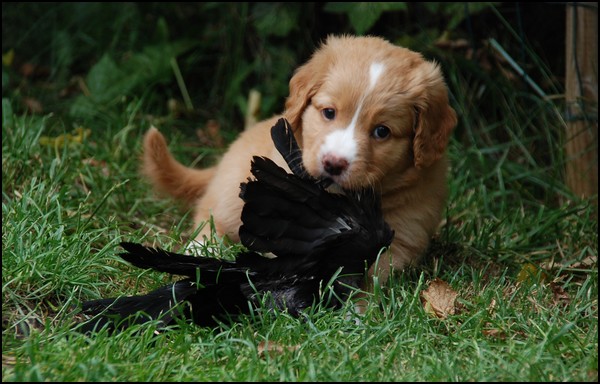 Tispe 4
Bitch 4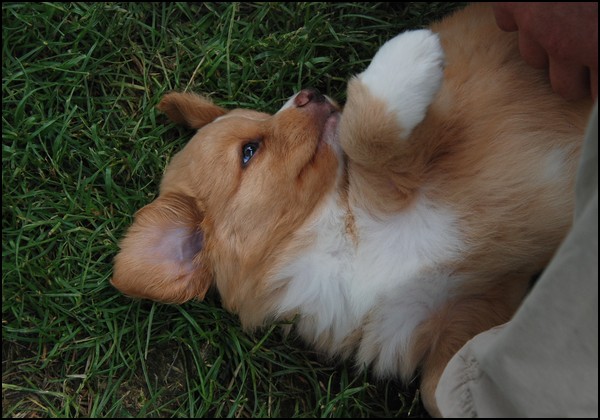 Tispe 7 koser seg i gresset
Bitch 7 relaxes in the gras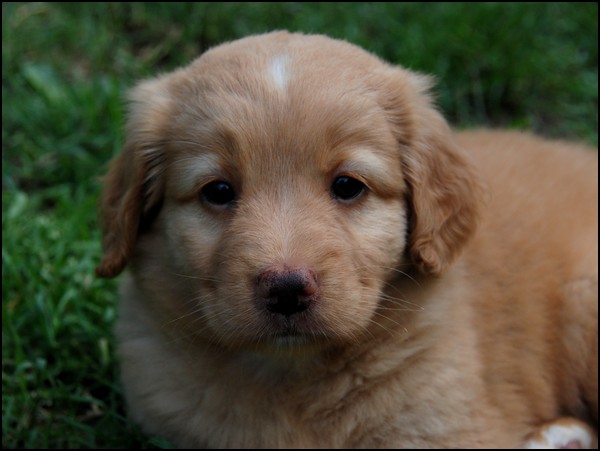 Tispe 2 - begynner å bli trøtt?
Bitch 2 - starting to get tired?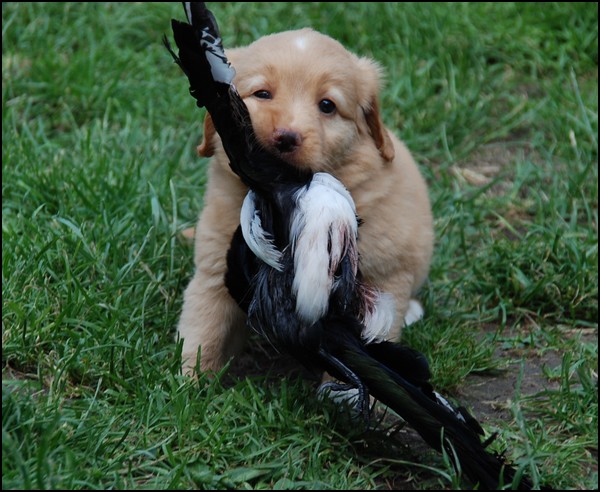 ..på ingen måte
..not exactly

© Stene