Valpevisitt Sverige juli 2009 album 2/Puppyvisiting in Sweden July 2009 album 2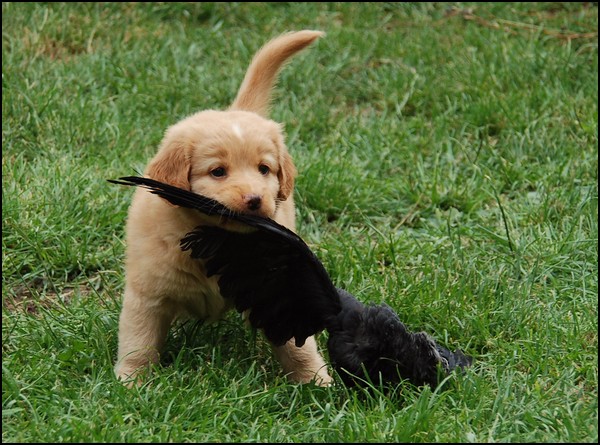 Tispe 2 lar seg heller ikke be to ganger
Bitch 2 doesn`t need encouragement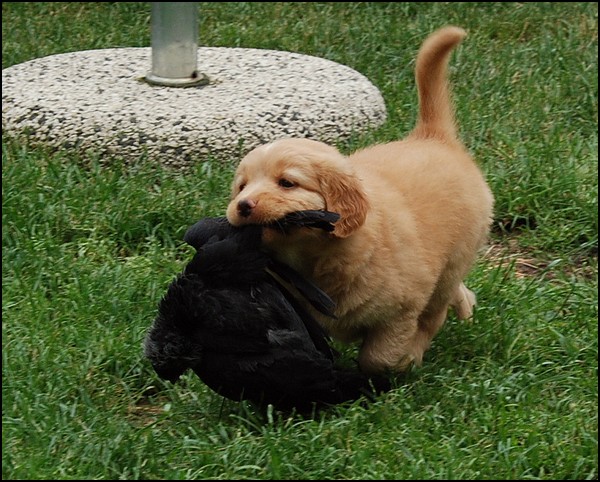 Høy haleføring og meget stolt lita frøken!
High tail and a very proud little miss!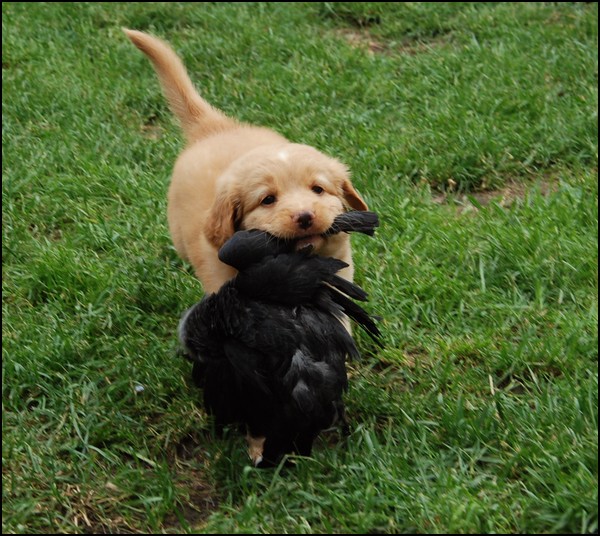 Ville du se litt nærmere på denne kanksje?
Did you want to have a closer look at this perhaps?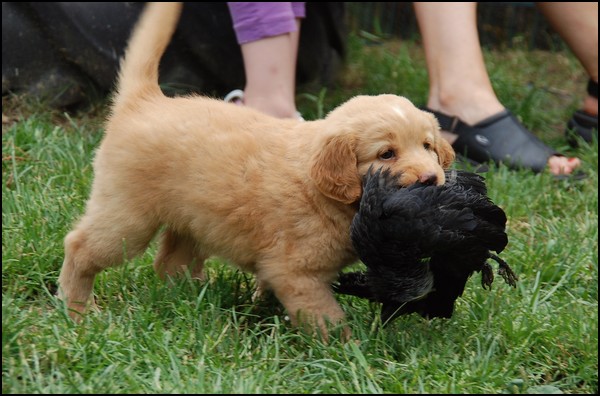 Jeg kunne også ha båret rundt på denne hele dagen...
I could also carry this for the whole day...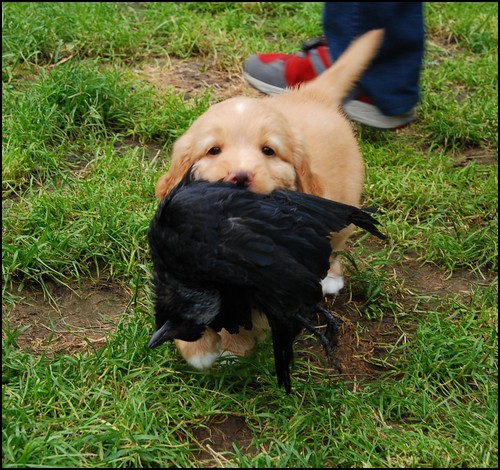 Men jeg kan gjerne avlevere den til deg hvis du vil!
But ofcourse you may have it if you`d like!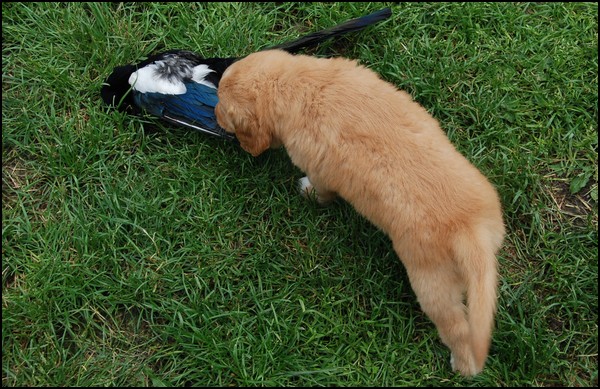 Aha! Se hva jeg fant - helt av meg selv!
Aha! Look what I found - all by myself!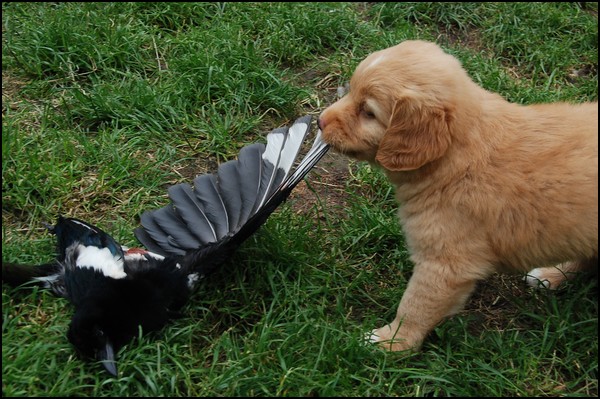 Er det slik det skal gjøres?
Is this the way to do it?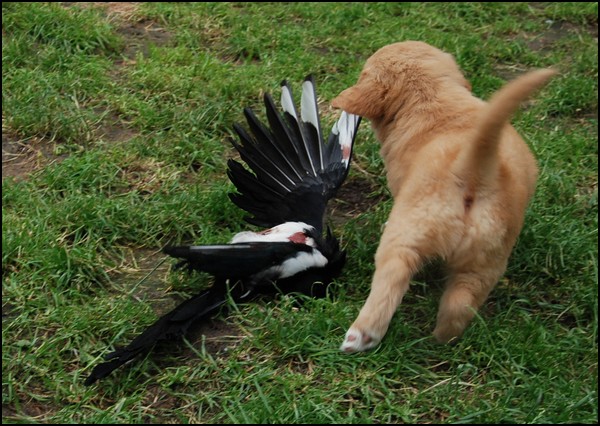 Jepp! Det fungerer helt optimalt!
Yes! It works perfectly!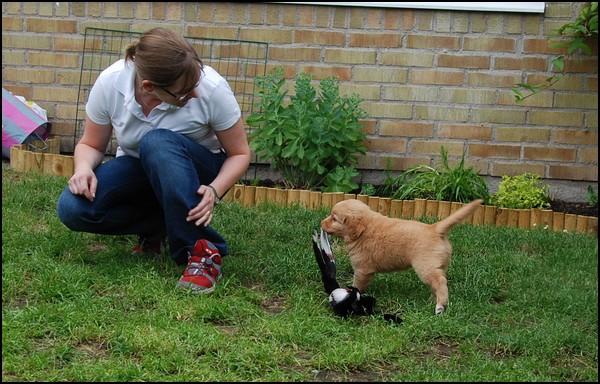 Inn til mennesket og avlevere - det er visst det som gjør dem glade!
And run home to deliver it to the human - that`s what make them happy!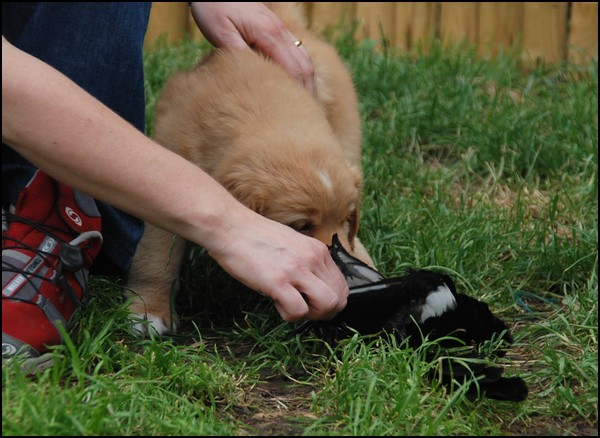 Spennende saker...
How exciting...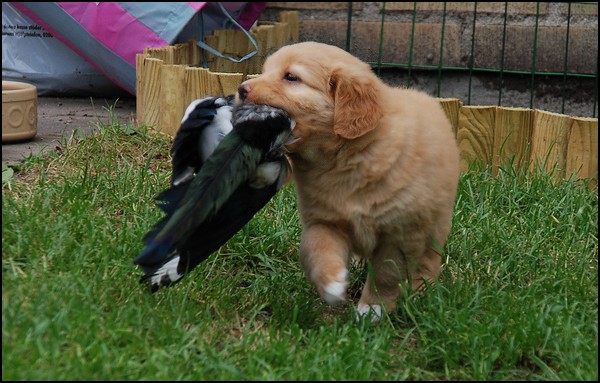 Næh! Det går mye bedre å bære den sånn!
It sure was easier this way!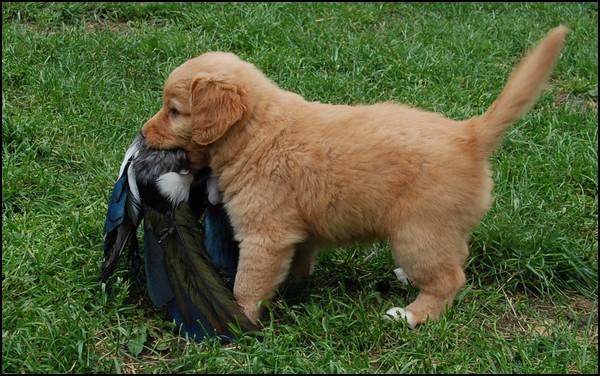 Høy haleføring og stolt frøken her også!
Tail up high and a proud miss!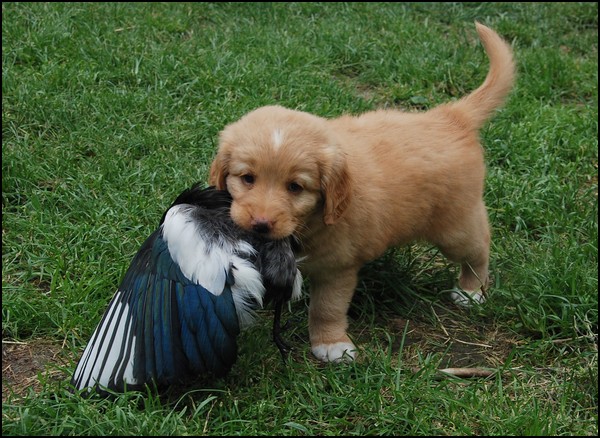 Hvorfor plukket de ikke fram bruksanvisningen med det samme? Enkelt!
Why didn`t anyone show me the directions for use to begin with? It`s simple!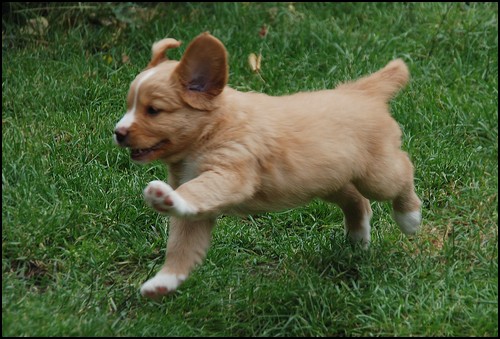 Tispe 5 i full fart!
Bitch 5 running!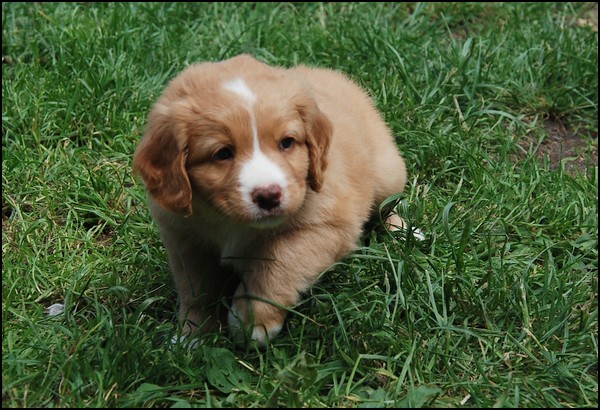 Sukkersøte tispe 5
Bitch 5, sweet as candy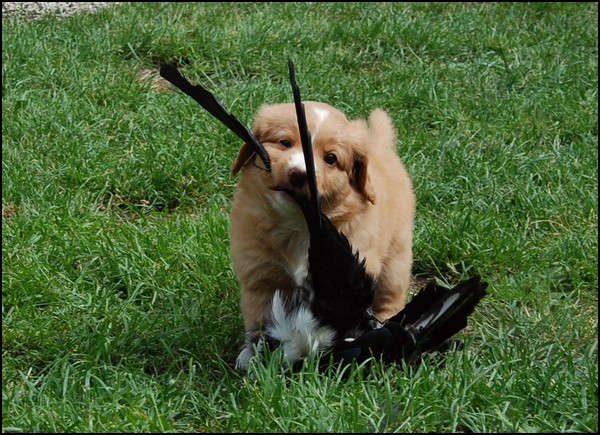 Er dette en slik indianerlek?
Is this some sort of Indian game?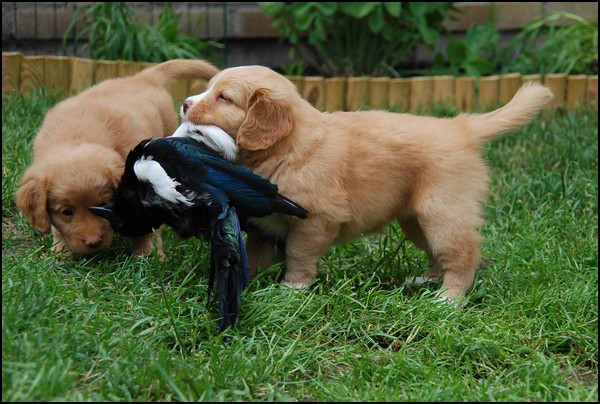 Man må være stormunnet for å klare dette her!
You need to have a really big mouth to do this!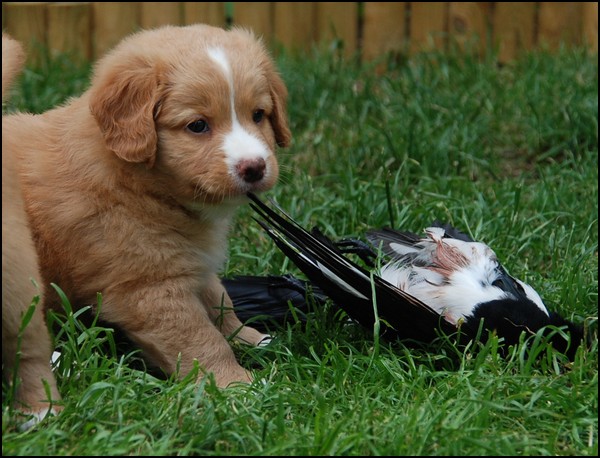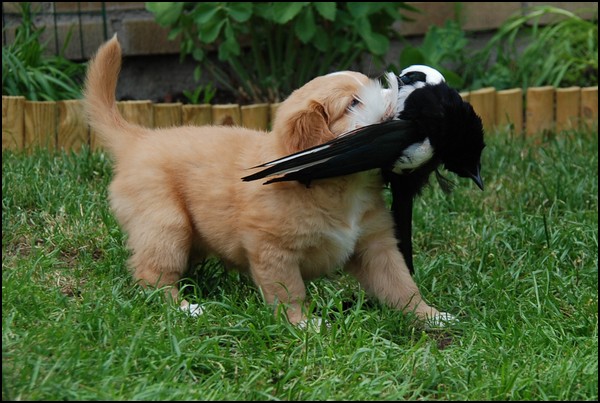 Slik er det visst det skal gjøres: ta et solid grep...
This is probably the way to do it: determined grip...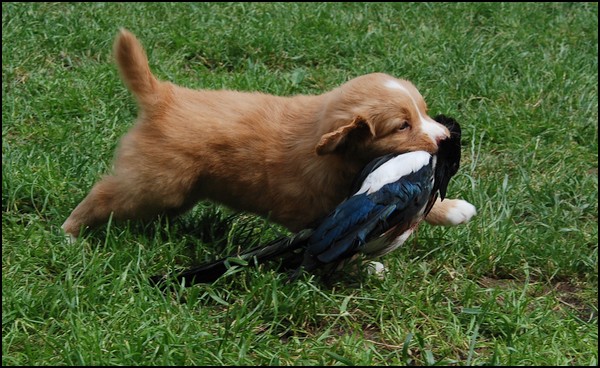 ...løp så raskt du kan...
..run as fast as you can...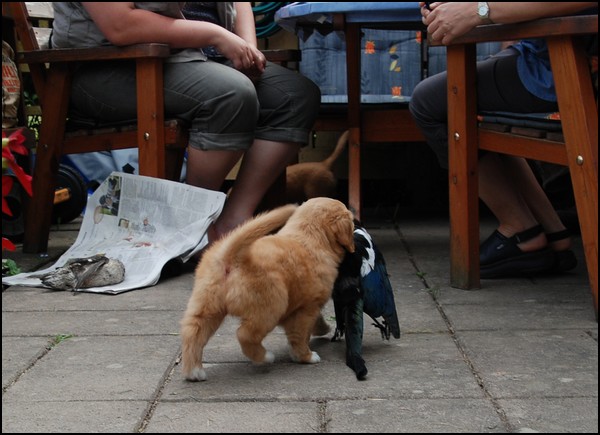 ...og avlever til mennesket ditt!
...and deliver to your human!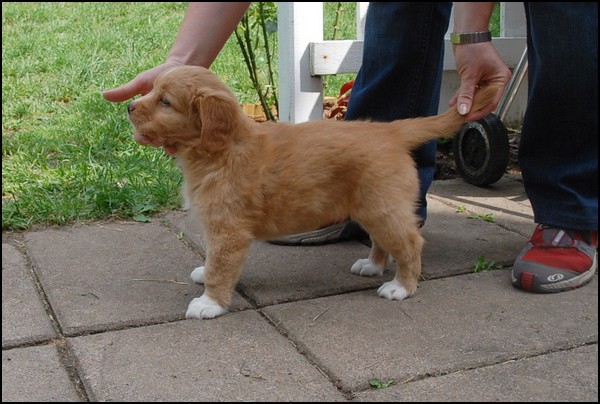 Tispe 5 poserer gjerne - i ca. 1,5 sekunder...
Bitch 5 poses gladly - for about 1,5 seconds...

© Stene