Valpevisitt Sverige juli 2009 album 1/Puppyvisiting in Sweden July 2009 album 1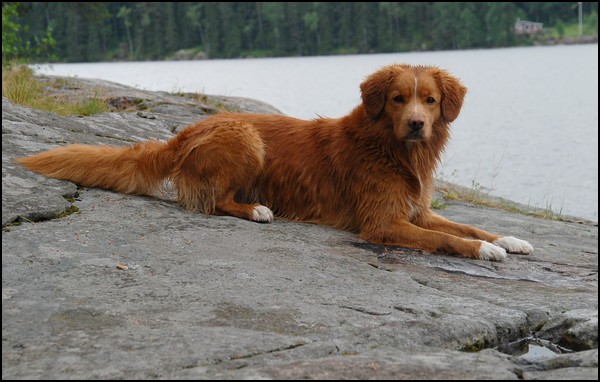 Emil tørker etter en svømmetur i et vann vi rastet ved
Emil drying up after a sim in a lake we stopped by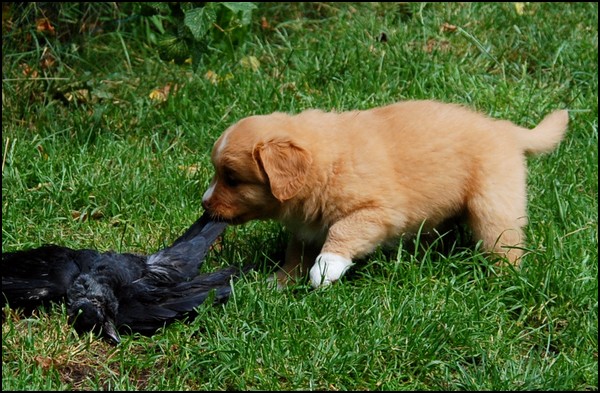 Tispe 3 er i gang med å smake på en kråkefugl
Bitch 3 is tasting a black bird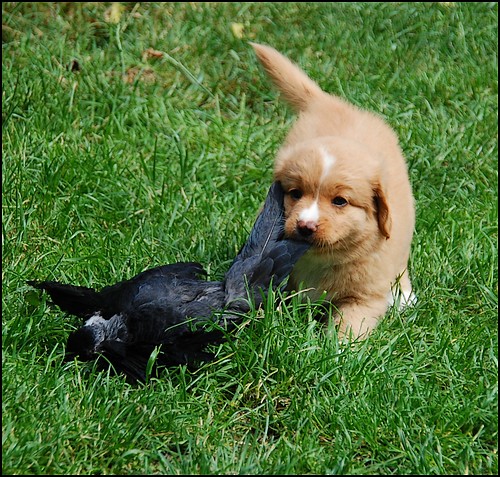 Den er stor og litt uhåndterlig...
It`s huge and a bit difficult to carry...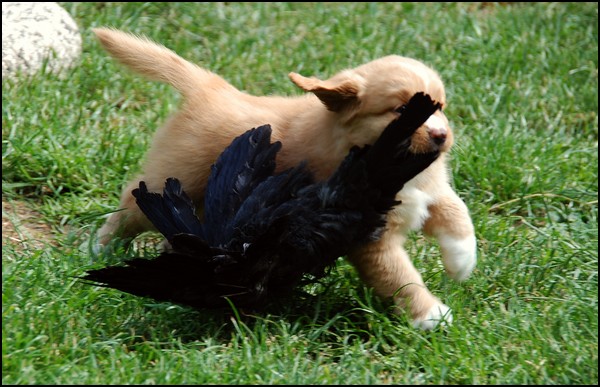 Men den er MIN..!
But it`s MINE..!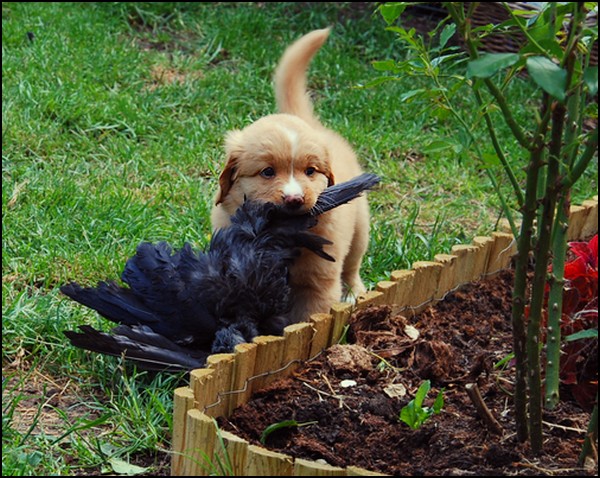 Men hvor skal man gjøre av den..? I blomsterbedet?
But where is it supposed to go..? In the flower-bed?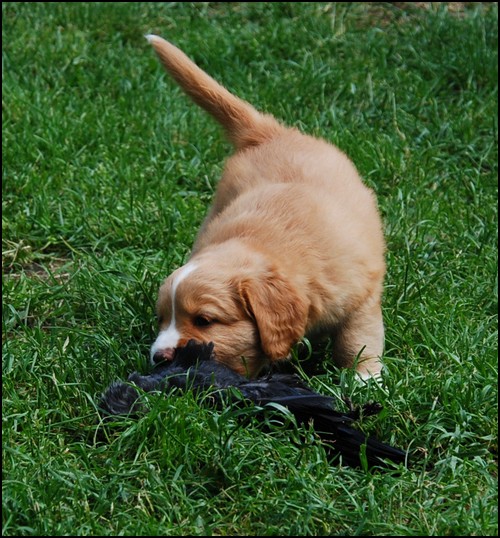 Tispe 4 tar et resolutt grep..!
Bitch 4 grabs it determined..!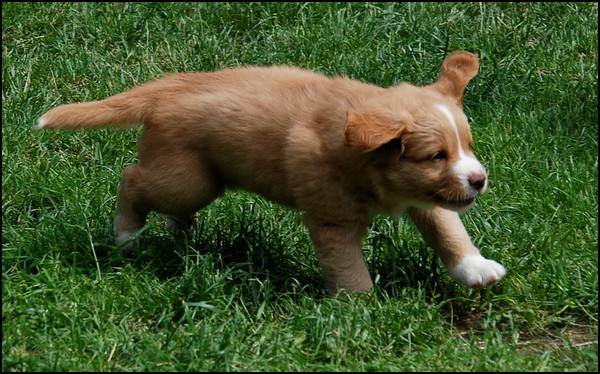 Åh! Noen roper på meg!! ...og glemmer hva hun akkurat hadde i munnen :)
Oh! Someones calling for me..! ..and forgets all about the bird :)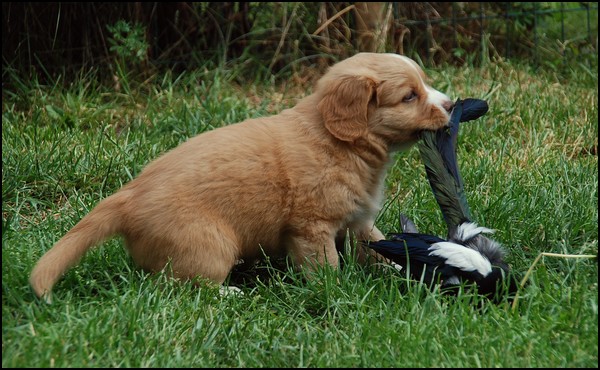 En skjære smaker minst like godt!
A magpie tastes just as good!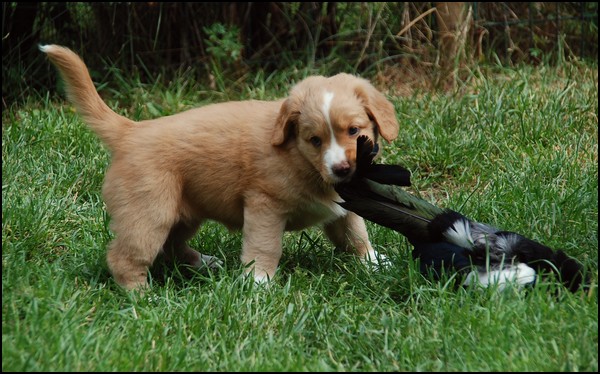 Men er like vanskelig å få med seg i èn del.
But is just as difficult to move in one piece.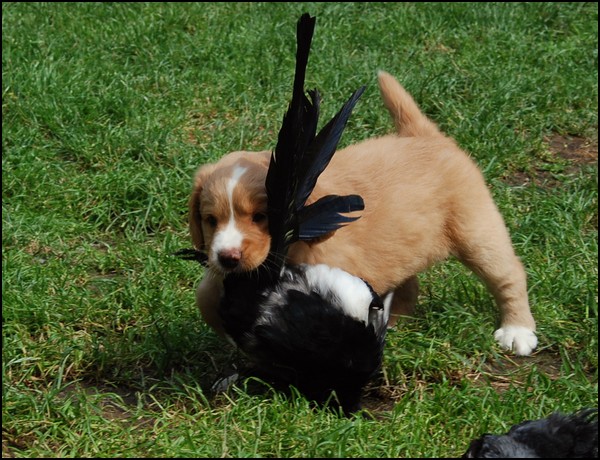 Kanskje hvis jeg griper den slik?
Maybe if I grab it like this?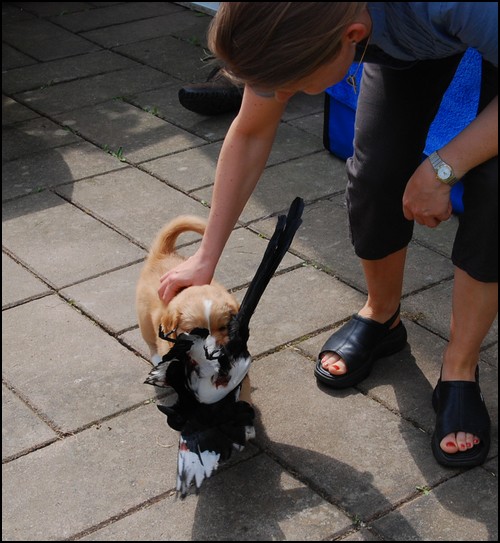 DER løste det seg, og tispe 4 bærer stolt rundt på byttet sitt!
That was the solution, and bitch 4 is proudly showing off her prey!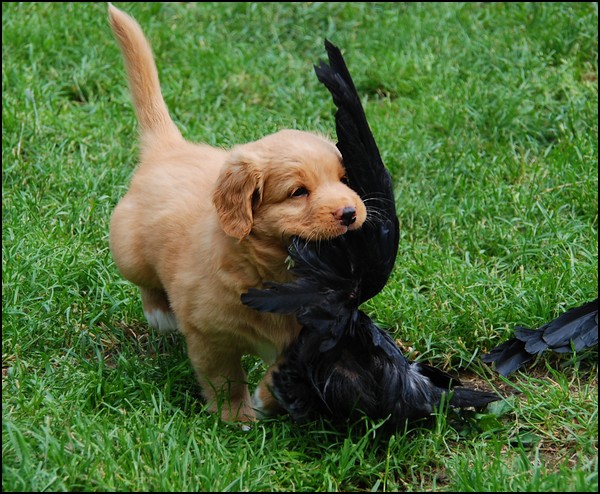 Hannen er ustoppelig også i dette selskapet
The male is instopable in this task as well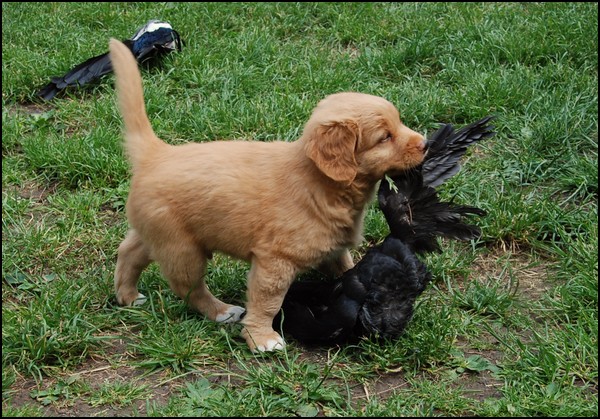 Det er jo bare å gjøre det som forventes av en liten herremann!
You just have to do what`s expected from a little man!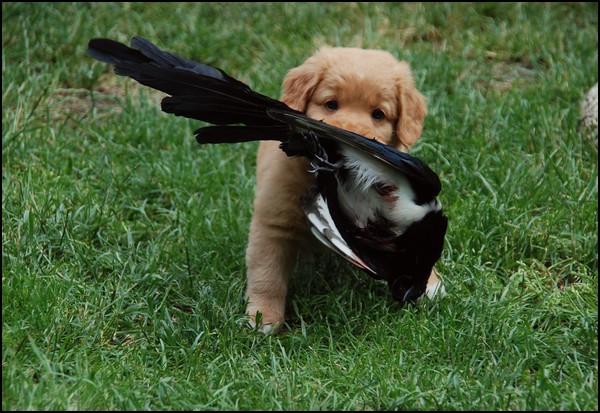 En stolt gutt!
A proud boy!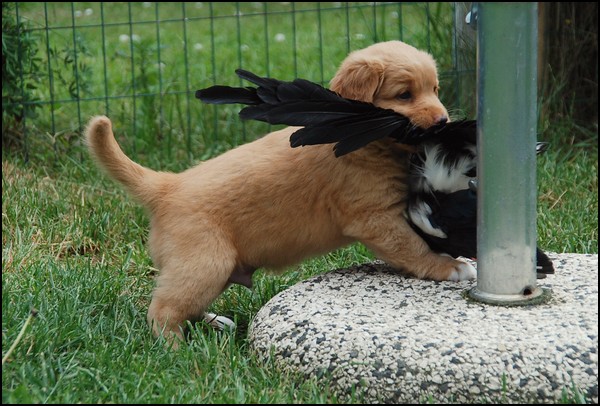 Kan man kanskje klatre samtidig?
Is it possible to climb in the same session?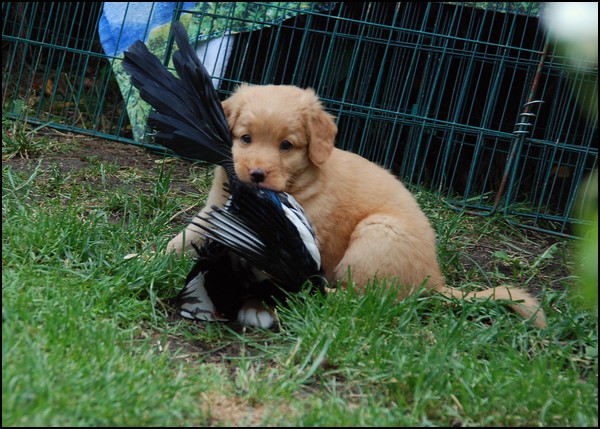 Jeg kan sitte her i evigheter!
I could just sit here forever!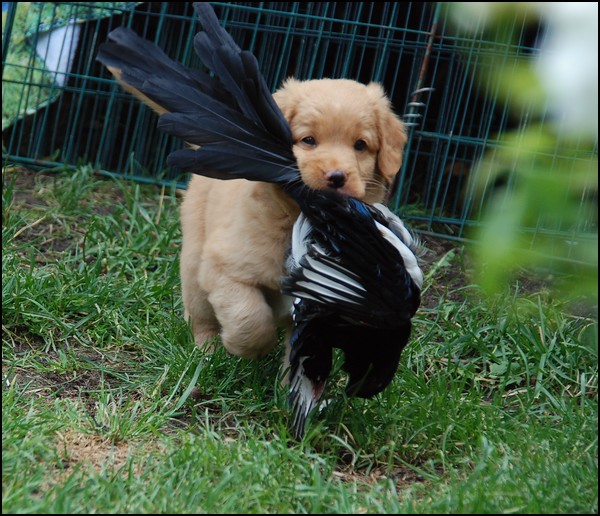 ...eller gå en tur med min nyervervede venn!
...or just go for a walk with my new friend!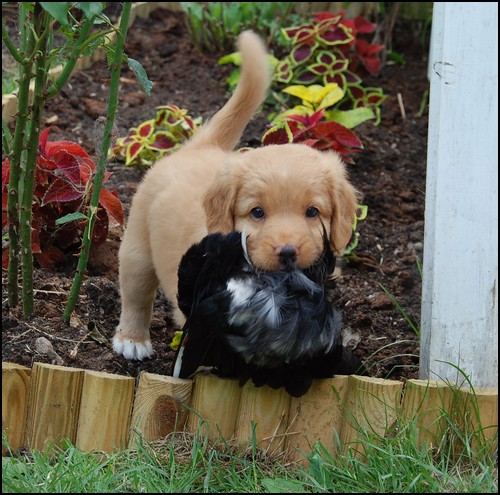 Den skjønneste blomsten i blomsterbedet!
The most beautiful flower in the flower-bed!

© Stene