Jaktkurs Sundsvall oktober/Huntingcourse Sundsvall October 2009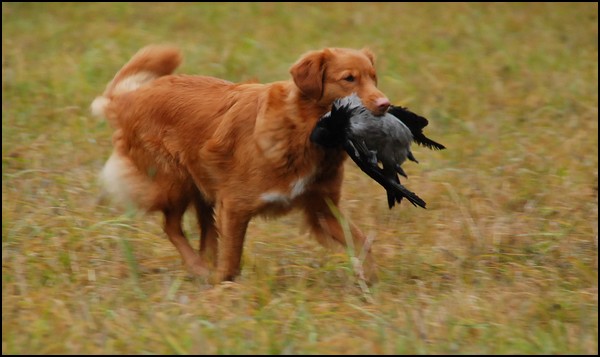 Jing har funnet en kråke
Jing has found a crow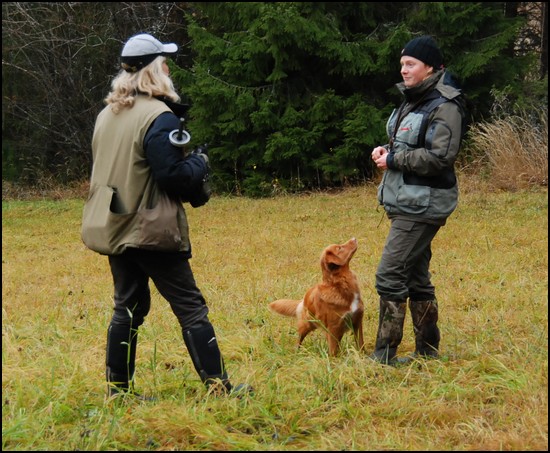 Gjennomgang av øvelsen
Reviewing the exercise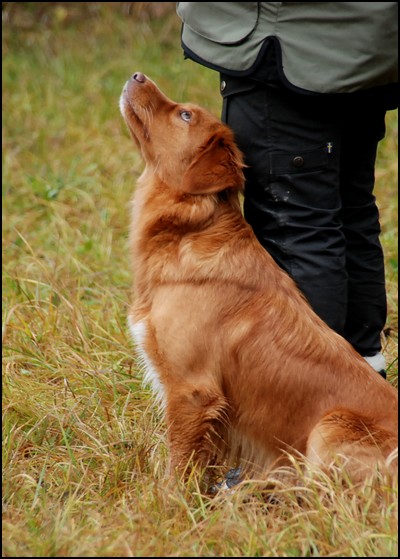 Rasa har en fantastisk kontakt med Marja-Liisa!
Rasa and Marja-Liisa have a great connection!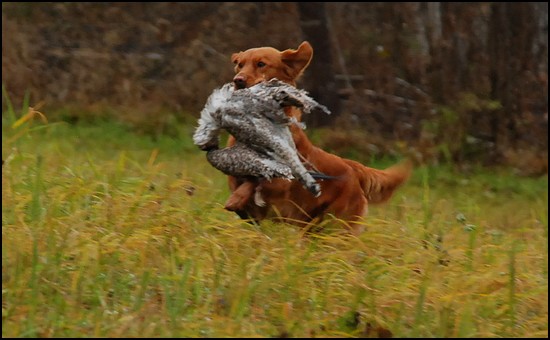 Daisy apporterer måse
Daisy retrieving a sea-gull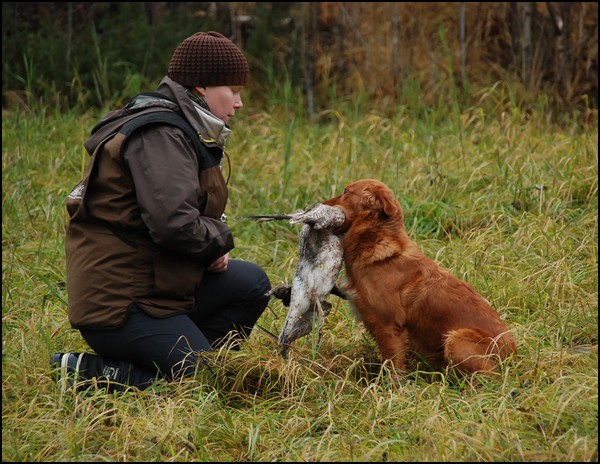 Prototypen på godt samarbeid - Annina og Daisy
The prototype of cooperation - Annina and Daisy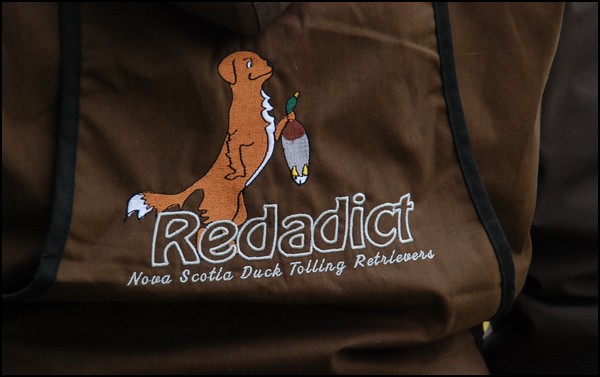 Den dagen jeg ender opp med en slik vest blir en lykkedag av de få!!!
Te day I end up getting a vest like this one will be my luckiest day!!!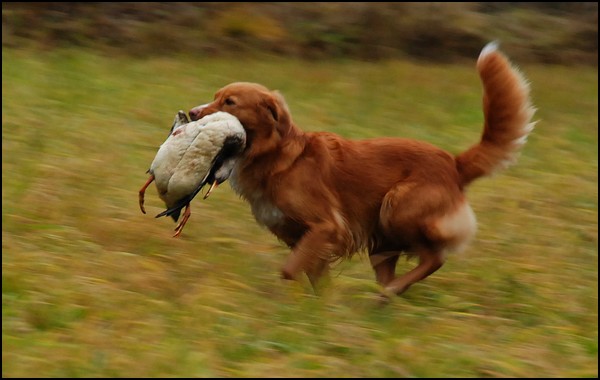 Humla i fint driv kommer inn med en and
Humla coming home with a duck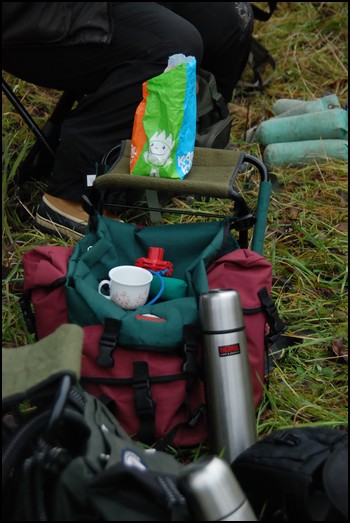 Et lite utvalg av nødvendigheter for jakttrening
A small sample of things you need to when practicing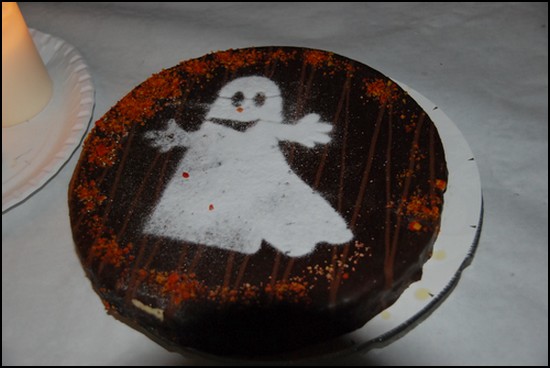 Lørdag var Halloween og Marie hadde kjøpt kake!
Saturday was Halloween, and Marie had bought us a cake!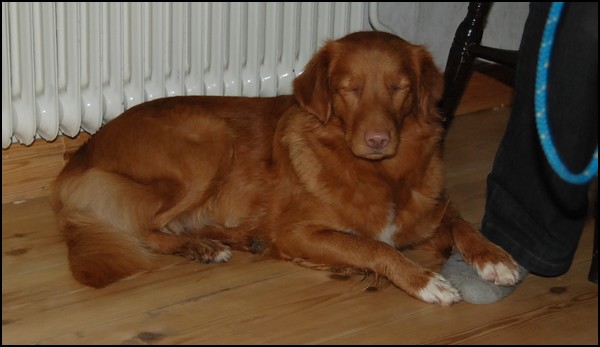 Jing påsto hardnakket at hun ikke var sliten, men sover med hodet oppe under selskapelighetene!
Jing pretended not to be tired, but got caught sleeping with her head above the floor during the party!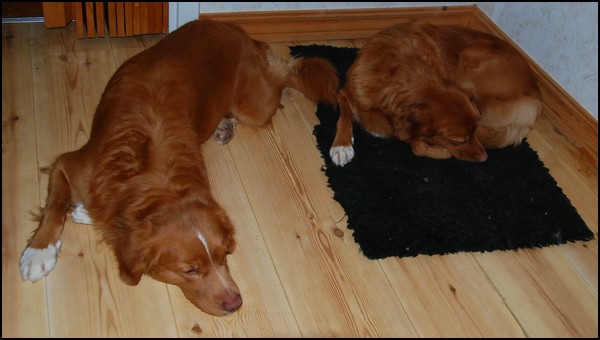 Det er ikke første gang Emil og Jing sover sammen, og det ser jo unektelig trivelig ut!
It`s not the first time Emil and Jing share a blanket, looking rather cosy!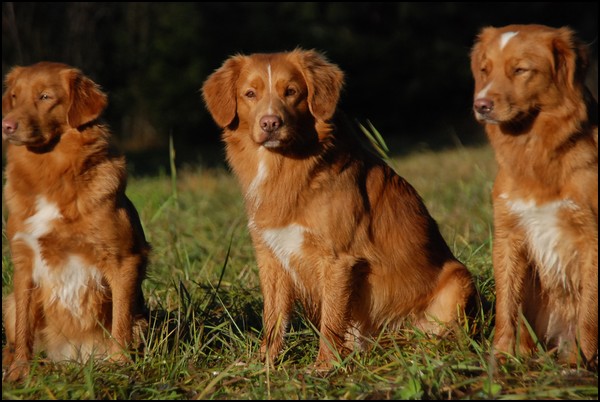 Emil trives godt blant damene!
Emil blooming between the girls!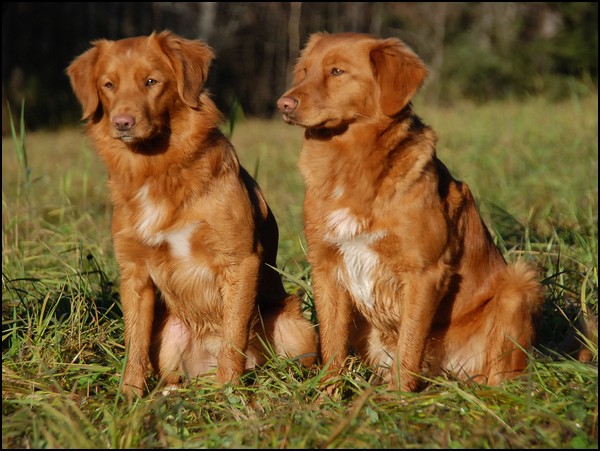 Toppen & Daisy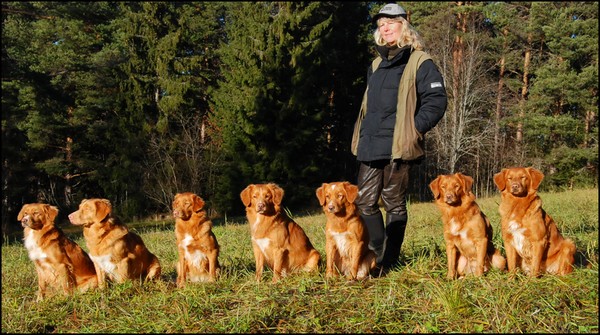 Fru Norrblom med f.v. Humla, Crille, Jing, Emil, Rasa, Toppen og Daisy
Mrs Norrblom with: Humla, Crille, Jing, Emil, Rasa, Toppen and Daisy

Marja-Liisa & Rasa, Johanna & Toppen, Marie & Crille, Annina & Daisy, Johanna & Jing, Anita & Simba, Chatrin & Humla, Elisabeth & Emil

© Stene