Jaktkurs Sundsvall oktober/Huntingcourse Sundsvall October 2009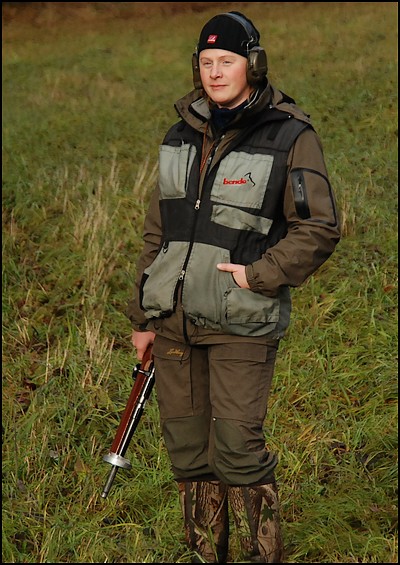 Nyter du stillheten inne i øreklokkene, Johanna?
Enjoying the silence, Johanna?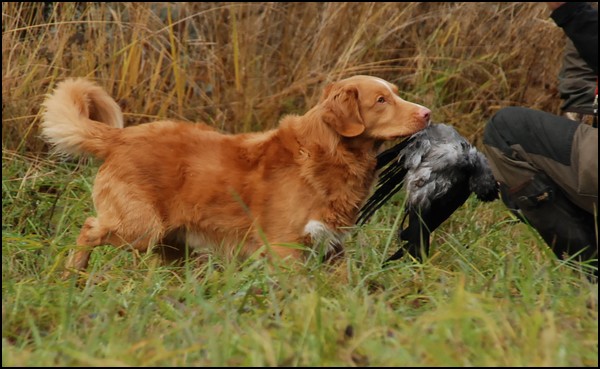 Crille synes det er mest hensiktsmessig å bære en kråke etter foten!
Crille feels it`s better to carry the crow by its legs!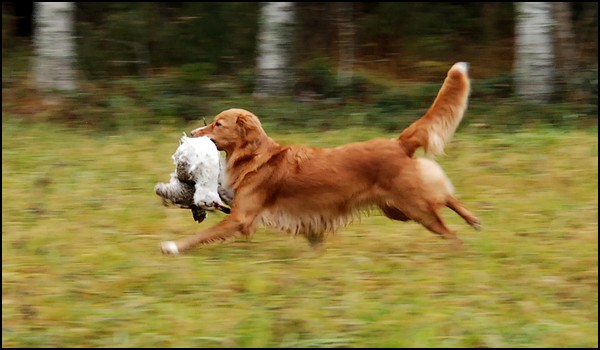 Humla med fint grep om måsen
Humla with a nice grip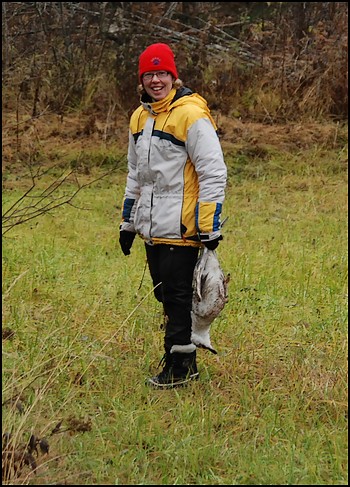 Marja-Liisas grep om måsen er minst like bra!
Marja-Lisa`s grip is not that bad either!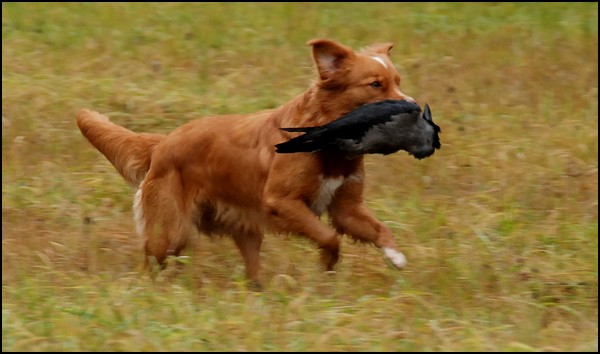 Rasa kommer med kråke
Rasa returning with a crow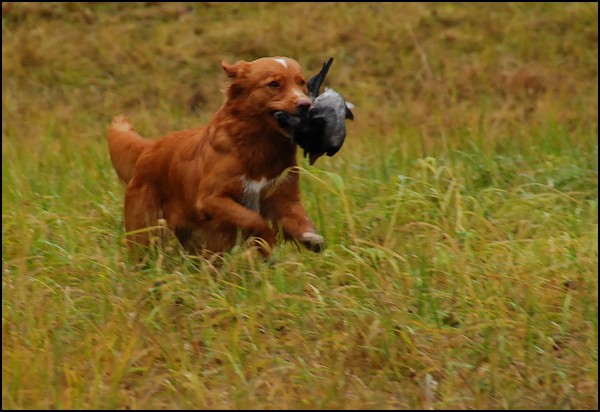 Rasa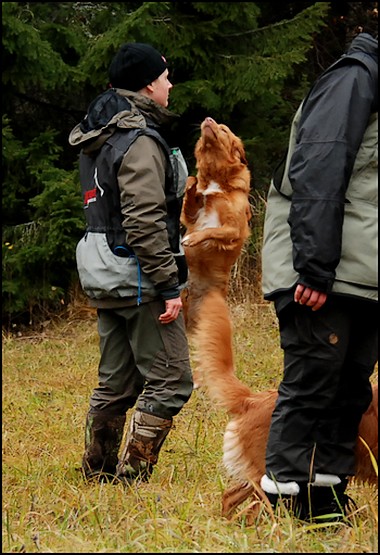 Unnskyld, matte! Unnskyld! Jing ber om tilgivelse, og overbeviser i samme slengen som agilityhund!
I`m sorry, mum! So sorry! Jing begging for excuse, and shows her talent in agility!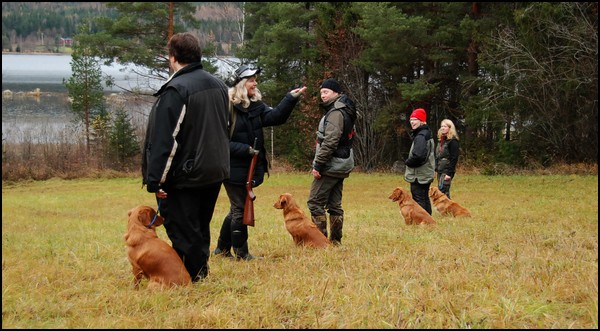 Men kjenn her da, sier Anita, det regner ikke en gang!
Feel this, Anita says, it`s not raining!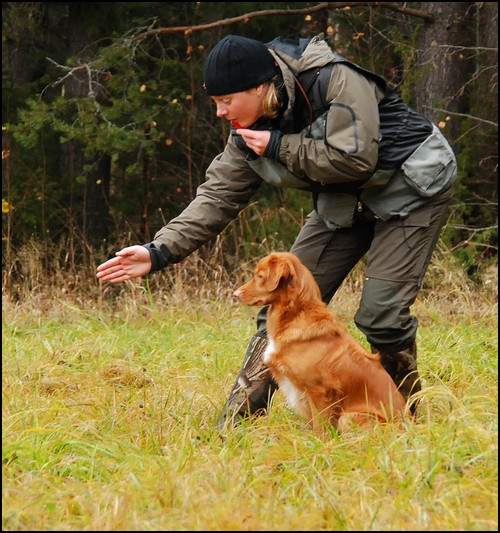 Johanna Yahoo og Jing demonstrerer korrekt utgangsposisjon for linjetag
Johanna and Jing demonstrating correct position for blinds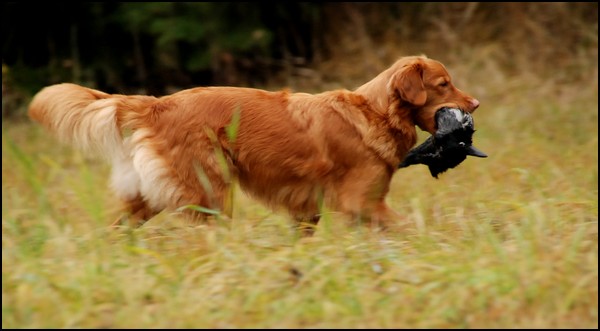 Jing med kråke
Jing with a crow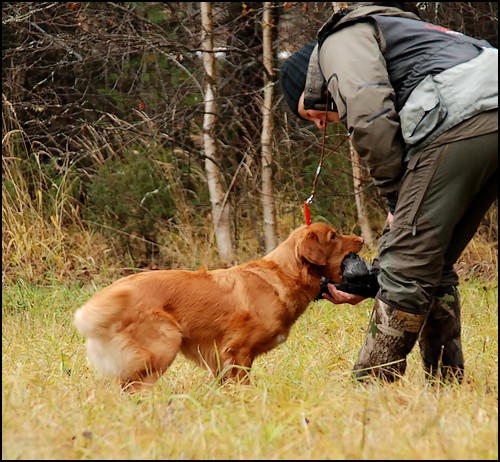 Flott avlevering i hånd!
Nice delivery in hand!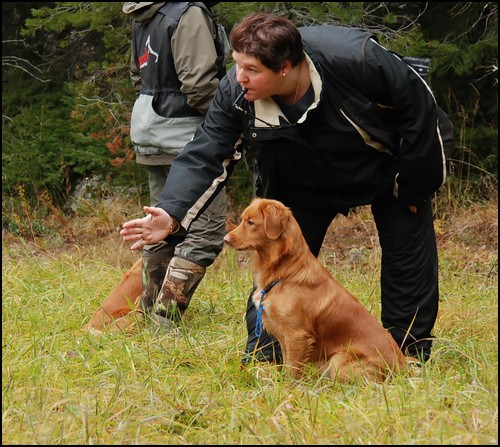 Johanna Google og Toppen har også teket på linjetag
Johanna and Toppen also doing a blind one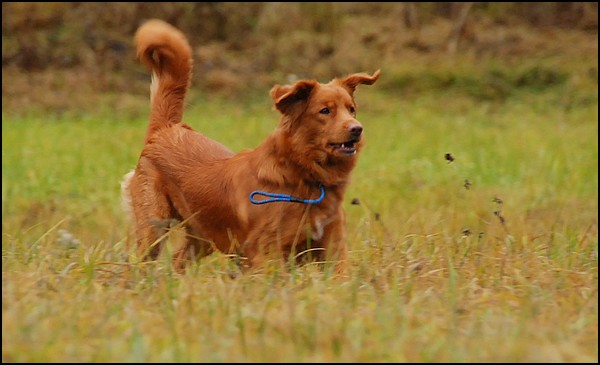 Hva, glemte jeg noe sier du?
Hah, did I forget something you say?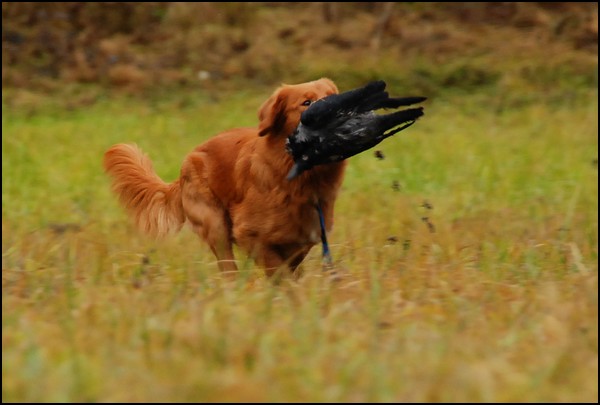 Aha! Kråken!
Aha! The crow!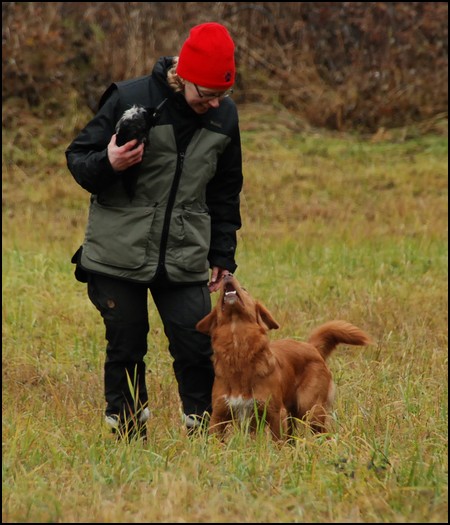 Marja-Liisa og Rasa er blide og fornøyde begge to ser det ut til
Marja-Liisa and Rasa looking happy and pleased both of them

© Stene