Familiehygge i Svenstavik 1.-2. august/Familyjoy Svenstavik August 1-2nd 2009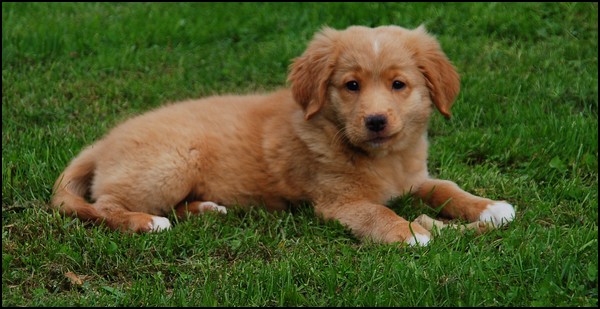 Det lille monsteret slapper av et sekund over et bein i gresset ved sommerhuset
The little monster relaxing with a chewingbone for a second in the gras outside the summerhouse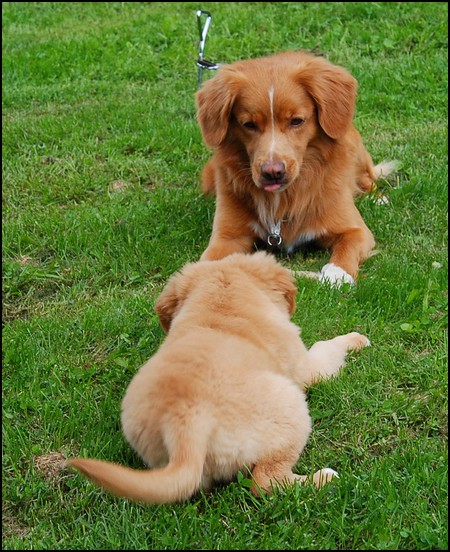 ...og forsøker å snylte til seg Emils bein også, som helt sikkert smaker mye bedre!
...and tries to steal Emil`s boen as well, `cause it sure looks better than her`s!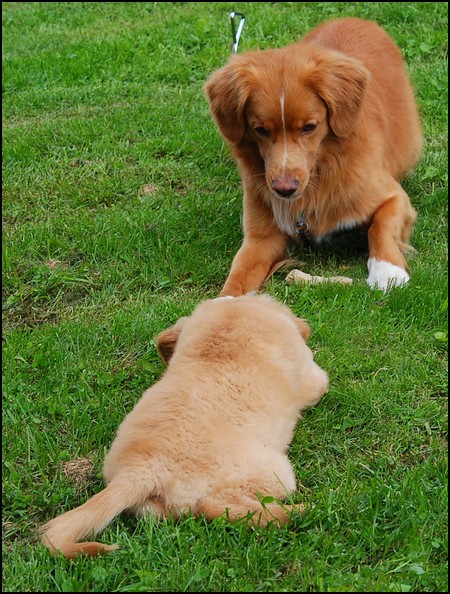 ...sniker seg sakte framover
...slowly moving ahead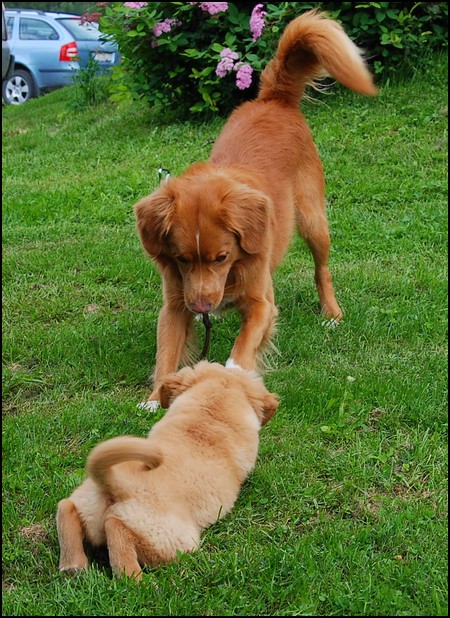 ...og kaster seg over byttet!
...and throws herself at the prey!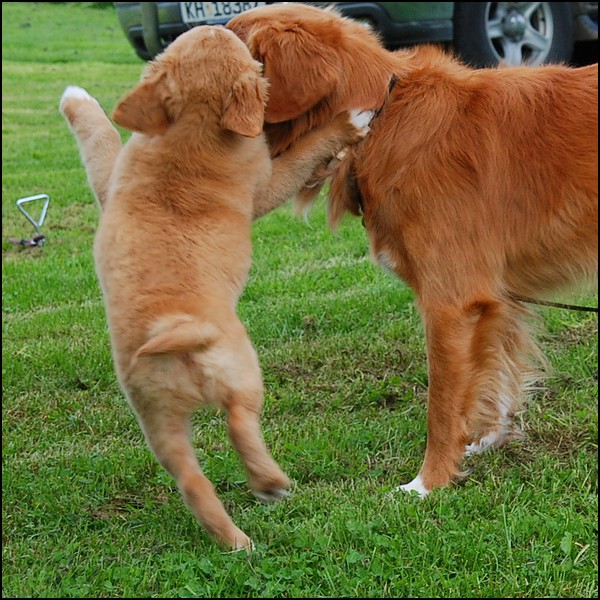 Tulla bare, papsen!
I`m just joking, daddy!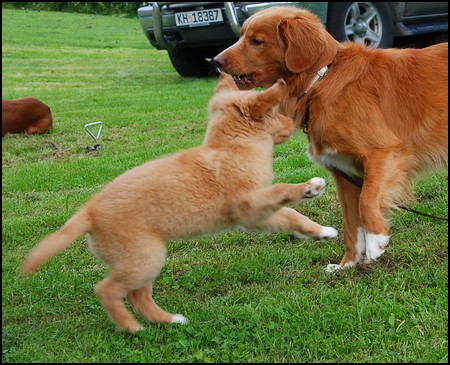 Hopp og lek!
Jump and play!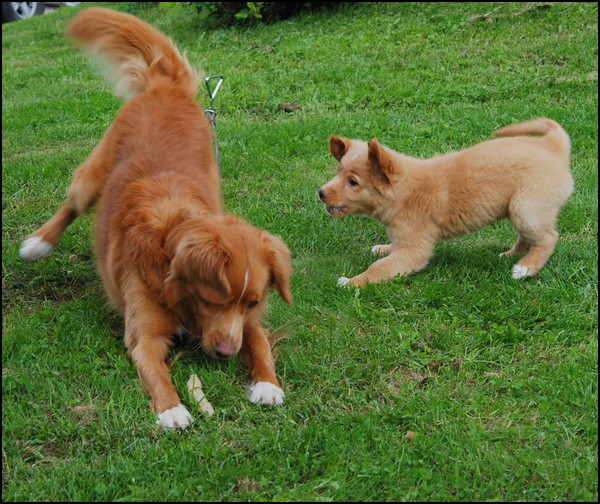 Hah! Her opprettholdes "den sterkestes rett" - for denne gang..!
Hah! "Survival of the fittest" - this time!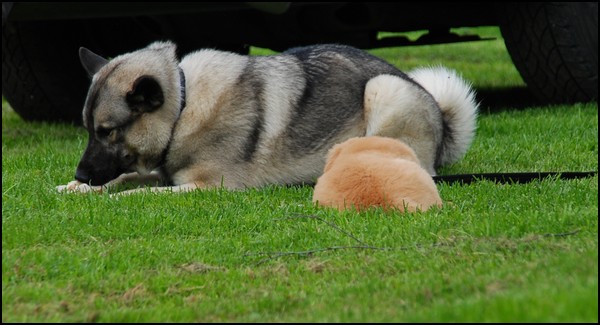 Den lille gaupa sniker seg inn på neste offer...
The little lynx sneaking up on her next victim...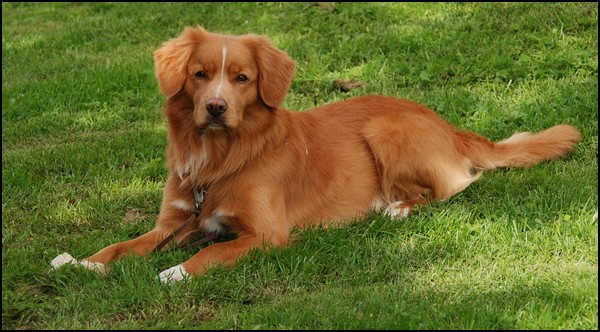 Emil ligger pent dandert i gresset mens udyret plager en av brødrene
Emil enjoys a quite secong while the monster attacks one of his brothers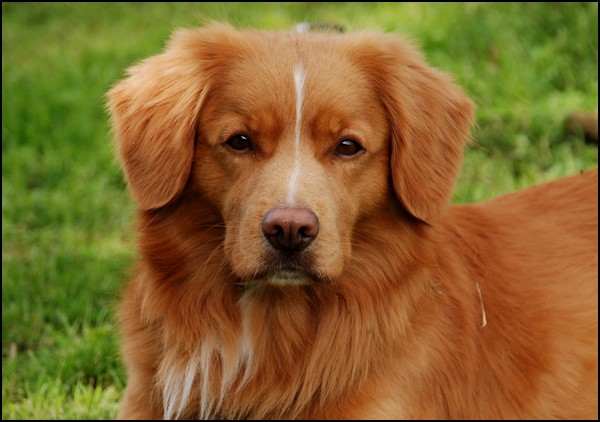 © Stene