Tollertur januar 2009/Toller ski-trip January 2009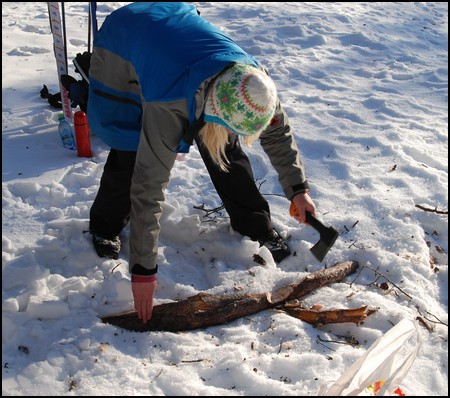 Emma - kvinnfolket fra Bindal - er allerede i gang med bålforberedelser
Emma - the lady from Bindal - is already busy building a fire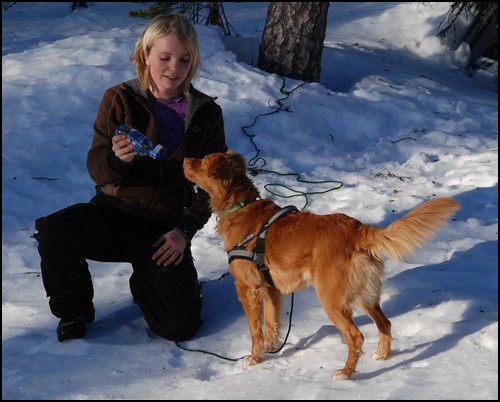 Solveig & Lotta konsentrerer seg om å fylle opp kroppen med drikke
Solveig & Lotta are focusing on getting enough water after the long walk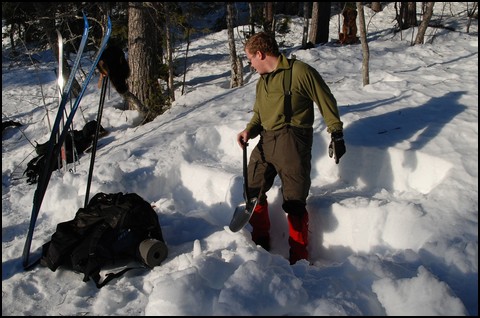 Blir damene fornøyd med denne sitteplassen, tro?
Will the ladies be satisfied with this rest stop?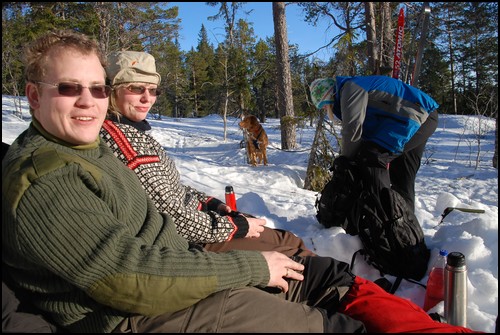 Øyvind, Gøril, Artemis & Emma nyter dyrebare solstråler
Øyvind, Gøril, Artemis & Emma enjoying the precious sun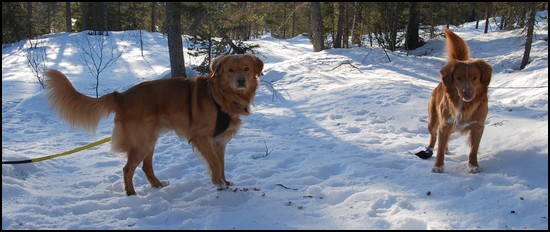 Guttene Peik & Emil venter på nygrillede pølser...
The boys Peik & Emil waiting for some hot dogs...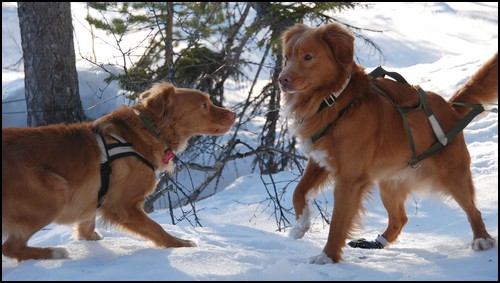 Lotta & Emil fant virkelig tonen!
Lotta & Emil really hit it off!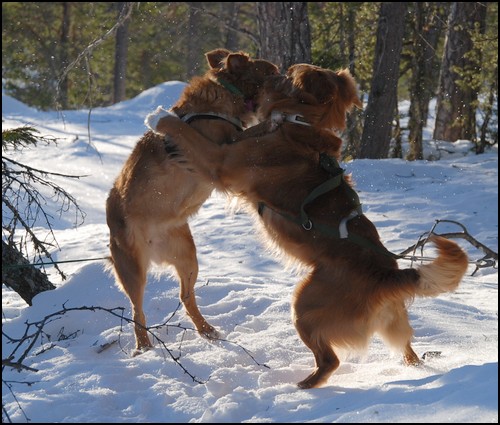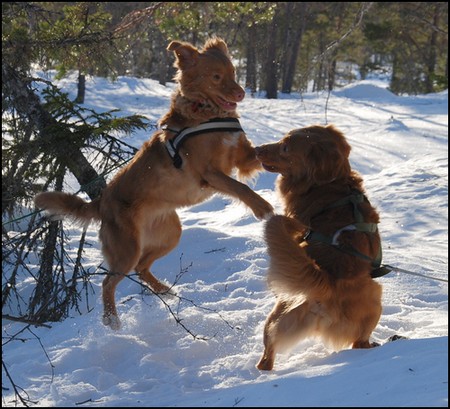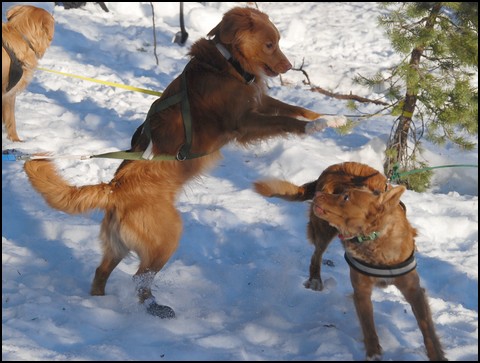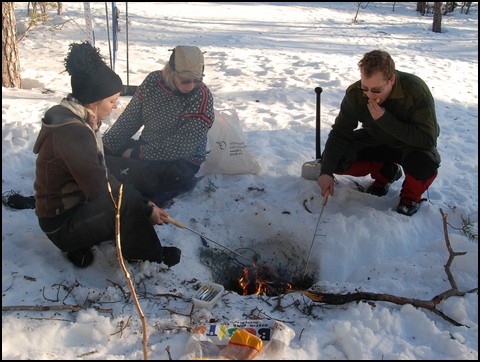 Kos rundt bålet - man spiser med den ene hånda og griller med den andre
Cosy time around the fire - eating with one hand and heating sausages with the other one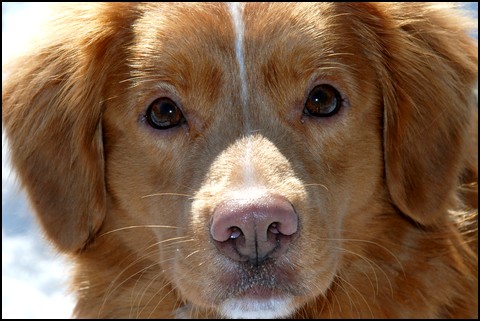 Er det bare dere som skal få?
Are you the only ones who get to eat?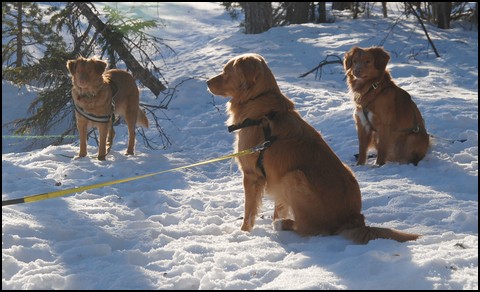 En rolig forsamling tollere (obs: bilder kan lyve!)
A calm assembly of tollers (p.s: pictures could lie!)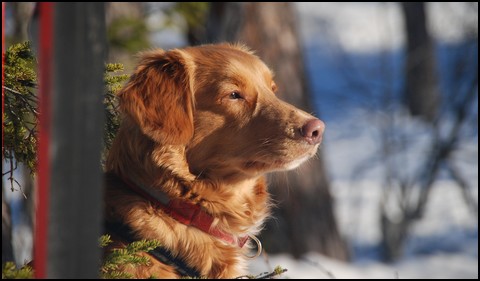 Vakre Artemis speider ut over landskapet (etter Emil?)
Beautiful Artemis scouting the landscape (to spot Emil?)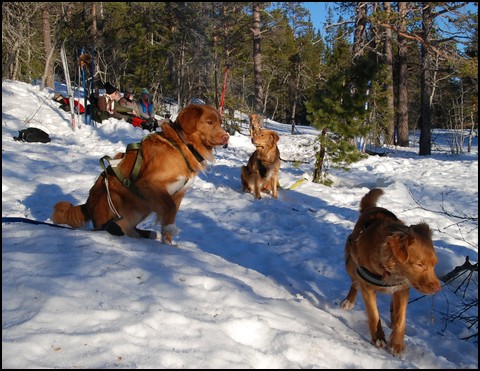 Vår solrike leirplass
Our sunny camping spot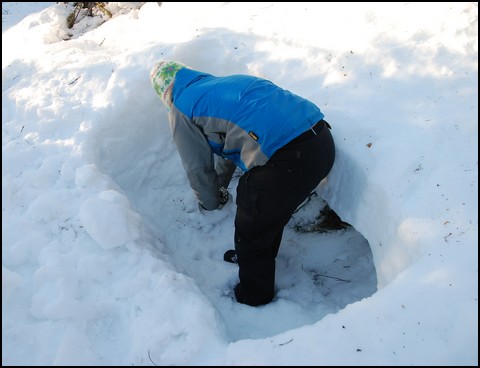 Emma er i gang med snøhulegraving - flinke jenta!
Emma is digging a snowcave - good girl!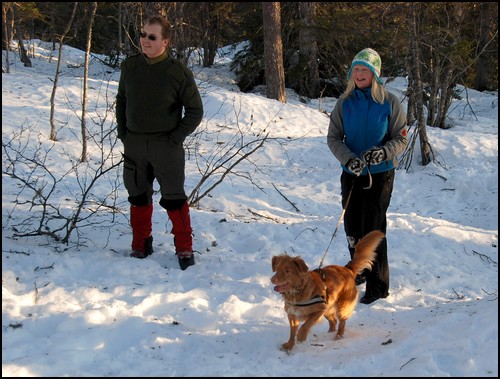 Lotta holdes igjen av Emma mens Solveig løper inn i hula
Emma is holding on to Lotta while Solveig runs to hide in the snow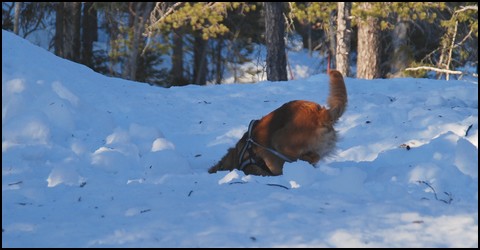 Er du der, mutter`n?
Are you there, mum?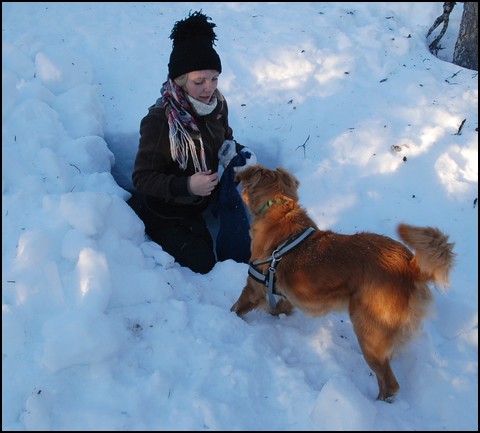 Solveig er reddet!
Solveig is saved!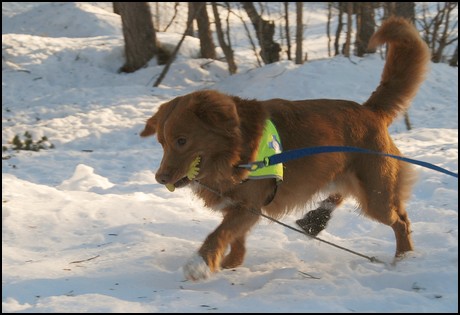 Emil leker henrykt med belønningen sin
Emil is delighted to play with his reward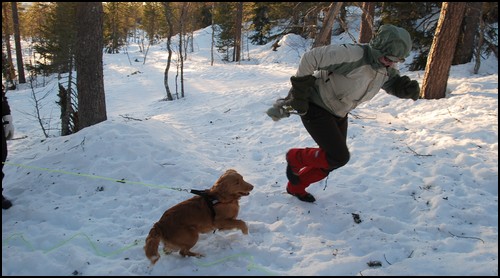 Gøril setter fart for å gjemme seg for Artemis
Gøril speeds up to hide from Artemis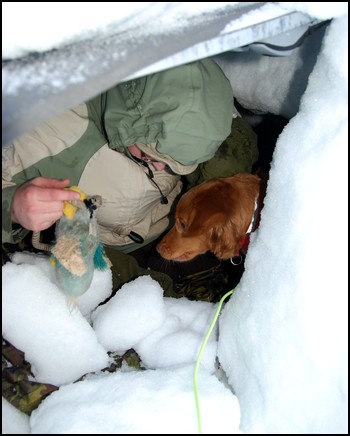 Gøril prøver febrilsk å holde styr på belønningene sammen med Artemis
Gøril tries to keep the rewards in order inside the cave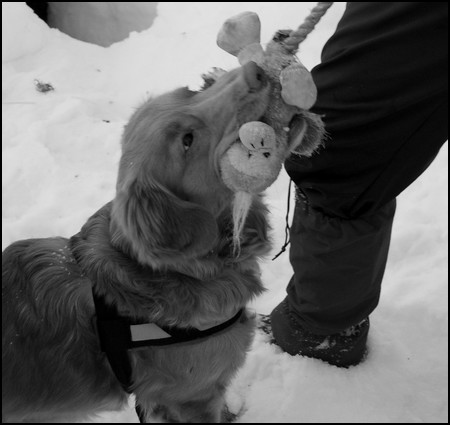 Artimusa med anda si!
Artemis and her duck!

© Stene