Bading juni 2009/Swimming June 2009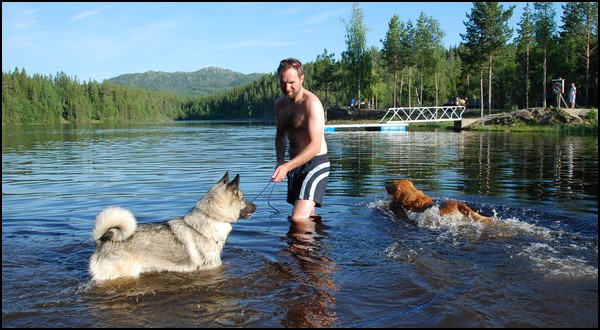 Gutta på badeplassen vår, bare et steinkast fra huset heldigvis - hardt å bevege seg langt i heten
The guys enjoying a swim in the lake, just a few minutes walk from our residence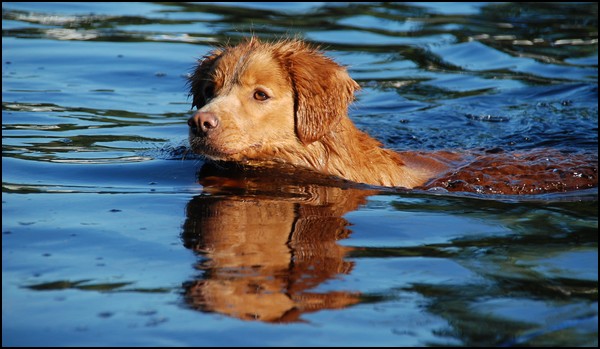 Denne karen er visst født i vann, hvis man tar gleden og farta i vannet i betraktning
Looking at the joy and speed of this fellow moving through the water, he`s probably born in this element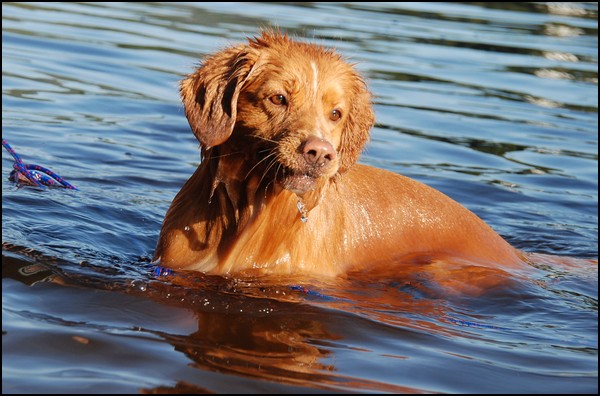 Hvilken diger vannskål dette er!
What big waterbowl this is!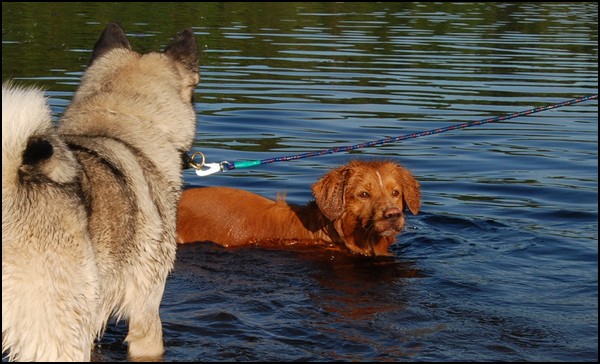 Mauser er litt bekymret for å bevege seg for langt ut, men misunner broren sin all moroa
Mauser it anxious about moving too far out, but would like to join his brother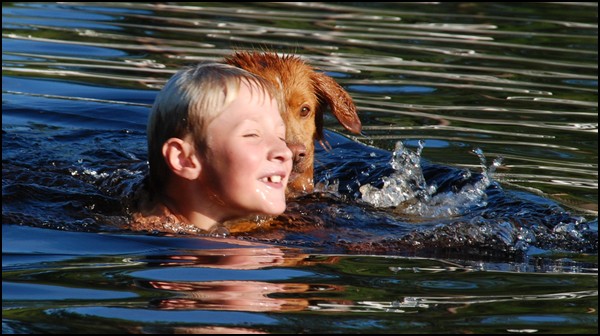 To gutter med svømmehud mellom tærne..!
Two boys with webbed feet..!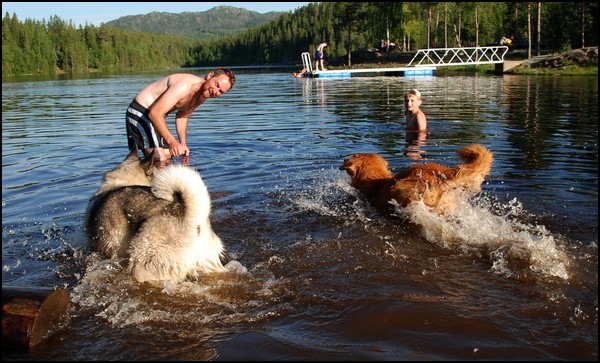 Mauser har sååå lyst, men tør ikke
Mauser really tries, but is a bit scared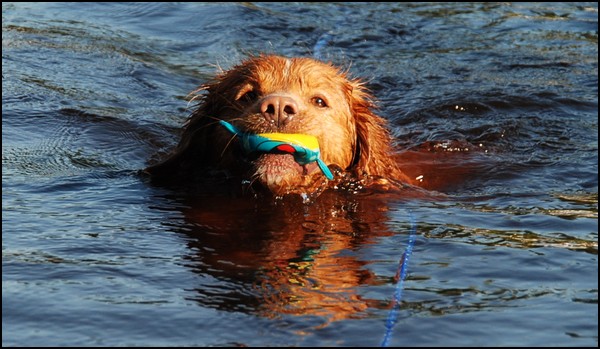 Lystapportøren i arbeid....
Retriever at work...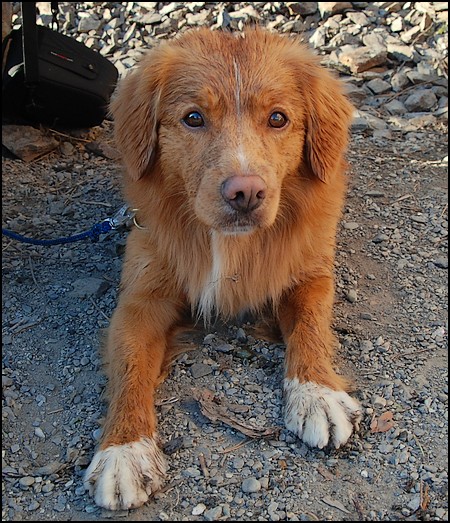 Tilbake som landkrabbe
Back to life on land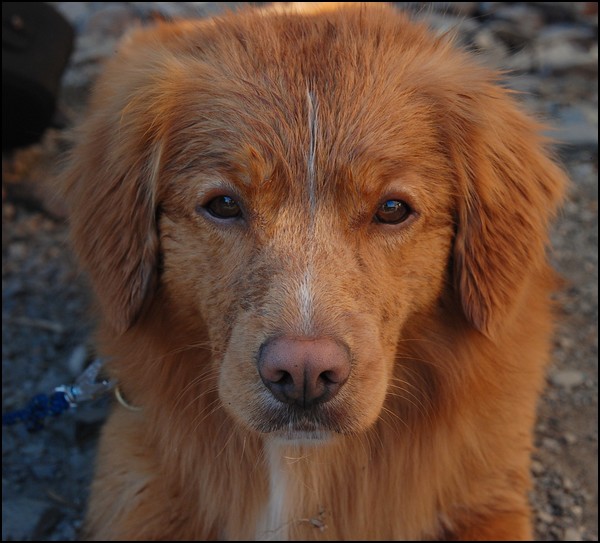 Man kan bli litt trøtt av å bade
You might get tired from swimming around

© Stene