Kull 1 - Lynx & Viljo, dag 24-25/Litter 1 - Lynx & Viljo, Day 24-25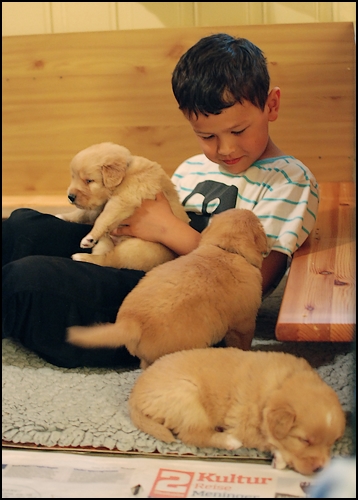 Socializing puppies! ..or even socializing kids?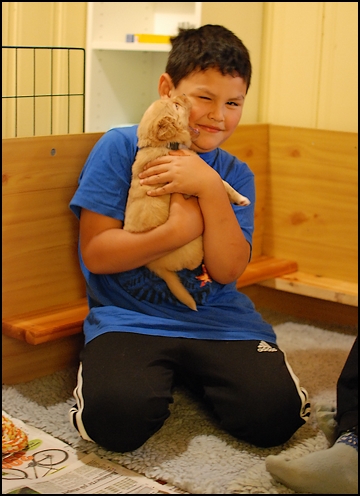 Good thing they do not have all their teeth yet :-)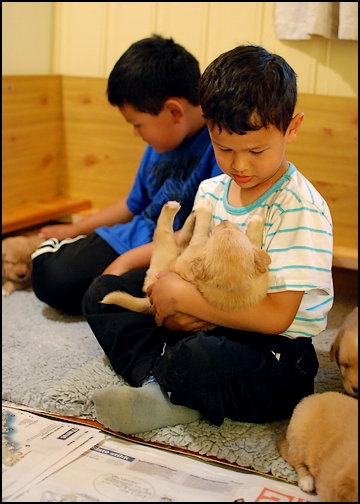 No comment needed...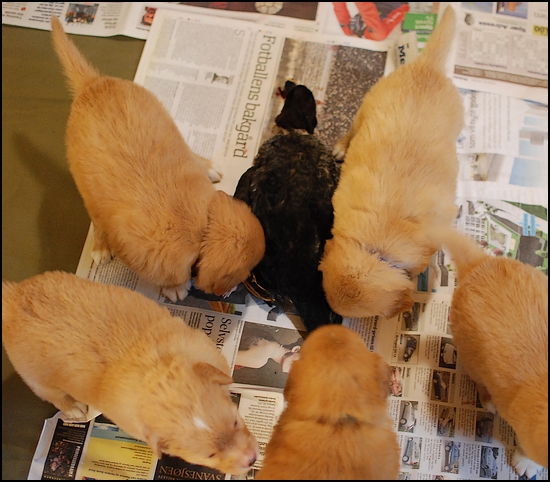 Wow! Dinner is served, guys!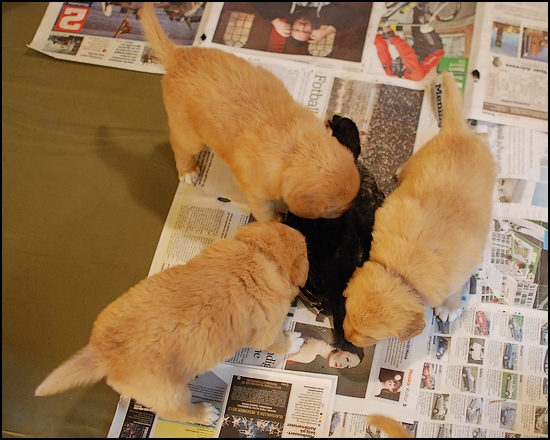 Interesting food!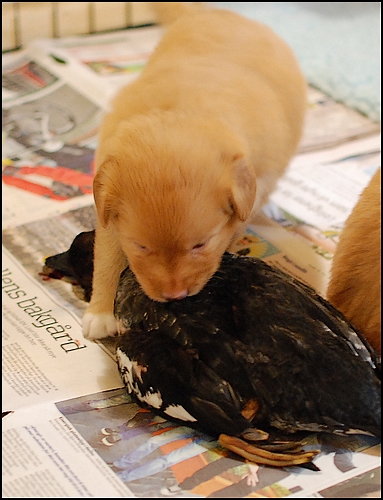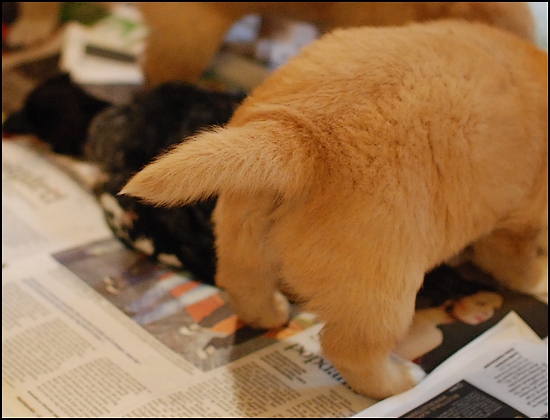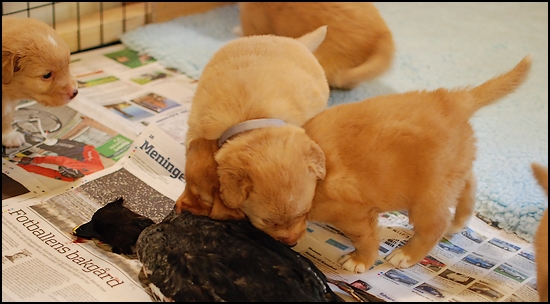 Clumsy is the word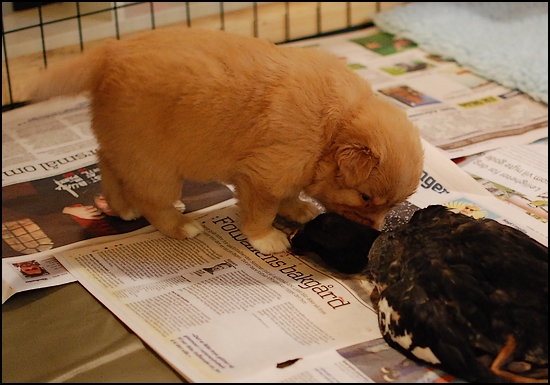 SERIOUS tailwagging on Miss Red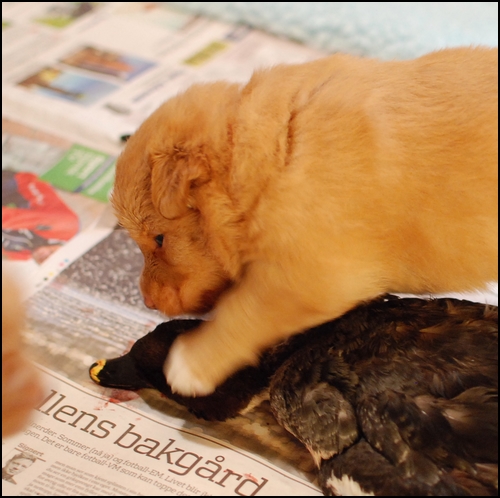 Hey! Wake up sleepyhead!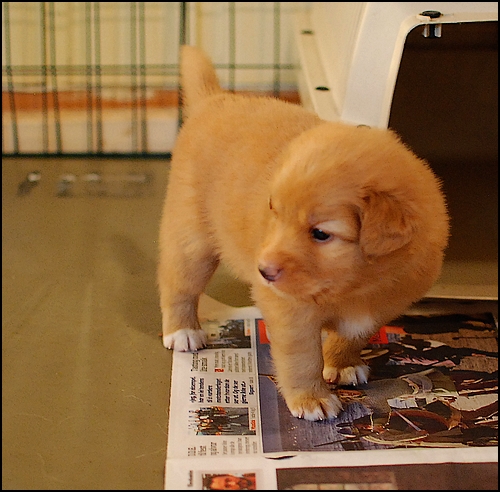 Mr Green

© Stene