Kull 1 - Lynx & Viljo, dag 23/Litter 1 - Lynx & Viljo, Day 23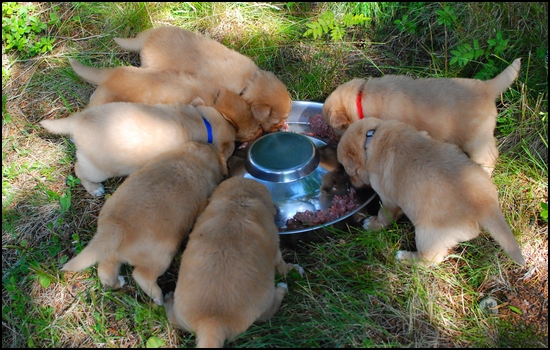 Yummy!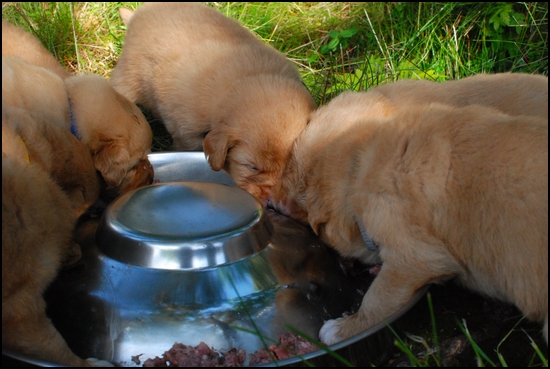 Almost as good as milk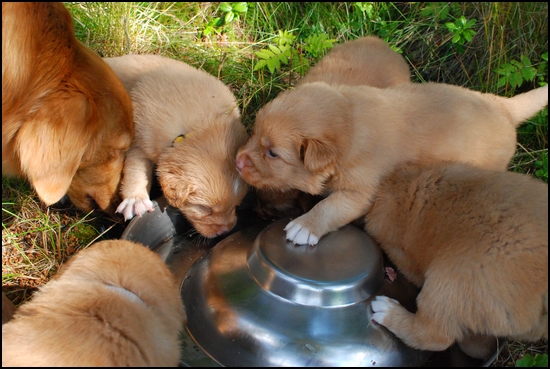 Mr Green does not settle for anything less than being in the middle of it all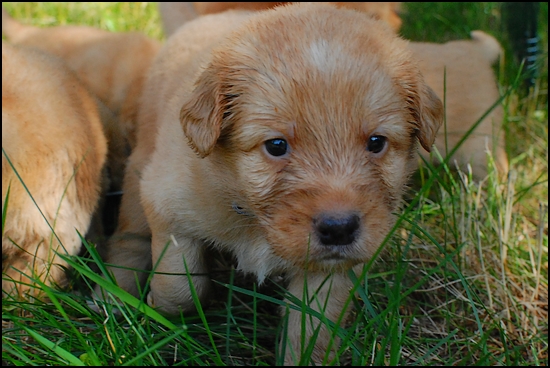 Miss Silver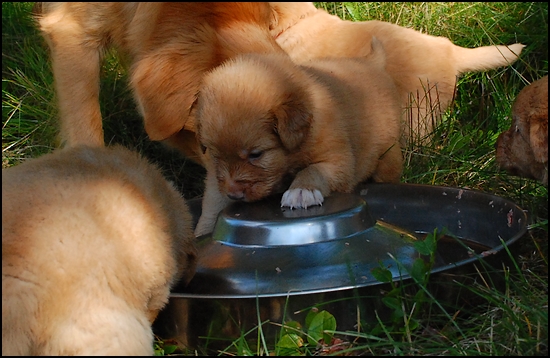 Mr Green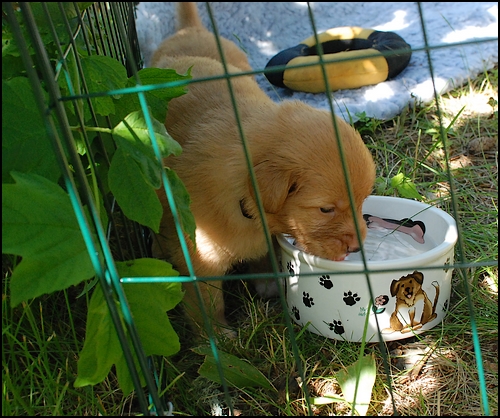 Mr Brown - interesting substance...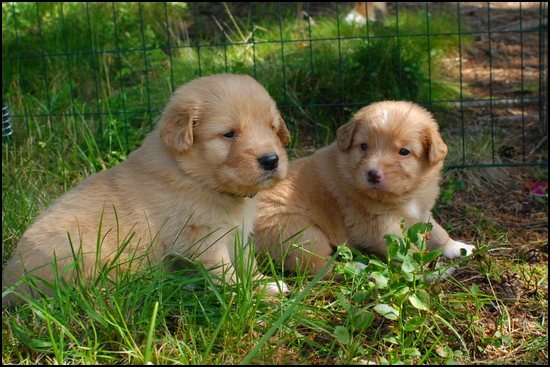 Mr Blue & Miss Yellow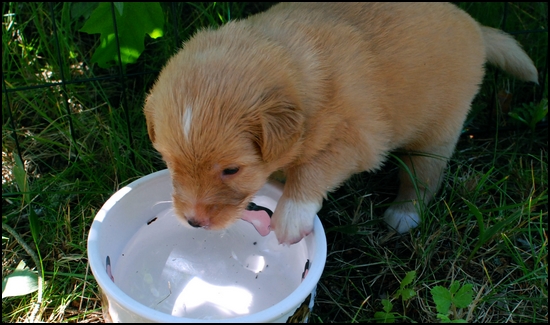 Miss Yellow accidently dipping her paw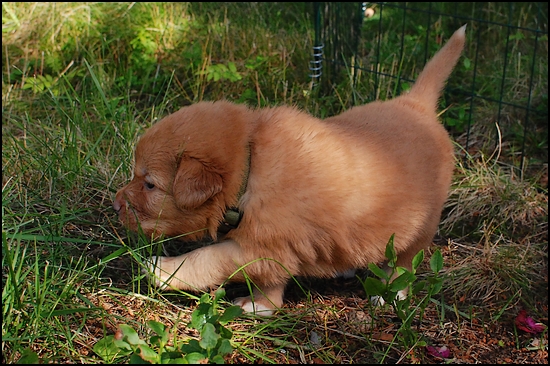 Looong steps from Mr Green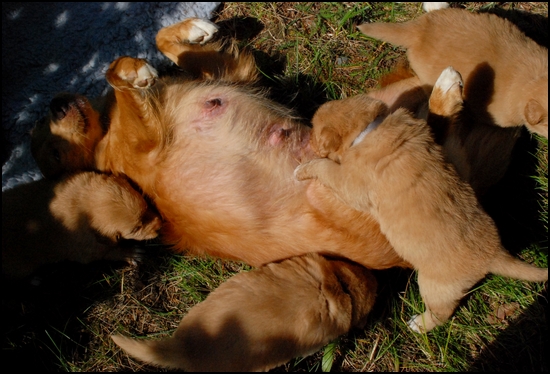 Lynx seems to enjoy being a mother - and Miss Silver is trying to get yet another meal :-)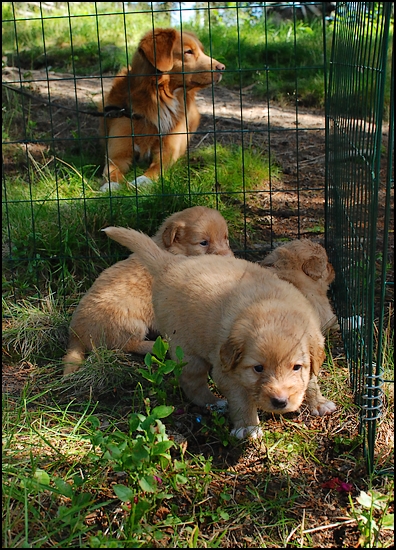 Grandpa Emil is carefully studying his grandchildren when they are outside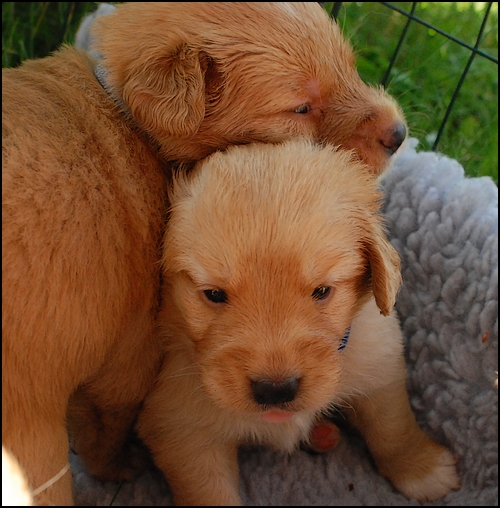 Miss Silver & Mr Blue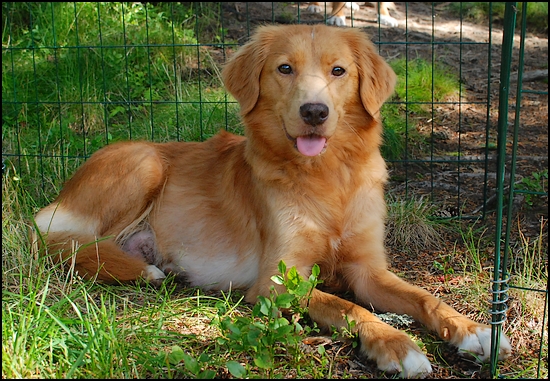 Lovely (and very naked) mummy Lynx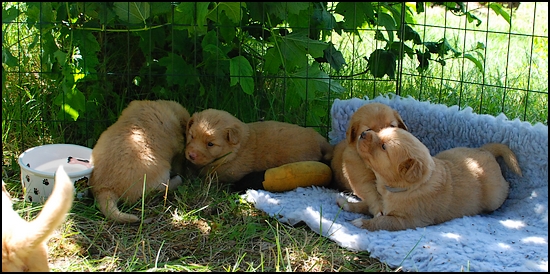 Life is really not that bad!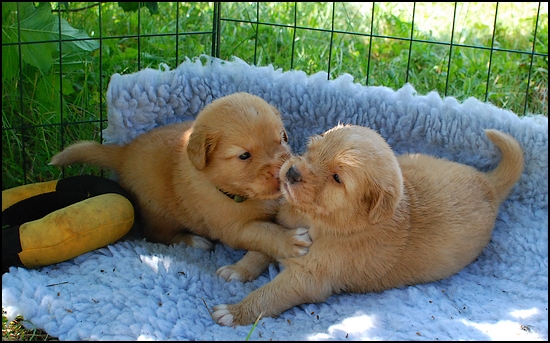 Mr Green & Miss Silver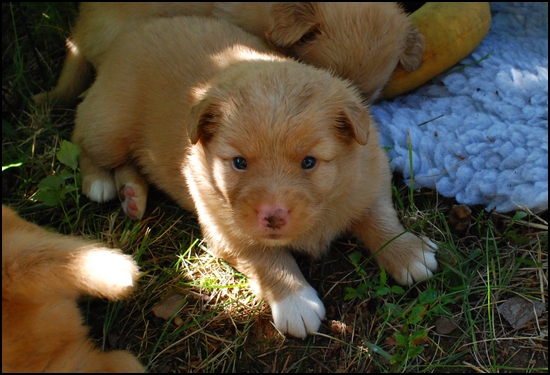 Miss Red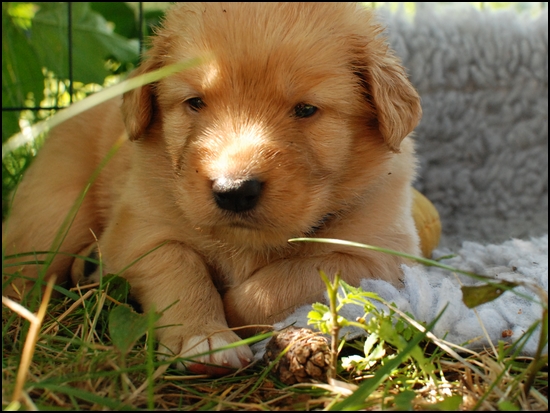 Mr Blue - sleepyhead :)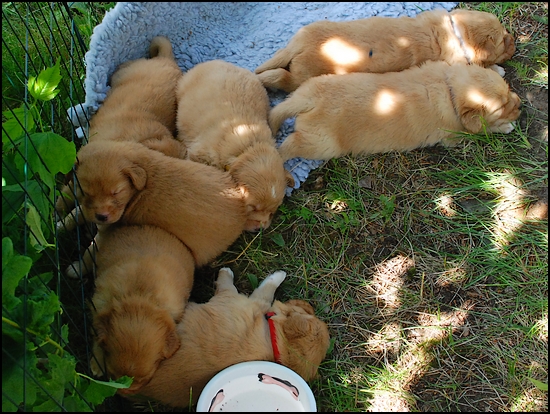 Relaxation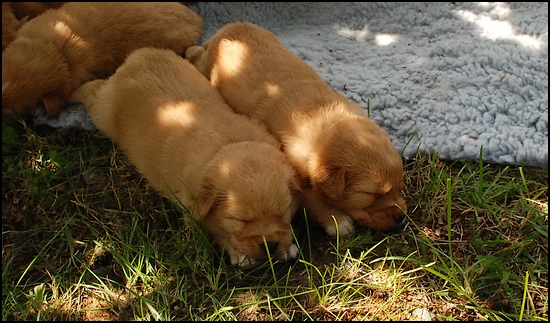 Mr Blue & Miss Silver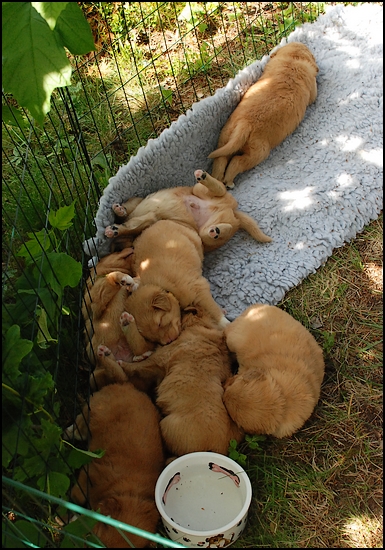 I am beginning to doubt theese lazy puppies are actually becoming working dogs....!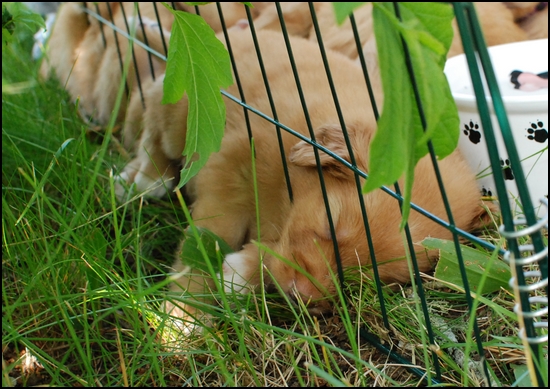 Charging...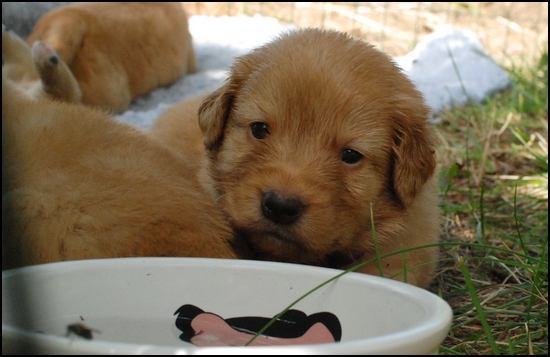 Miss Purple

© Stene